Key Lime Pie and Old Florida
How can a bite of dessert make me nostalgic for a place I've never even known?

The Perfect Key Lime Pie: slapper of taste buds, refresher of palates, jogger of memories (even if they are made up and oh-so-cliché). The images of Old Florida come to me in a humid haze… men leaning idly on the fishing pier, branches heavy with key limes warm in the sun, Hemingway lounging on his porch, alligators lazily adrift in black water. Everything is still. It's a slow-roasted way of living. Uncomfortable. Unconcerned.

What started out as "fire in the belly" of men hungry for exploration in this wild Southern frontier, quickly simmered down into slow-moving, slow-talking survival. Until the spread of blessed A/C made a low-country life bearable, few things could give relief to the residents of this sauna state called Florida.

And key limes were one of those precious few things.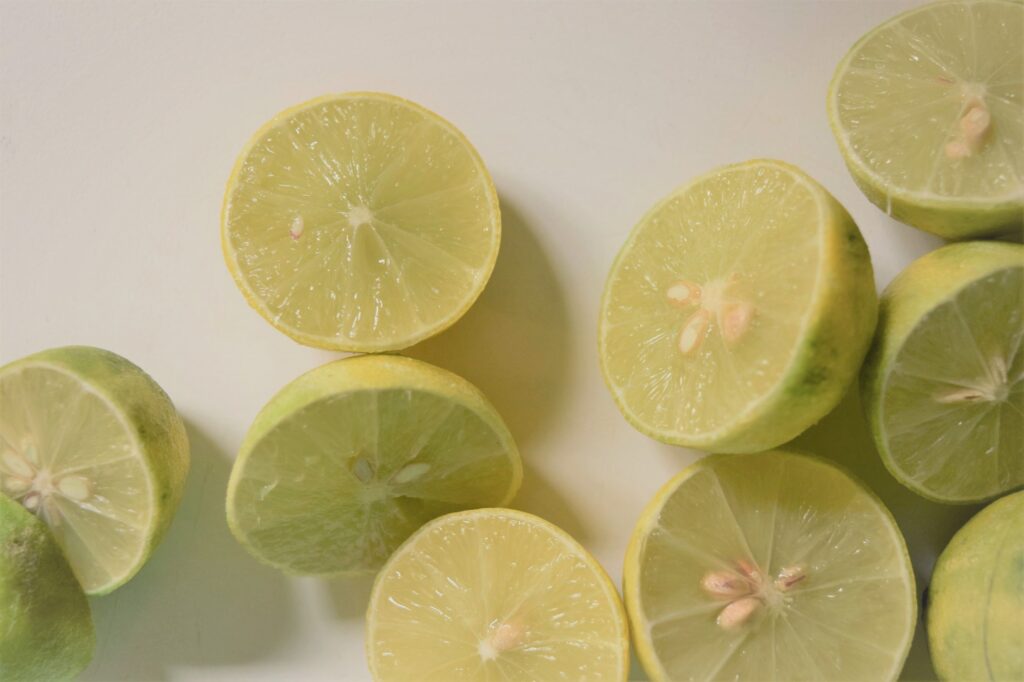 History and a Mystery

Up until the mid-1800's key lime juice was mainly used to make refreshing drinks and squeeze over fresh catch. There is much lore and legend about the origins of it first being used in a pie, however. One story claims a ship salvager's cook, "Aunt Sally" created the first key lime pie. Other stories talk of local sponge fishermen inventing the pie with their simple ship's rations.
What we do know is that it wasn't until sweetened condensed milk was developed that key lime juice became the star of Florida's most famous dessert. The scarcity of ice in the Keys made keeping food cold difficult, so a milk-based ingredient from the pantry meant a creamy, delicious pie was possible regardless of the lack of cold storage.
The Florida of the 1960's

All of America now loves Florida's best culinary contribution. But more importantly, this pie also happens to be one of my dad's favorites. He, being from south Florida himself, appreciates its zingy, refreshing qualities, though I doubt he thinks about lazy gators and fishing piers while he savors a slice. He mostly just says "It was HOT" when he talks about where he grew up.
But then a story starts weaving into his unidyllic truth telling and I get to hear about riding through the everglades in a jeep with no floorboards, camping with his friends by the canals, and catching dozens of snakes for the Miami Serpentarium. As a kid. A literal kid. Yeah, times sure have changed!

The Makings of a Perfect Key Lime Pie
Truth be told, any store-bought key lime pie will do for my dad as long as it's made with the juice of real key limes, not "regular" limes. And I 100% agree! The freezer case at the grocery store sells boxed heaven ready to be enjoyed on a stifling summer Sunday. But if frozen is great, homemade makes angels sing. It's a Father's Day tradition around here to make one of these little wonders for my dad, so in honor of dads everywhere I'm sharing the recipe I've made for over ten years (plus a few years of tinkering!).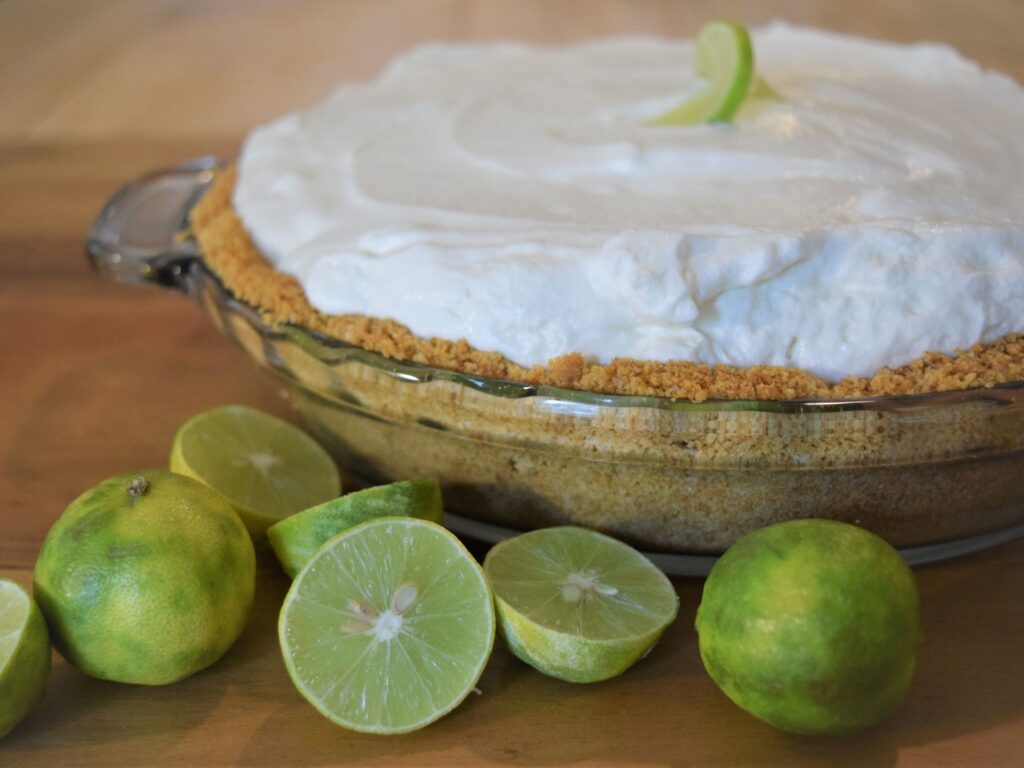 These days, key lime groves in Florida are part of a bygone era, save one or two around Miami. Hurricane Donna wiped out almost all the trees in 1960. So make this pie for your dad, and as you enjoy a slice of Old Florida, ask him about where he grew up and listen to the stories of his own bygone era.

Happy Father's Day!!
For more refreshing summer recipes try my Easy Basil Lemonade or Cast Iron Skillet Raspberry Cobbler!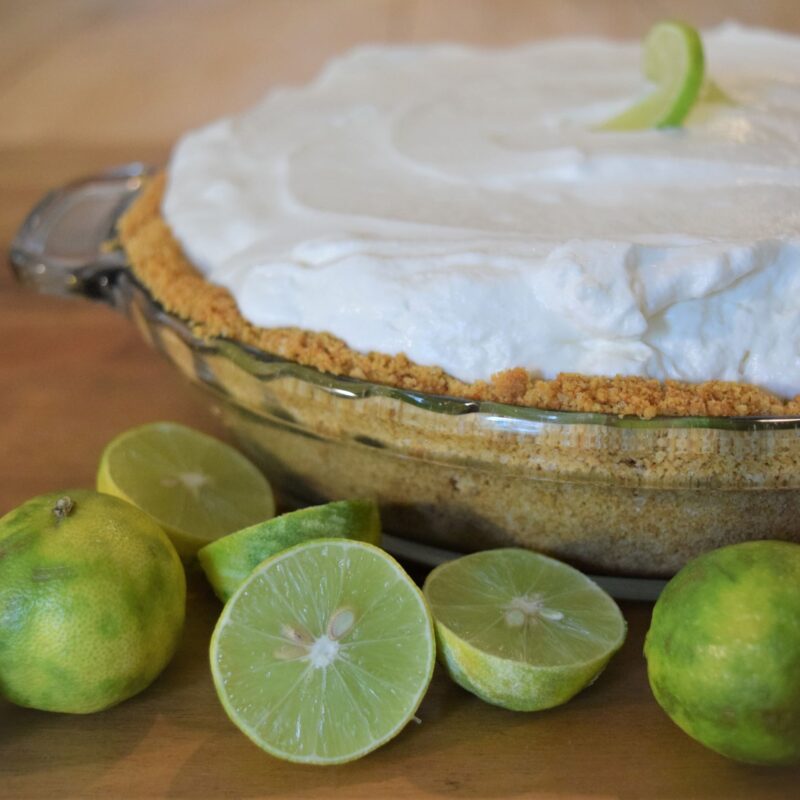 Key Lime Pie
Creamy and refreshing, this is Old Florida at its best.
Ingredients
8

oz

Graham Cracker Crumbs, finely crushed

4

Tbsp

Unsalted Butter, melted

4

Tbsp, divided

Granulated Sugar

2

tsp, divided

Vanilla Extract

3/4

cup

Key Lime Juice

2

14 oz cans

Sweetened Condensed Milk

1/2

cups

Sour Cream

1

Tbsp

Key Lime Zest

2

cups

Heavy Whipping Cream
Instructions
Crust:
Preheat oven to 350 degrees F.

Crush graham crackers into fine crumbs in food processor and combine with melted butter, 2 Tbsp sugar, 1 tsp vanilla, and salt in medium bowl. Stir until combined.

Use the bottom of a glass to press mixture into 9 inch glass pie plate. Bake 10-14 minutes, watching carefully to prevent browning.
Filling:
Zest limes and combine in large bowl with sour cream and sweetened condensed milk.

Slice limes in half and juice them using a garlic press. Add juice to bowl and whisk to combine.

Pour filling into slightly cooled crust and bake 5-8 minutes, or until tiny pinhole bubbles appear. Do not brown!!!!
Whipped Cream for Topping:
Combine cream, 2 Tbsp sugar, 1 tsp vanilla, and a dash of salt in a clean bowl. Mix on high speed until stiff peaks form. (I like mine almost overwhipped to the consistency of pastry cream)

Once pie has cooled, spread whipped cream on top and chill thoroughly.
*This post may contain affiliate links from time to time. This is only for products I bought with my own money and actually use. All opinions are my own, this is not a sponsored post.