A New Calm & Cozy Christmas Card Collection
Just dropped! The new Calm & Cozy Christmas Card Collection is now available in my shop, Giles South Studio! Inspired by snowy forests, enchanting woodland wildlife, and nestling into the comforts of home, these six new original printable cards are designed with an eye toward the peace of Christmas.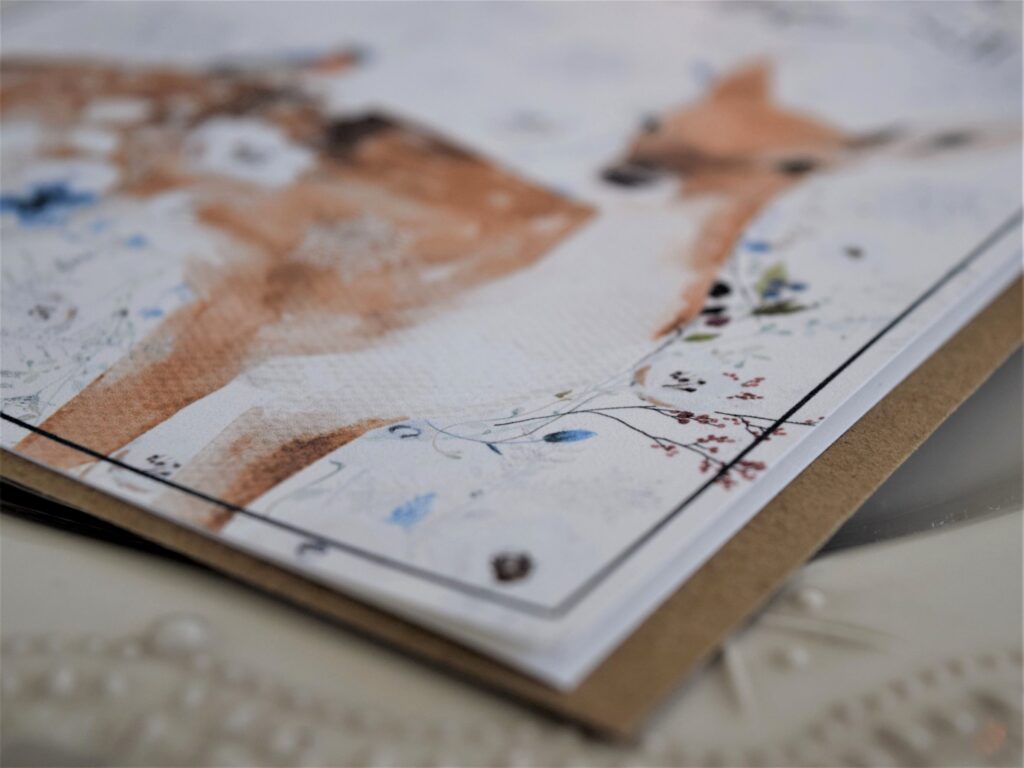 Each design is rendered in a soft, watercolor style, extending cozy calm to everyone on your Christmas card list. Included is an optional greeting inside, but feel free to leave it blank if you'd like to write your own message. These cards are all instant download PDF's, which means you can start printing today! (Because if ever there's a time for convenience it's at Christmas!) So go ahead and enjoy a little analog connection made enchantingly easy.
Woodland Joy Card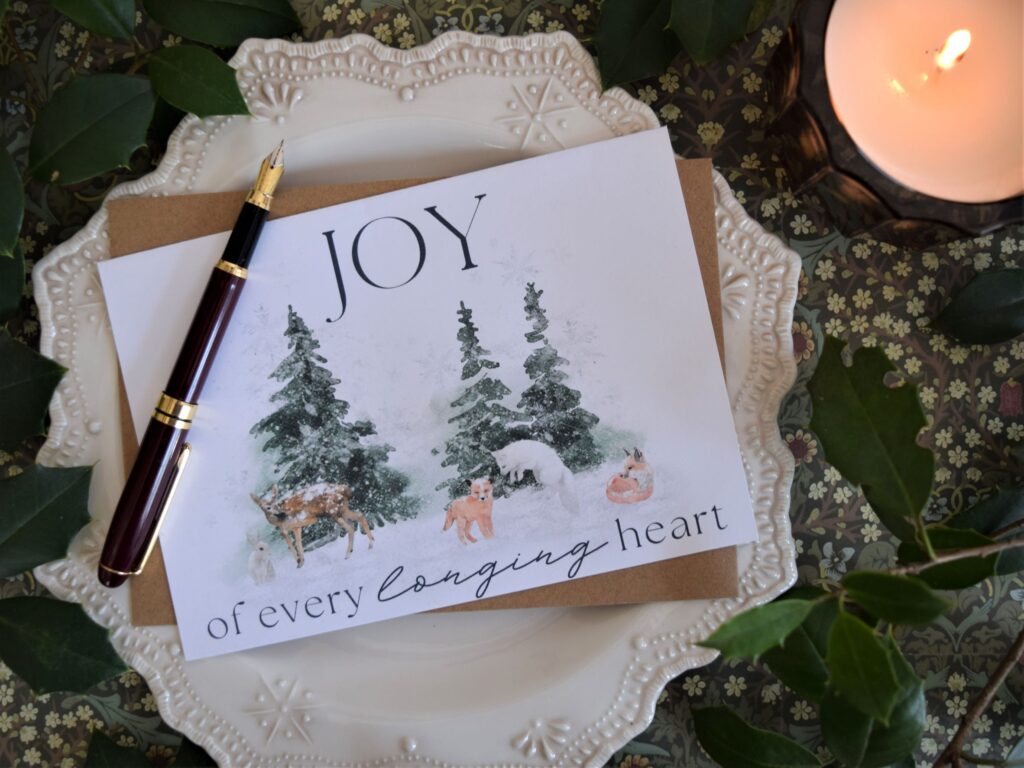 Playful woodland creatures express joy in their snowy forest home! The message on the front says, "Joy of every longing heart". Find it here.
Winter Floral Deer Card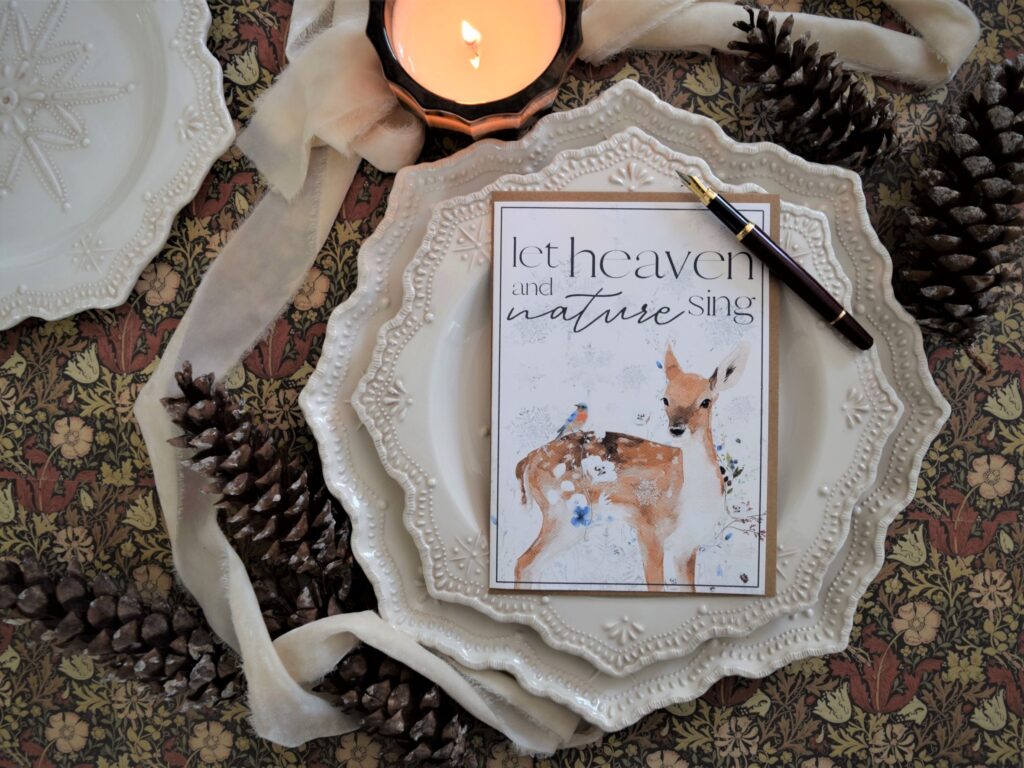 A cool, wintery palette of silver and blue frost our watercolor florals, as a peaceful deer (and his bird-friend) deliver the message "Let Heaven and nature sing". Find it here.
Comfort & Joy Card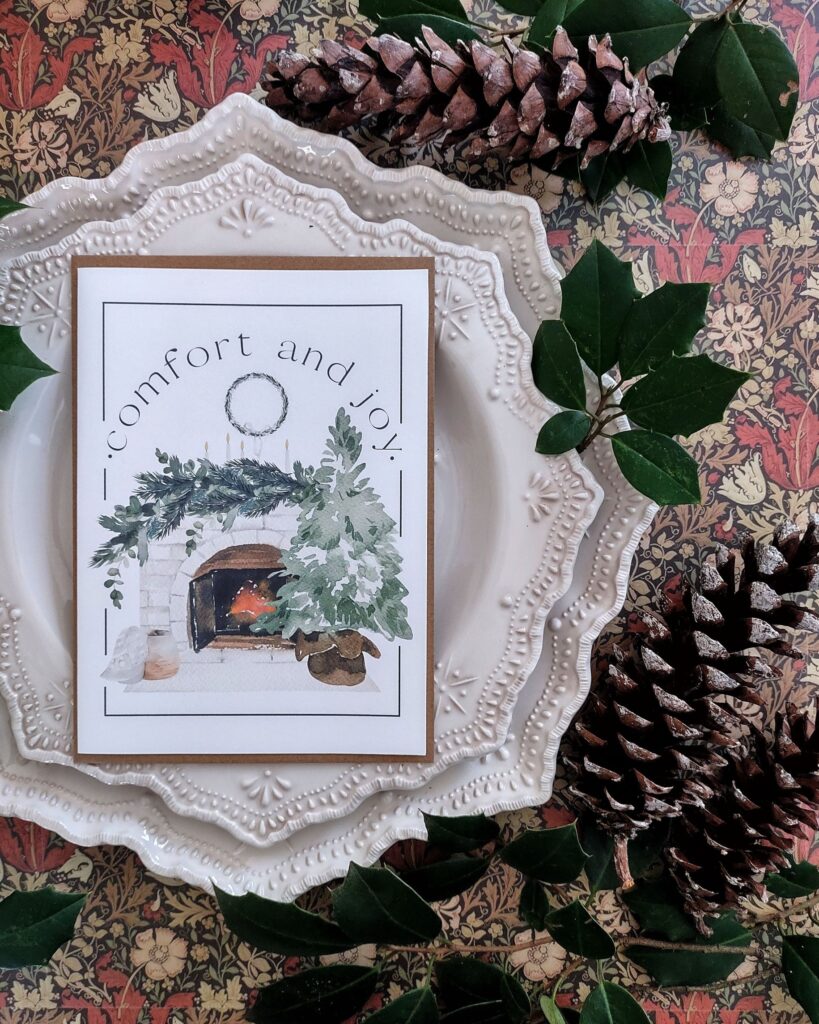 Send "comfort & joy" to your loved ones with this cozy watercolor hearth scene draped in evergreen. Find it here.
Woodland Peace Card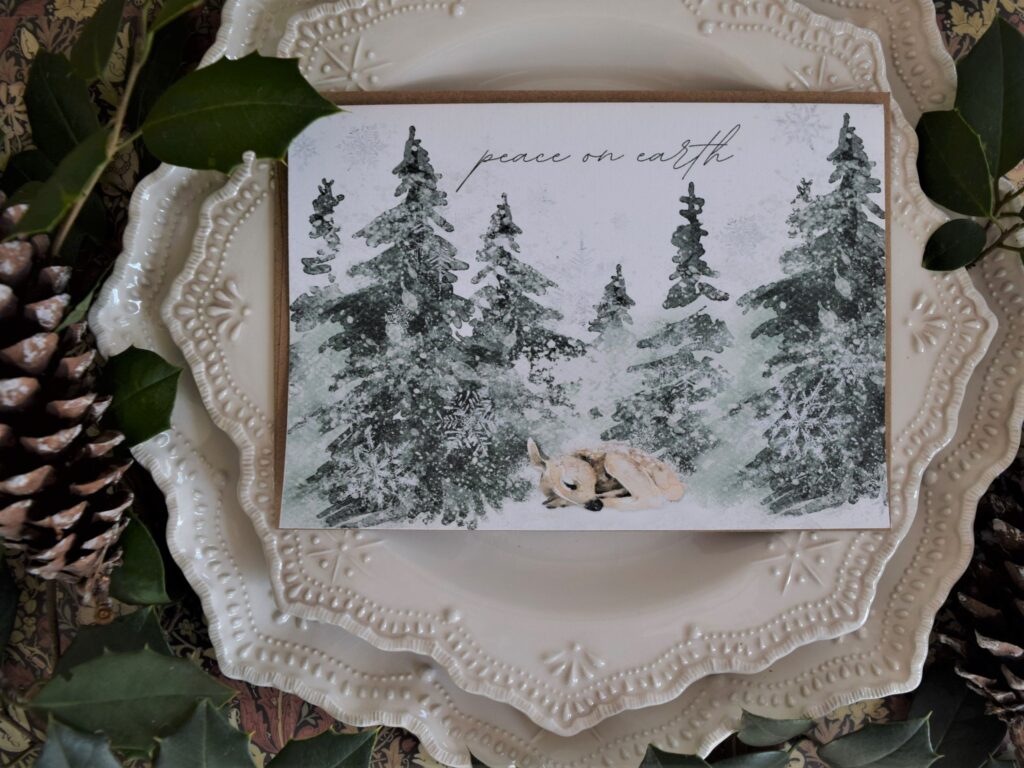 "Peace on Earth" has come to the forest! A sleeping baby deer nestles under snowy boughs while delicate snowflakes drift down from the sky. Find it here.
Adoring Animals Card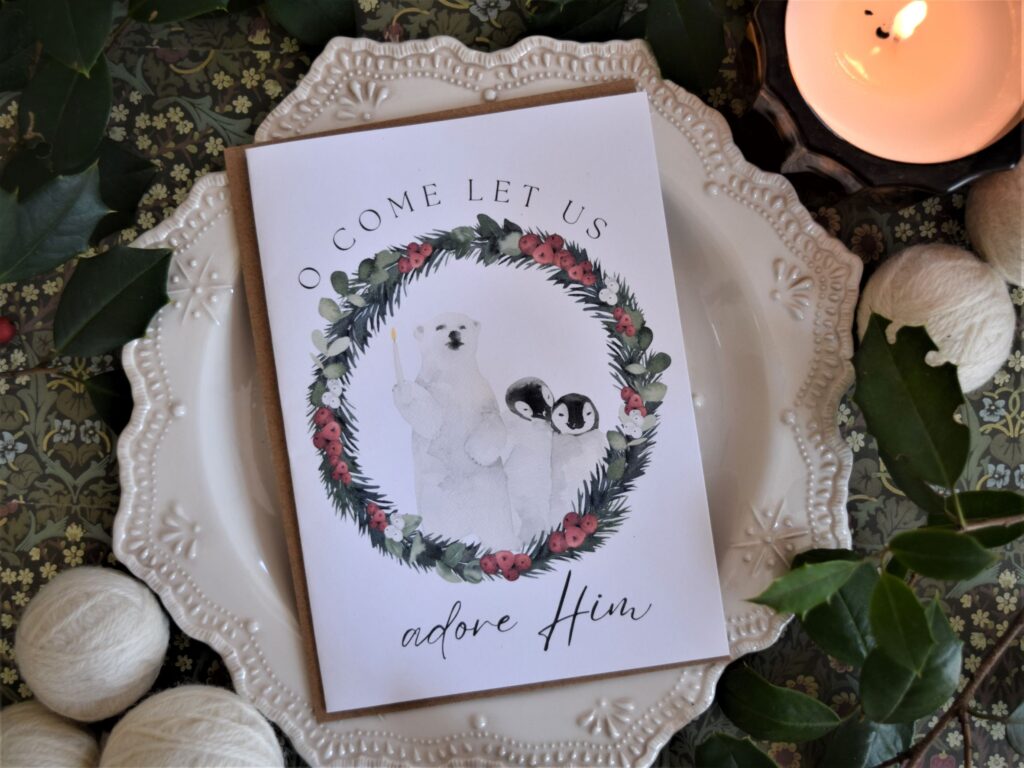 Warmth and cheer radiate from a little polar bear and his shy penguin friends. They invite everyone to reflect on the meaning of Christmas with a message of, "O come let us adore Him". Find it here.
Cozy Deer Card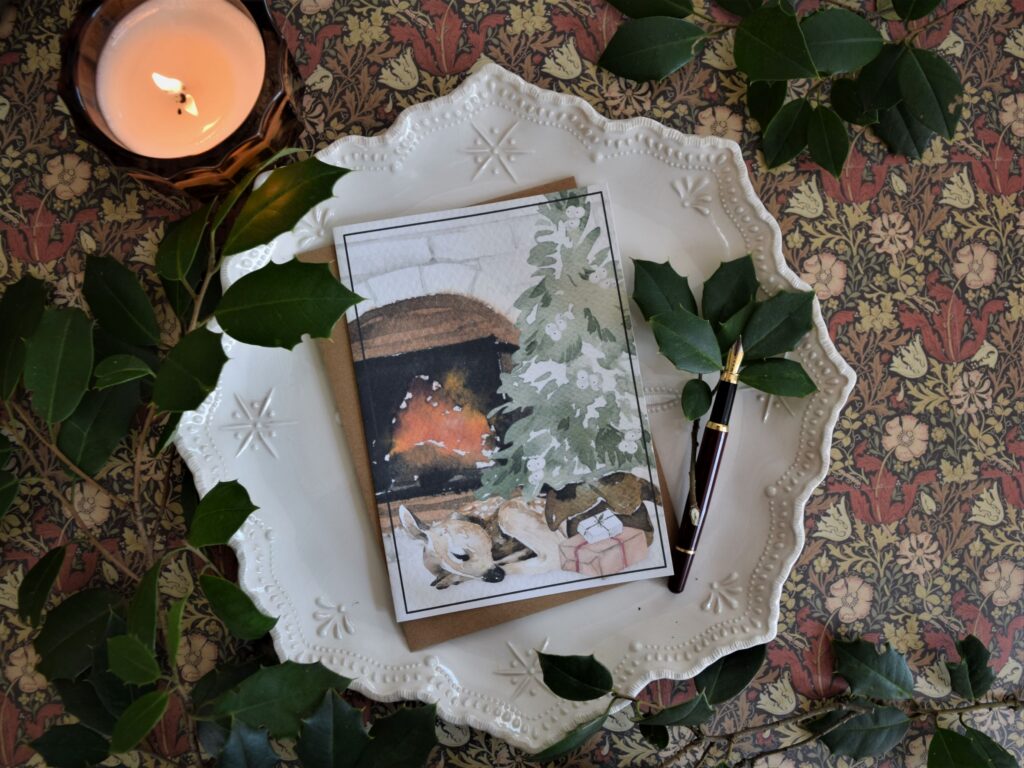 Wouldn't you love to be cozied up under this Christmas tree with a fawn? A glowing fire sets the tone for greetings of peace and homey good cheer. Find it here.
---
It's an honor to be part of your Christmas, and to help you celebrate and connect with your favorite people. If you have any questions about printable cards absolutely ask in the comment section below! I also talk more about the process in my fall card post, so also check that out, as well!
Cheers to the season, friends!
cozy Christmas card collection, cozy Christmas card collection, cozy Christmas card collection, cozy Christmas card collection,