Santa's Coming! Help him out with Free Printable Gift Tags!
Peace on Earth?
The week of Christmas defines "bustle", doesn't it? So many errands to run, food to make, last minute tasks to check off your list. (And checking it twice, too!) It's all so fun, but I find myself looking at everything that still has to be done and glazing over. In years past I may or may not have made a cup of hot chocolate, tossed my to-do list into the wood stove, and sipped quietly while watching it burn. Super healthy, I know. In an effort to streamline the things that don't deserve our time, so as to make lots of room for the most wonderful Christmas moments, I made these free printable gift tags! Now you don't have to waste time rushing out to the store for one more thing! Ah, can't you just feel a little bit of peace on Earth chilling you out?
How to Get Your Gift Tags
Simply click the image below to instantly download the gift tag PDF to your computer. Print gift tags on 8 1/2″x11″ cardstock and cut tags apart. You can use a hole punch on the circle portion if you plan on tying the tags onto your gifts, or skip the punch and tape the top of each tag up under the bow. Easy!
For another free printable in this design suite, here's the post with a Mindful Christmas Bucket List. It's full of memory-making activities that will add meaning to your holiday. And for more designs like this, check out my Etsy shop! Happy wrapping, friends!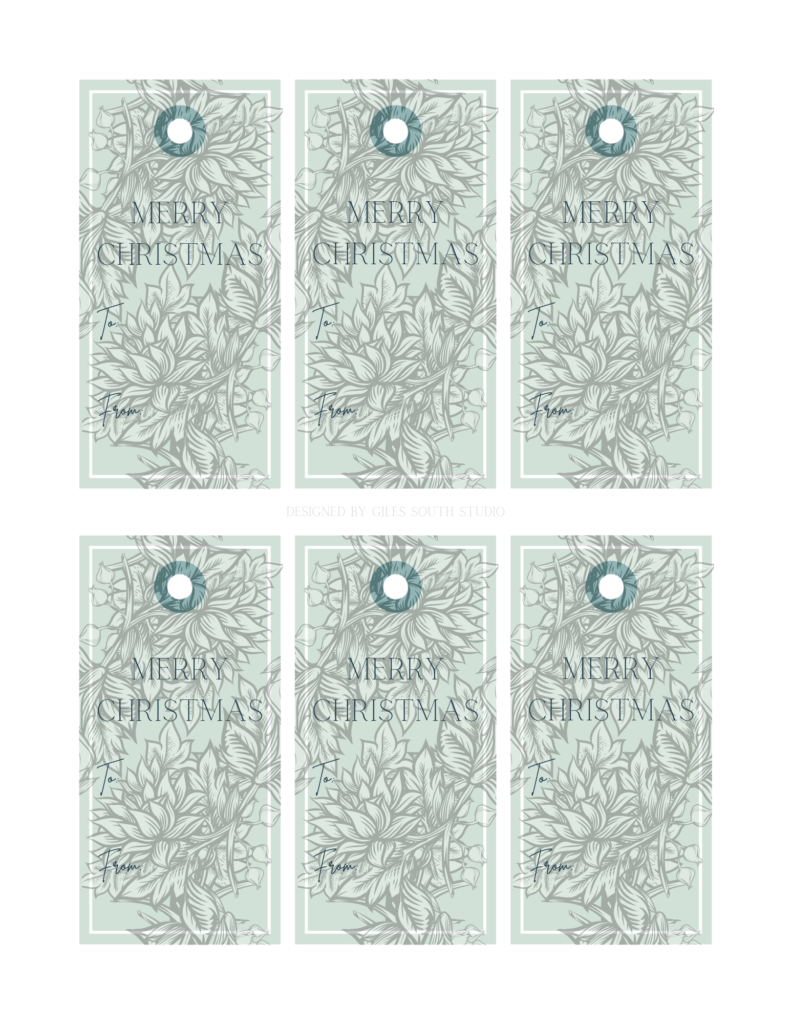 All designs property of Giles South Studio. For private use only. Please do not sell files or printed designs, just enjoy the heck out of 'em yourself. 🙂
free printable gift tags free printable gift tags