What to Do with Your Life in September

September is such a lovely transition! The days are still warm but a morning chill reminds us of the season ahead. We're trading iced coffee for PSL's, bathing suits for the occasional cardigan, and garden work for hikes in the woods. As the bright summer sun settles lower in the sky, leaves of oak and ash are gilded in the unique light of early fall. The golden season is here, my friends. The world is saturated with its glow! Here are some fun ways to enjoy the richness of September!

1- Go Apple-Picking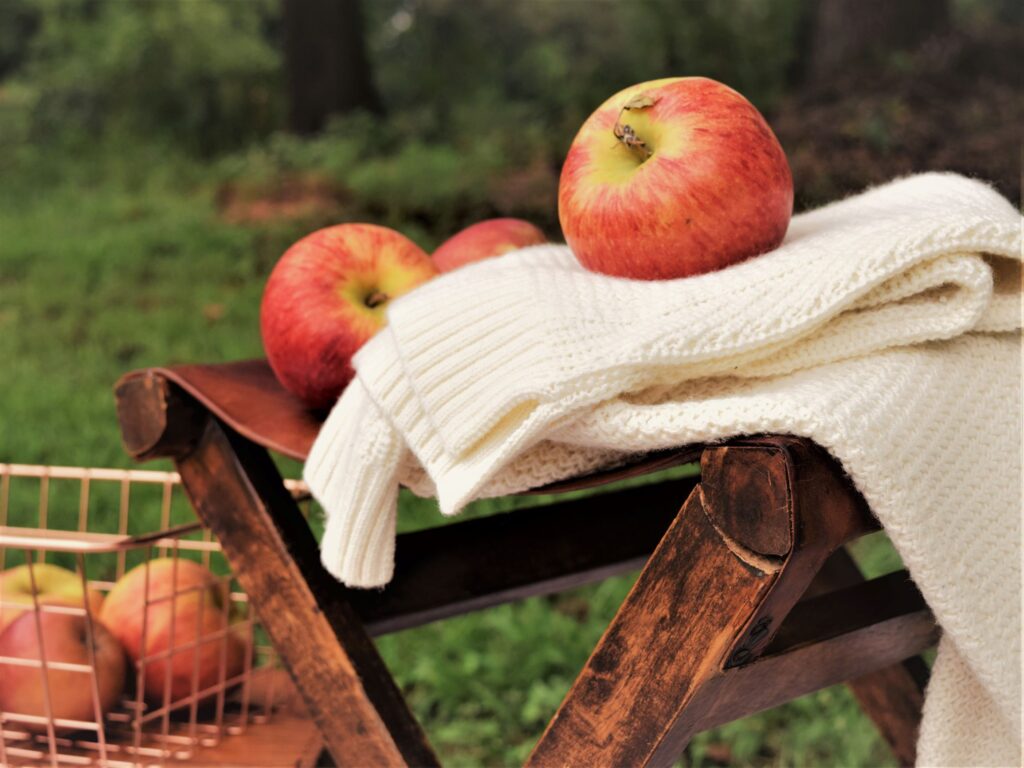 Few things beat an afternoon at the orchard picking the prettiest, freshest apples off the trees. And the fun doesn't stop once the outing is over! In the next few weeks you'll be making apple everything! Apple bread, apple pie, apple butter, apple blondies, apples in your oatmeal. Mmm, it's a tasty time of year! The site U-Pick Farm Locator is a great resource to find all your local apple-picking options. So go make some memories! Don't forget to grab some cider and make some Apple Cider Donuts!

2- Add Some Nature to Your Booklist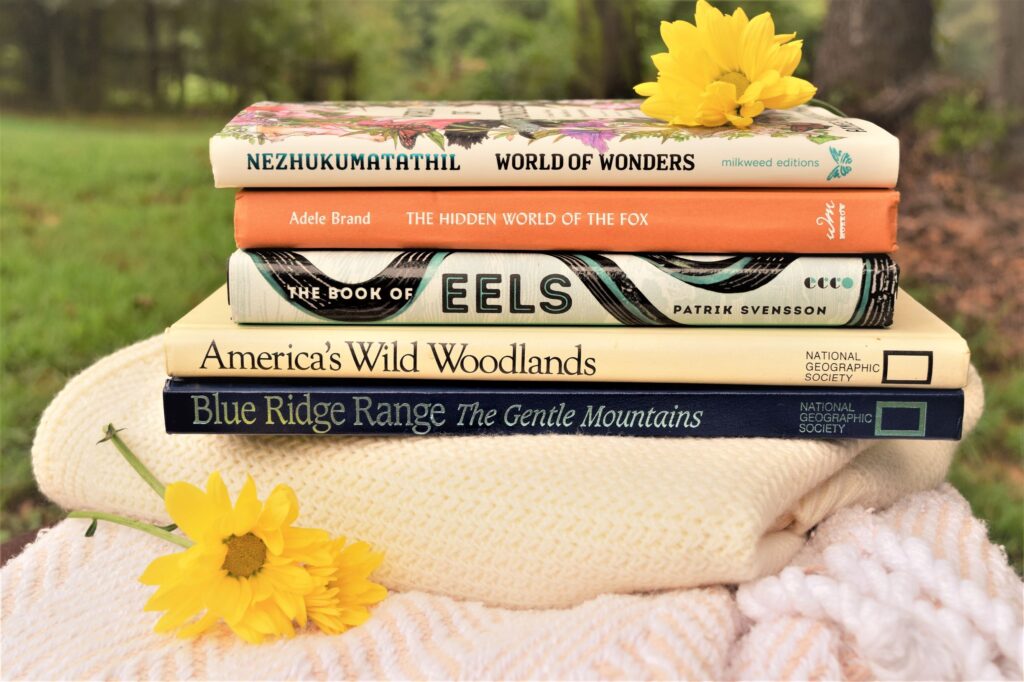 September was made for nature walks. The woods are full of mushrooms, acorns, foxes and all manner of entertaining wildlife this time of year, waiting to be noticed and enjoyed. Exploring outside is always rewarding, but when the weather is weird or night falls before you get your nature fix, pick up one of these books and you'll be right back outside.

World of Wonders by Aimee Nezhukumatathil- I bought this one for the cover and stayed for the spell-binding world the author creates. Short essays on everything from whale sharks to vampire squid, woven together with poetic personal history and gorgeous illustrations. This one is enchanting.

The Book of Eels by Patrik Svensson- My husband has gone nuts over this book! It's full of surprising facts and stories about this mysterious creature. I didn't know eels were so interesting!

The Hidden World of the Fox by Adele Brand- An immersive, myth-busting book about the little red-headed creature we all associate most with the season of fall. Find out if they really are the tricksters of lore and legend!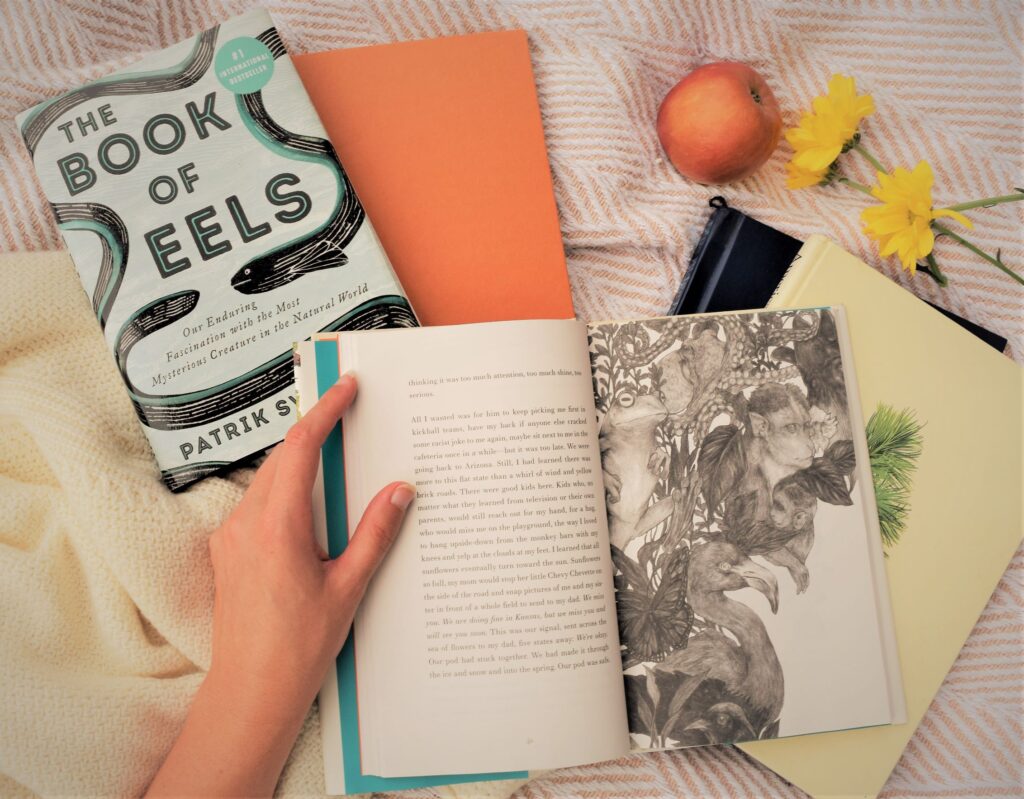 More books to keep you wild-minded:
National Geographics picked up at thrift stores
The Oak Papers by James Canton
The Cloud-Spotters Guide by Gavin Pretor-Pinney
The Lost Art of Reading Natures Signs by Tristan Gooley

3- Check Out a Barn Sale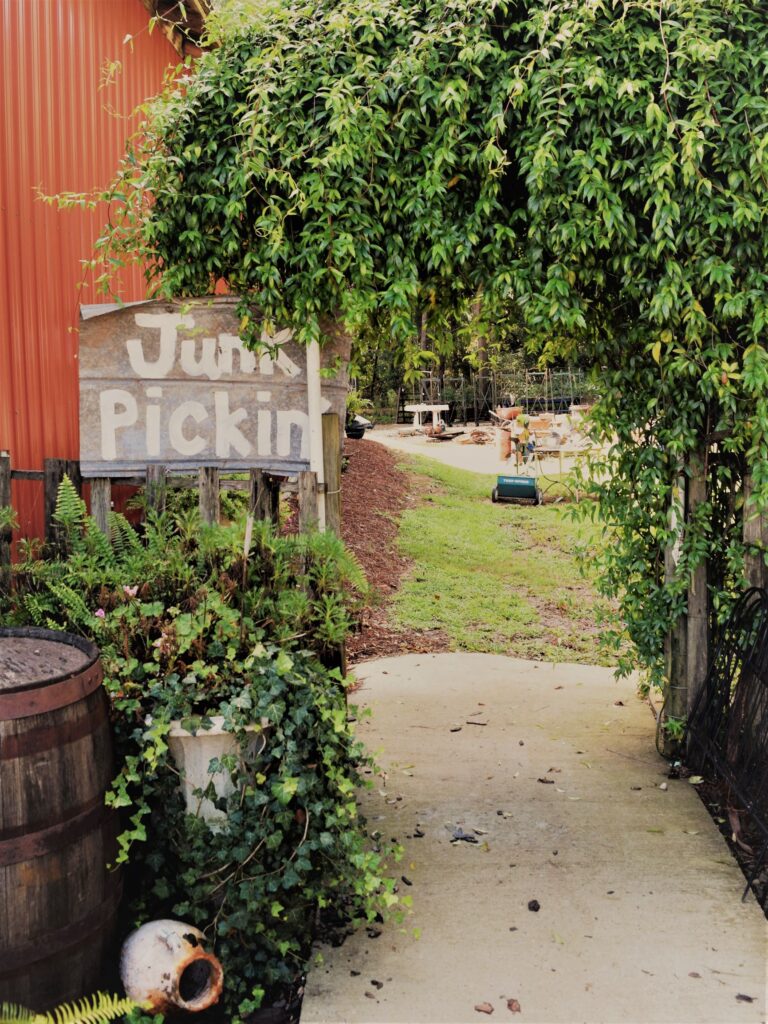 All the best parts of antique stores, yard sales, and Grandma's attic- in one place! I love a good barn sale! My favorite in our area is a once-a-month event at H&H Homestead. The owner, Helena Dale, is an absolute wonder at curating her stock and creating vignettes that ignite the imagination. Inspiration galore, my friends! Creamy, elegant Ironstone platters, casually stacked, in a serious-minded black hutch…patinaed brass candle sticks next to oatmeal linen pillows and a midcentury mountainscape painting. So much to love!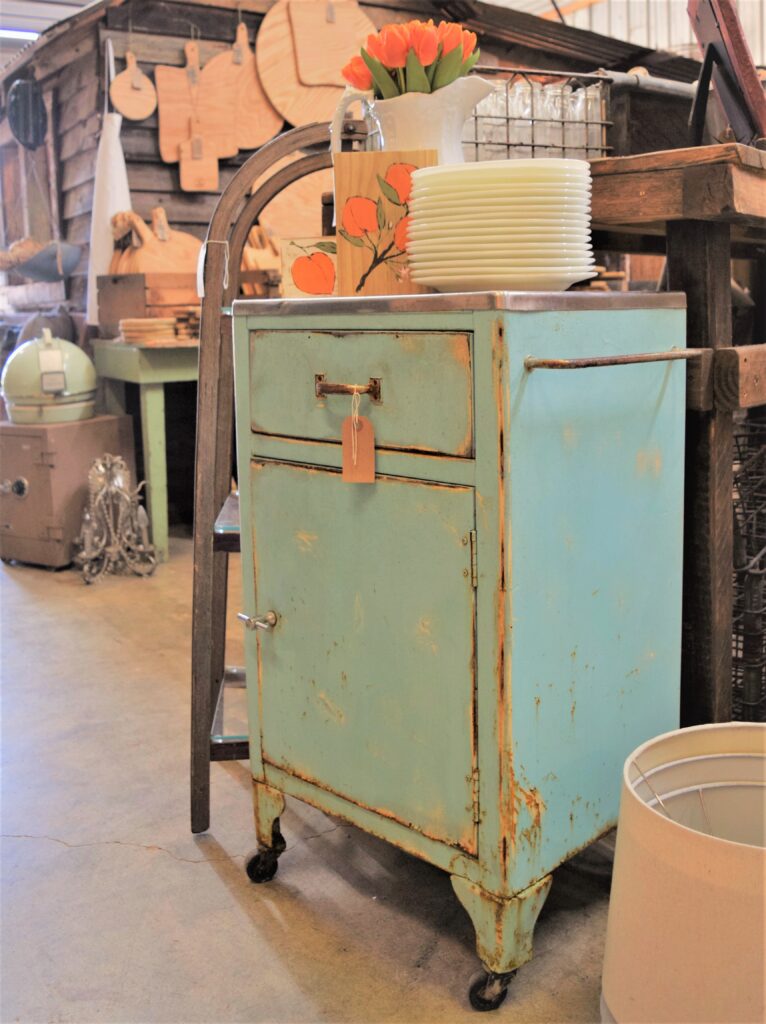 This little aqua medical cabinet was a cute find. And don't you love all those old wooden rolling pins with that chippy white enamel scale?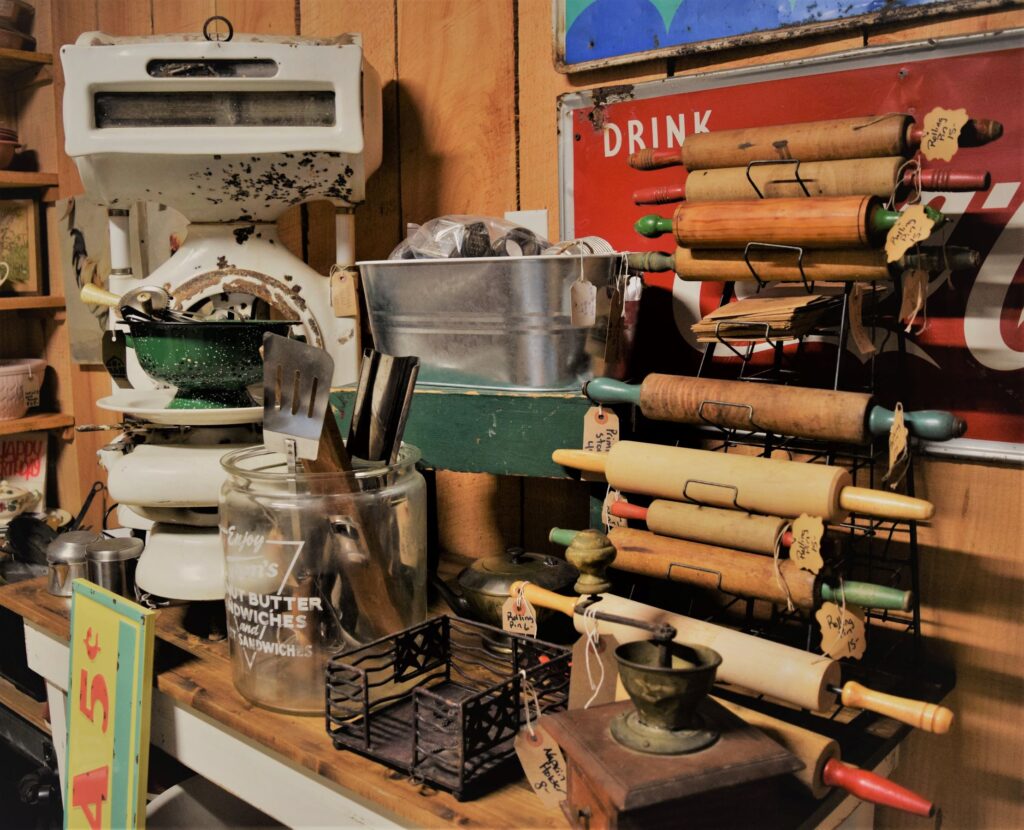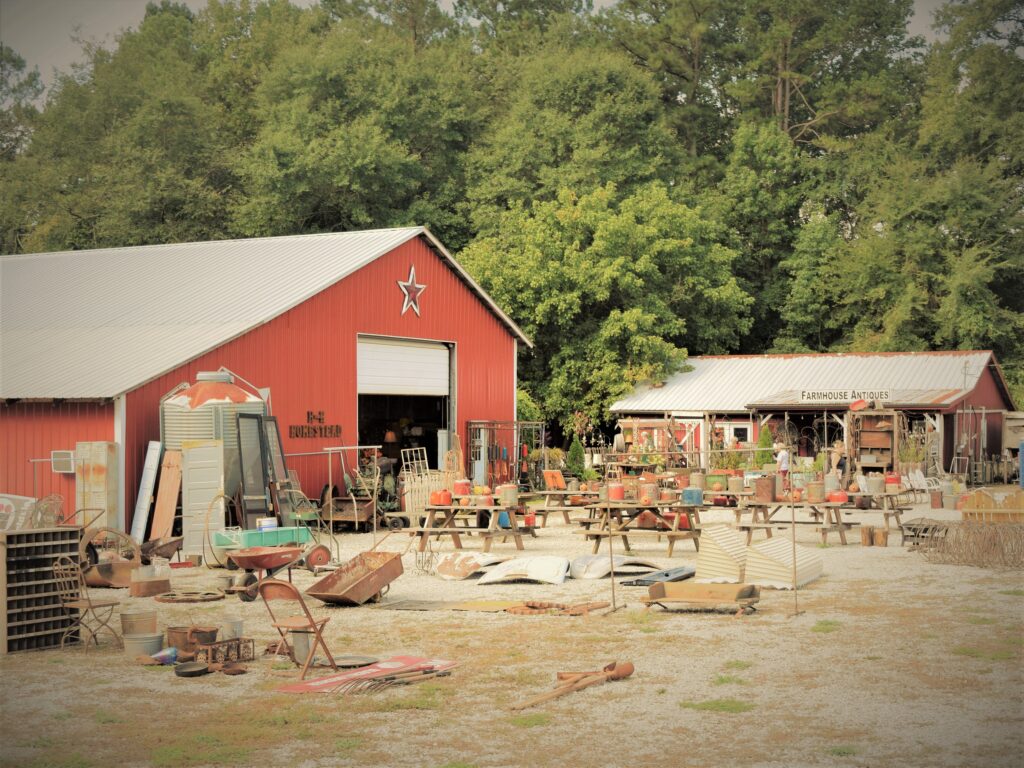 Go explore a barn sale in your area for some fresh seasonal inspiration, and bring home pieces with personality! (side-note: the leather folding stool in the apple photo above is from the H&H Barn Sale a few weeks ago!)

4- Make Your Autumn Bucket List

Fall is a fleeting season and we all know it. Before it slips away from you, make sure to spend a couple moments thinking about the most meaningful parts of fall. (I have an Autumn Bucket List Builder that makes it fun!) Think about where you want to visit and what foods you want to make.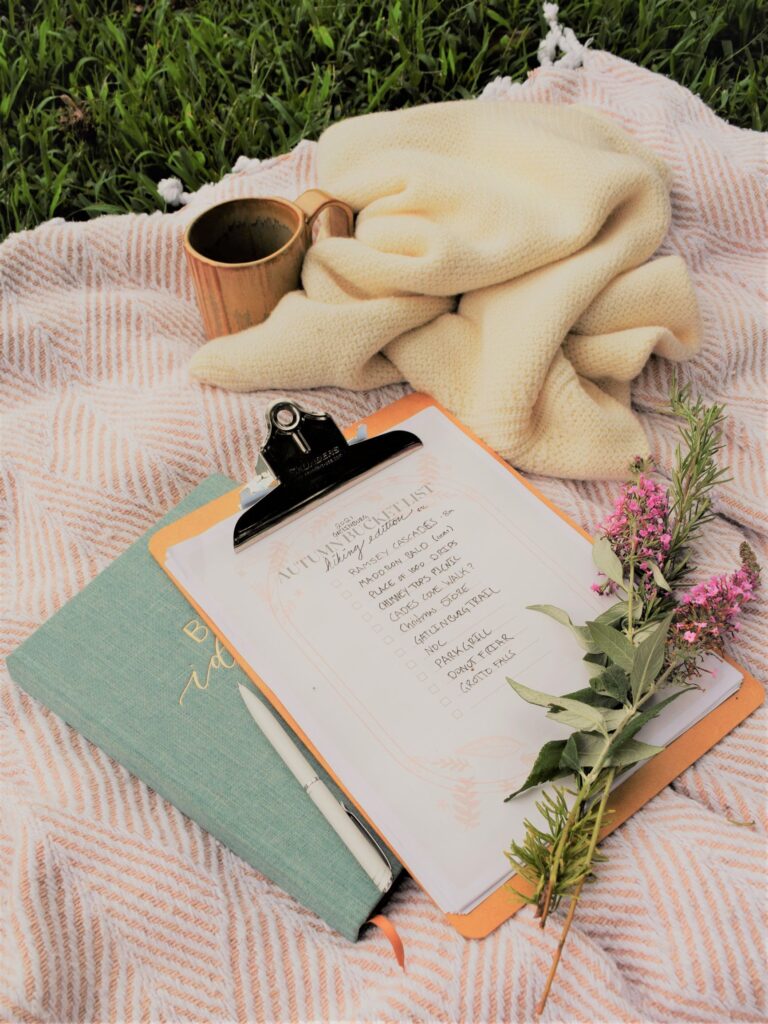 You can also make specific themed lists. My husband and I made a Fall Hikes Bucket List this year that I'm excited about! Or a Fall Baking Bucket List would be fun, too! Writing these things down is a proven way to make sure they actually happen…because we all know you blink and it's Christmas. Get those corn mazes and orchard visits on the list!

So whatever you get into this September, enjoy the lovely transition of summer to fall. Stay curious and pay attention to the quiet changes. It's a special time of year!

What are you up to this month? Tell me all about your adventures in the comments!
*This post may contain affiliate links. This is not a sponsored post.