13 Creepy Vintage Movies Perfect for Halloween Binging

You've already watched Dracula, Frankenstein's Monster, and probably an old werewolf flick or two. What next? You don't have to turn to the typical Halloween horror films. So obvious. Thinking beyond the 3-C's of scary movies- clowns, cults, and cornfields (let's add "chainsaws" and "Chuckie" while we're at it)- is a world of suspense, creativity, sophisticated characters, and unconventional humor. Let's keep the vintage fun going! So maybe you're feeling a little kooky. A little goose-bumpy. And definitely a little chic. Whatever your mood, there's a movie that fits! Here's a list of thirteen vintage creepy Halloween movies so fantastic you'll be dying to cue a few up! So go grab two or three from this list, make some popcorn, and settle in for a binge!
1. Wait Until Dark (1967)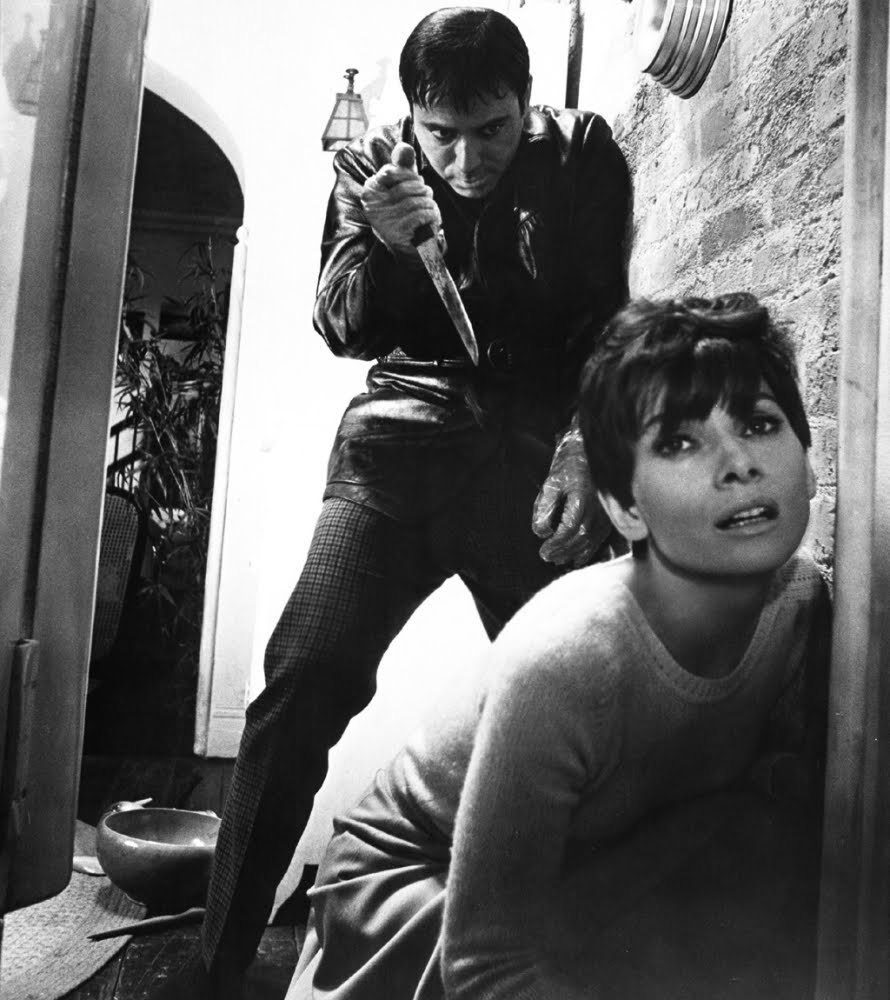 What's scarier than seeing a killer after you? A killer you can't see… who's watching you. Wait Until Dark is one of the most chilling scenarios in a creepy movie, ever. Audrey Hepburn plays a character who is blind, and in this case, vulnerable to the man who hunts her. Though nearly frozen with fear, she is still strong, brave, and strategic. An incredible build up to an empowering ending.
2. The Trouble with Harry (1955)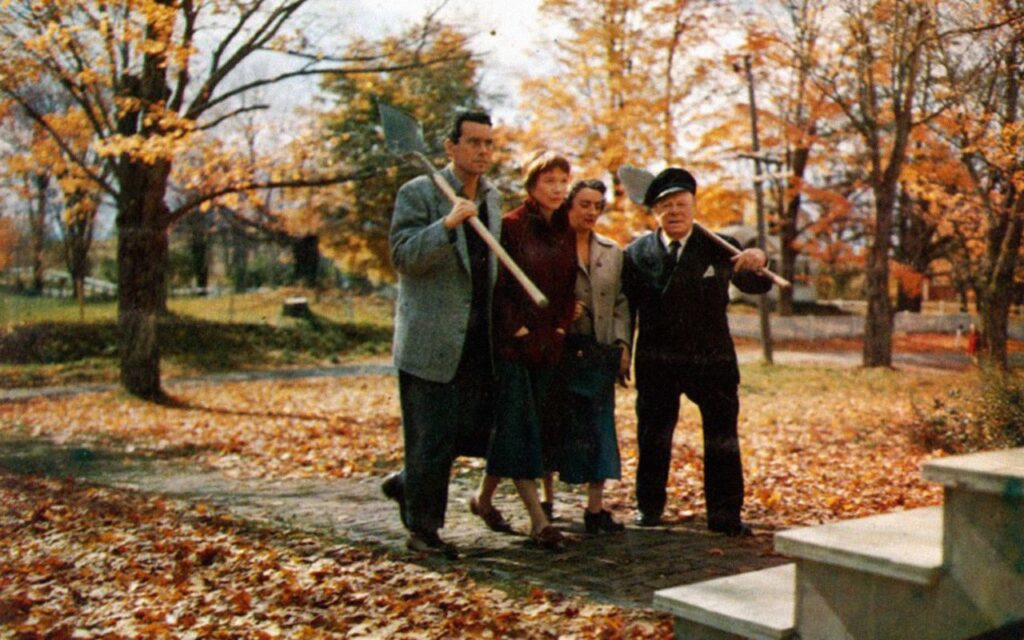 Man is this ever a kooky jaunt through the woods! Whatever you're expecting from a murder plotline, drop it! Shirley MacLaine and John Forsythe play a couple of strangers accidentally managing a dead body. MacLaine's nonchalance as she tries to do the "right thing" regarding her relationship with the aforementioned deceased is delightfully funny. Easy-paced and full of Vermont fall color, this is a great movie to kick off your Halloween movie binge.
3. Rear Window (1954)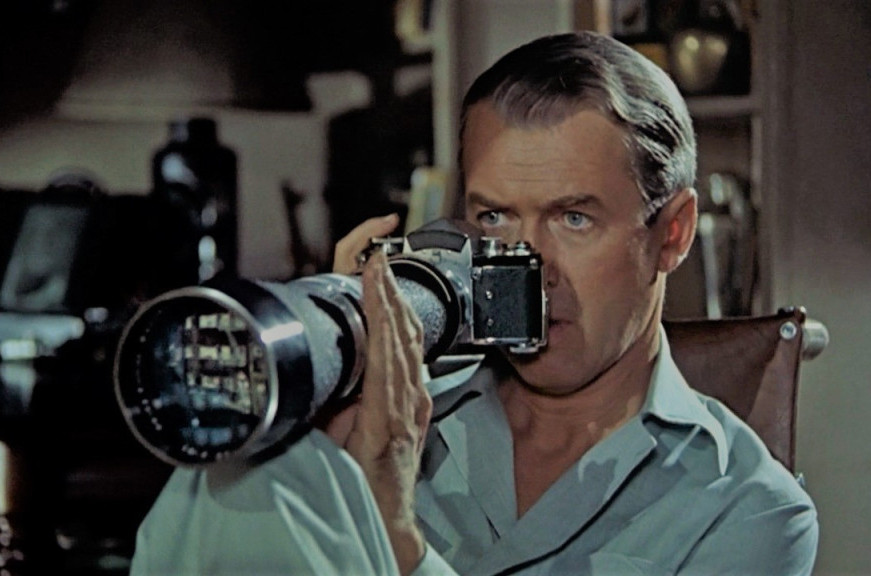 It's an incredible thing when a whole movie can happen in one room, yet still be riveting. Nuance is the foundation of this film, gently massaged until your doubt grows into suspicion, and your suspicion into dread. Wheelchair-bound Jimmy Stewart is stuck in his apartment watching the world go by. A few snoops too many and he finds himself working to convince his girlfriend (the lovely Grace Kelly) that murder is at their doorstep. What do you do when you're alone with the hideous truth? Where do you run if you're homebound? As Jimmy realizes he may know too much, your own pulse will quicken. You're trapped along with him, watching impending doom creep closer. Truly, suspense at it's absolute best. By the way, how well do you know your neighbors?
4. The Dark Crystal (1982)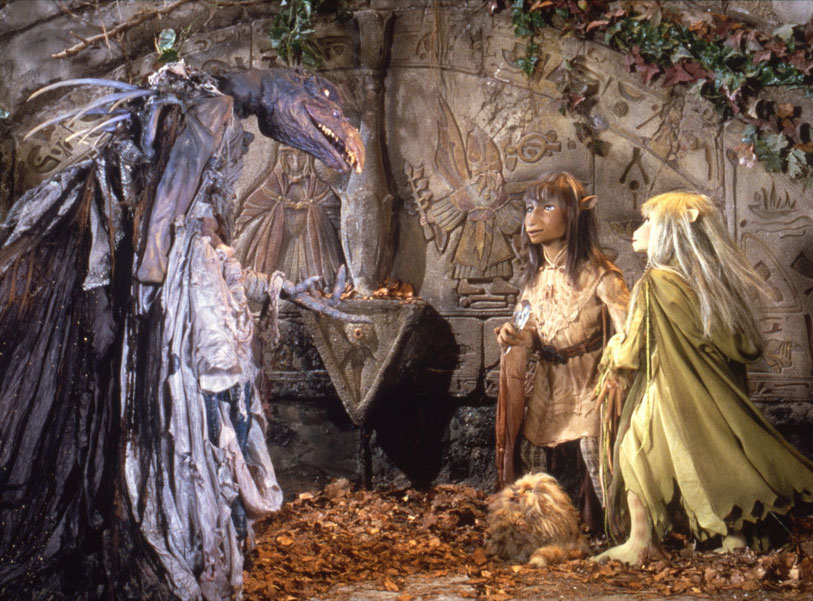 A fanstasy that tries to be friendly…and yet never fails to creep you out. Guys, there's just something about puppets. Even the good characters have a bewitched quality, and the bad characters are made all the more scary because of their unnatural movements. (Props to the skilled puppeteers, but it's still a creepy-looking situation.) This is a fun, visually stunning adventure, and maybe a little world-saving will happen along the way!
5. The Birds (1963)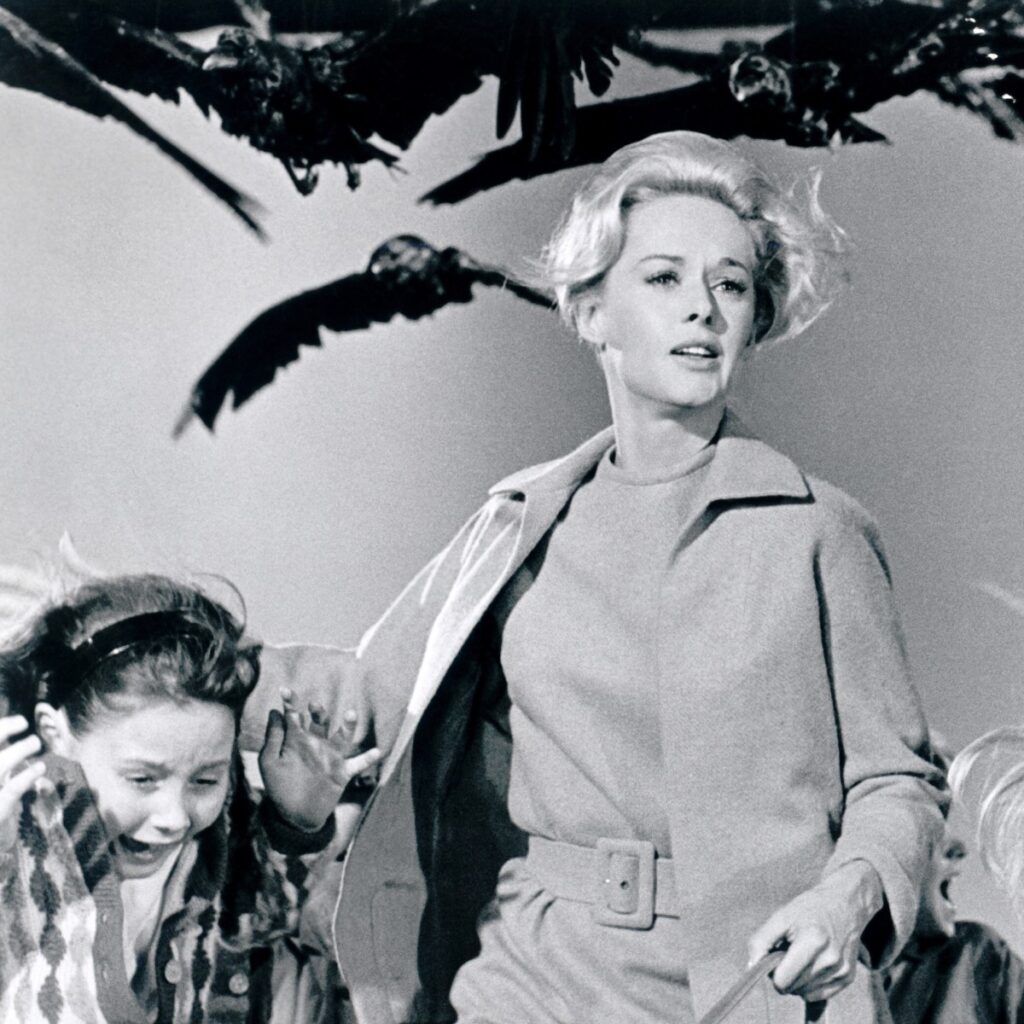 Is it a monster movie? Kind of! This is a classic suspense-thriller that combines small town simplicity with a disarmingly benign-looking villain. Full of Hitchcockian details that add visceral experience to the unsettling storyline. Watch for the lovebirds swaying in the speeding car- perfection!
6. Charade (1963)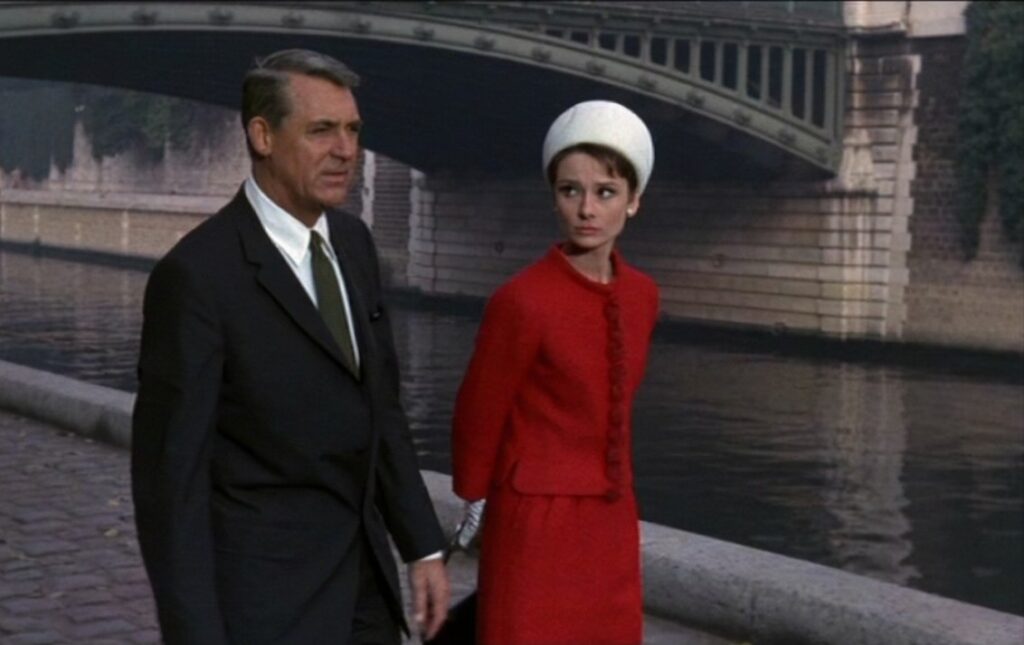 Plot. Twist. City. Identities questioned, villains killed, and maybe a betrayal afoot? In this classic mystery Cary Grant is cool but quirky, while Audrey's chic effervescence foils his best laid plans. These two are an absolute joy to watch, but this movie might just be their best. Honestly though, there's not a throwaway character in the entire film! Even the bad guys will grab you, if you can figure out who actually is one. And who knows? If our characters fall in love traipsing about Paris, you might get a trick and a treat!
7. Harry and the Hendersons (1987)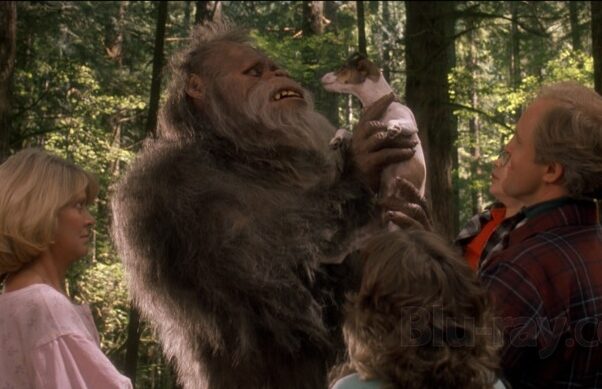 The forest holds a dark mystery for one normal American family. Has Bigfoot been found? Is he friend, foe, or new family member? Armed with a dad's protective instinct, a rugged station wagon, and countless cheeseburgers, John Lithgow is going to find out! This monster-adjacent movie is a fun ride for anyone who enjoys a zanier flavor of Halloween entertainment!
8. House of Wax (1953)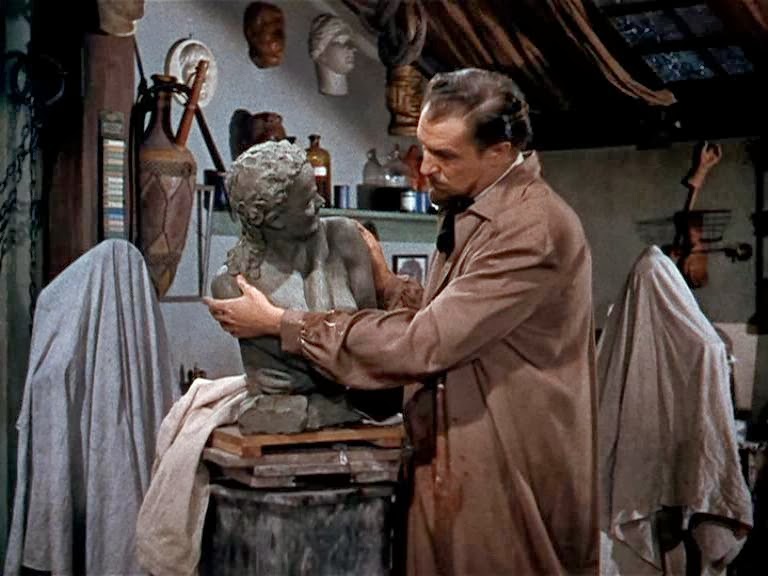 Artistic passion turns into grisly obsession when a wax museum owner cares too much. The bone-chilling genius of this film lies in Vincent Price's complete elegance, juxtaposed with the abysmal monster he becomes. This is undoubtedly the most grim pick on this list….but it will make an unforgettable movie night! Seriously, cue this one up!
9. Harvey (1950)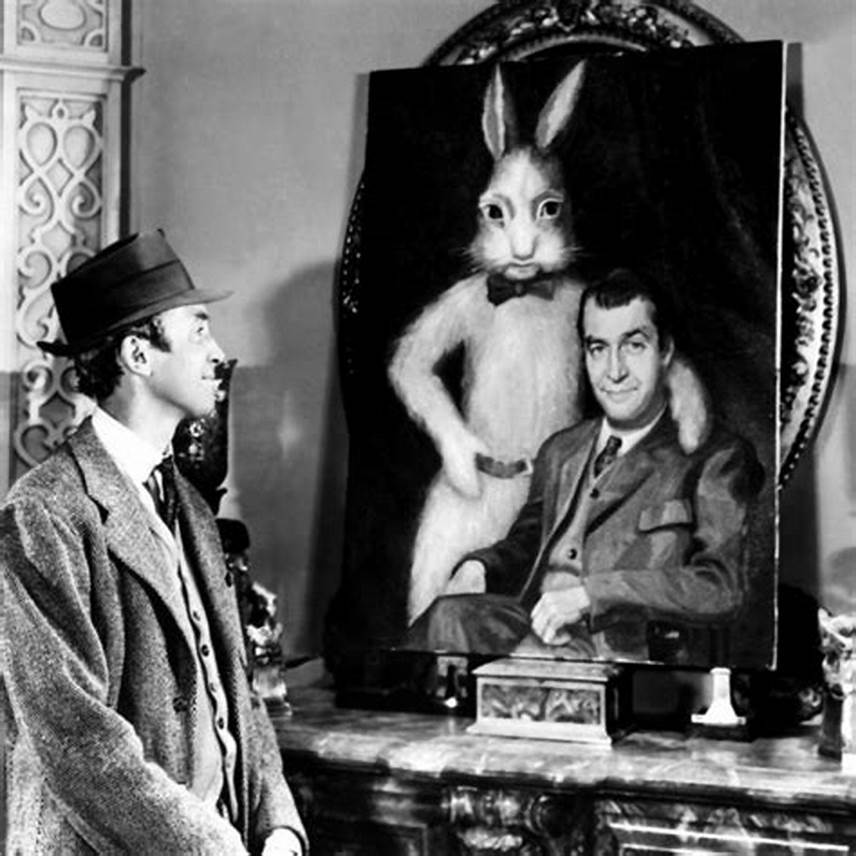 Easy-going, hilarious, and very kooky! A mild-mannered Jimmy Stewart optimistically manages his concerned family through a crisis- his own possible insanity! Ok, so he does have a rabbit for a best friend. Well, not quite a rabbit. (You're just going to have to watch it to understand!) As this relentlessly endearing character meanders through life, will his misadventures be based in reality, or in a more magical, rabbit-oriented fantasy? One thing is for sure, this movie will crack you up! (See what I did there?)
10. Labyrinth (1986)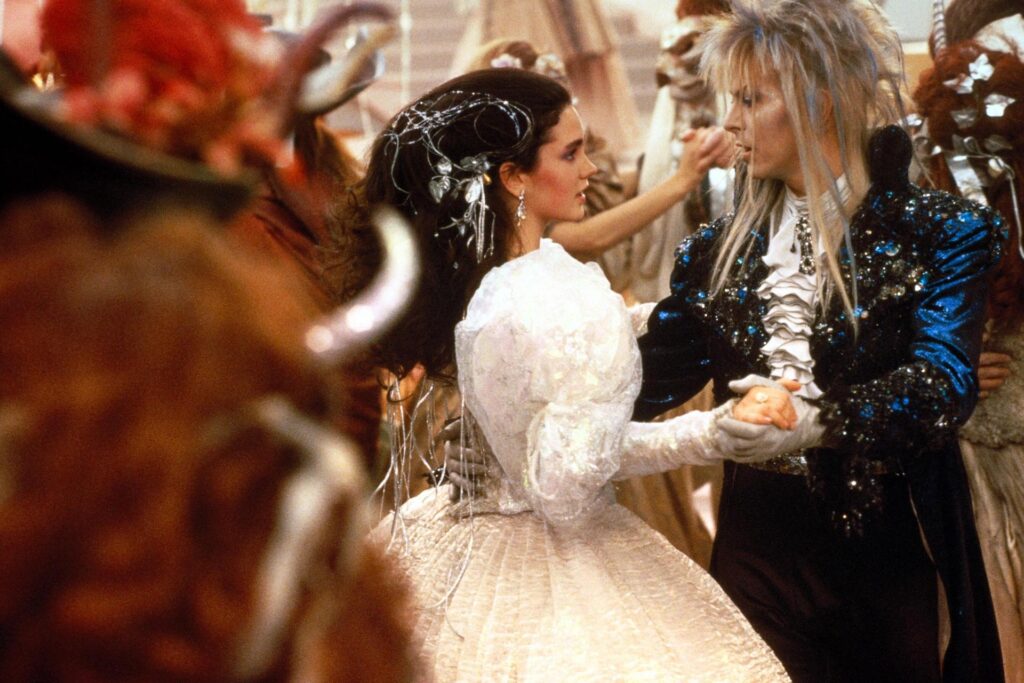 David Bowie as the Goblin King in a puppet-based glam-rock adventure saga? No more explanation needed. But also terrifying, the dance with the baby! You had to be there, I guess. Just go watch it.
11. North by Northwest (1959)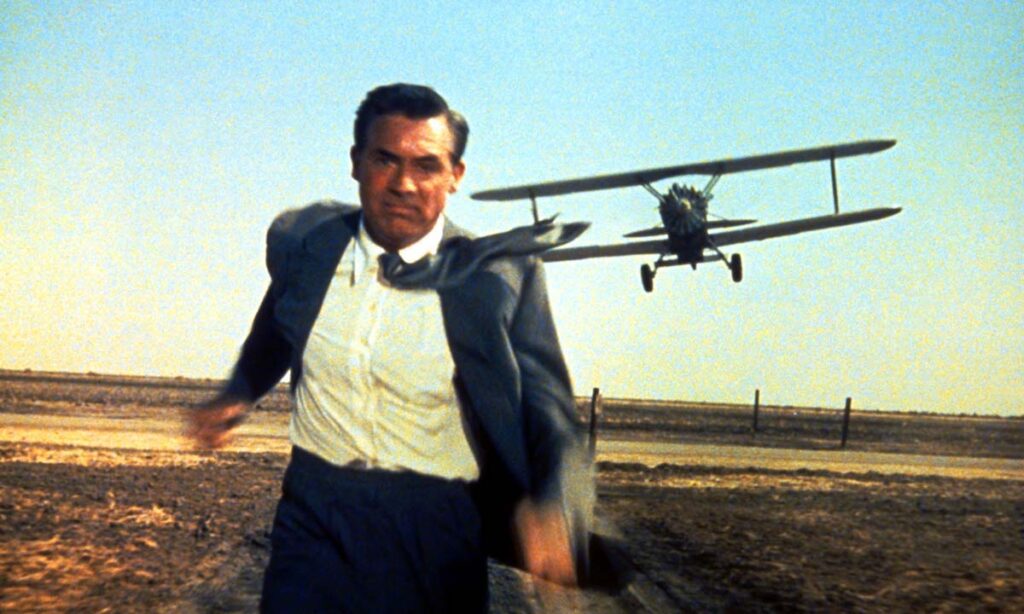 An unfortunate case of mistaken identity takes Cary Grant on a Mt. Rushmore-scaling, crop-duster-plane-escaping thrill ride! From a design standpoint this film is full of tasty visuals. Elegant train car scenes, a luxury mid-century modern home, and a dramatic Northwoods backdrop. As Cary Grant's character gets dragged into the thick of a crime, enjoy the banter between him and the required icy blonde. A fabulous movie!
12. The Cat from Outer Space (1978)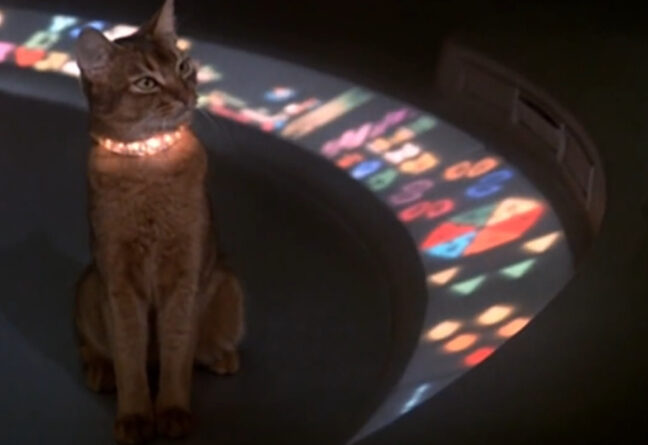 Disney before it was cool. A mysterious UFO situation during the space race causes uproar. And the otherworldly culprit? Yep, it's a cat. If you like your Halloween with a side of alien theory, 70's glitz, and a patronizingly sarcastic talking feline, this film is for you!
13. Arsenic and Old Lace (1944)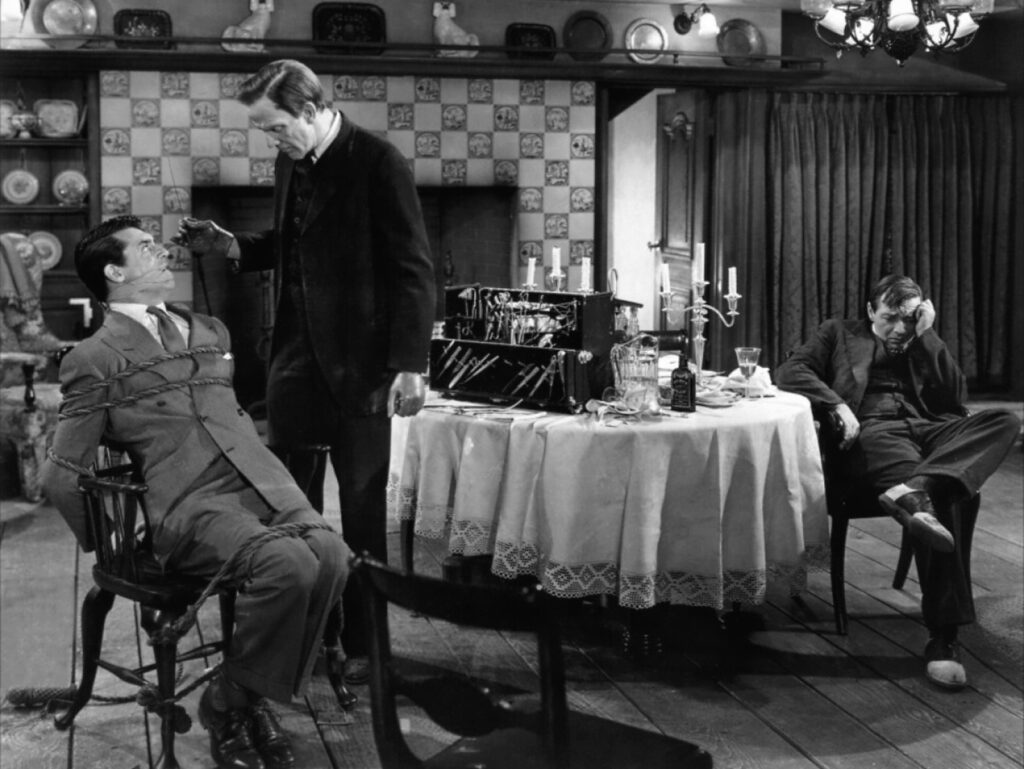 If your only mental image of Cary Grant is a debonair romantic lead, you owe it to yourself to watch his earlier films. His circus-entertainer roots clearly surface in this pick! Almost slapstick at times, Arsenic & Old Lace has some maniacal physical comedy! And a murder! And sweet old ladies who think the nice thing to do might be to put someone out of their misery. With poison! Oh and there's a hostage situation, too. You've got to add this one to the roster! Undeniably fun!
I hope you have the best creepy vintage movie night ever! For some Halloween décor ideas check out this post! And Happy Halloween, friends!

*This post does NOT contain affiliate links, nor is it a sponsored post.
Creepy Vintage Halloween Movies, Creepy Vintage Halloween Movies, Creepy Vintage Halloween Movies, Creepy Vintage Halloween Movies, Creepy Vintage Halloween Movies