Smoky Mountain Fall Driving Tour

Whether you're a leaf-looker, a hiker, or a convertible enthusiast, fall begs you to take a little drive through Smoky Mountains National Park. The main road through the park is US 441, running from Cherokee, North Carolina, to Gatlinburg, Tennessee. It's about a thirty-mile trek, and during peak season it takes a little over an hour to drive the entire stretch. Now just to prepare you, don't expect to be alone during your drive through GSMNP. It's the most visited National Park in the country, after all. But the mountains are big enough for all of us to enjoy, and there's still room for you! So buckle up and join me on this Smoky Mountain Fall Driving Tour!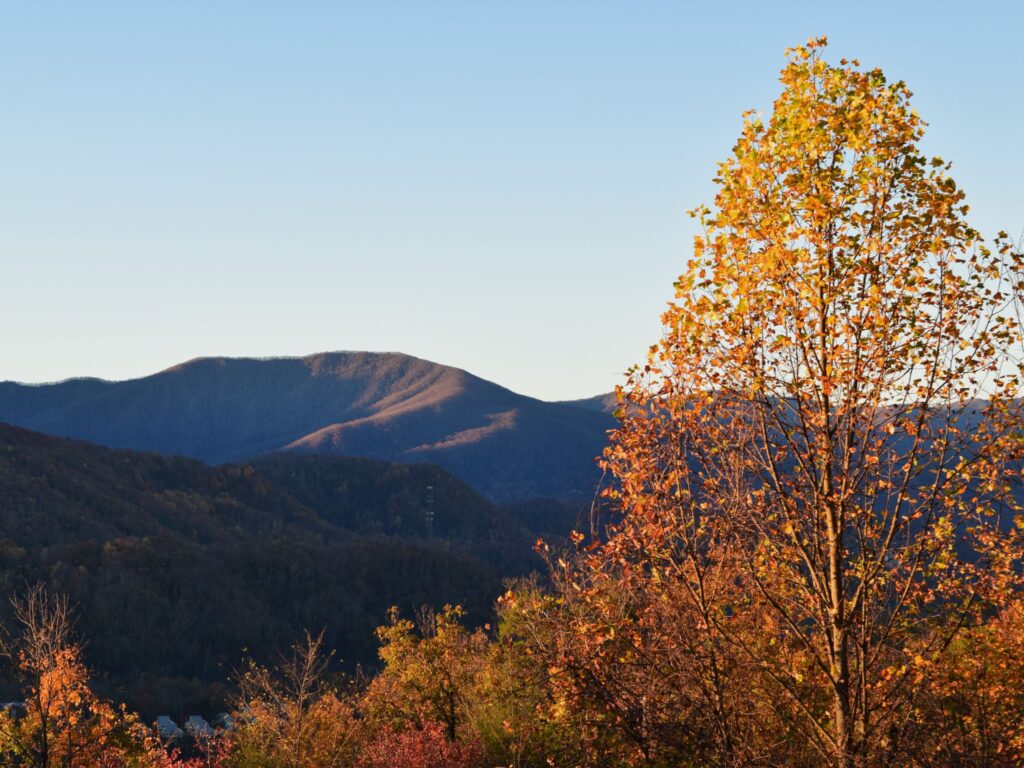 This year the colors are richly vivid because of the high rain levels over the summer. That extra rainfall means the rivers and waterfalls are extra rushing, too! It's the perfect time to roll down your windows, cue up your favorite motoring tunes, and head out to the Smokies for a glorious fall drive! Bring the camera, friends, you're about to make some beautiful memories.

Mountain Farm Museum at Oconaluftee Visitor's Center

If you love a bit of history mixed in with your nature, stop at the Oconaluftee Center before you enter the park from Cherokee. Wonder through the incredible collection of late-1800's log farm buildings including a smokehouse, apple house, and working blacksmith shop. One structure, The Davis House, is a rare opportunity to see a log home built from Chestnut wood before the blight decimated our American Chestnut population during the 1930's and early 1940's. After you've finished poking around the farm museum, check out the beautiful mile and half long walking trail along the Oconaluftee River. It's an easy stroll and if you're lucky, the fields beside it will be full of peacefully grazing elk! Bonus!

Pull-Off's & Picnic Areas

The views just don't stop. Luckily, the opportunities to pull over and snap a photo are literally everywhere. In my opinion, the most dramatic spot to capture the mountain panorama is Oconaluftee Overlook. It's midway through the park, a couple miles south of Newfound Gap. You'll find a decent sized parking lot and walking bridge along the side of the road to get you the best possible vantage point. Here is a map of all of the overlooks. Keep your camera ready!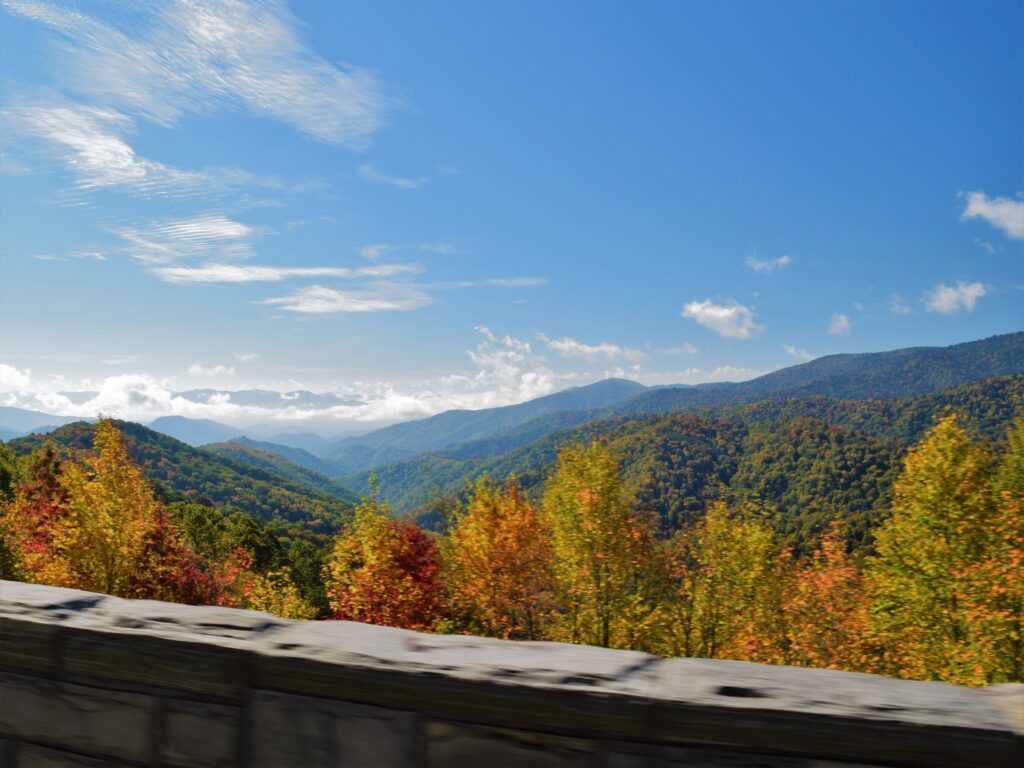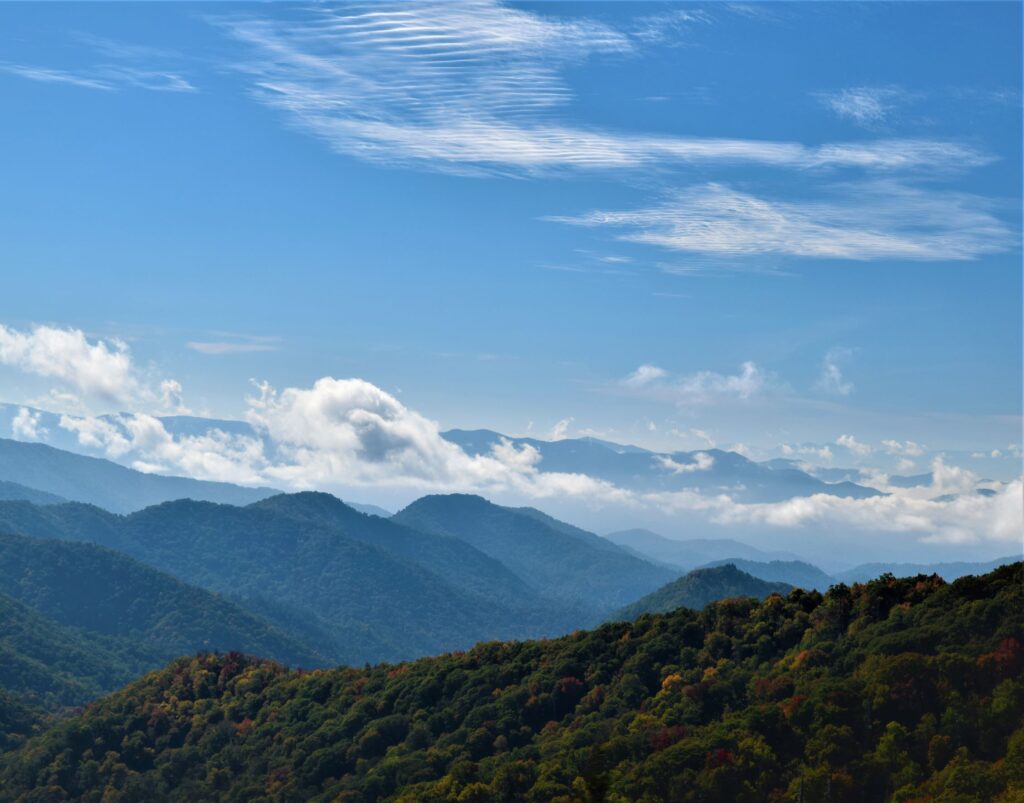 There are twelve picnic areas in the park, three of which nestle in along US 441. All are gorgeous spots by rivers and woods, and equipped with grills, tables, and bathroom facilities. They do fill up quickly for lunch so if you want a spot by the river, park early. Because they close at sunset, however, around the dinner hour they clear out. It's easier to grab a pretty spot for a quick meal later in the day. Over the years we've seen quite a few bears in these areas! The trash cans attract them, and it's adorable watching them try to get through the bear-proof cages on the cans!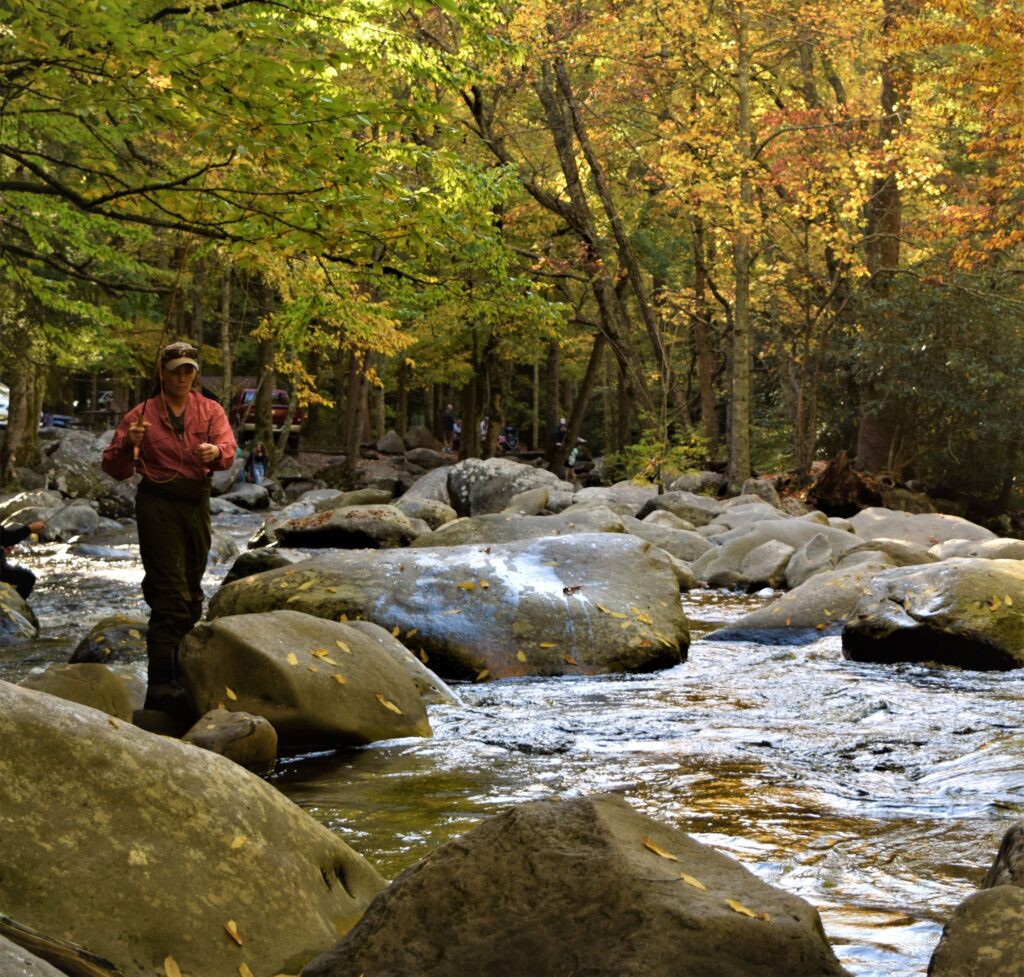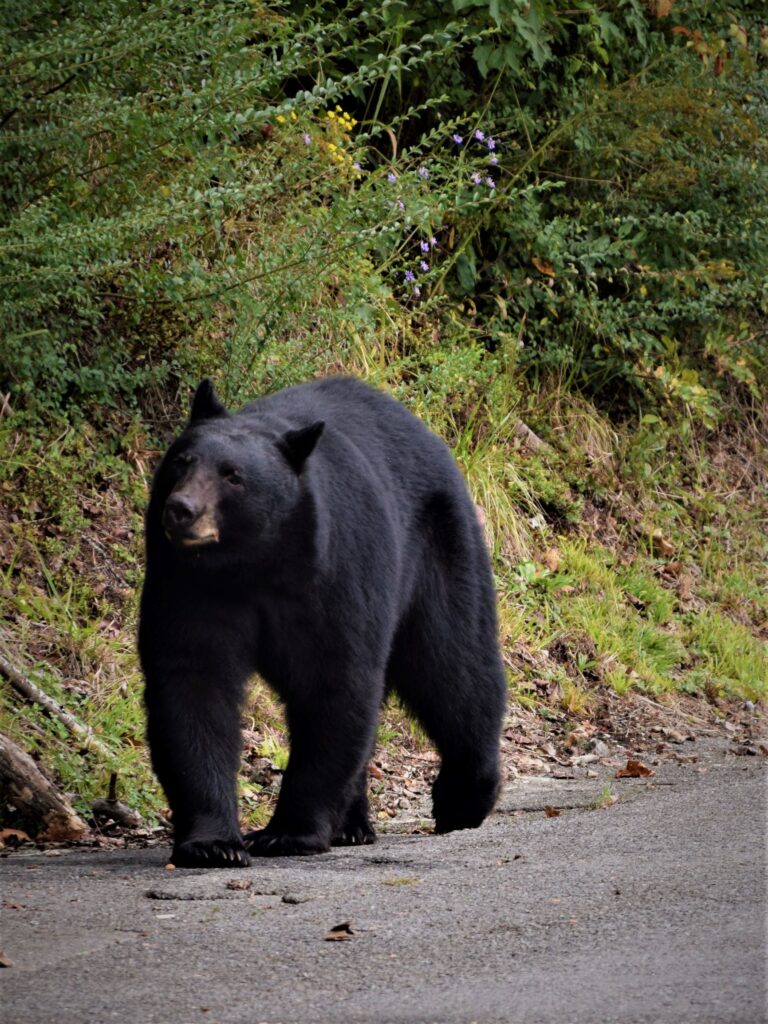 Newfound Gap

At the state line between North Carolina and Tennessee you'll find an enormous parking area with fabulous views. And bathrooms! The Appalachian Trail wanders through Newfound Gap, and hiking north on the AT takes you to Charlie's Bunion. This four mile out-and-back hike (eight miles round trip) culminates at a giant stone outcropping with awe-inspiring views.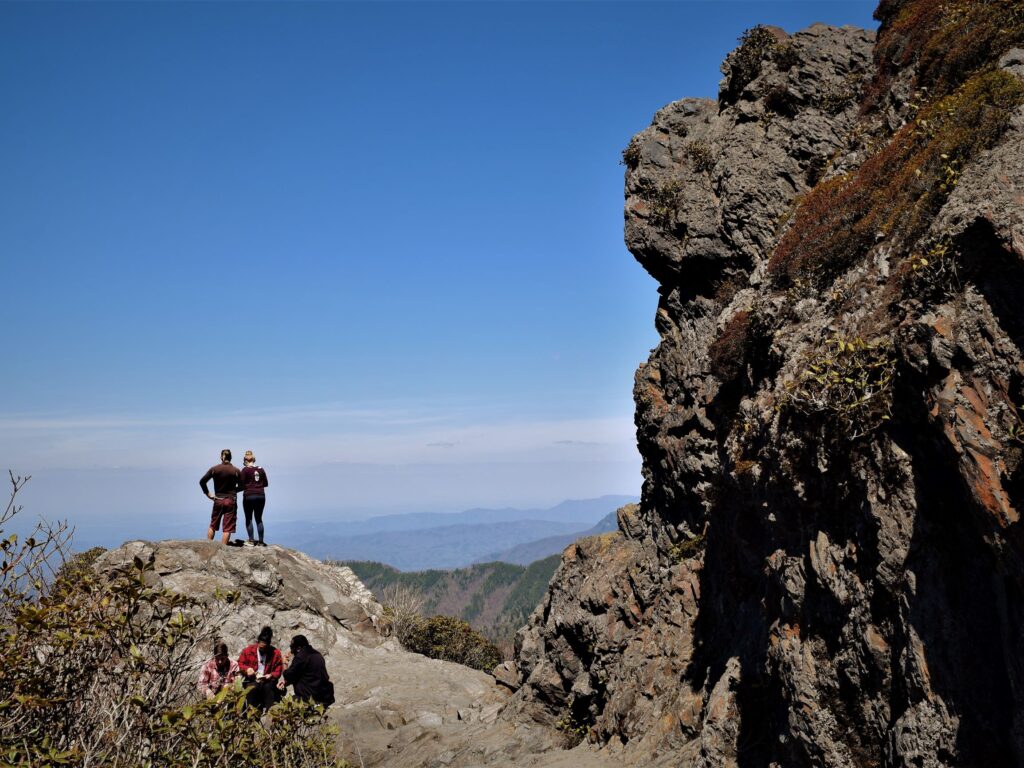 Clingman's Dome
As both the highest point in the park and the highest point on the Appalachian Trail, Clingman's Dome is obviously a jaw-dropping view.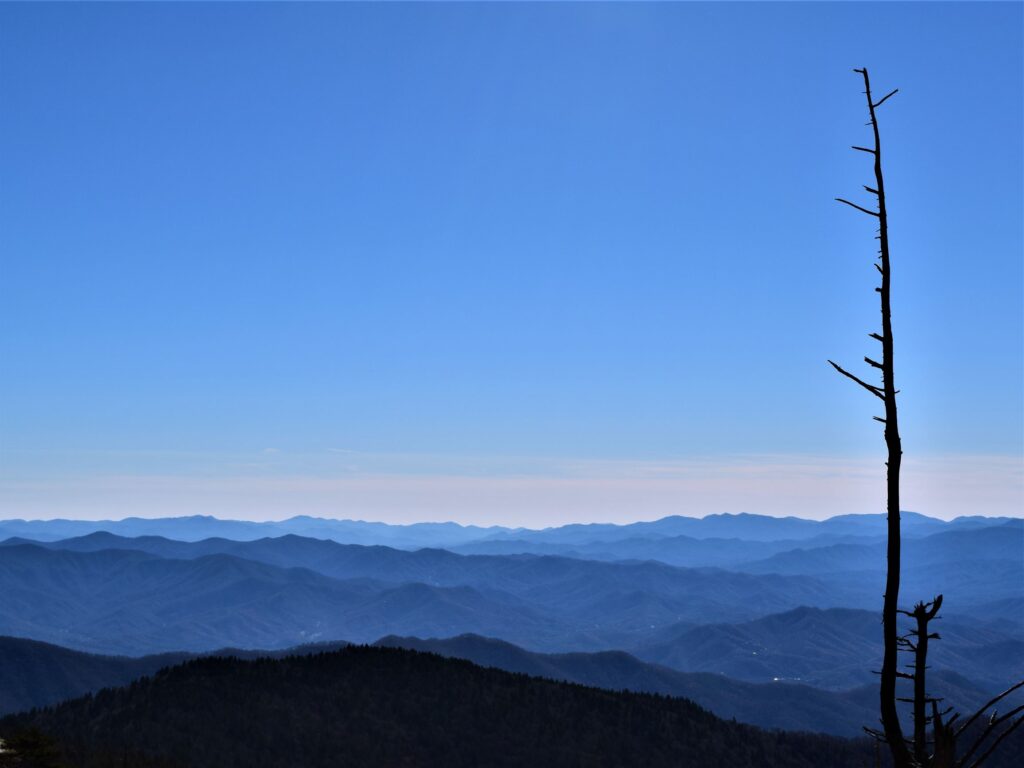 Accessed by a paved road across from Newfound Gap, a short, steep hike along a paved trail leads up to the fabulously designed viewing tower. Built in 1959, the cantilevered concrete building allows for 360 degree views of layers upon layers of blue mountains. On a foggy day expect to see out about twenty miles… but on a clear day visibility is up to one hundred miles. Bring your jacket, its always windy here!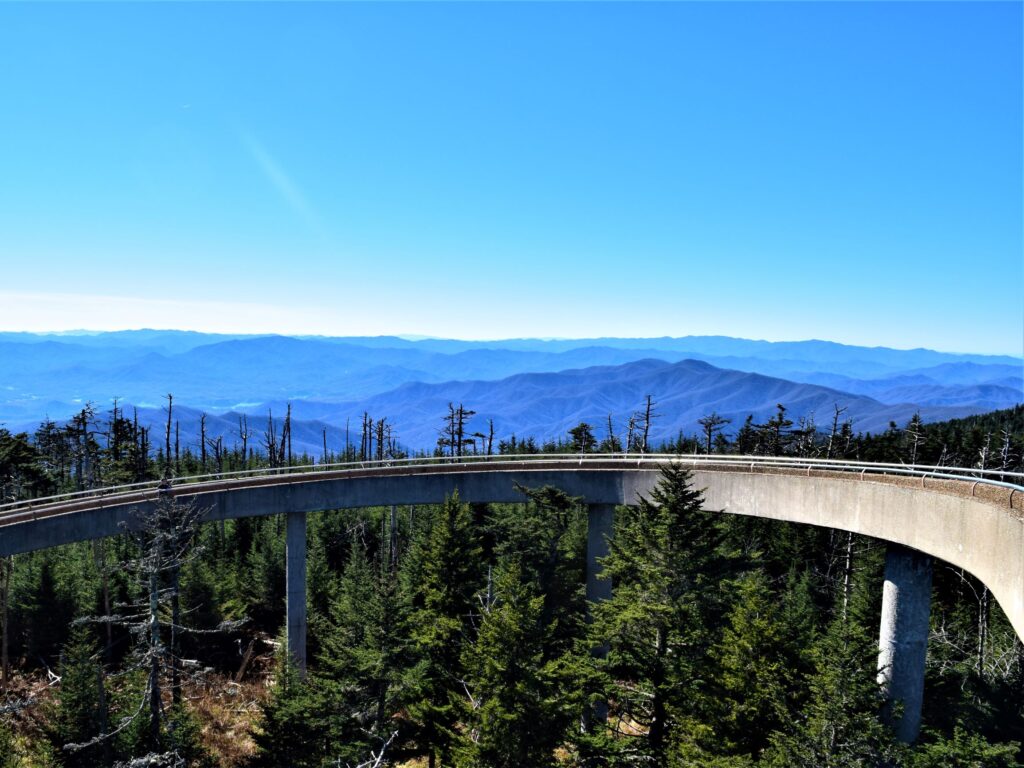 Quiet Walkways

There are about twenty little wooden signs along the road with "Quiet Walkway" carved into them. These are short, easy walks through the woods or by a river. If you need to stretch your legs or occupy the kids for a minute, pull off and spend some time enjoying the woods along these little paths. We've had great luck sighting wild turkeys foraging under the trees, so keep your eyes open!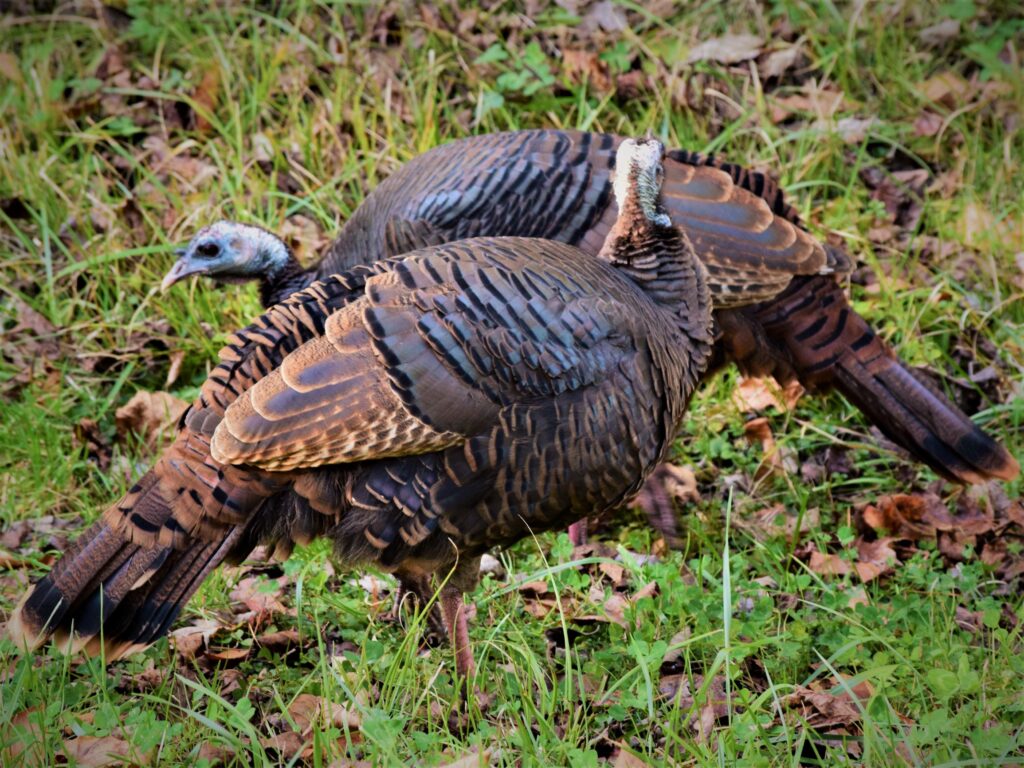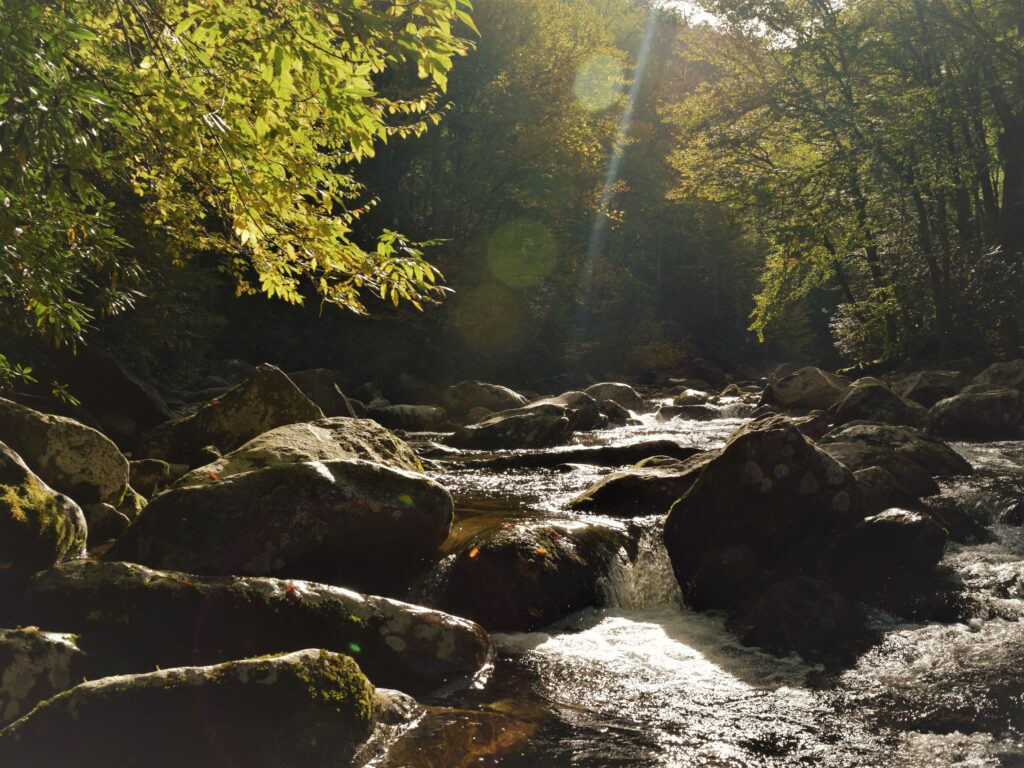 Sugarlands Visitor Center

Sugarlands is always busy, but with good reason! It has everything; natural history exhibits, large bathrooms, a well-stocked shop (books, maps, toys, music), and a trailhead for a family-friendly waterfall hike. I highly recommend the Cataract Falls Trail for an easy walk to a very pretty waterfall. You don't usually get this kind of payoff without sweating hard for it! It's a no-brainer if you have kids or older adults with you, as the trail is flat and well-maintained.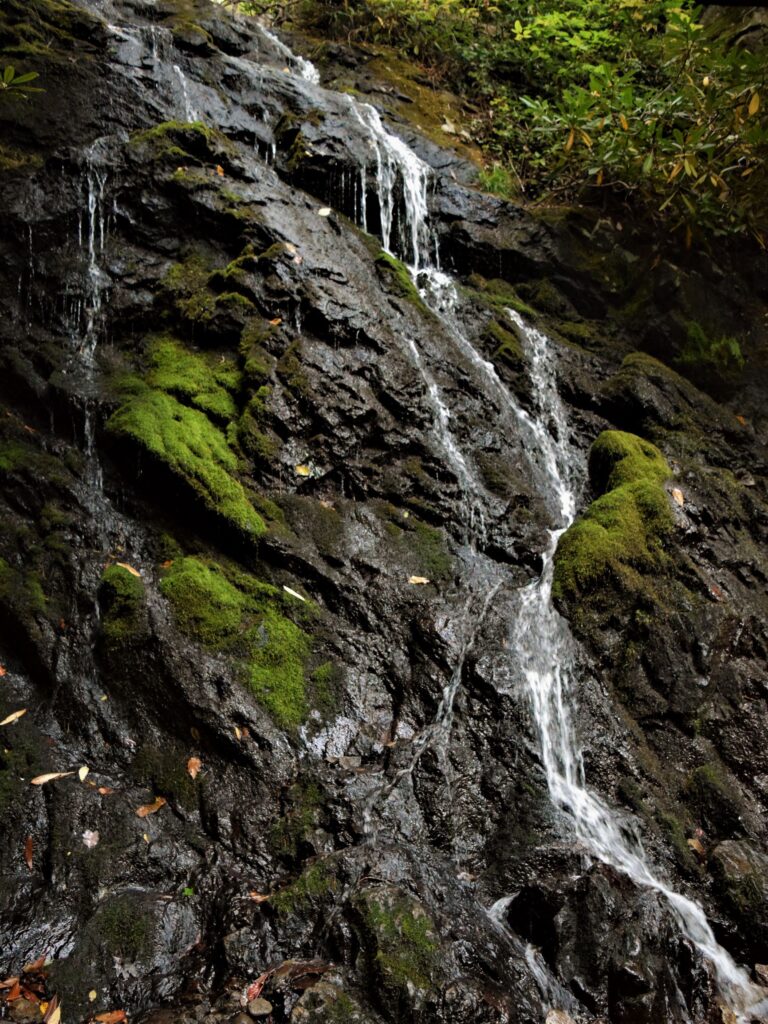 This is by no means an exhaustive list of things to see in the park. There are numerous trailheads and campgrounds to explore, historic cemeteries, and riding stables. Cades Cove alone could be the topic of an entire post series! Wherever you drive in this gorgeous park I hope you thoroughly enjoy the wilderness beauty. Let me know your favorite part of the Smokies. And don't forget to honk in the tunnels! It's kind of a thing. 🙂

For more fall activities check out my October Post! Or if you're feeling spicy, why not bake up a loaf of Vanilla Chai Pear Bread? Stay cozy, friends!

*This post does not contain affiliate links, nor is it a sponsored post.
smoky mountain fall driving, smoky mountain fall driving, smoky mountain fall driving, smoky mountain fall driving, smoky mountain fall driving, smoky mountain fall driving