Pumpkin White Hot Chocolate

As the days grow colder, all things cozy become a high priority. Even here in Georgia, the temps are a bit chillier than usual, the wind has picked up, and a drizzly week has necessitated a mug of something hot in my hands at all times.

Now coffee is my first love. If I have my way I'm nursing a couple cups through the morning, and enjoying an encore cup after lunch. But once evening rolls around caffeine doesn't look so good on me, so it's nice to have some unleaded options to keeps the coziness going!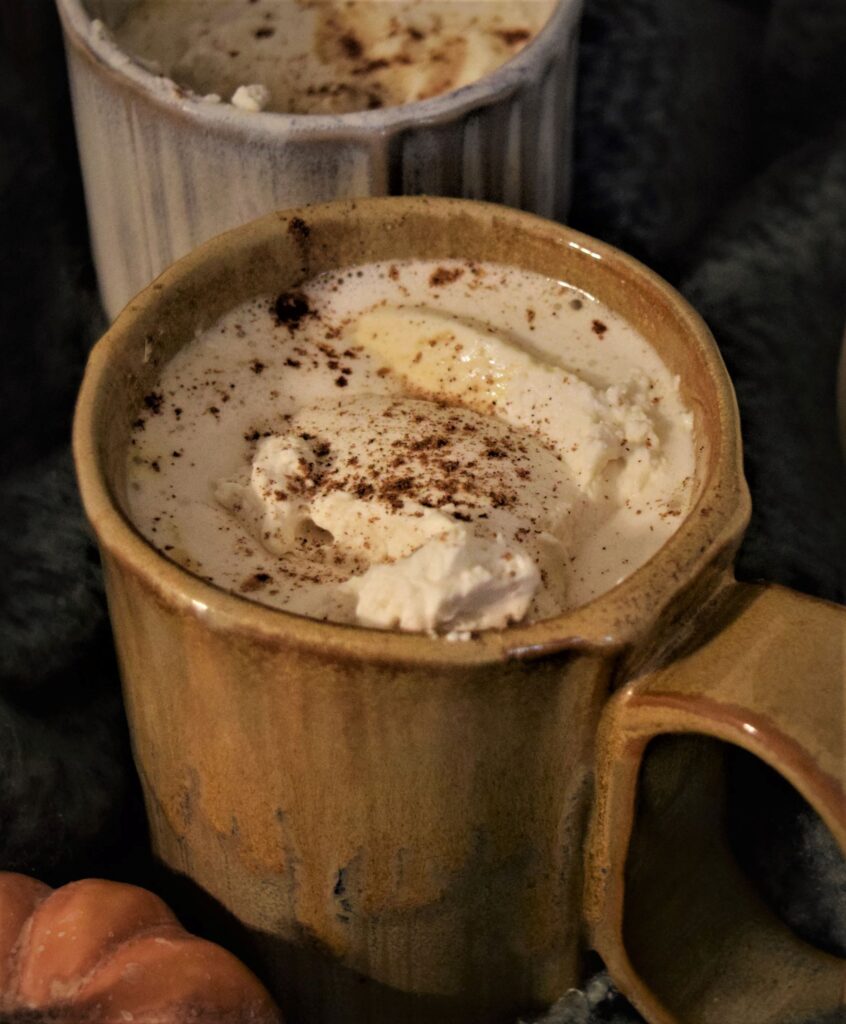 Tea is a nice year-round hand warmer of course, but now that it's fall something more substantial and festive is just what we need! And Pumpkin White Hot Chocolate is exactly that sort of drink! Stirred up on the stove-top, this creamy, spicy, cozy deliciousness is truly autumn in a cup! There is actual pumpkin puree in this recipe, which is pretty fun because usually pumpkin flavored things contain only pumpkin "spice". The real pumpkin adds that extra layer of flavor, plus a little thickness. This drink is seriously good! It's also a simple, quick recipe to make. Win-win! Prepare to meet your new go-to mug of cozy!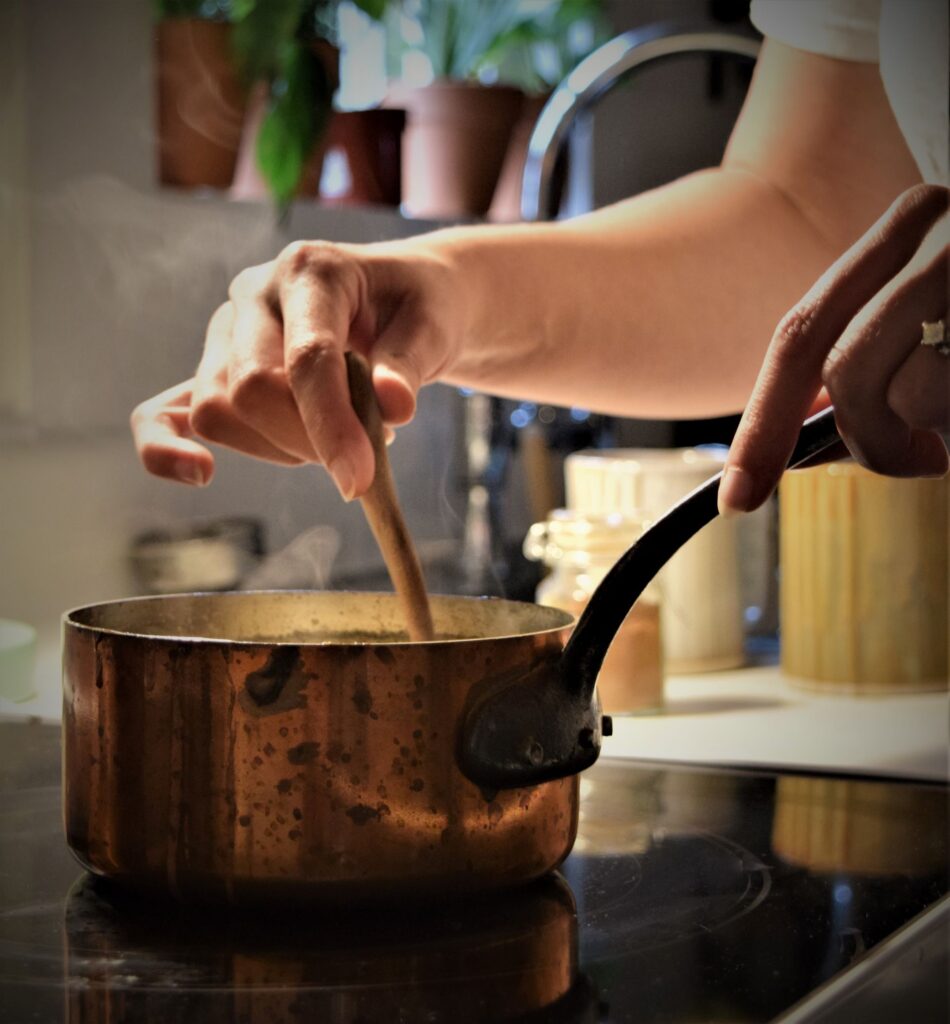 The best pumpkin spice recipe can be found here, along with a few other DIY fall-ish spice blends. And try making Apple Cider Donuts to go along with your Pumpkin White Hot Chocolate for a double-shot of fall vibes!

Stay warm, friends! Look for more pumpkin recipes on the way soon!
Resourcing:
-Mugs from The Inside Story Café and Bookshop.
-Find a similar copper pot here.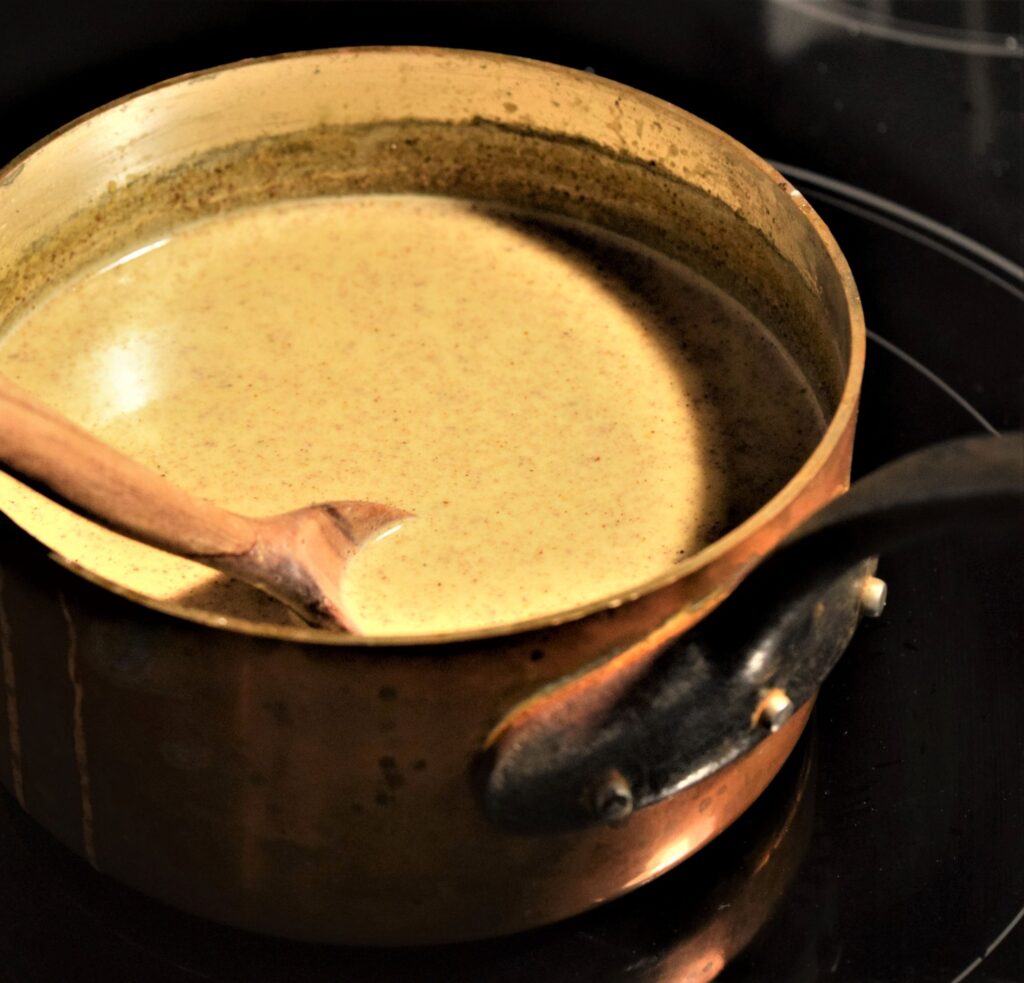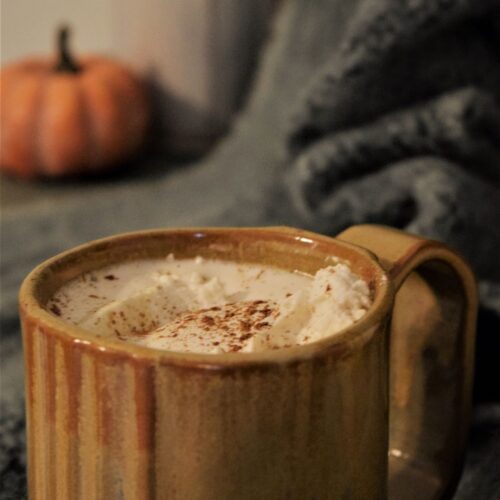 Pumpkin White Hot Chocolate
Cozy, spicy, sweet, and addictive, this easy cold-weather drink is the perfect fireside companion!
Ingredients
1 1/4

cups

Heavy Cream

3

cups

Milk

1 1/4

cups

White Chocolate Chips

1/2

cup

Pumpkin Puree

1/4

cup

Brown Sugar, packed

2 1/2

tsp

Pumpkin Pie Spice

2

tsp

Vanilla Extract

1/8

tsp

Sea Salt

Whipped Cream for Garnish
Instructions
In a saucepan over medium-low heat, combine cream, brown sugar, vanilla, and white chocolate chips. Stir until chips are melted and sugar is dissolved, about 3-4 minutes.

Add milk, pumpkin puree, salt, and pie spice to saucepan. Whisk to incorporate. Turn heat up to medium and continue stirring until mixture reaches your preferred drinking temperature. For me this is about 5 minutes.

Pour into mugs and garnish with whipped cream and a sprinkling of pumpkin pie spice. Enjoy the coziness!