Smoked Mac 'n Cheese: The Ultimate Comfort Food
What we all want right now.
Creamy. Gooey. Cheesy. Smoky. It's the time of year where we all want (and need!) the coziest possible dinner bubbling away on the stove! Enter the ultimate comfort food: Smoked Mac 'N Cheese. This is an easy, from-scratch dish your whole family will get excited about. It's also a great side to take to a holiday meal, or to cozy up a potluck dinner. You need this in your life, friend!
Cheesy choices.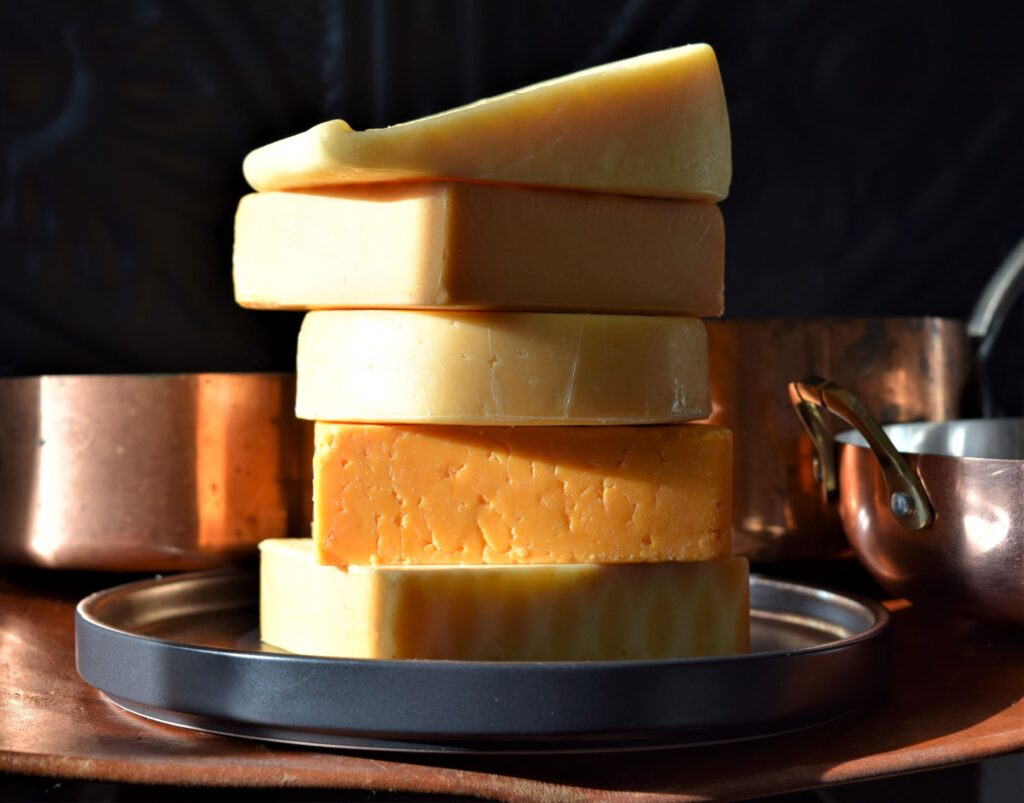 This is the fun part! In the recipe I suggest a mixture of smoked gouda for its creaminess, sharp cheddar for it's strong flavor, and smoked gruyere to add another smoky layer. This combo is perfectly balanced and intensely tasty! But really, the possibilities are endless and endlessly customizable! Love goat cheese? Toss some in! Have an abundance of swiss in your fridge? Grate it up and add it to the pot! Don't feel like you have to run to the store to make a great mac 'n cheese! I'm partial to smoked varieties for this recipe, but even if that's not your thing, dinner will turn out incredible because hello– it's mac 'n cheese!
To bake or not to bake?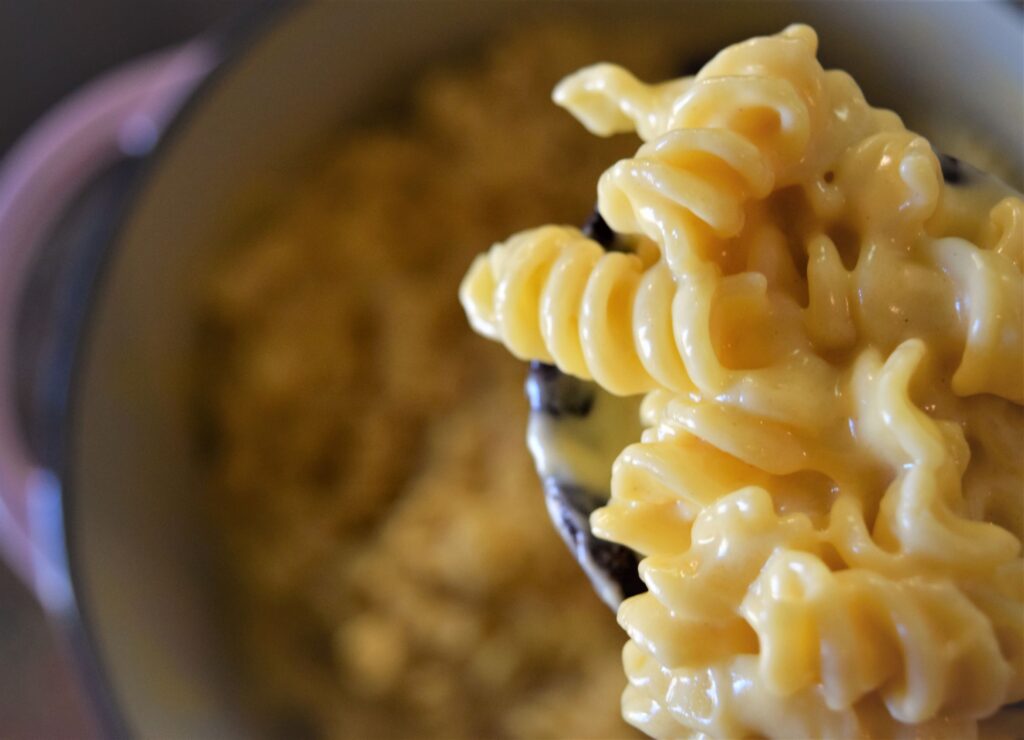 Baking your mac 'n cheese will make the top brown and bubbly, keep it hot longer, and slightly firm it up. Serving it straight from the stovetop gets dinner on the table faster and keeps the texture more loose and creamy. The choice to bake or not to bake is completely up to you! What is your texture preference? How much time do you have in the kitchen tonight? Try it unbaked this time and then next time bake it bubbly and see which style you love best! Either way, make this in a dutch oven to keep your options open.
Get in it!
Have a wonderful time cooking up some cozy for dinner tonight! You know what would be delicious with this Smoked Mac 'N Cheese? A knockout dessert like Apple Cider Donuts or Vanilla Chai Pear Bread! Yum! I might just show up at your house for dinner! 🙂 Enjoy, friends!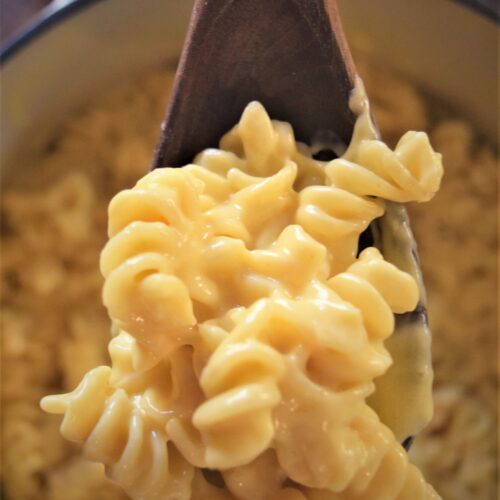 Smoked Mac' N Cheese
Creamy, rich, and smoky, this is the ultimate comfort food! A blend of smoked gouda, cheddar, and gruyere create an absolute party of savory flavor in this easy but oh-so-satisfying meal or side.
Ingredients
1 1/2

lb

Rotini, dry

2

oz

Sharp Cheddar, grated

8

oz

Smoked Gouda, grated, separated

2

oz

Smoked Gruyere, grated

8

oz

Velveeta, cubed

2

cups

Whole Milk or Half & Half

6

Tbsp

Butter, preferably salted Irish

6

Tbsp

All Purpose Flour

3

tsp

Sea Salt, plus more for pasta water

1

tsp

White Pepper

4

dashes

Dry Mustard Powder
Instructions
If baking your Mac 'N Cheese, preheat oven to 350 degrees.

Bring large pot of water to rolling boil. Salt water liberally. Pour dry pasta into boiling water and cook according to package instructions. Drain pasta in colander and set aside.

In same pot melt butter over medium heat. While it's melting, add flour and stir constantly until fully melted and combined. Add milk or half & half, stirring until it begins to thicken.

Add Velveeta and stir to melt. Once melted add grated sharp cheddar and smoked gruyere. Stir to melt. Add 4 ounces of smoked gouda. Stir to melt.

Season with salt, white pepper and dry mustard. Taste sauce for salt level and add more if you prefer.

At this point either combine pasta and sauce, sprinkle with reserved smoked gouda, and serve. Or for baked Mac 'N Cheese, mix half of cheese sauce with pasta in a greased dutch oven or casserole dish. Pour remaining sauce over top and sprinkle with reserved smoked gouda. Bake 20-30 minutes, until top browns slightly. Enjoy!