A Cozy Winter Reading List
Looking for some cozy reads to curl up with by the fire? The dark days of winter call for comforting books of home and nourishment, brightening gray evenings with fresh inspiration. These five books will do just that! From a cheese board extravaganza to Marian Parsons' (aka Miss Mustard Seed) latest work, you'll enjoy every word of this cozy winter reading list!
*This post does not contain affiliate links, nor is it a sponsored post. All opinions and enthusiasm are my own.

1: Hygge & West Home: Design for a Cozy Life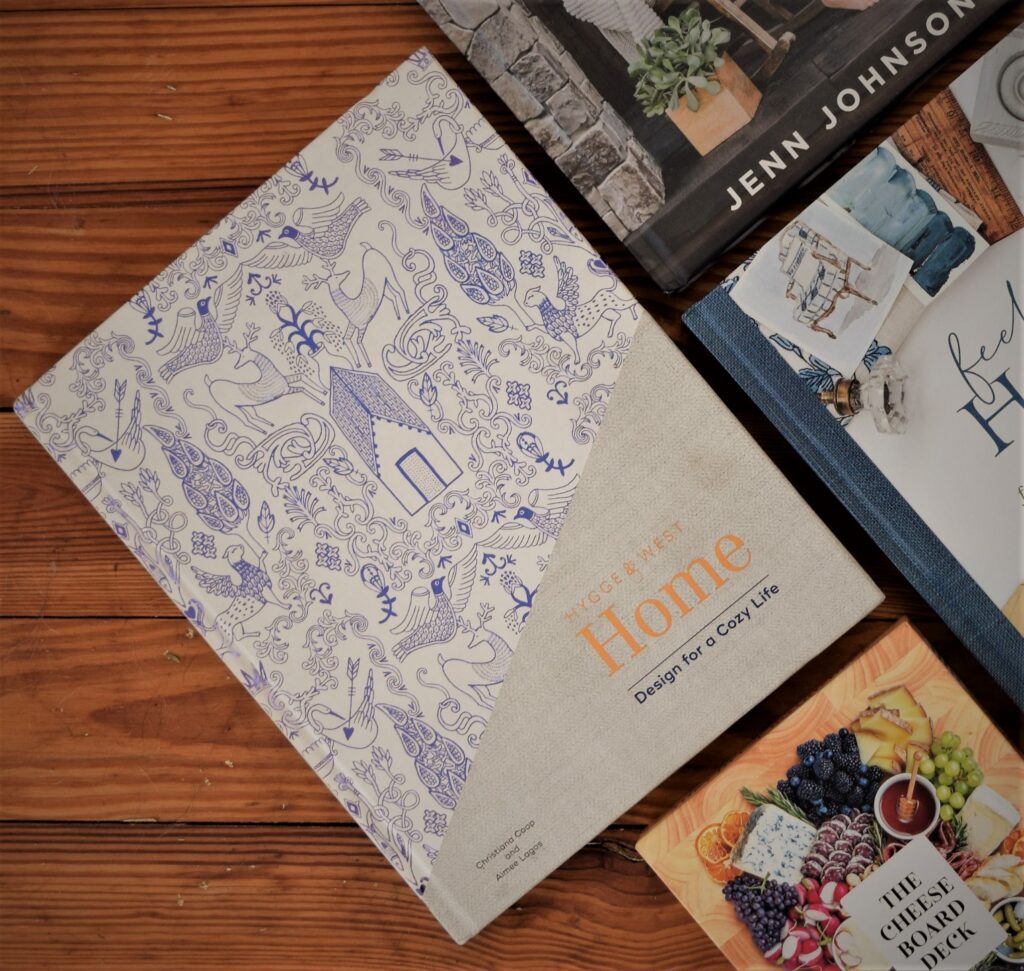 A beautiful book packed with photos of clean yet welcoming interiors. In this refreshing take on cozy you'll find plenty of calm neutrals punctuated with pops of pattern and quirk.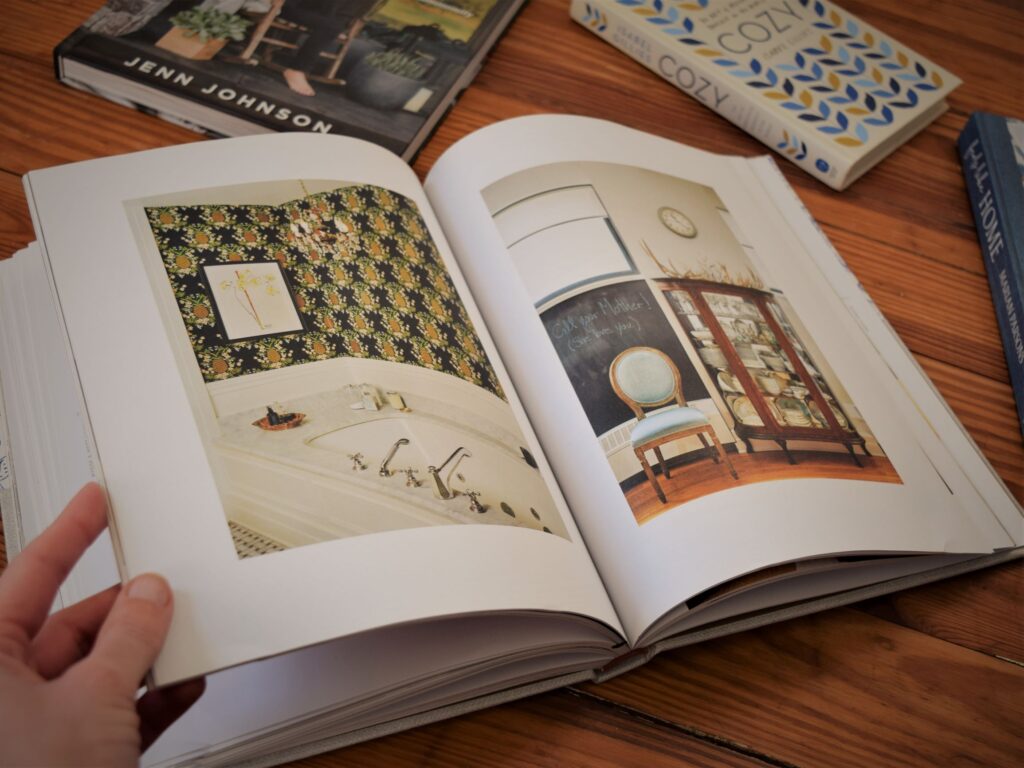 At first blush every artfully curated space might seem like design eye-candy, but upon reading through the stories of families who live in these homes you'll discover how intentional design is truly accessible for anyone. From apartments to log cabins, cozy is everywhere!
2: Feels Like Home by Marian Parsons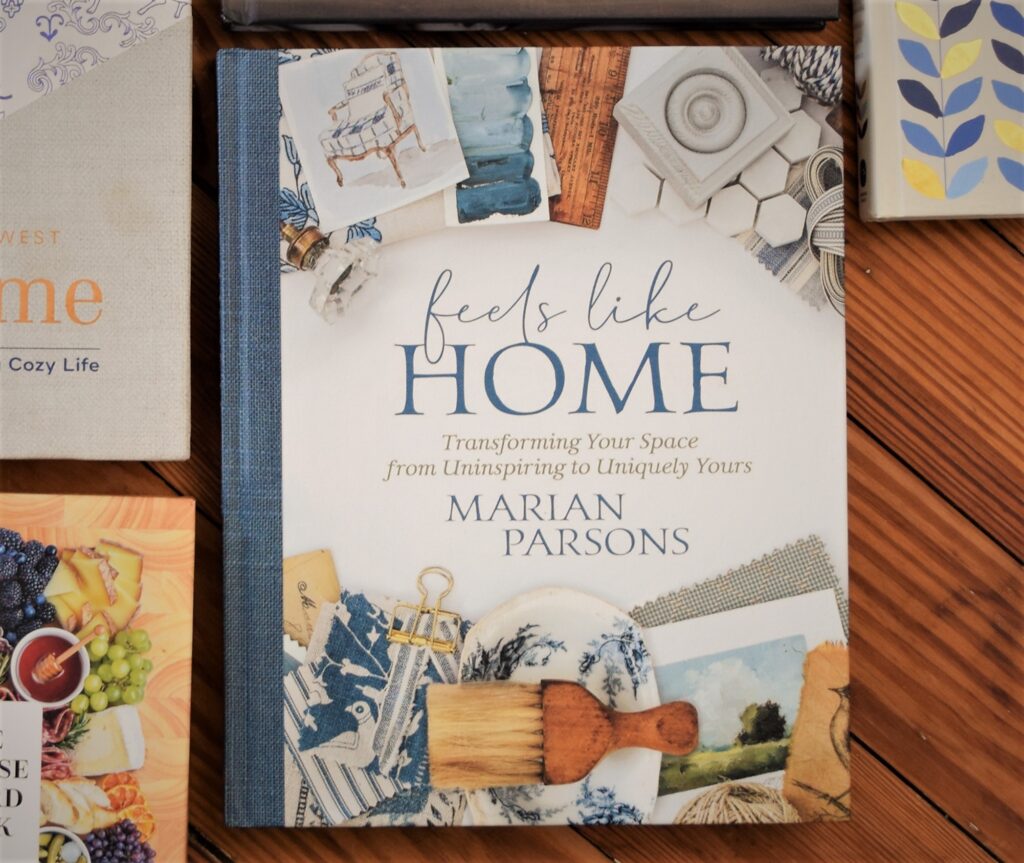 Moving through Marian's peaceful rooms feels like driving out of a traffic jam into the wide open spaces of green countryside. It's a sigh of relief among the high pressure interior design books that make you feel like your home isn't good enough, and never will be. Isn't it frustrating how "inspiring" media usually feels like it's just trying to make you jealous and discontent? You won't get that feeling here. In Feels Like Home you'll find a grounded perspective of what home should and can be, images of serene interiors, thorough project tutorials, and insightful questions to help you understand your personal needs for home. Craving permission to make your house feel exactly like your home? Here it is, friend!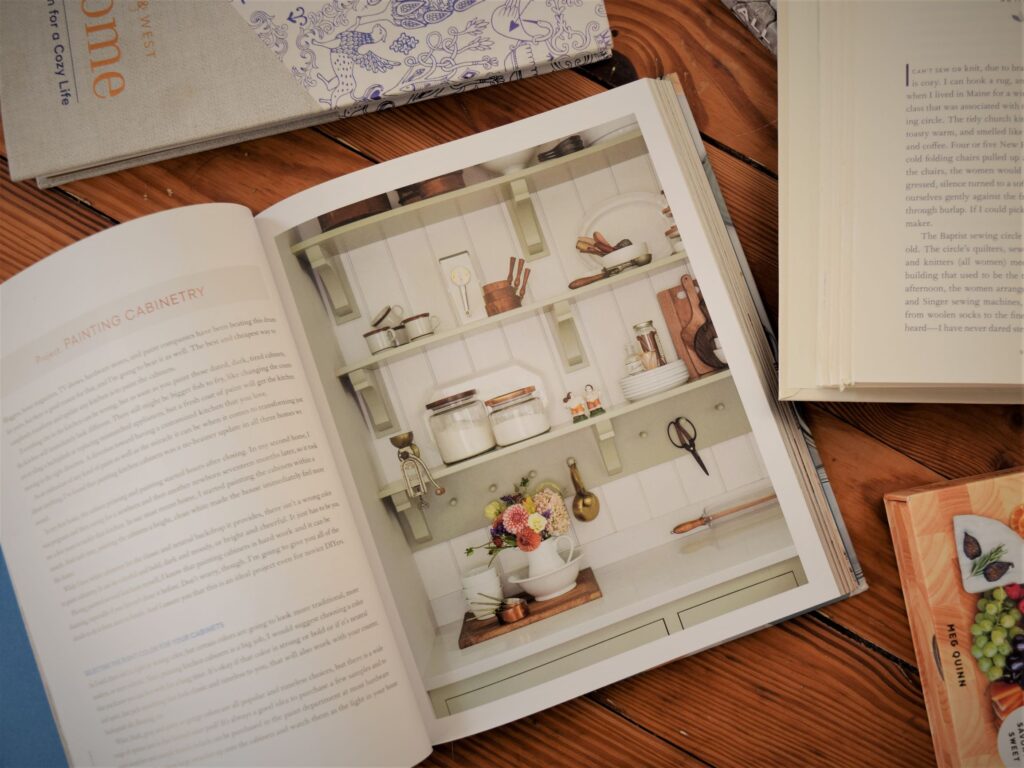 3: The Cheese Board Deck by Meg Quinn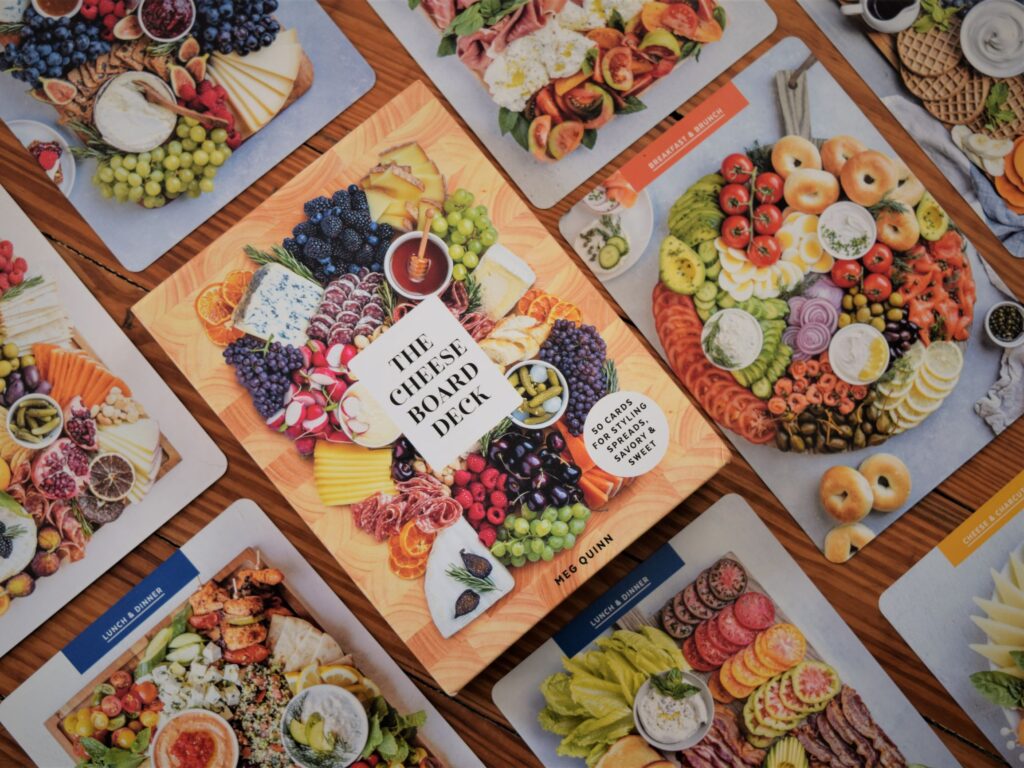 I love the adorable card format of The Cheese Board Deck! It's just as readable as a book, but also easy to stick on the fridge as a reminder, or take to the store as a grocery list! Cards are my new favorite! This deck really is the coolest, full of feast-y abundant board photos, precise instructions on how to recreate them, plus super-creative food styling tricks! (Meg Quinn is the daughter of a caterer, so the tips are very pro.) And it's not just about the cheese! From a croissant sandwich brunch board to a movie night snack board to a build-your-own fruit skewers spread, you'll find fantastic food ideas for every gathering. This deck is so fun that it also made my Slow Living Gift Guide! Check it out if you'd like to read more.)
4: All Things Lovely by Jenn Johnson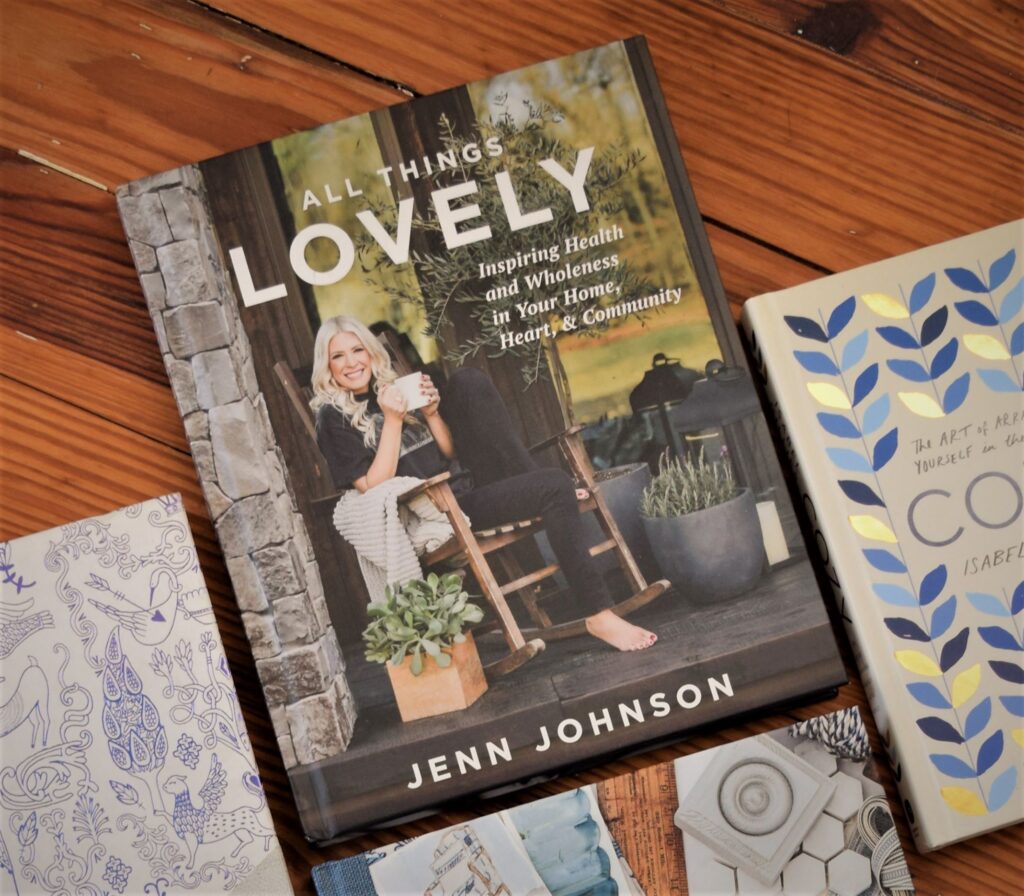 You may know Jenn as a powerhouse worship leader at Bethel Church, but this girl is also quite the organization and hospitality guru! Walking you through her California home, she teaches you how to get your house, your health, and your heart in order. It's a holistic approach to an intentional life. What impresses me most about working through this book is how fluidly the content swings from deep spiritual concepts to very practical hands-on tips. Where else do you learn life-changing organizing tricks while dealing with your literal and emotional "junk drawers"? If you need an honest, direct guide to help you simplify your life, Jenn is the girl. Go grab her book. 🙂

5: Cozy~ The Art of Arranging Yourself in the World by Isabel Gillies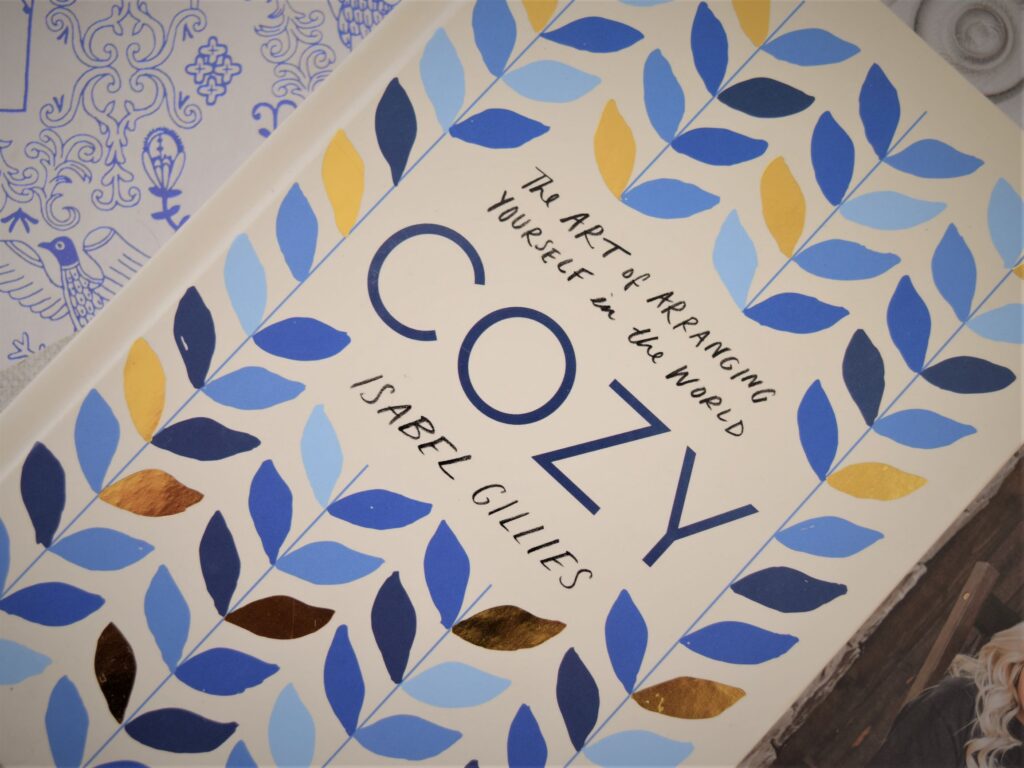 Based on the Danish concept we all know and love, hygge, this book builds on that comforting foundation and takes us further into creating cozy- no matter the circumstances. During challenging times it's a book of substance and nourishment. Or if you're treading greener pastures these days, you'll find Gillie's words enriching your well-being. Either way, real life means experiencing both extremes, and as each personal story shows, Isabel Gillies is a passionate observer of how the human heart navigates this duality. She pays attention. And she ponders. This attentiveness distills into a book that is as poignant as it is practical, exploring both the "why" and the "how" of cozy. Both warm and wise, it is a book to be savored!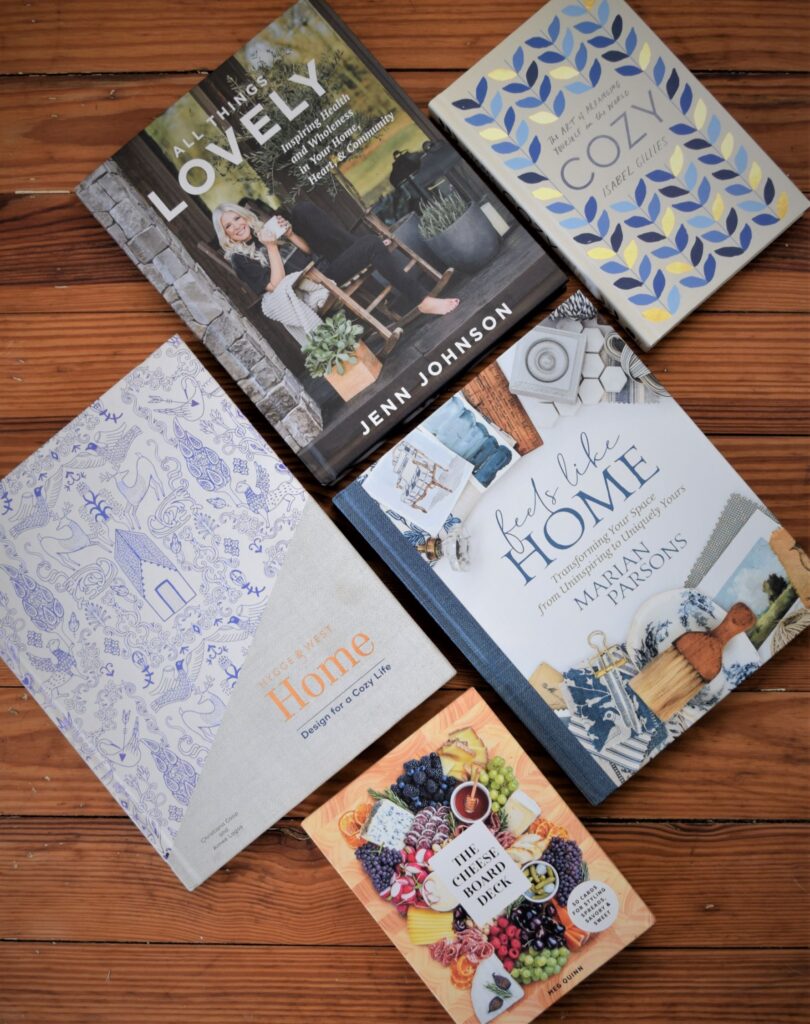 I'm lost in imagining you curled up on the couch with a stack of books at your feet and a cup of something hot in your hand. Mmmmm….isn't this the best part of winter? Enjoy every word, friend, and stay warm!

For more book ideas tap here! For cozy eats try my Smoked Mac 'n Cheese!
cozy winter reading list cozy winter reading list cozy winter reading list cozy winter reading list