The Ultimate Slow-Living Holiday Gift Guide
Are you ready to actually enjoy your gift shopping this year? I'm overjoyed to bring you this Ultimate Slow-Living Holiday Gift Guide because I think you're about to experience your best shopping season yet. Why? Because Christmastime should be about savoring, not stressing. Time with family, not in stores. We should have peace on earth, not a straining to get it done. This Slow-Living Holiday Gift Guide is a simple but inspiring step to making your Christmas a bit more merry. All the good stuff gathered into one place is about to give you a whole lot of time back in your holi-day!
Each gift idea that follows is also an opportunity to spread that peace on earth! All your special people deserve a moment to slow down and cozy up with a good book, make memories crafting with their kids, or laughing with their crew over a board game. You're giving them more than just a present when you pick something off this list, you're giving them intentional time doing what matters most. You'll find many hand-crafted gift ideas in the mix, adding soul to your shopping and unique items under the tree. There are so many talented artisans here that it's not a sacrifice to support small!
Friend, I am so excited for you! You're about to find the perfect, one-of-a-kind gift for everyone on your list! Grab a mug of Pumpkin White Hot Chocolate and let's make someone oh-so-merry!
Cozy Gifts for Quiet Moments
Sea-Inspired Bath Bombs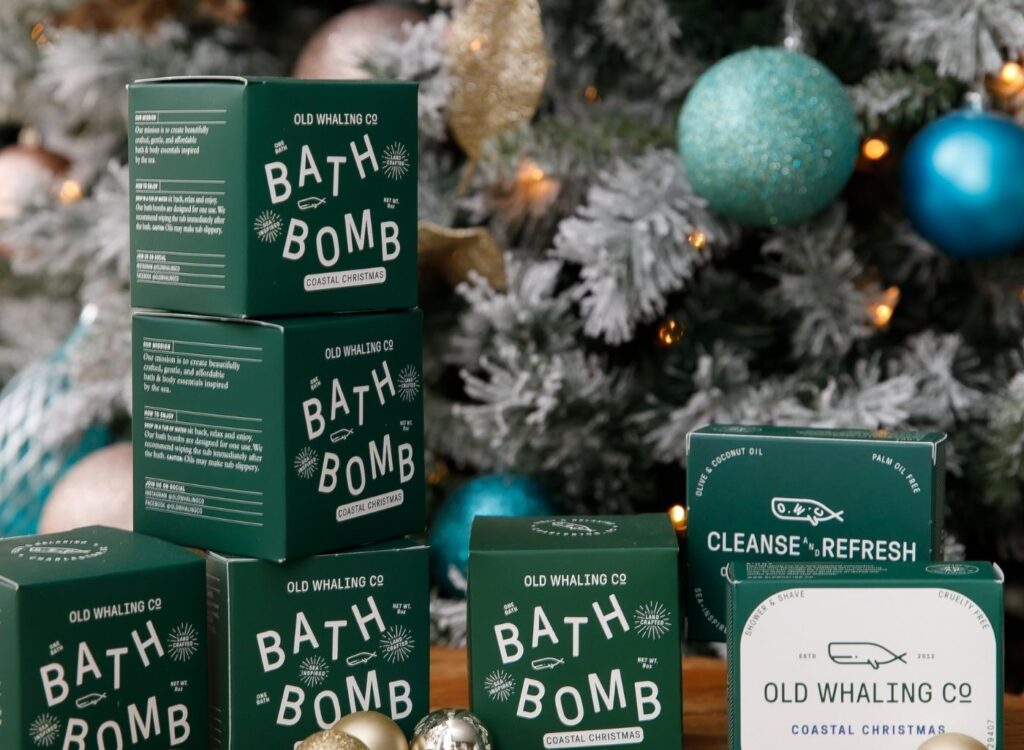 What's more calming than the sea? Grab some incredibly delicious-smelling bath bombs from Charleston-based Old Whaling Co. and spread a little peace on earth to your people. The scent Coastal Christmas is warm and festive, while Oceanswept is a refreshing, not-too-girly fragrance. Maybe grab a couple for yourself, too!
Phoenix Roasters Coffee Bundle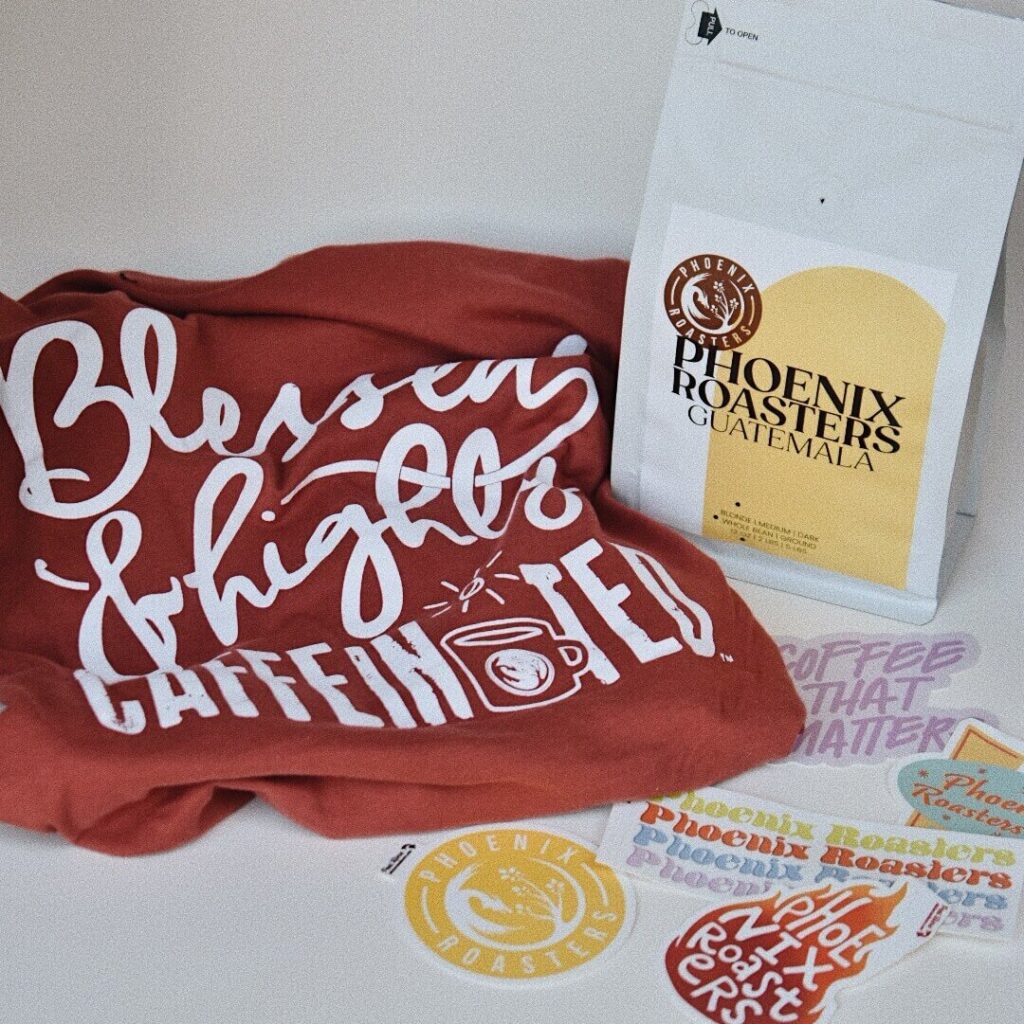 The cozy time of year requires delicious coffee for everyone on your list! This fun coffee-themed bundle includes a 12 oz. bag of incredible coffee, a tee-shirt of your choice, and a cute sticker pack! Give the gift of the perfect cup from Phoenix Roasters, the coffee company that makes a difference. By offering 300% more than fair trade wages, building relationships with growers, and investing in local and global community-strengthening initiatives, Phoenix Roasters aims to make coffee that matters. An amazing cup of coffee with amazing impact!
Monogramed Penny Tile Mug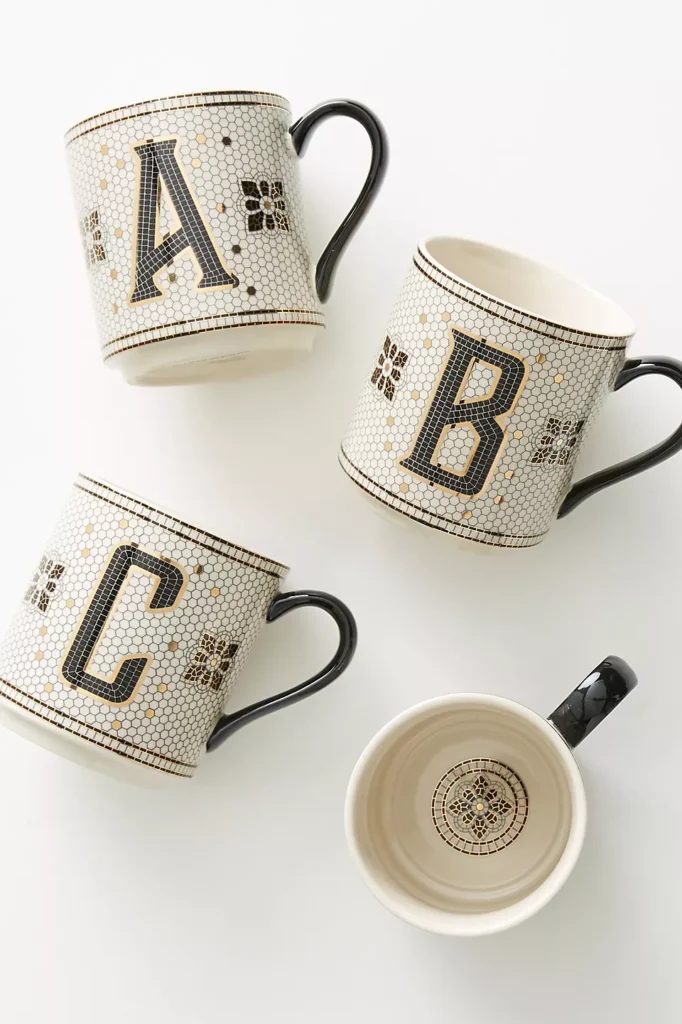 An amazing cup of coffee (or tea!) deserves a smashingly cute mug to hold it. This one from Anthropologie is high on design, with a nod to classic black & white penny tile, plus a touch of gold. Your recipient will feel a little fancy, guaranteed.
Handmade Botanical Candle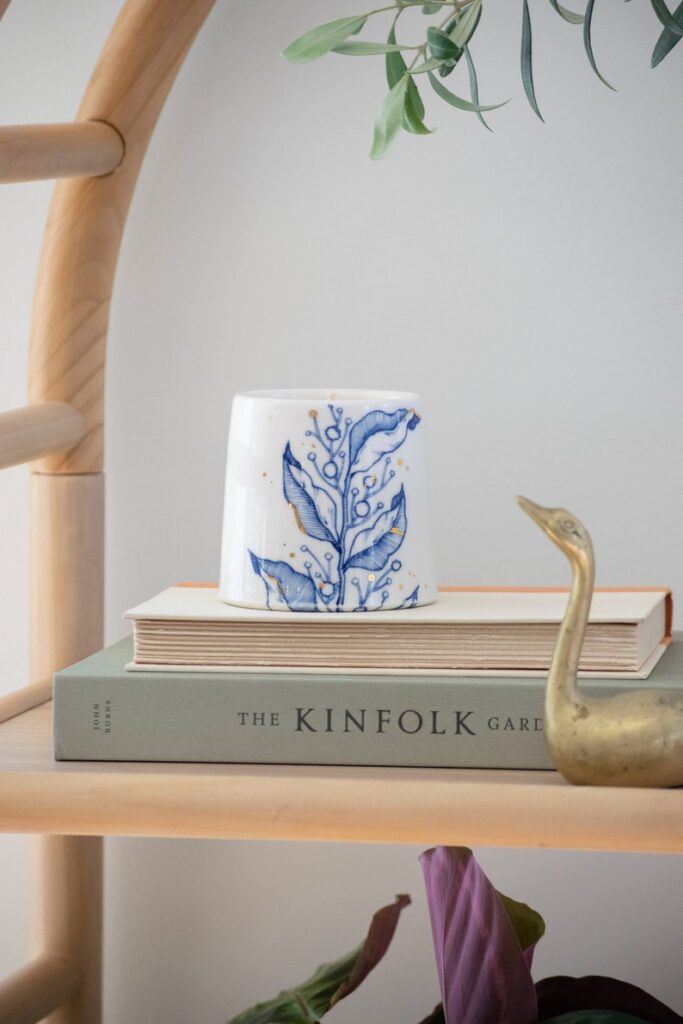 A beautiful, botanical, not-your-everyday candle made by Australian artisan, Trina Piercy. Hand thrown and hand painted, this is such a lovely way to light up someone's Christmas!
Linen Harem Pant Pajamas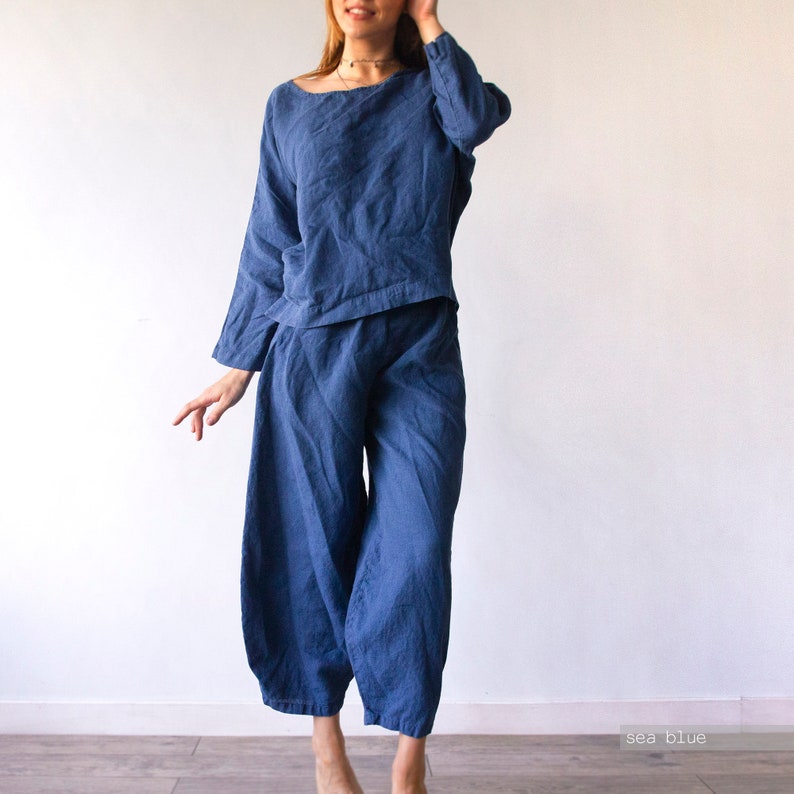 So. Very. Comfy. Breathable linen (because wintertime doesn't stop hot sleepers) is still soft and cozy and exactly what your sister or bestie will want to curl up in. The sweet shop owner is offering you 25% off these harem pant pajamas and her entire shop with coupon code "SALEFORYOU"! So generous!
Dark Floral Editions of Your Favorite Classics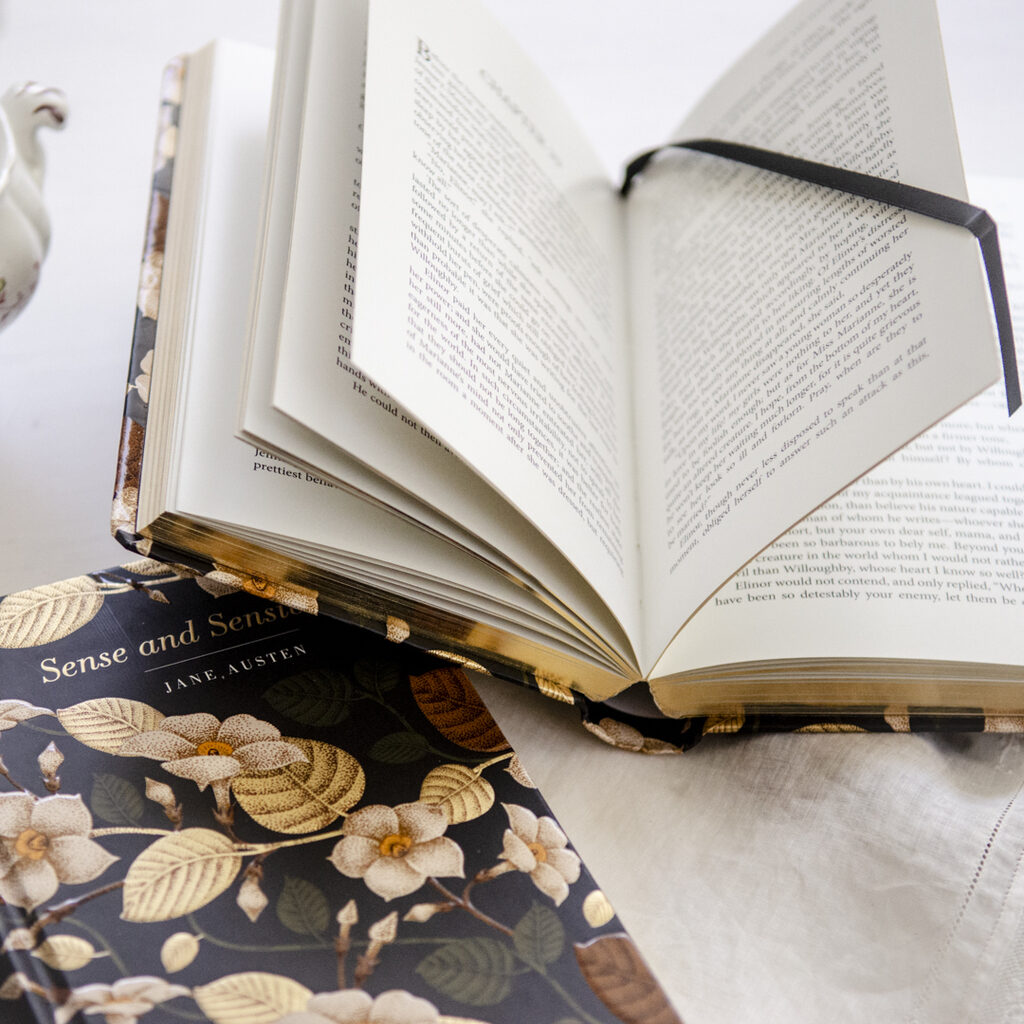 This dramatically dark floral edition of Sense & Sensibility (or another from Stampington's lineup) will look stunning on the bookcase or stacked on the nightstand waiting for a chilly winter read-in.
Irish Felted Wool Cowl Neck Poncho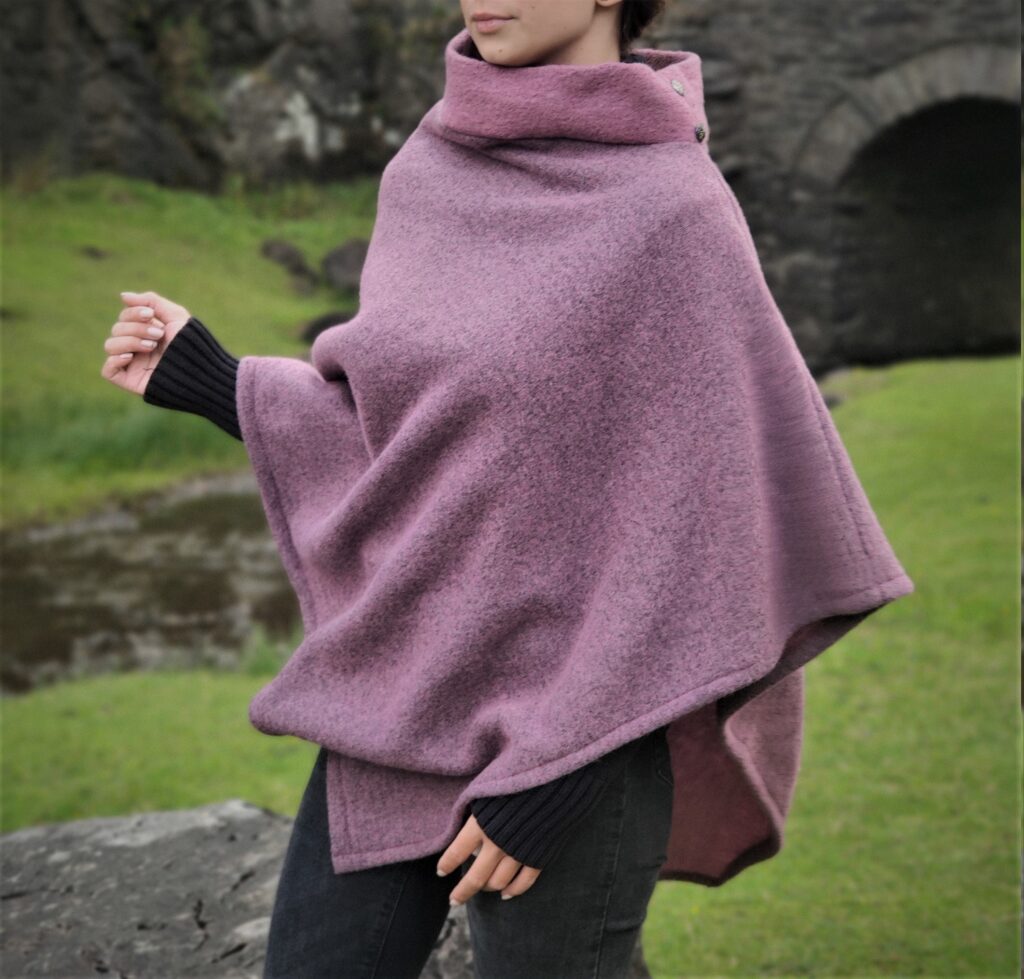 Help someone on your list stay warm and toasty with this gorgeous Cowl Neck 100% Wool Poncho from Ireland. It's all about that neck detail for me, and the lilac color is softly flattering for so many skin tones.
Cork Yoga Mat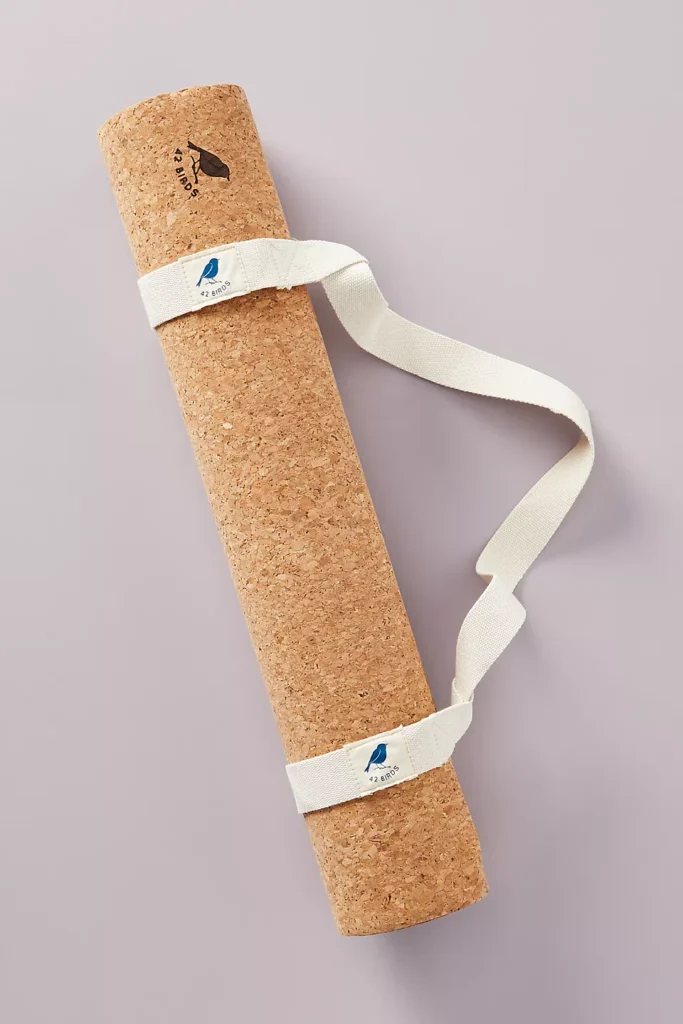 Any yogi, aspiring or advanced, will appreciate this unique, natural cork yoga mat!
Monogramed Throw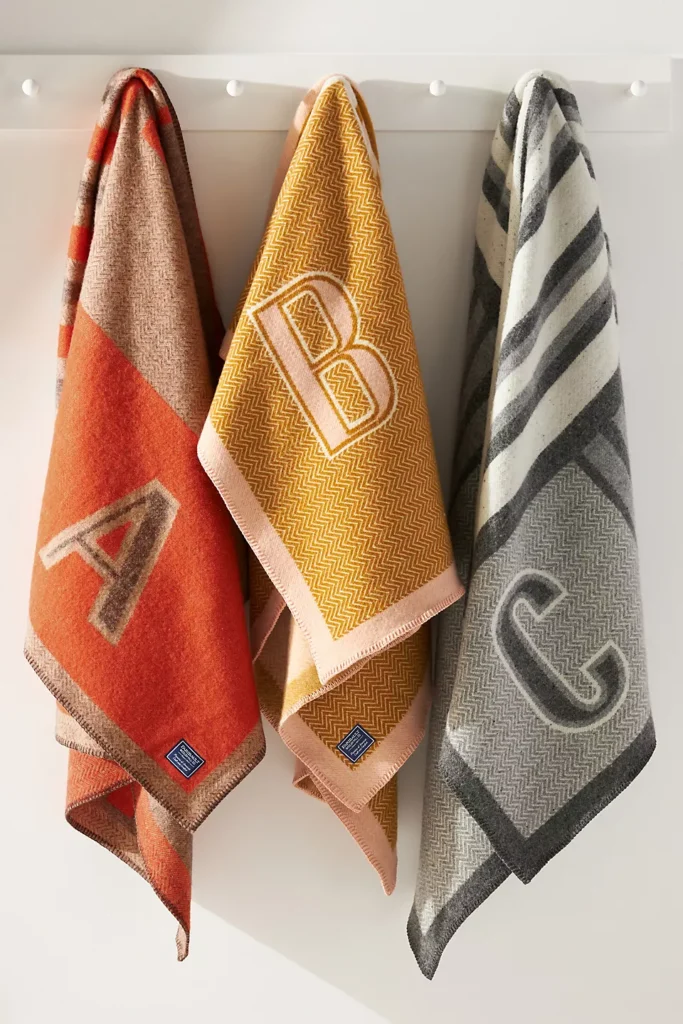 Coziness with clean lines! Yay! They'll be dying to curl up by the fire with this monogramed wool-blend throw by Anthropologie.
Beauty Goodness Truth Sweatshirt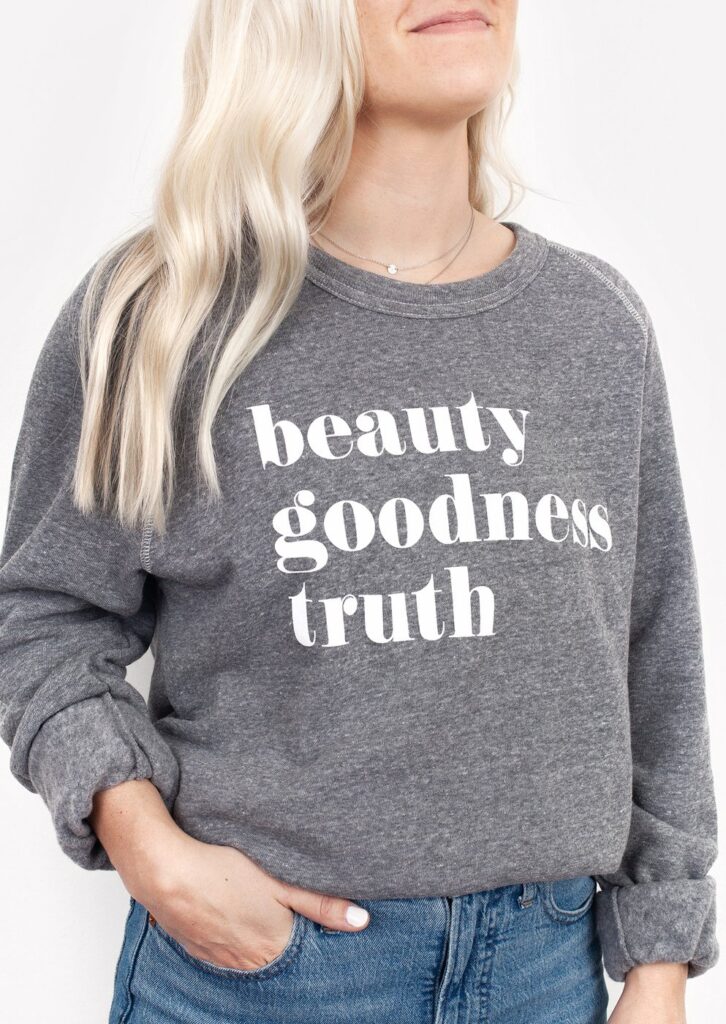 This gray sweatshirt from She Reads Truth screams cozy, but gently reminds everyone of what's important and real.
Oceane & Vanille Frangrances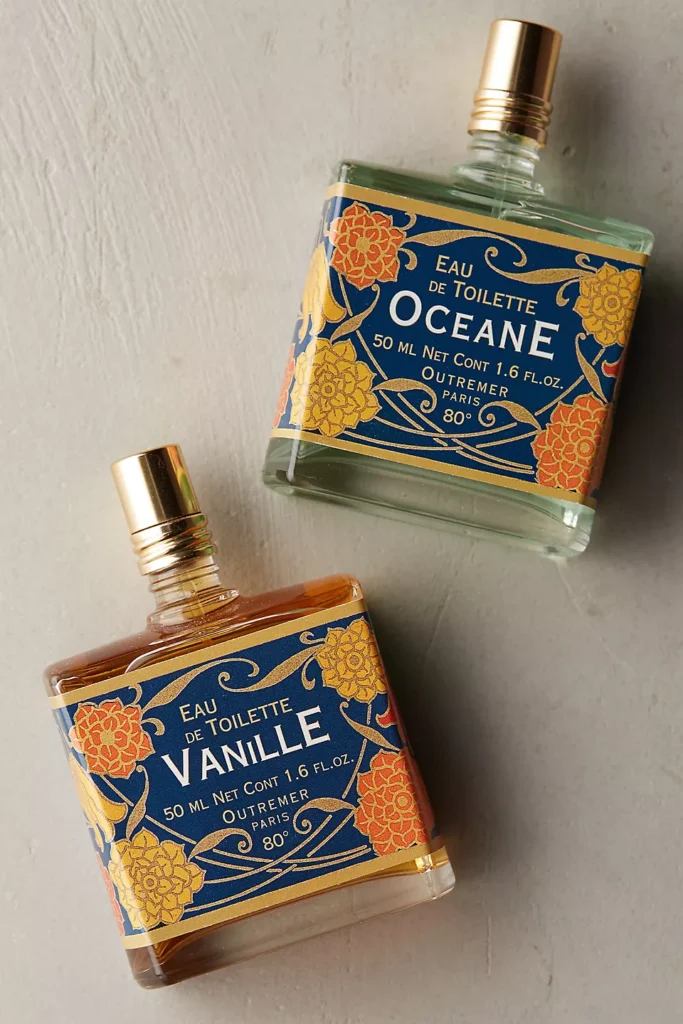 Lovely scents that look just as stunning as they smell, these French fragrances make a wonderful gift that will grace her dressing table.
Making Room Study Book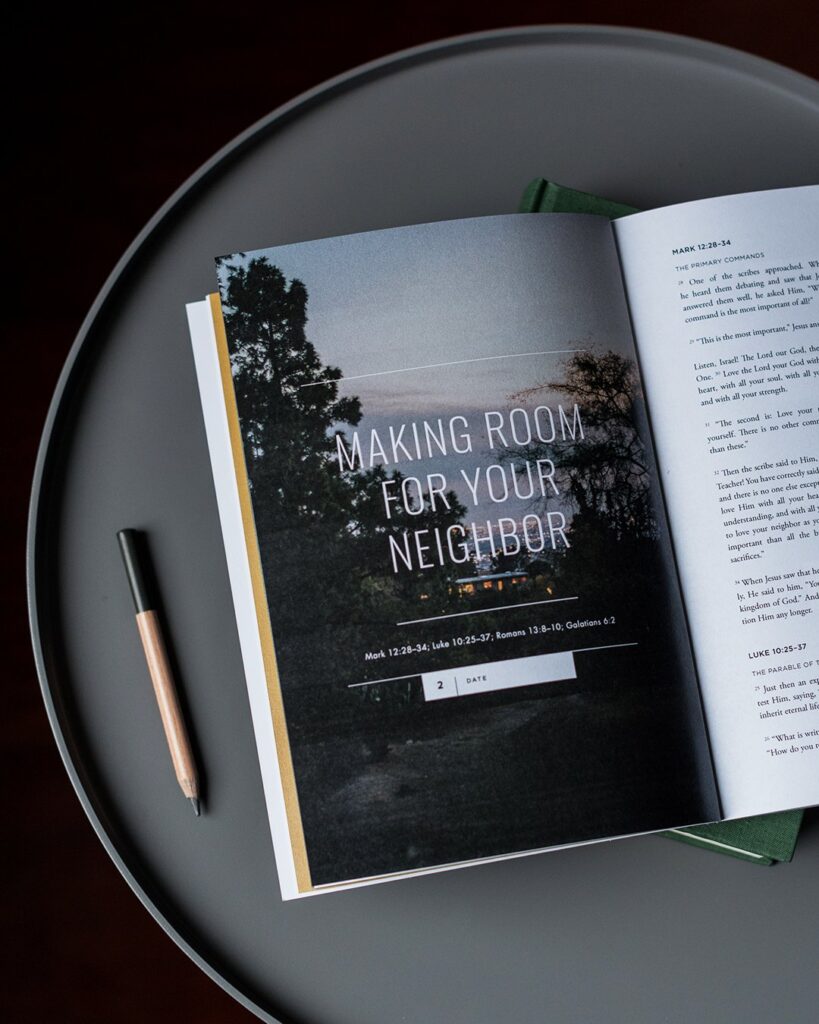 An intentional study book that searches out the foundation of true hospitality. Rich photography, scriptural wisdom, and meaningful prompts will deepen the life of anyone who receives Making Room this Christmas.
Handmade Linen Kimono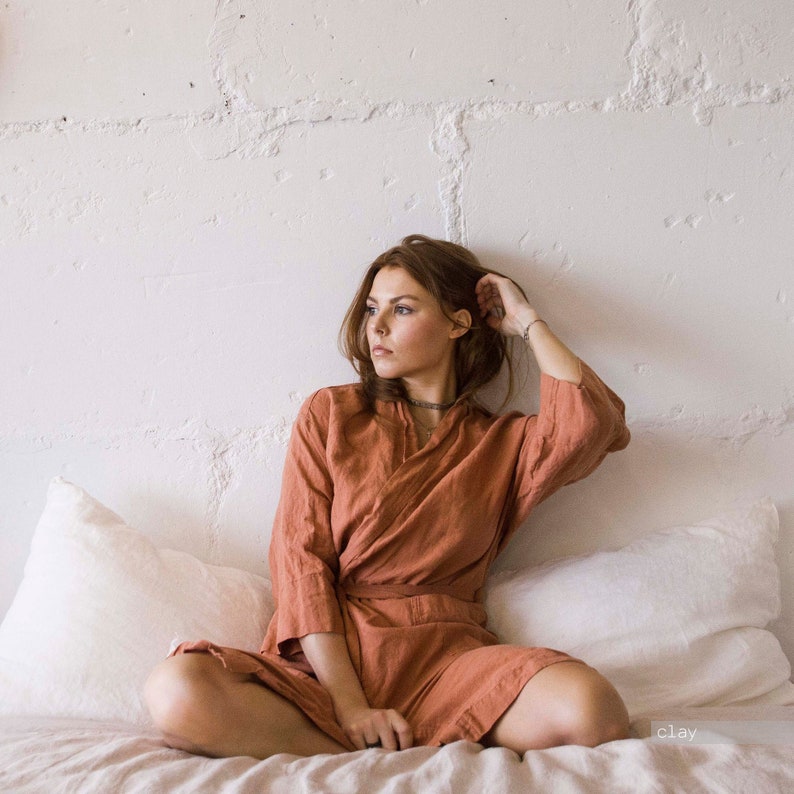 Elevate the conventional gift of a bathrobe to this handmade linen kimono! Isn't this "Clay" color sumptuous? Again, the coupon code for 25% off this robe and the entire shop is "SALEFORYOU".
How to be a Moonflower by Katie Daisy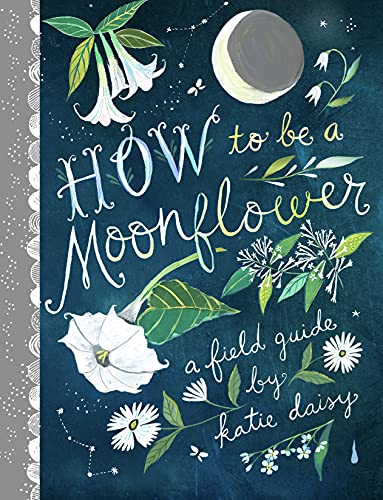 A beautifully illustrated book celebrating all the loveliness of nighttime. From stargazing to Luna moths, campfires to moonflowers, this book will have the night owl on your list completely smitten.
Analog Games & Puzzles for All Ages
Monopoly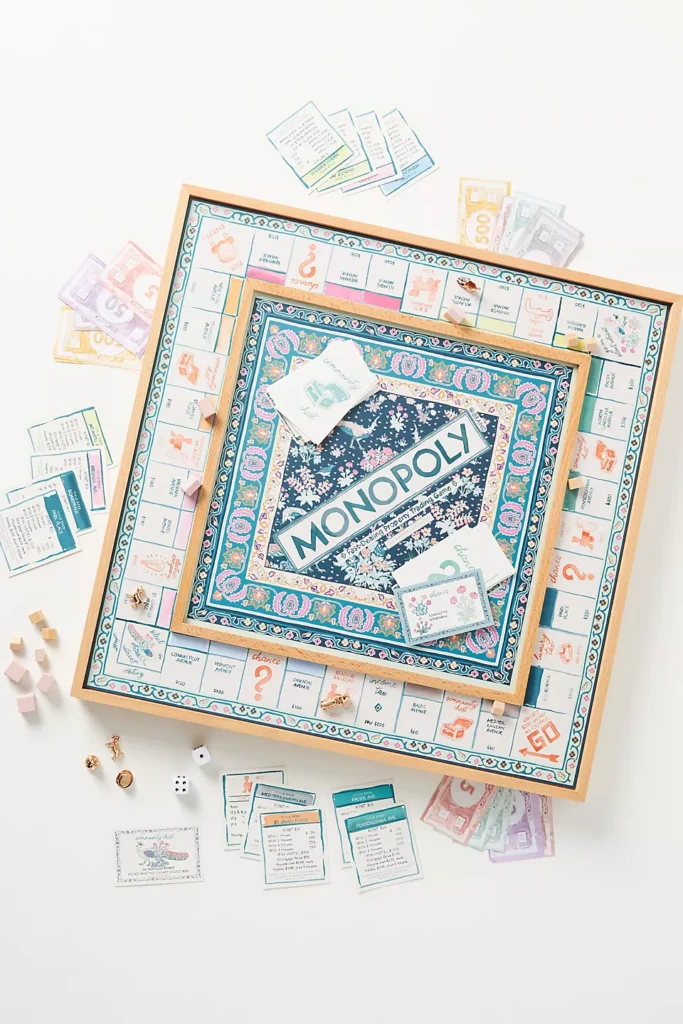 The classic family favorite goes bohemian in the Anthropologie Edition of Monopoly ! It's quite the looker, isn't it?
All the Doors Puzzle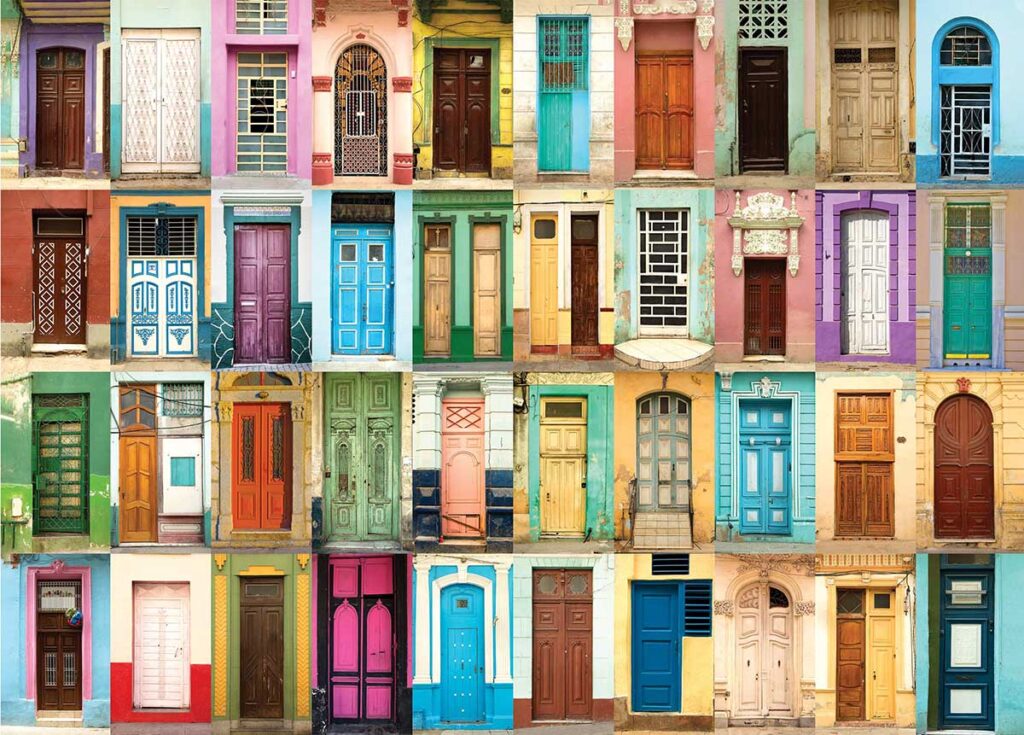 So much architectural detail in this 1000 piece puzzle!
Toadstool Bowling Set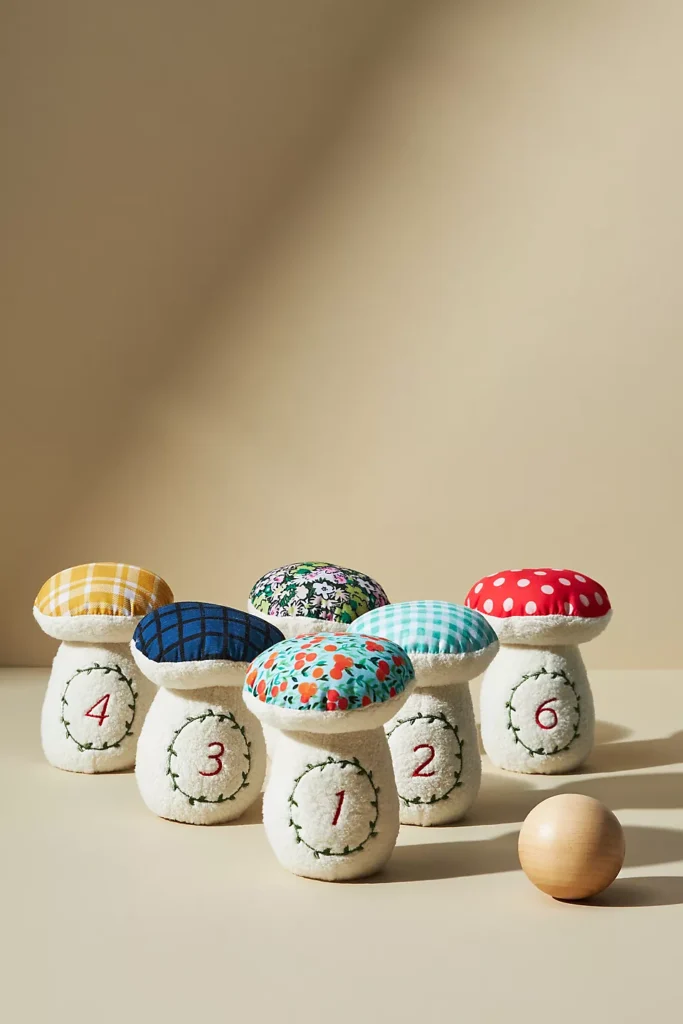 Everybody loves bowling, and now your little ones can enjoy a game too, with this felt Toadstool Bowling Set!
Rifle Paper Co. Holidays on Ice Puzzle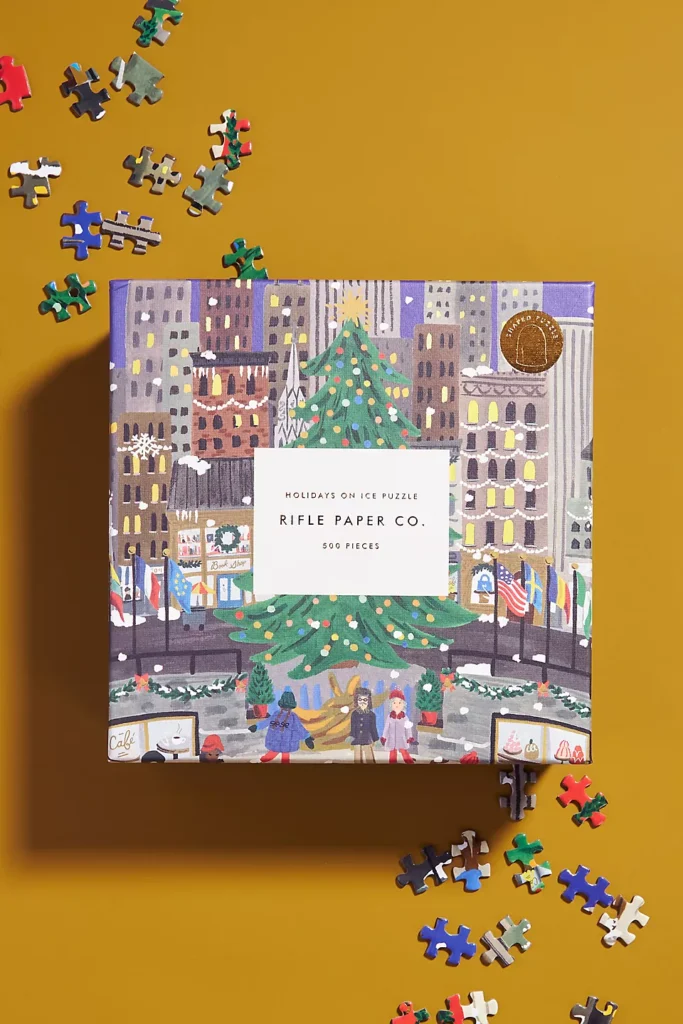 For the whimsical puzzle fan on your list, look no further than this 500 piece Holidays on Ice Puzzle from Rifle Paper Company!
Marble Dominoes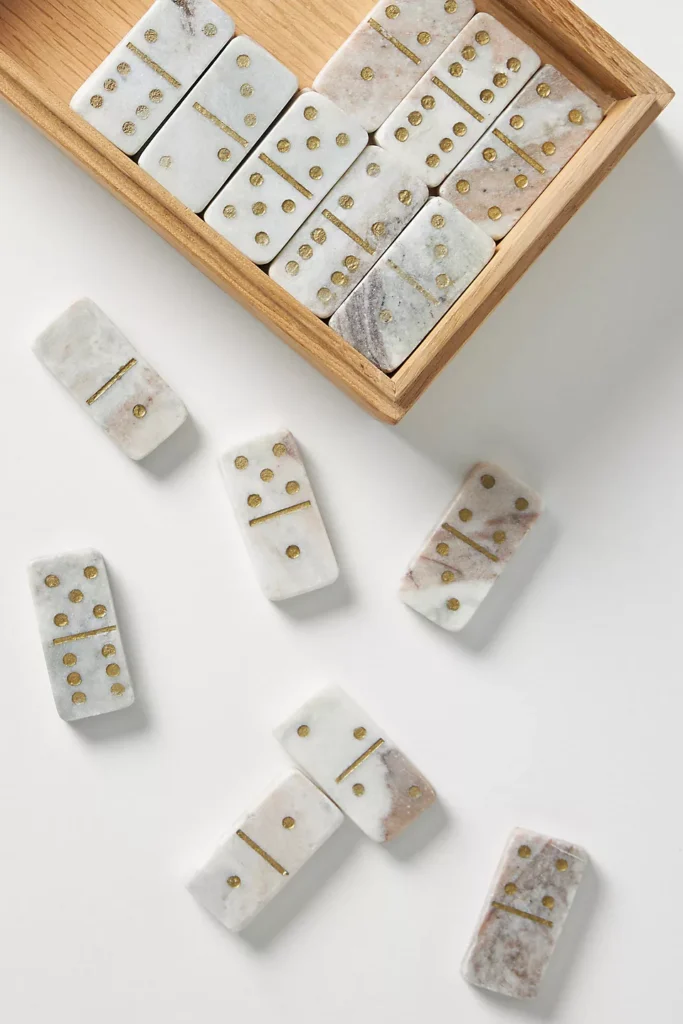 Elegant and luxurious, this is dominoes like you've never seen before! The Torrento Marble Dominoes Set is the perfect gift for a more sophisticated fun-lover.
Wild Ones Cornhole Set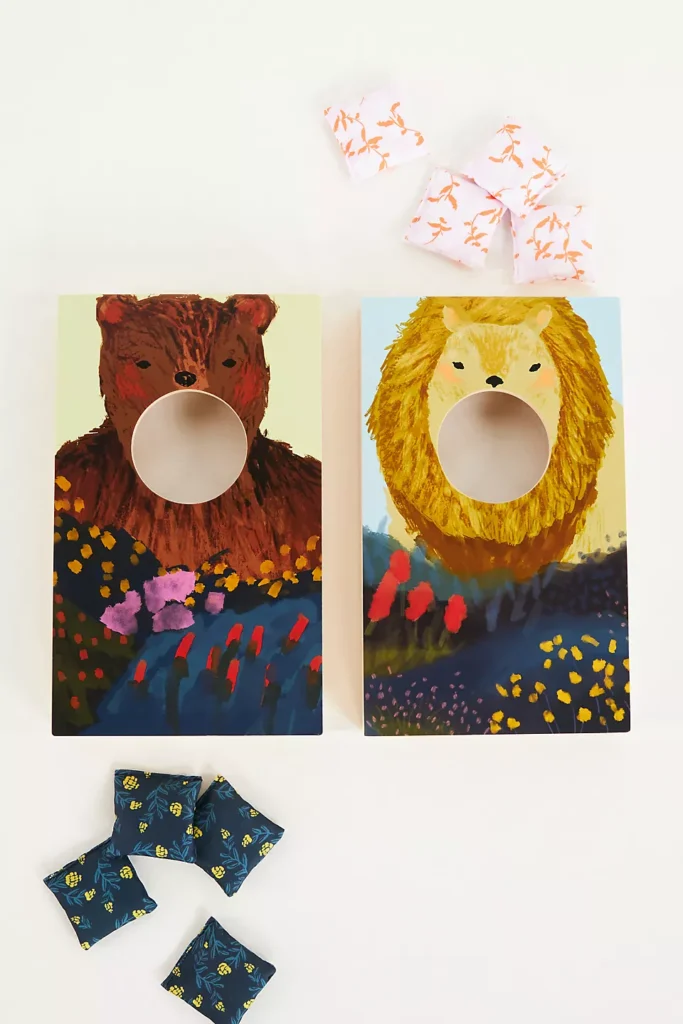 Your kids always wanting to play cornhole when the adults already have a game going? Then get them their own set! This one has a fanciful bear and lion on it, ensuring an enchanting game.
Vintage National Parks Puzzle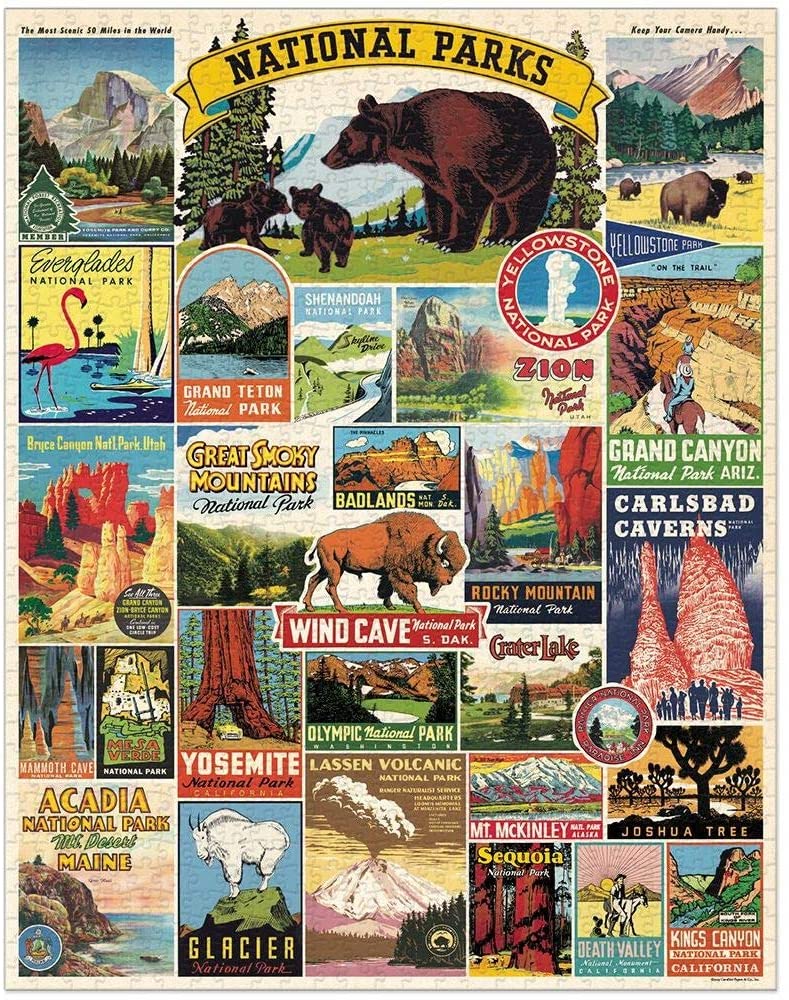 Enjoy the vintage art while exploring our incredible National Park system with this 1,000 piece puzzle.
Pendleton Roll-Up Chess & Checkers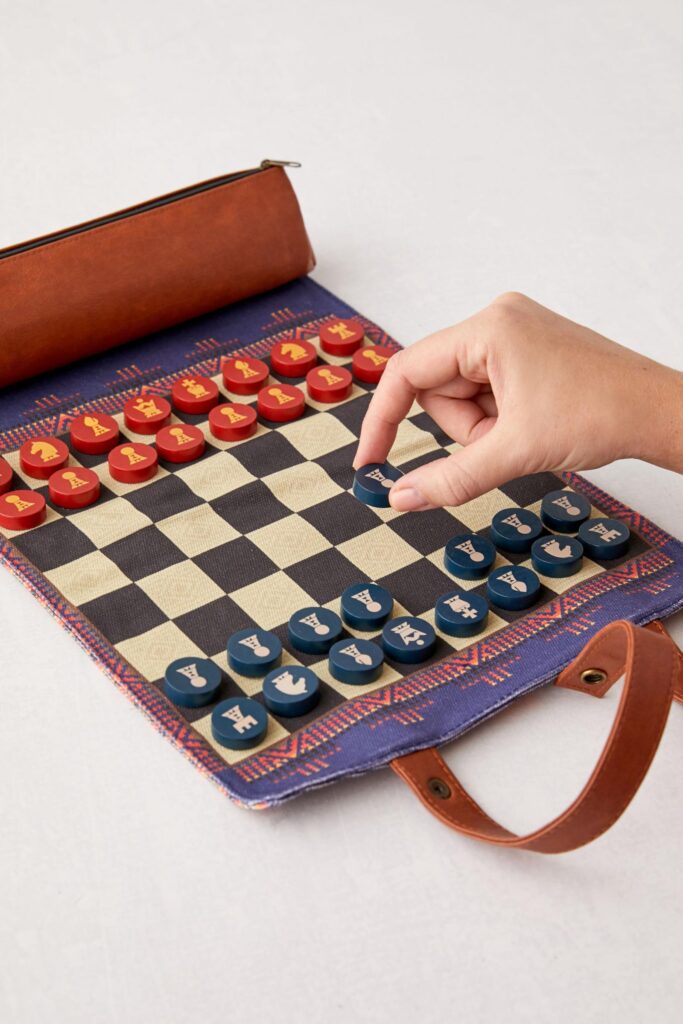 Easy to pack for traveling or camping, this Pendleton roll-up chess and checkers set takes game night on the road!
Art Deco Playing Cards
These cool art deco playing cards are a stylish stocking stuffer!
Ocean Life Puzzle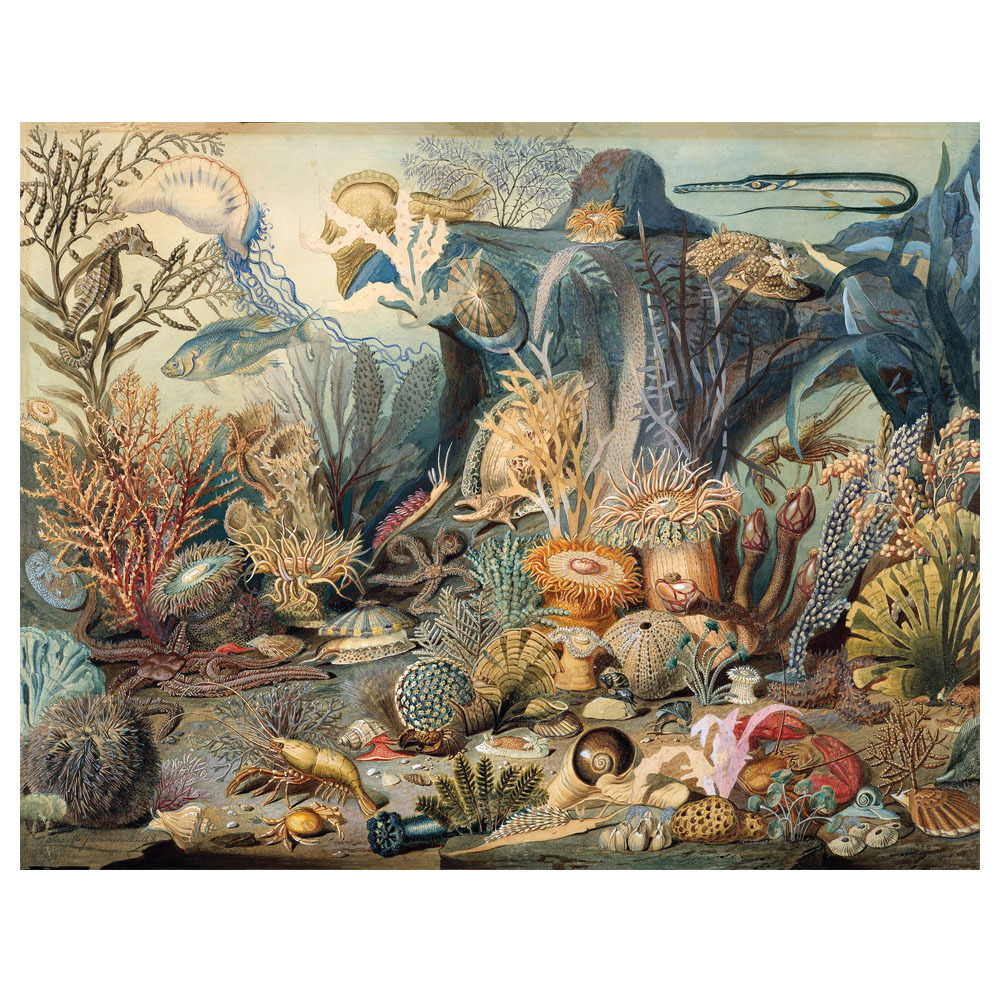 This ocean life puzzle is a feast for the eyes!
Creative Gifts for the Hands-On Enthusiast
Floral Unicorn Embroidery Kit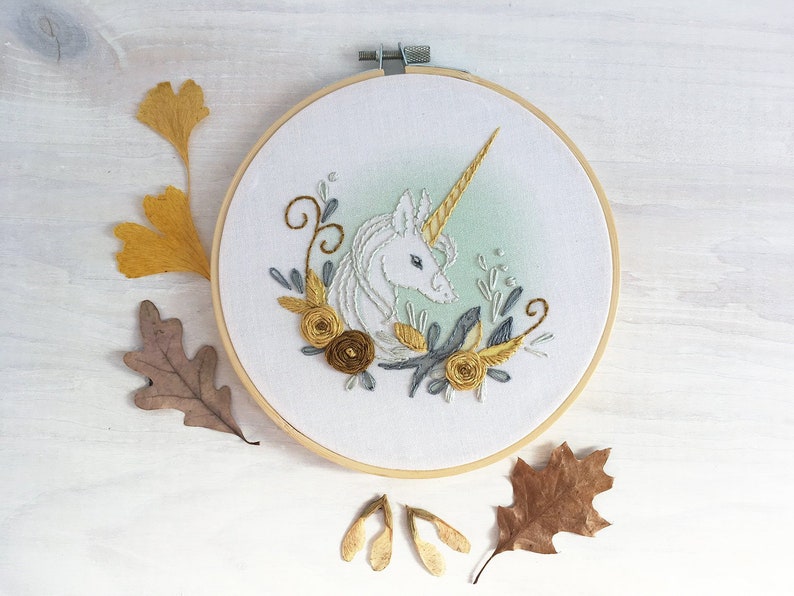 This kit includes all the supplies needed to create a modern embroidered floral unicorn. So fun!
Woodland Creatures Iron-On Embroidery Transfers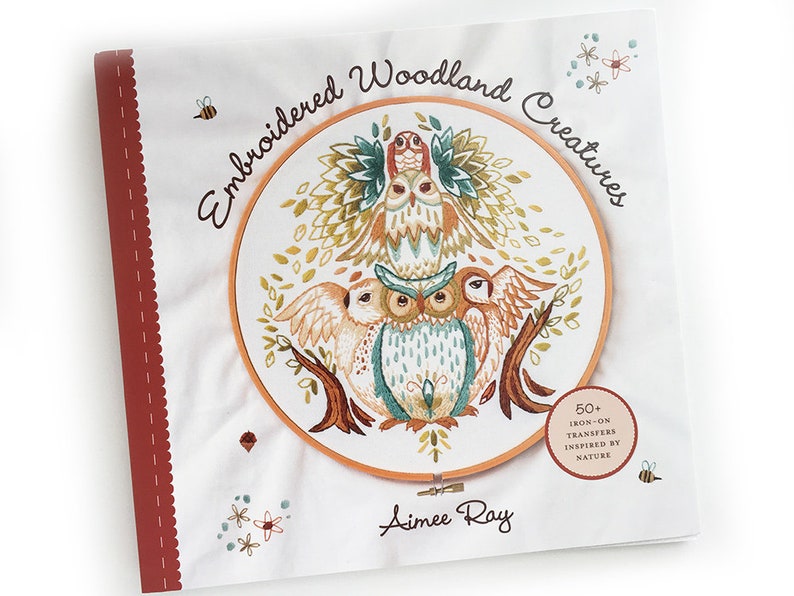 Such a cool idea to help an aspiring embroiderer get a leg up on the craft. This book is full of woodland creature transfers in Aimee Ray's signature fantasy-folk art style.
Handmade Watercolors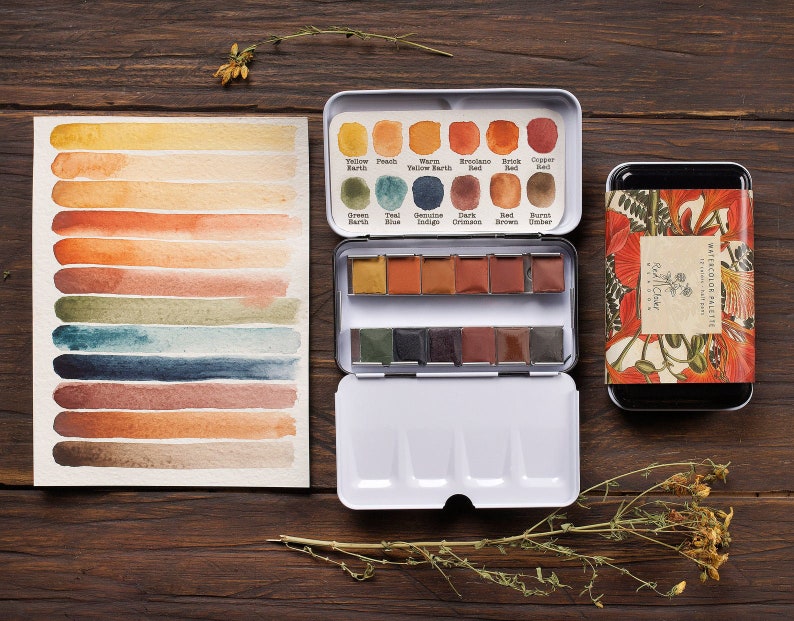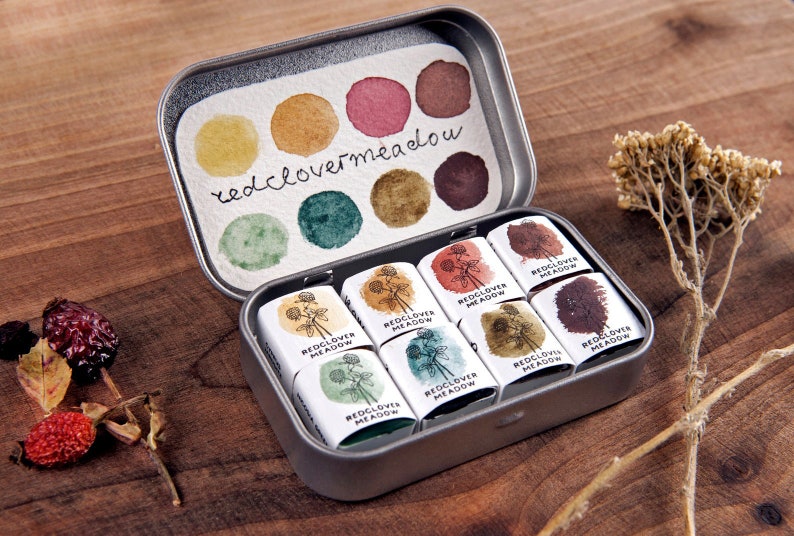 These are absolutely gorgeous, luxurious handmade watercolors. I love the 12 Color Palette (top) and the 8 Color Mineral Palette (bottom). You can also find mini-palettes and individual paints at the glorious Red Clover Meadow shop.
Porcelain Paint Palettes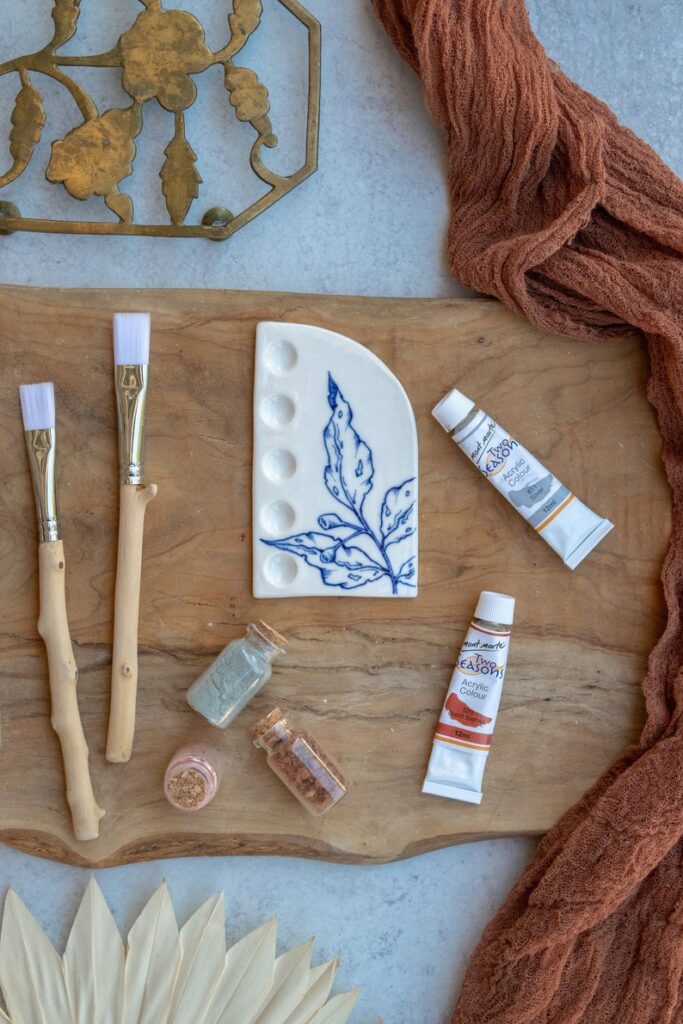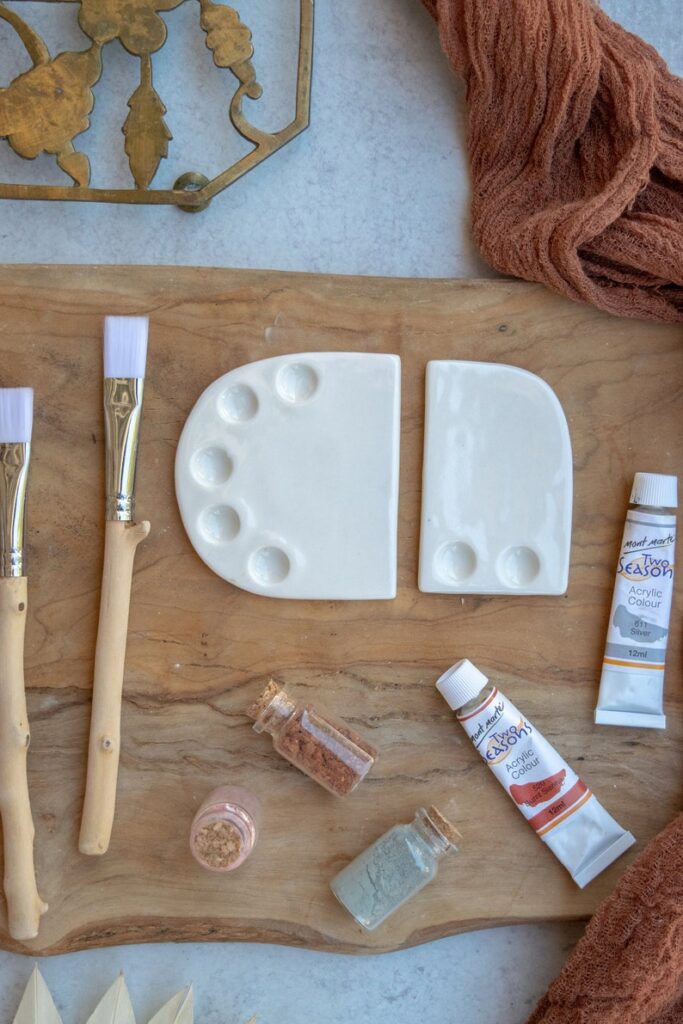 The stunning work of Australian artisan Trina Piercy will inspire the maker on your list to paint masterpieces. Literally anything from her shop, Meraki, would make a treasured gift! Shown here are her Botanical Paint Palette and her Small Watercolor Palette Set.
Porcelain Brush Rest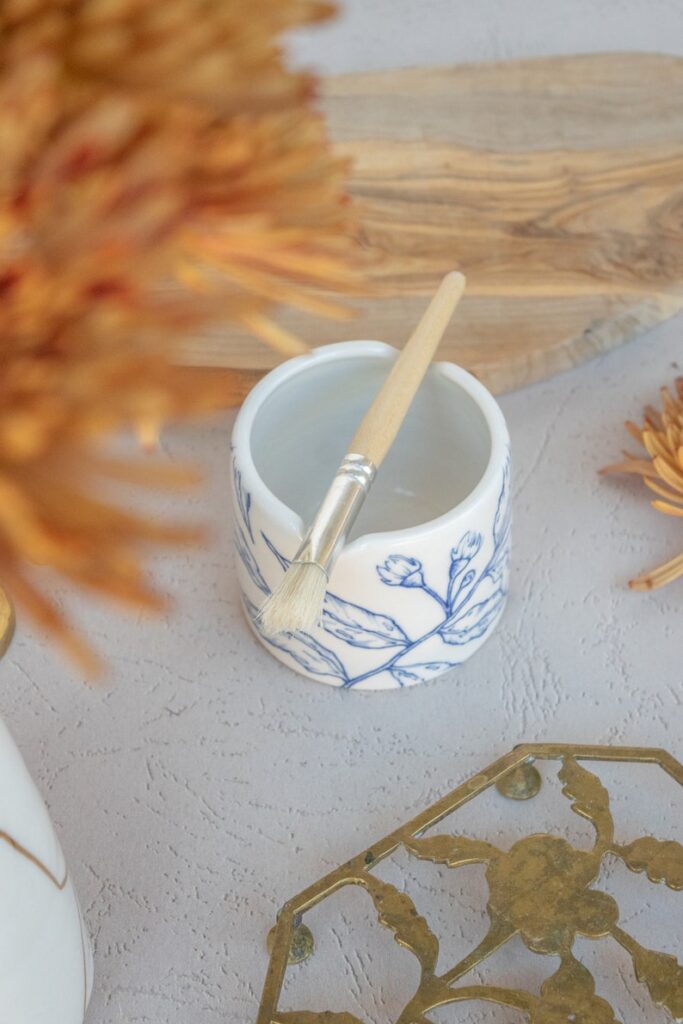 Complete your artist's kit with a handmade porcelain brush rest that also holds water for watercolor painting!
Linen Apron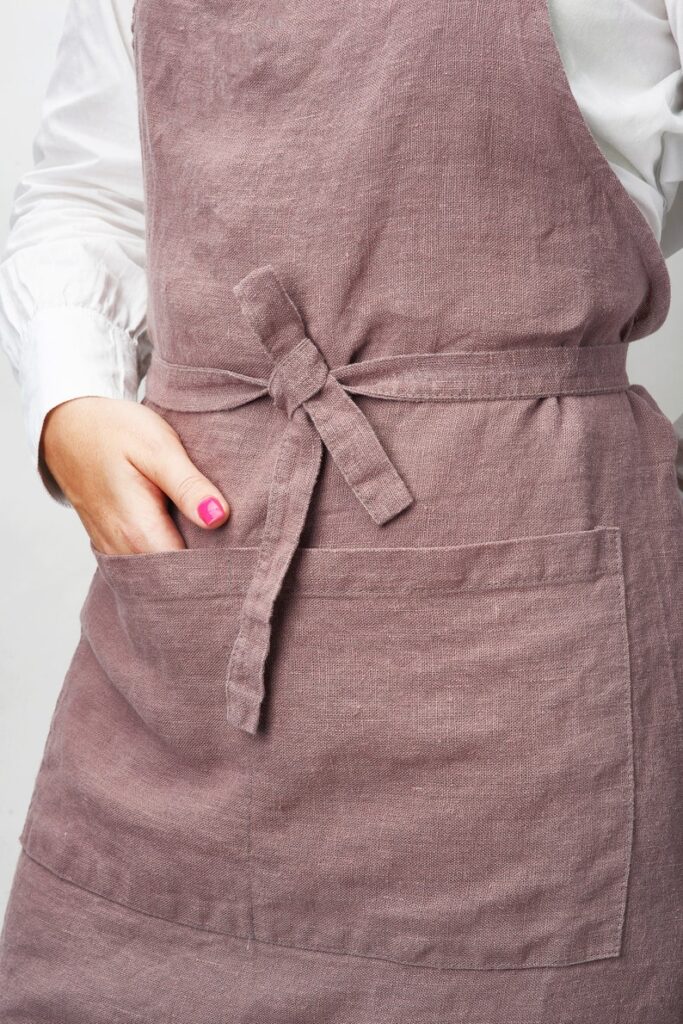 Keep the creativity off their clothes with this linen apron by Linenq. A range of organic color choices, and the natural texture of real linen will inspire anyone who receives this timeless, practical gift from you. Also great for gardeners and home chefs!
Hardcover Journal Bookbinding Kit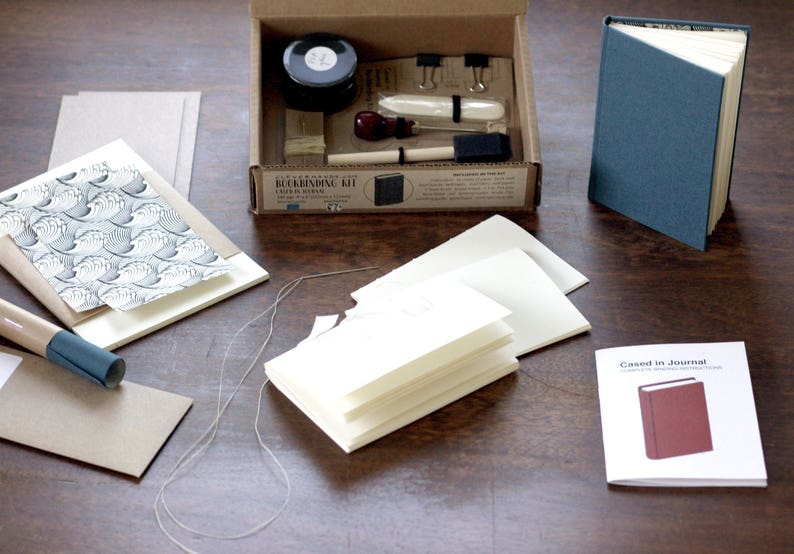 Any journaler or creative type will love learning the time-honored skill of bookbinding! This kit by Clever Hands includes everything they'll need to make their own cased-in journal. Make sure to look through the endpaper choices, they're absolutely gorgeous!
Pickle Making Kit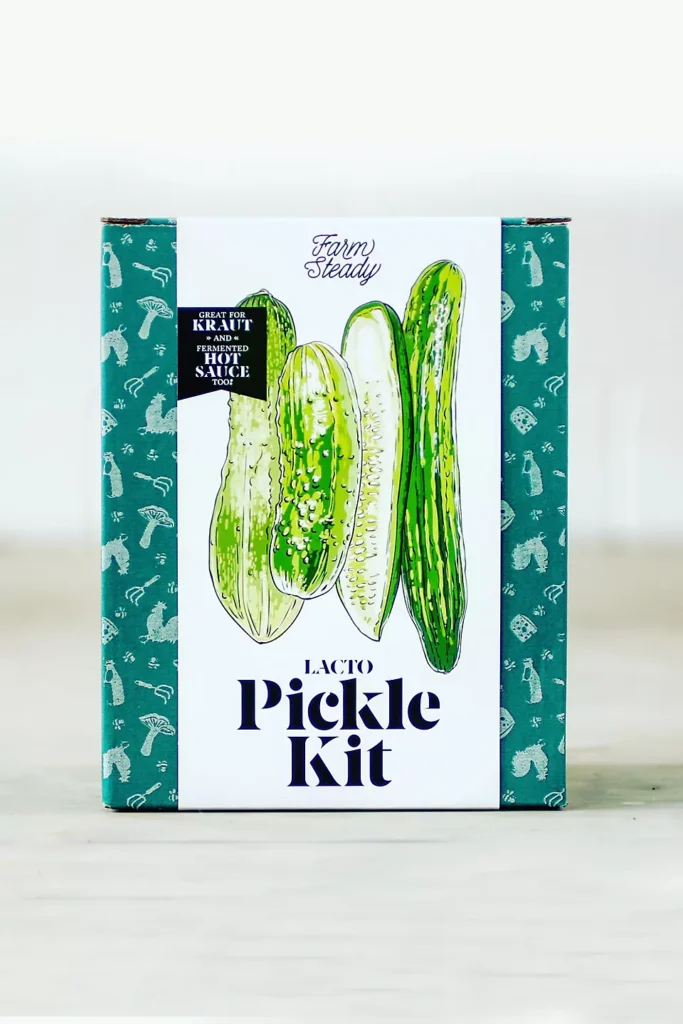 Got any pickle fans on your list? With this Lacto Pickle Making Kit from Farm Steady, they'll to learn how to make their own fresh, delicious pickles at home!
Beeswax Candle-Making Kit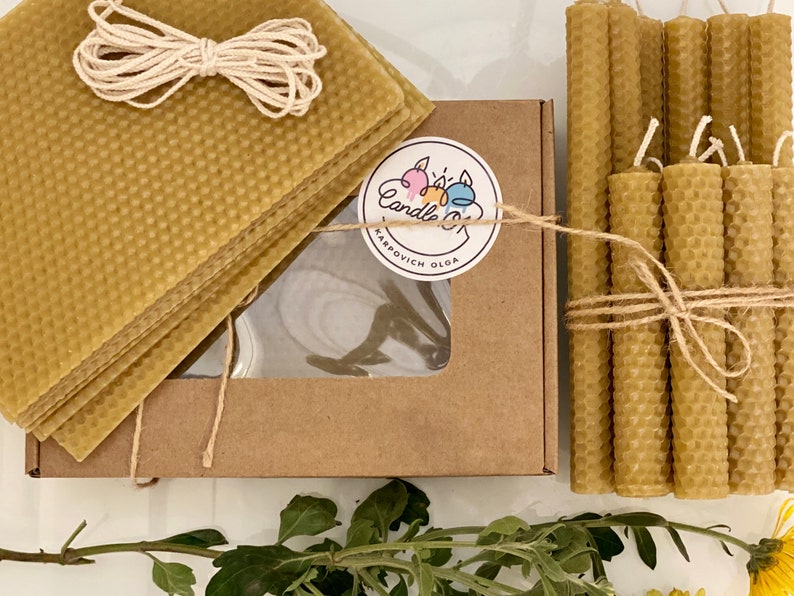 Isn't the natural gold color of beeswax just beautiful? Give someone the gift of light this season with Candle OK's beautiful Organic Beeswax Candle-Making Kit. They're simple to make and provide hours of naturally scented glow. Who wouldn't love this?
Peppermint Bath Salt Vials Kit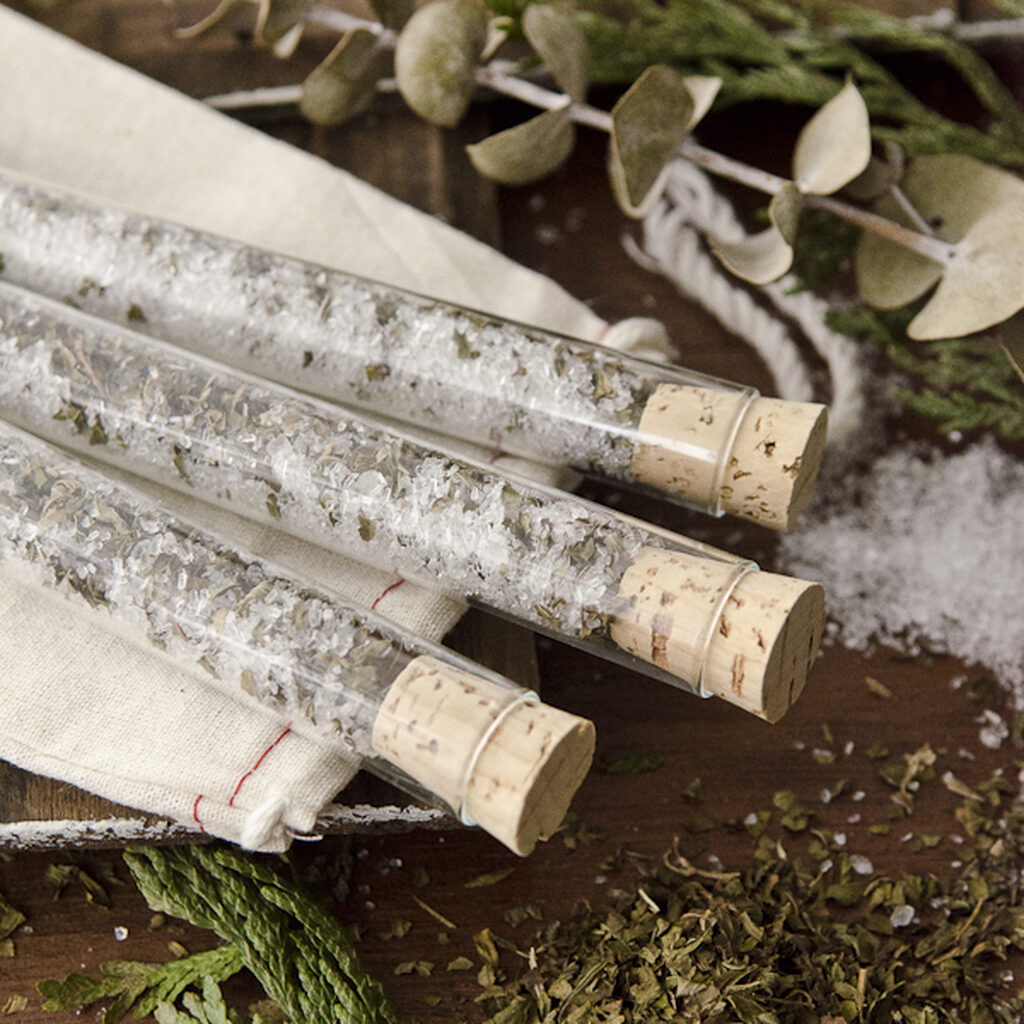 These Peppermint Bath Salt Vials are fun to make, fun to give, and fun to use! The salts are lovely to look at in the little glass vials, and that's the kind of special touch that makes "handmade" an upgrade!
Modern Photo Books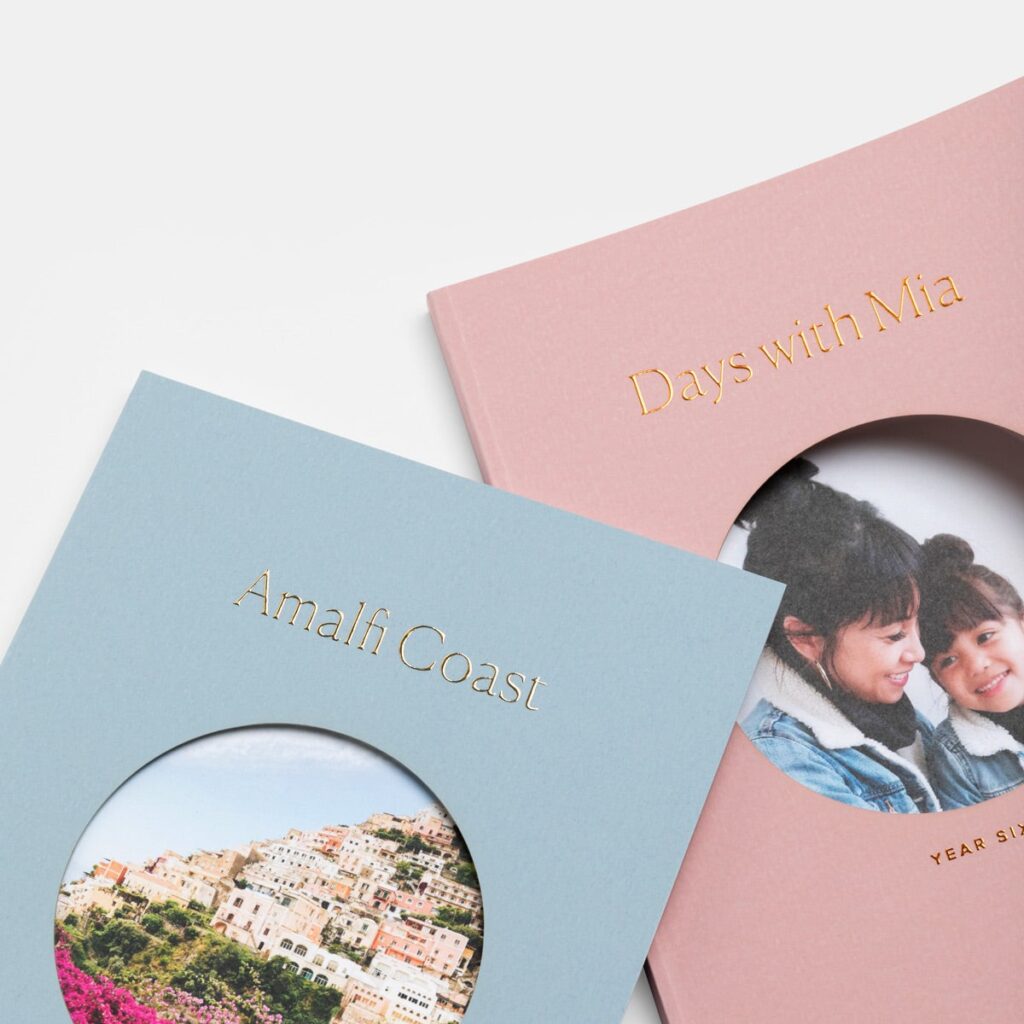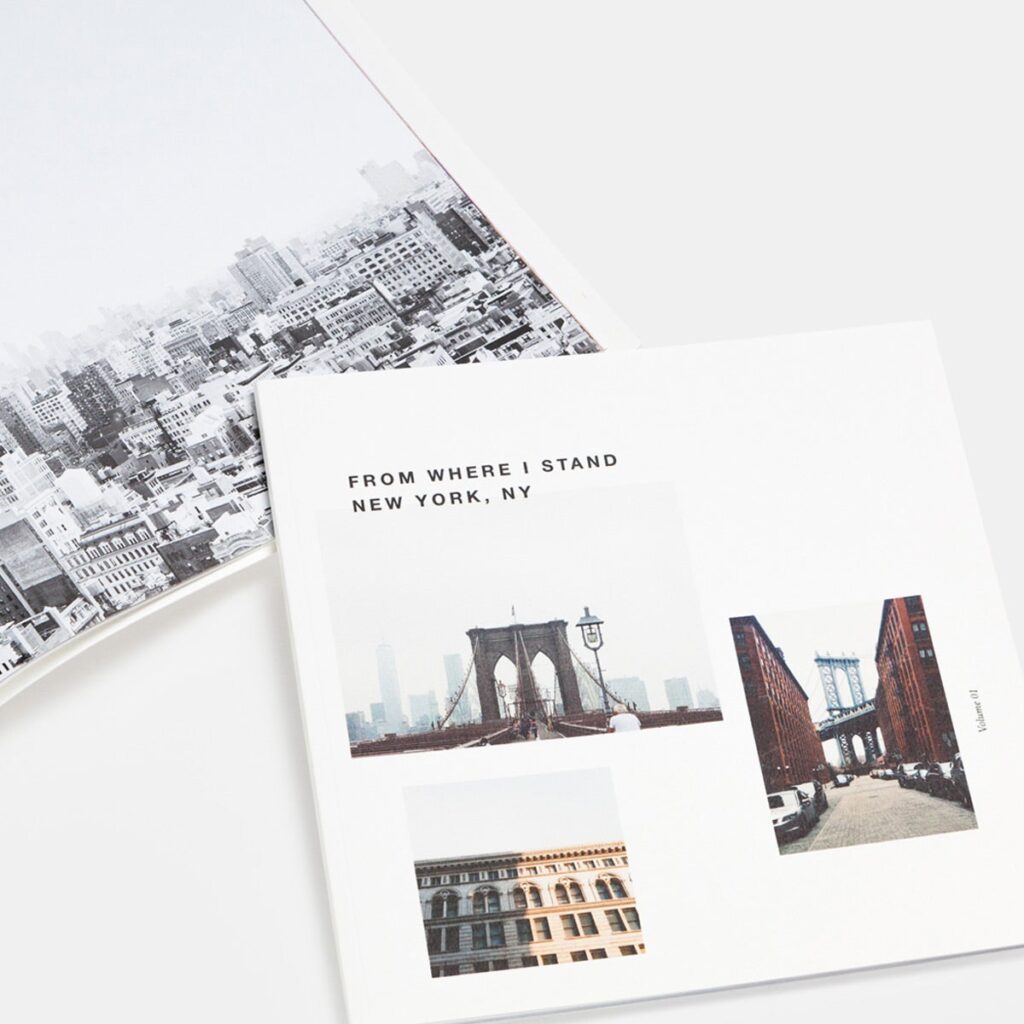 This is such a meaningful gift idea for anyone hard to shop for. Personally, I love the combination of a tangible, nostalgic photo gift, with the clean modern edge of Artifact Uprising's stellar designs. Both the Color Series Photo Book (top) or the Softcover Photo Book (bottom) are winning options.
Washi Tape Dispenser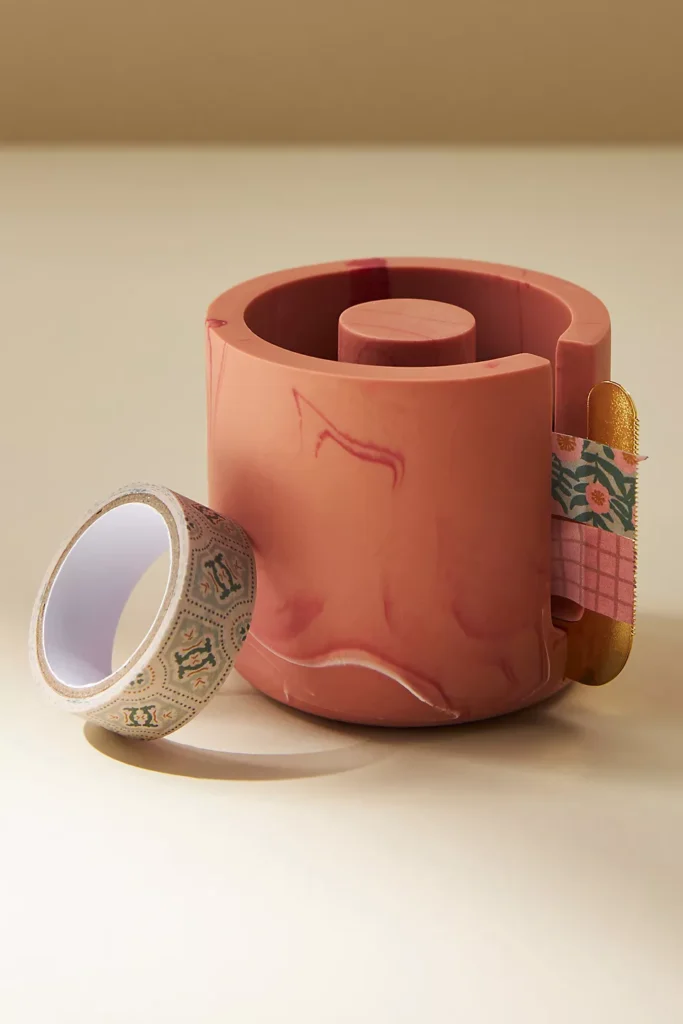 This terra cotta washi tape dispenser from Anthropologie comes with three lovely patterned washi tapes. I love when practical meets pretty!
Hard Cider-Making Kiy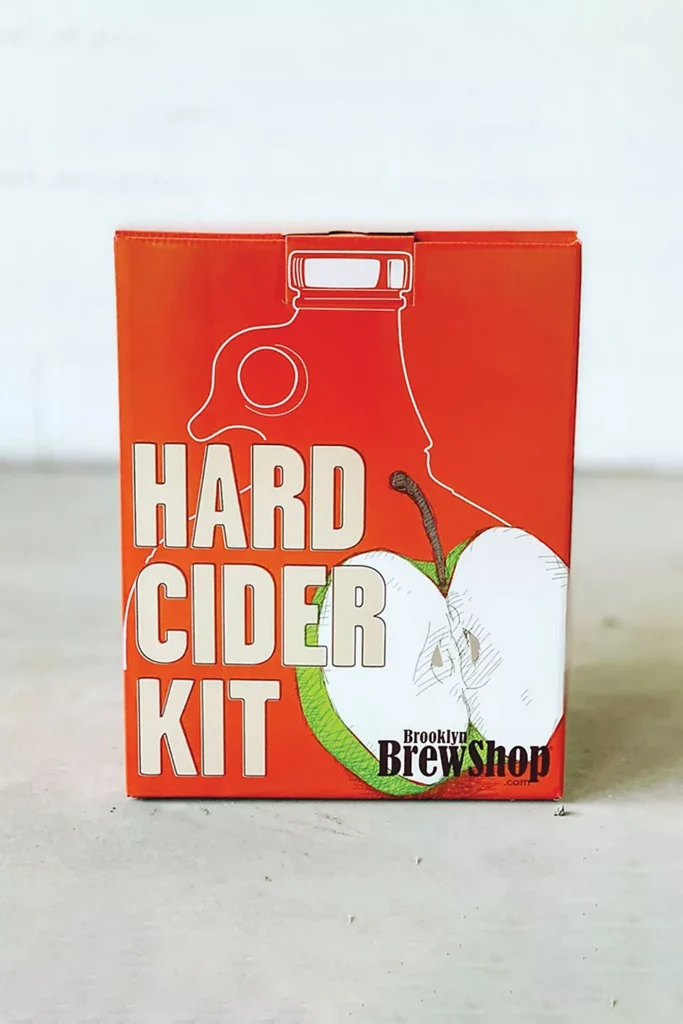 Something a bit different for the micro-brew fan on your list, this Hard Cider Kit from Brooklyn Brew Shop is tasty DIY fun.
Imaginative Gifts for the Kiddos
Forest Musical Table Toy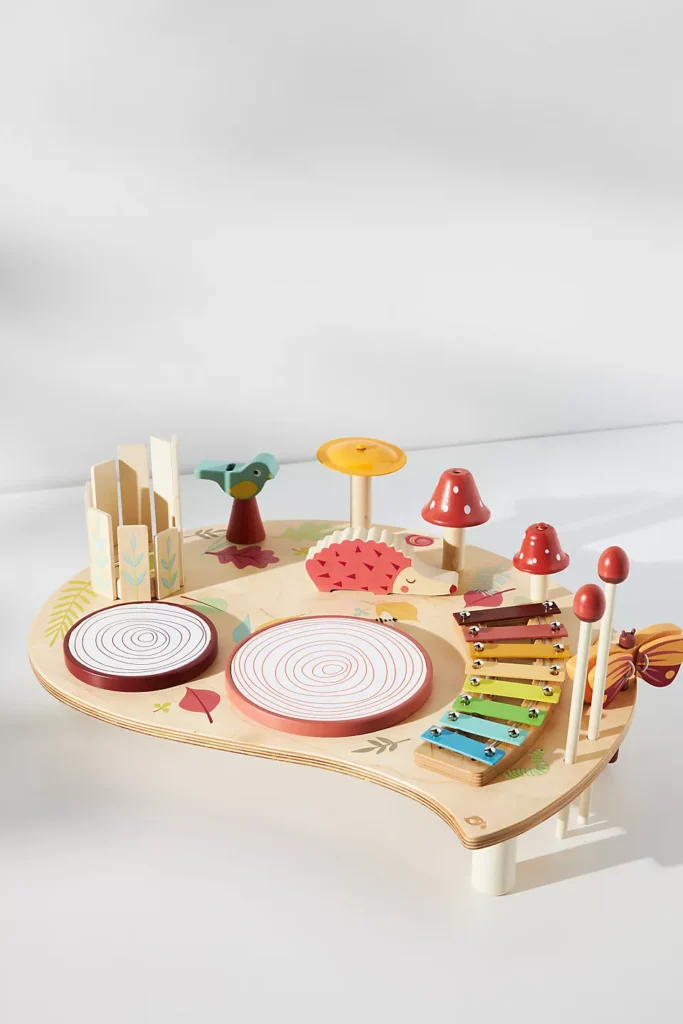 For the little one who loves beating on pots and pans, take it up a level with this adorable Forest-Themed Music Center!
ABC Bible Flash Cards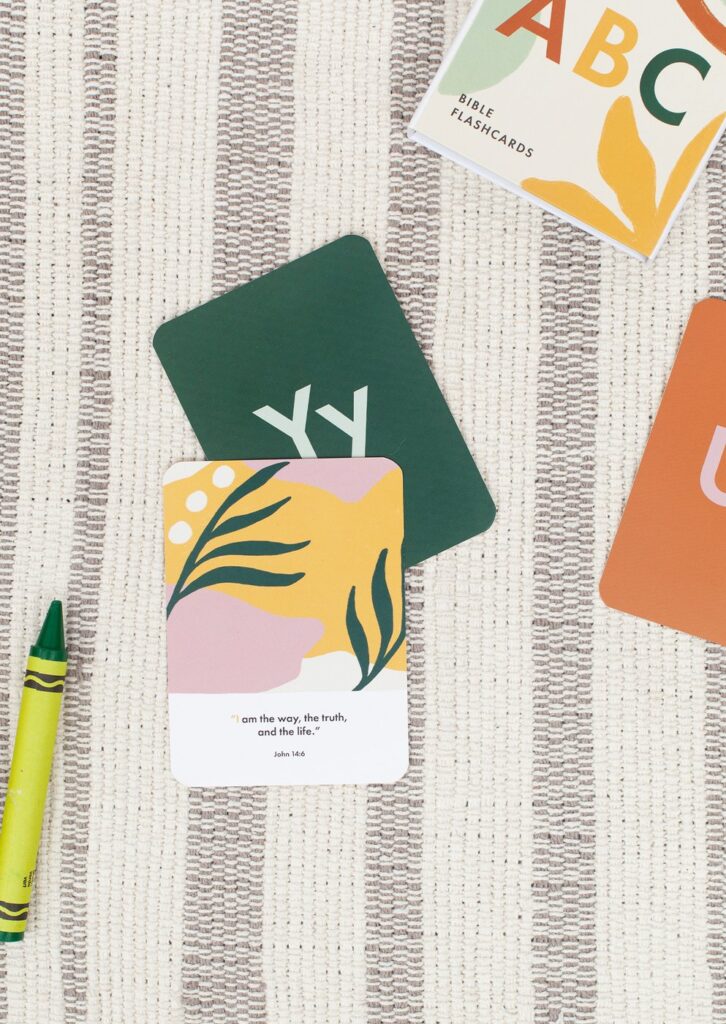 I love the cute botanical designs on this scripture-based alphabet learning tool! These ABC Flashcards from She Reads Truth will be a great stocking stuffer for your little one!
Wild Nights Out by Chris Salisbury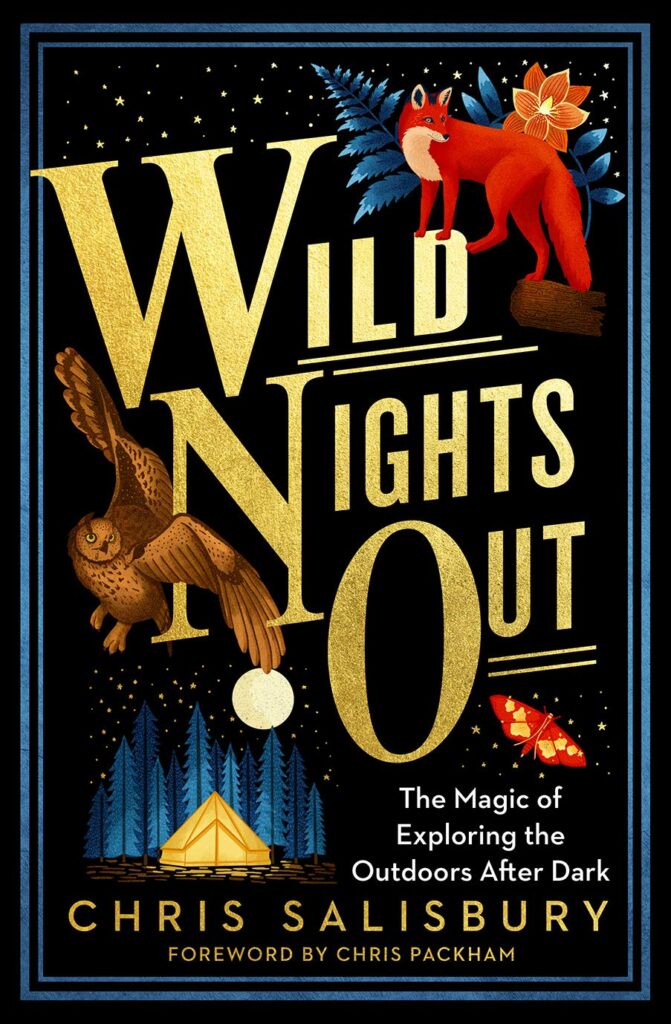 So many fun ideas for exploring after dark! With games, exercises, and nature walks, this book will teach kids how to identify wildlife sounds, be an educated stargazer, and find wonder in the dark, not-so-scary, world around them.
Enamelware Baking Set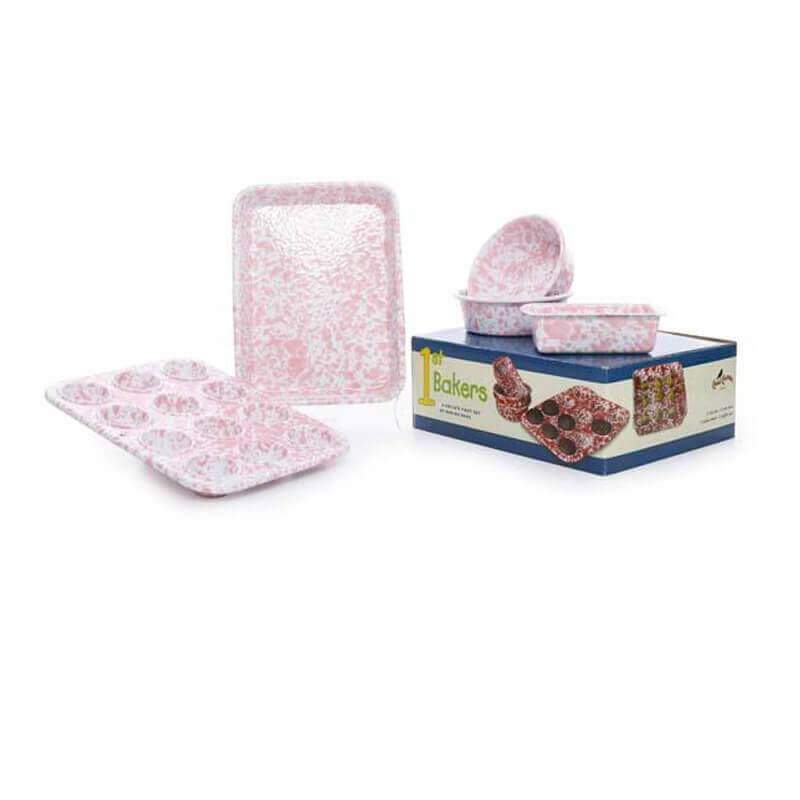 This adorable baking set is perfect for the aspiring baker in your household. When I was a kid I wanted to use the real stuff, like grown-ups did. This baking set from Rove & Swig would have been heaven because it's made just like the "grown-up" enamelware, with real steel coated in porcelain enamel. Get them the good stuff and see what they bake up!
Hand-Knit Monogramed Baby Beanie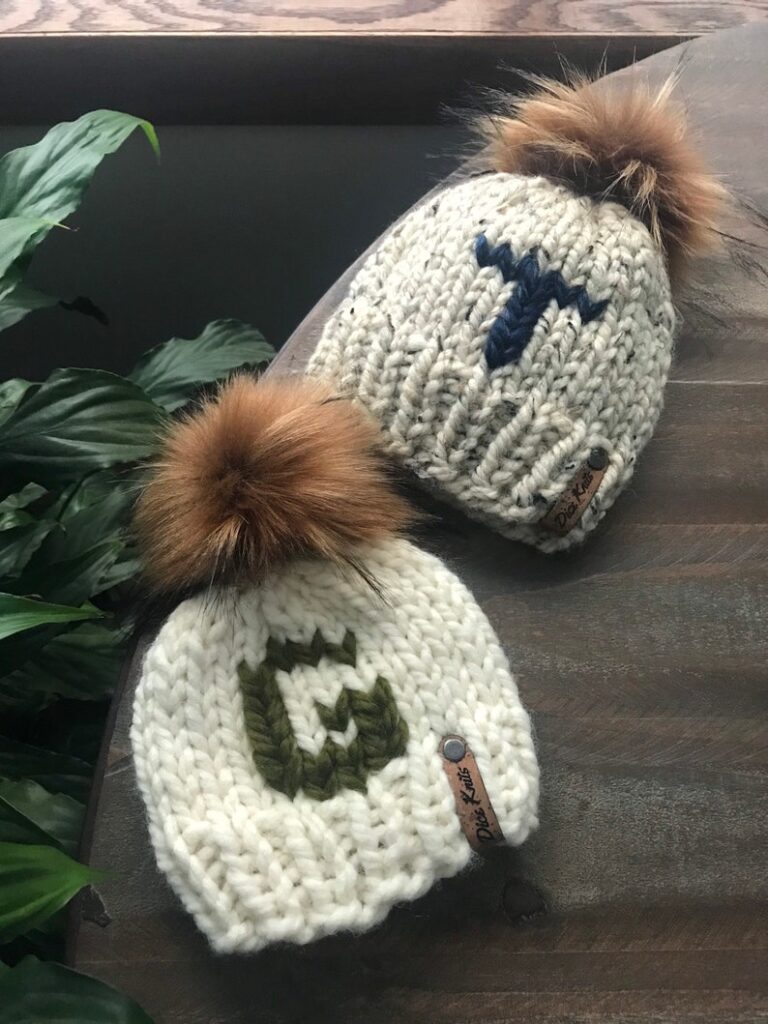 Keep the littlest member of the family toasty warm in this cozy hand-knit beanie!
Dinosaur Woven Cotton Throw Blanket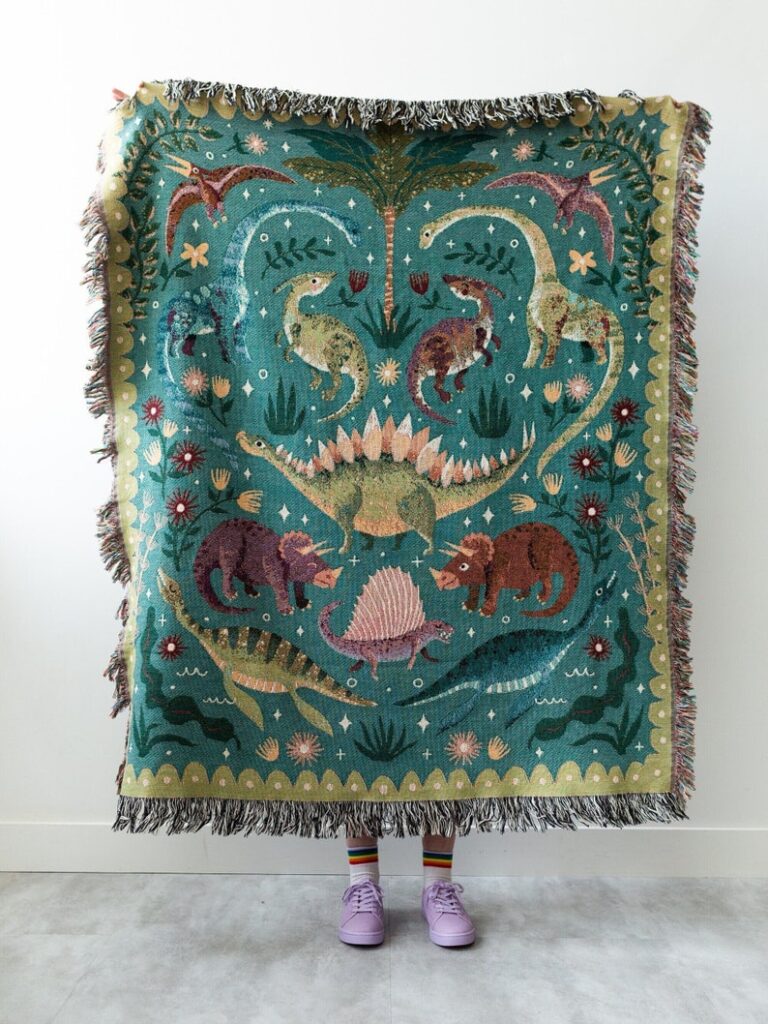 Honestly? I want this for me. But yes, you should get one of these Dinosaur Throws for your kids to curl up with, too! Dinos go folk art? All yeses from me!!
Thankfulness Art Journal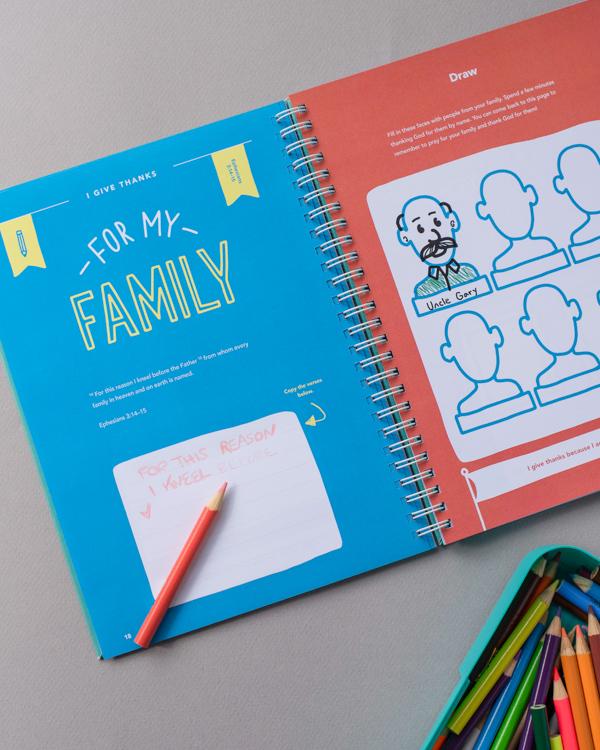 Teach your child about thankfulness while they have fun doing craft projects, activities, and drawing in this I Will Thank You Art Journal by She Reads Truth. Such a cool idea!
Puffin in Bloom Classics Book Set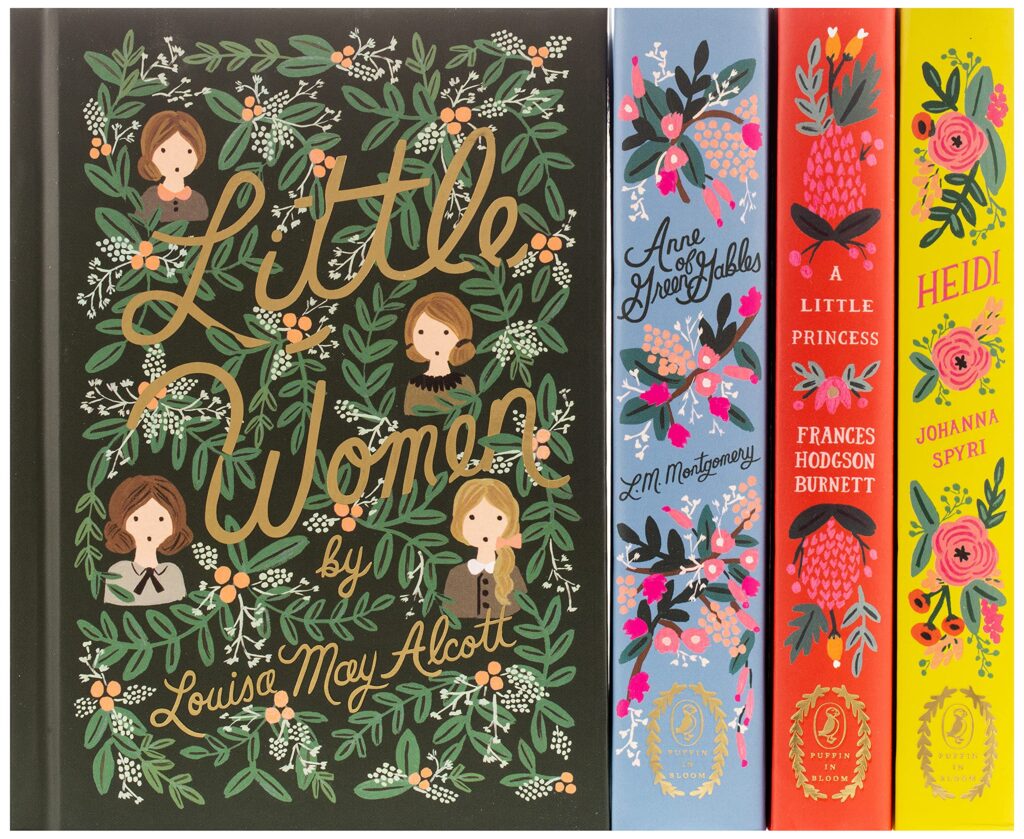 This set of floral edition classics like Anne of Green Gables and Heidi will be re-read over and over again, plus they look stunning on the shelf.
Fun with Paper Planes Kit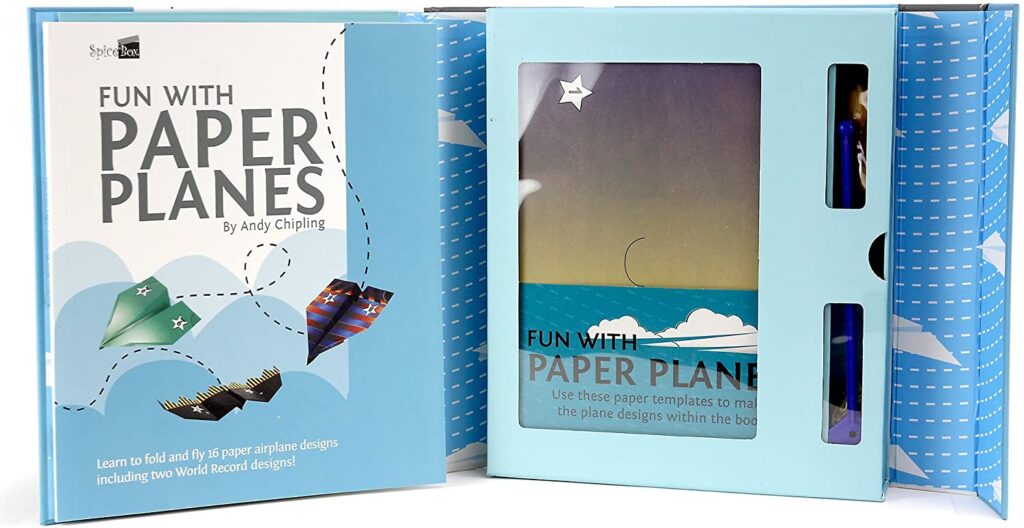 Give a kid on your list everything they need to make sixteen different styles of paper planes, learn to make it soar, and even set up their own paper airplane competition! This kit is so fun!
The Way Things Work Now by David Macaulay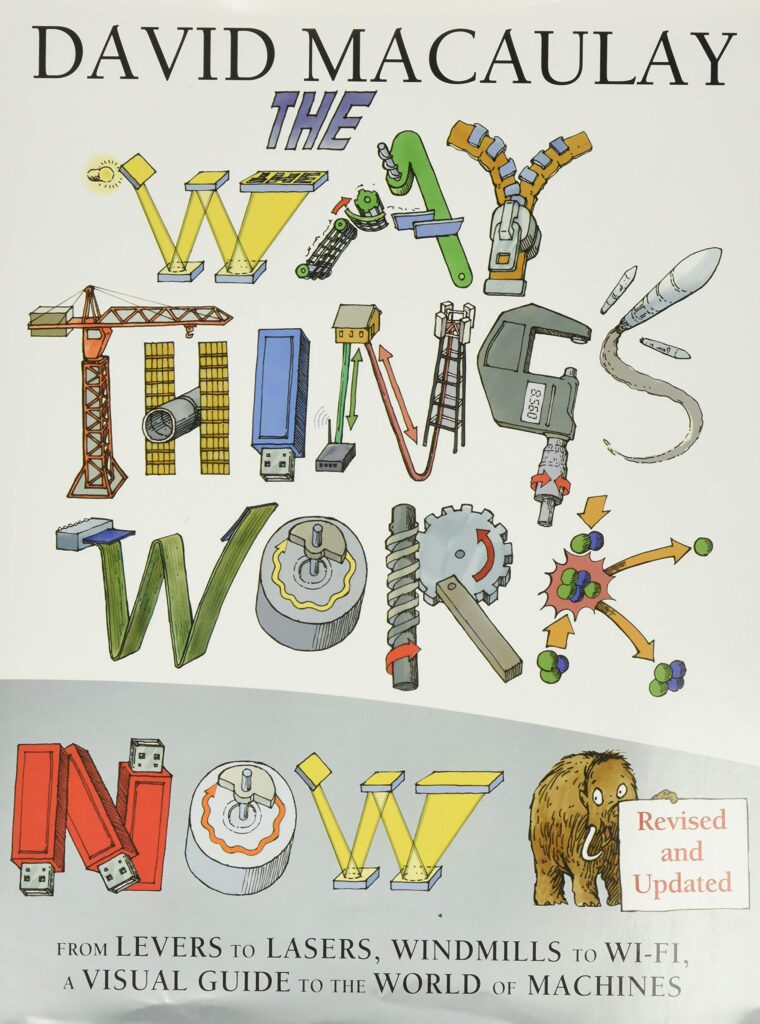 This is one of those books kids can get lost in. Grab a copy if anyone on your list is full of questions, full of inventive ideas, or loves anything STEM. An all-time favorite!
A-Frame Cabin Play Tent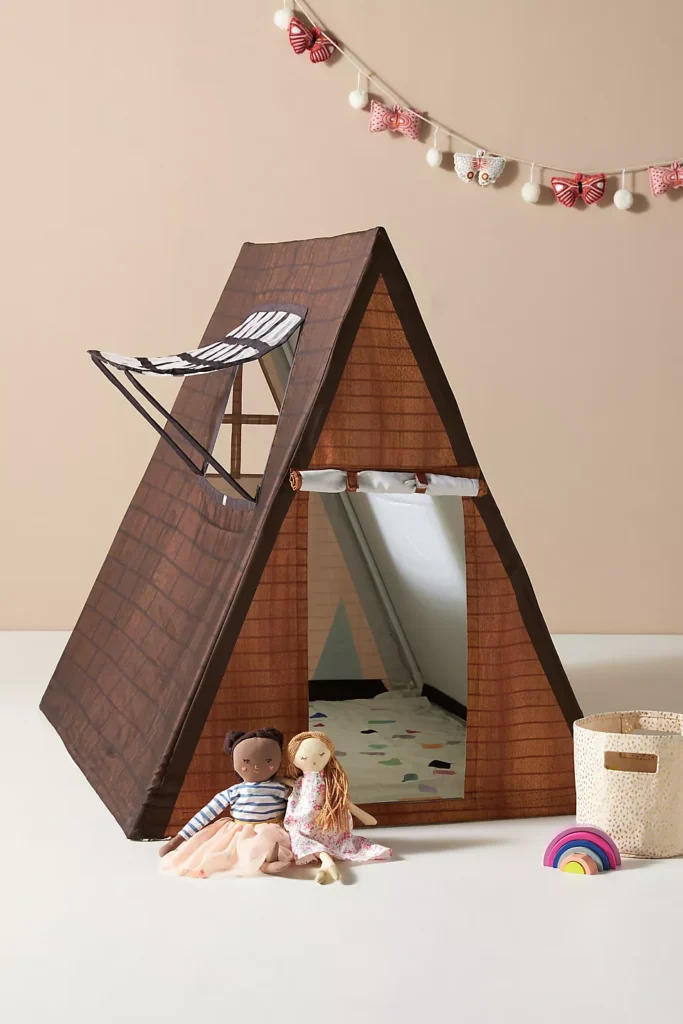 Absolute awesomeness. Yet another thing I want for myself! Let imaginations run wild as kids play in this little adventure tent.
Wooden Stacking Balance Blocks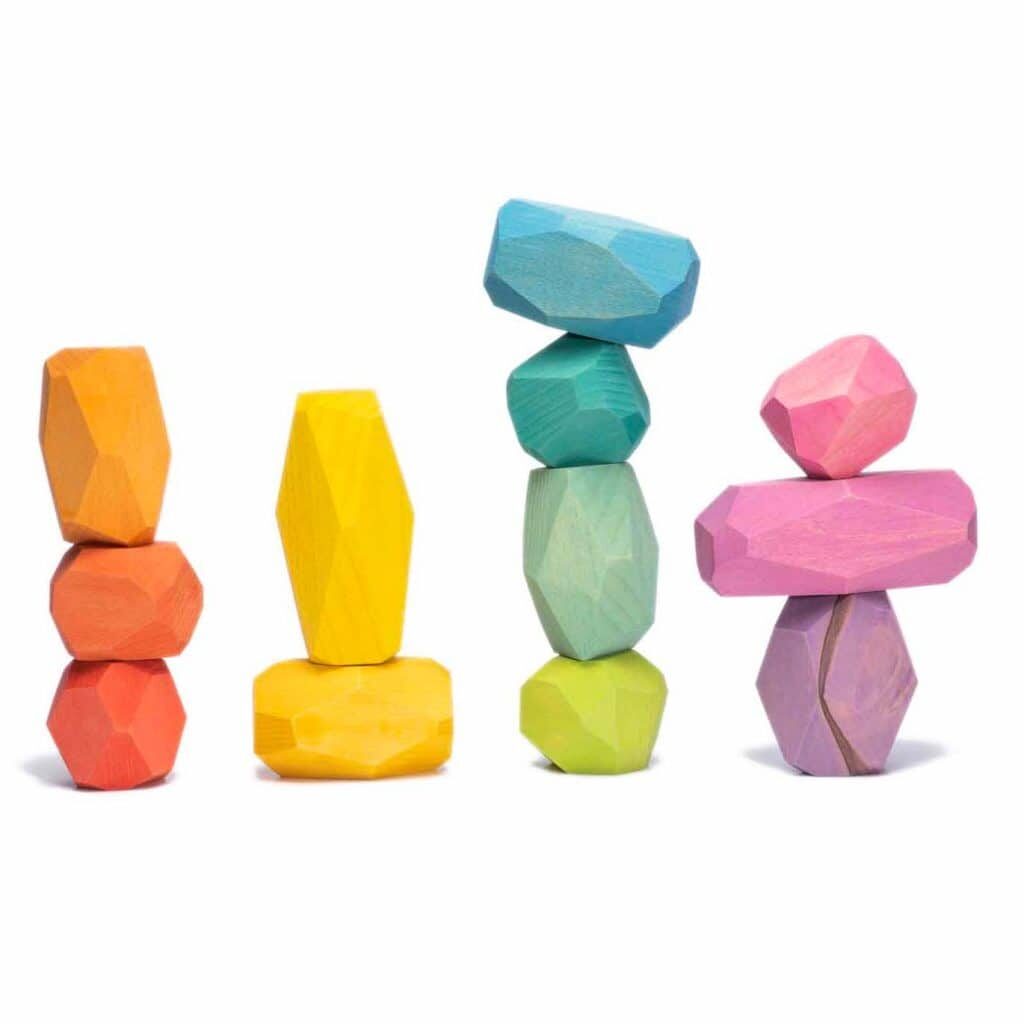 Just like stacking stones along a trail or river, these balance blocks provide a simple yet fun challenge for younger kids.
52 Lists Project for Kids by Moorea Seal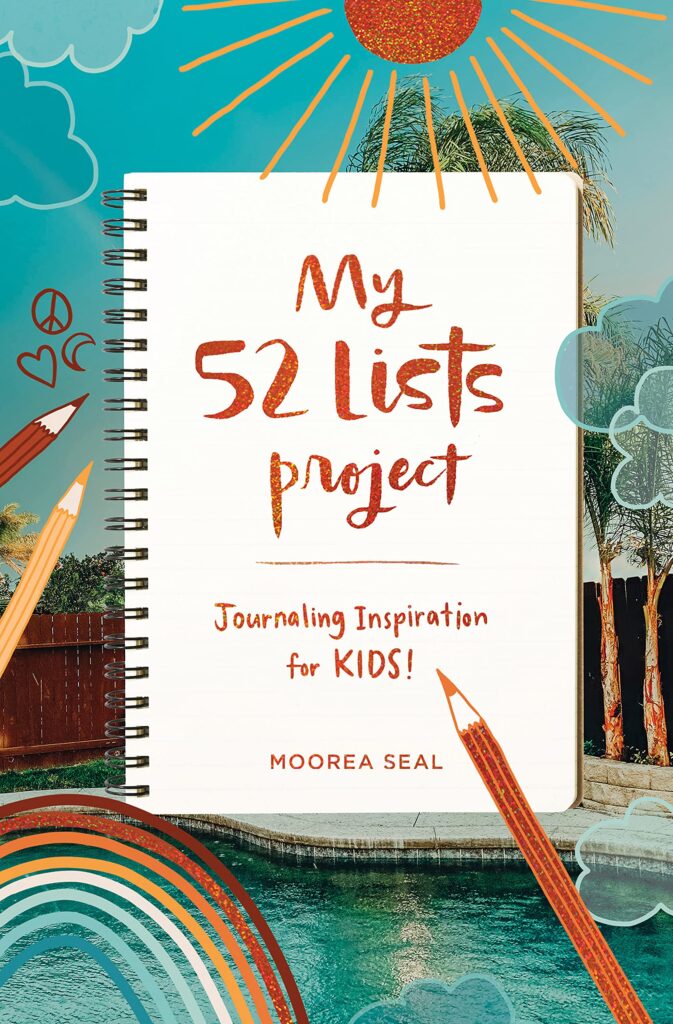 As a huge fan of the grown-up version of Moorea Seal's 52 Lists Project, I was so excited to see that she released this Kid's 52 List Project, as well! A great gift for any kid who loves writing or collecting their thoughts.
Make Your Own Ukulele Kit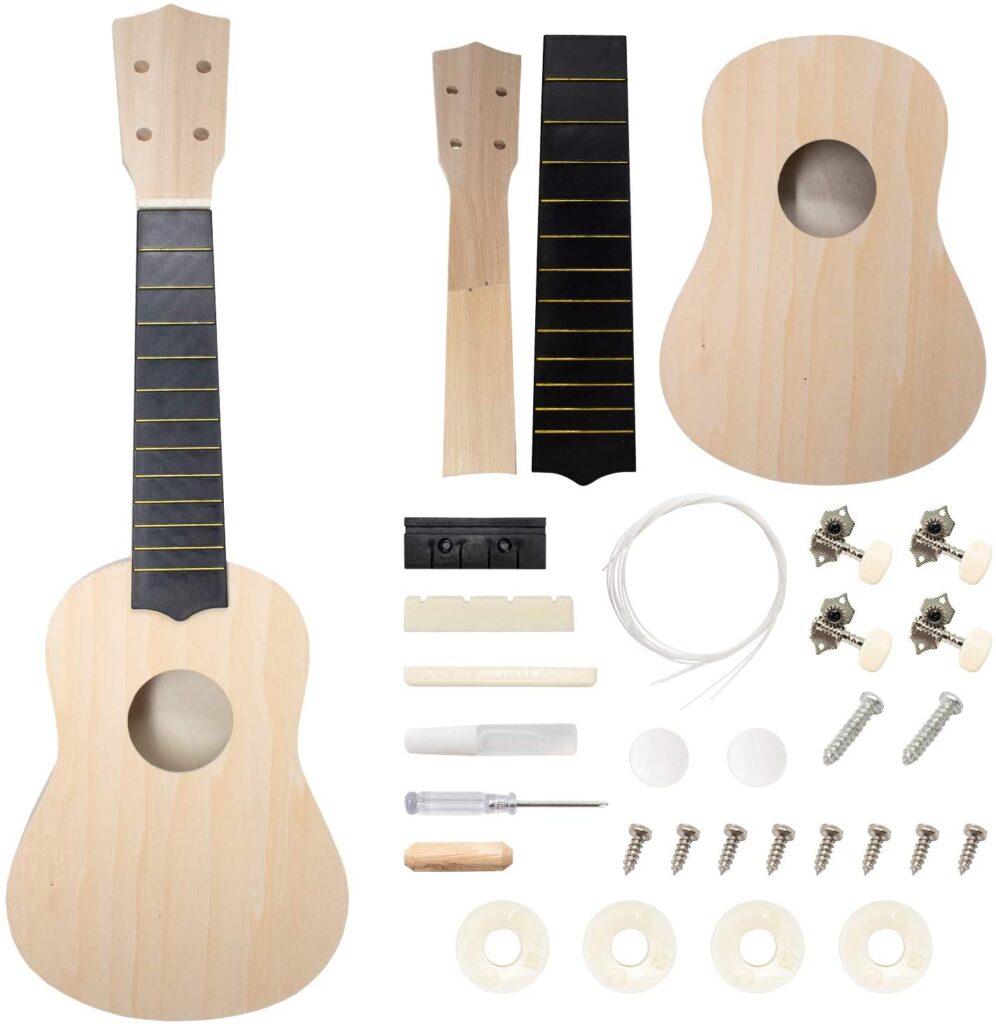 Any kid who loves music, craft projects, or building things with their hands will love this Make Your Own Ukulele Kit! It's an easy instrument to quickly learn a few songs on, so your child will stay engaged and encouraged to stick with it.
Adventurous Gifts for Doers
Leather & Canvas Log Carrier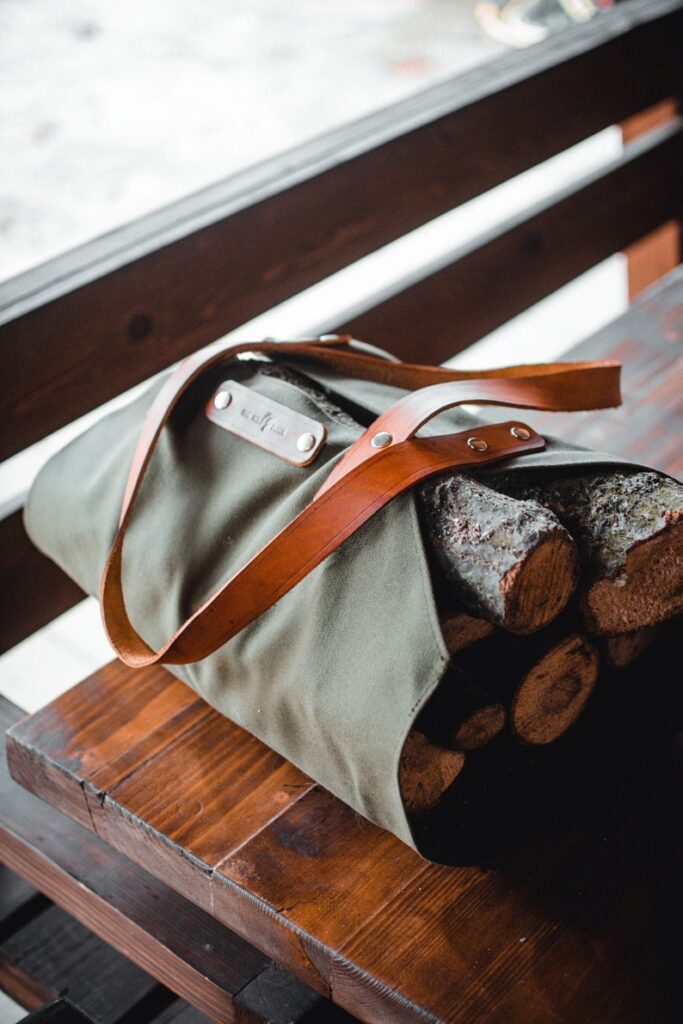 Indispensable to anyone with a fire pit, a fireplace, or a love of camping, this leather and canvas log carrier from The Wild Buck gets the job done.
Waxed Canvas & Leather Rucksack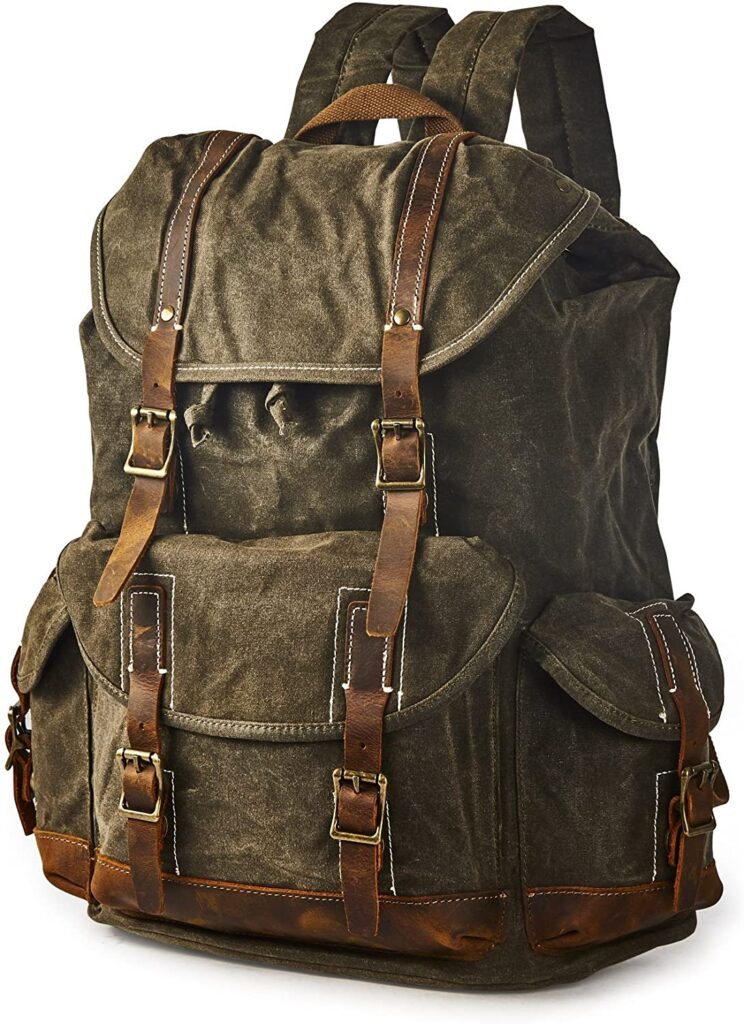 Prepare them for any adventure with this water-resistant waxed canvas rucksack from Brass Tacks. Sturdy materials and vintage styling make for a merry combination!
Phoenix Roasters Cold Brew Coffee Subscription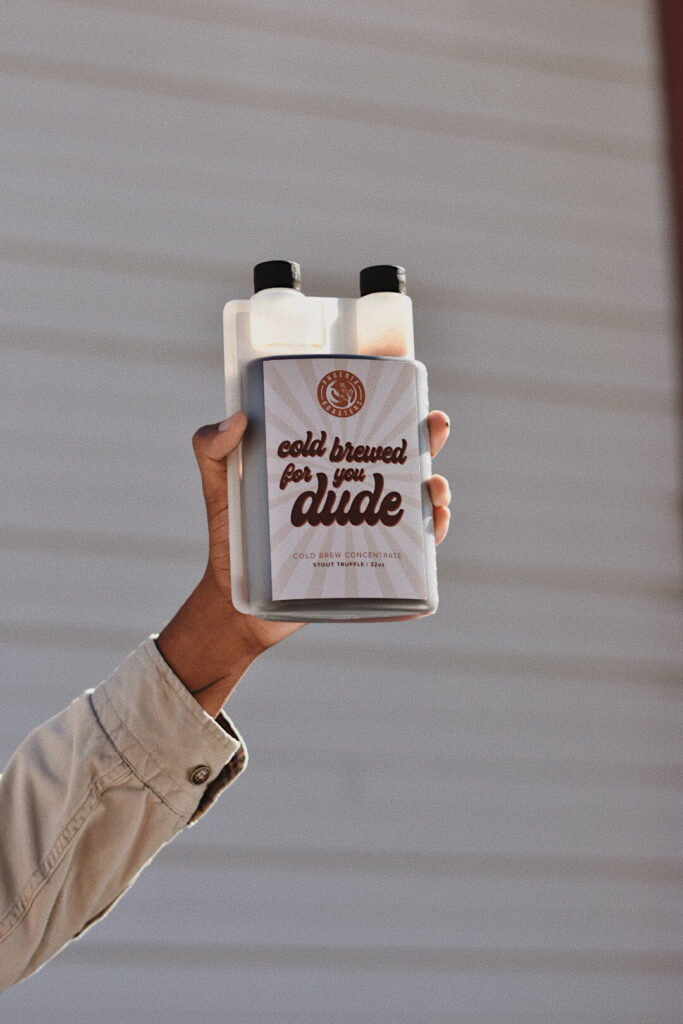 For a cold brew coffee lover, try Phoenix Roasters Nitro Cold Brew Concentrate delivered straight to their door! Not only can you get a subscription to this perfect coffee, you can feel good supporting them because Phoenix Roasters is the coffee company that makes a difference. By offering 300% more than fair trade wages, building relationships with growers, and investing in local and global community-strengthening initiatives, Phoenix Roasters aims to make coffee that matters!
Cork Coffee Tumbler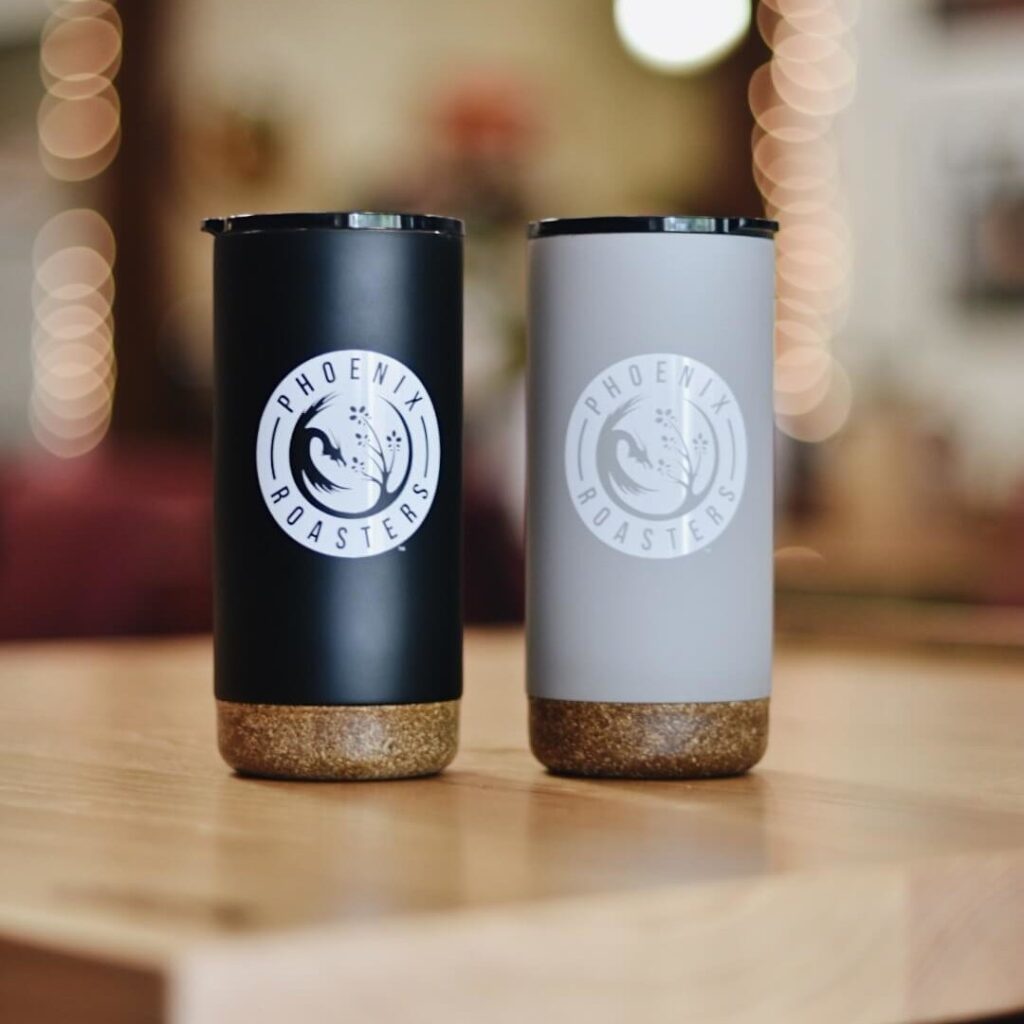 Got to have a sleek matte tumbler to keep that cold-brew cold, or regular coffee hot! I love the cork bottom and the straight sides of Phoenix Roaster's insulated option for on-the-go caffeination.
Personalized Leather Dopp Kit Bag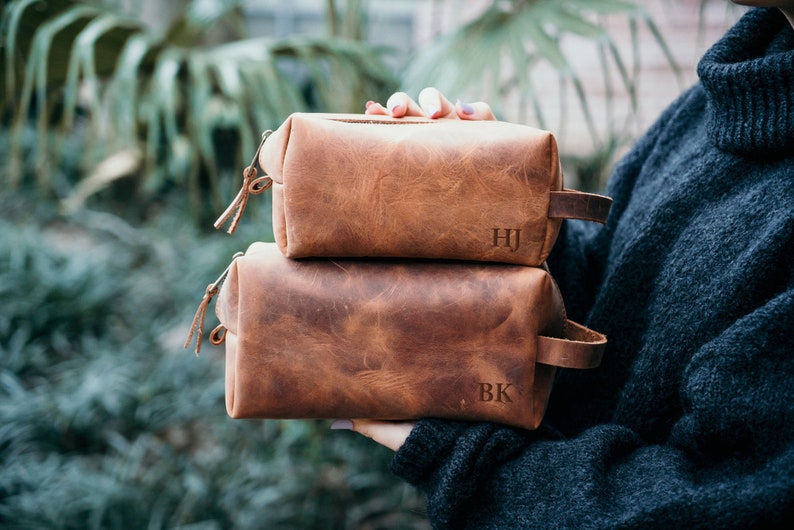 Help the traveler on your list keep everything organized in this handmade personalized leather dopp kit bag. Rugged and organic, these will hold it together with style.
Bushcraft 101 by Dave Canterbury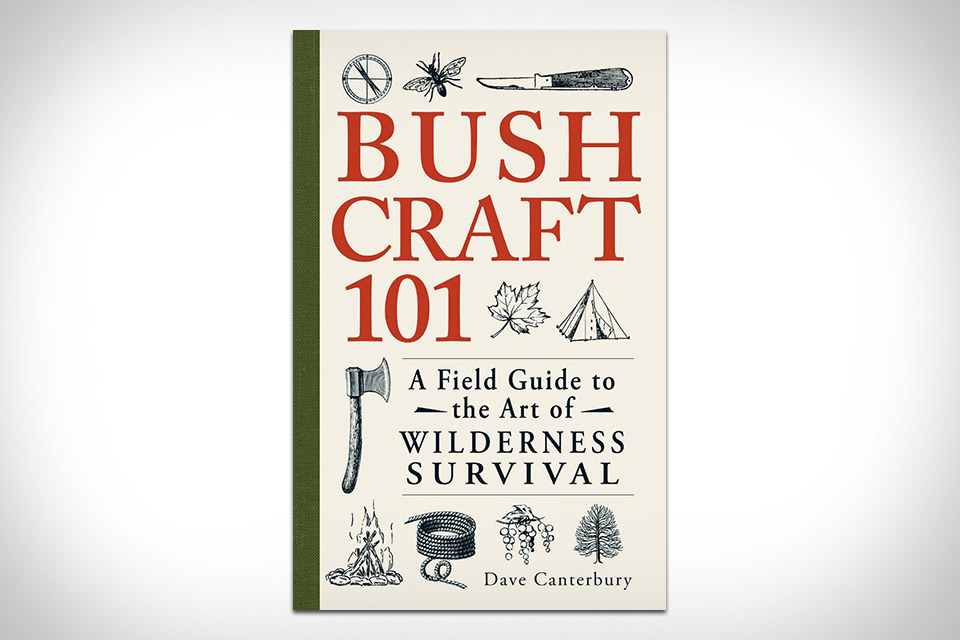 Anyone outdoorsy on your list needs a copy of this book! It covers all sorts of fire-making methods, shelter-building ideas, and pretty much anything you'd need to make in the wilderness.
Bushcraft Belt for Beginners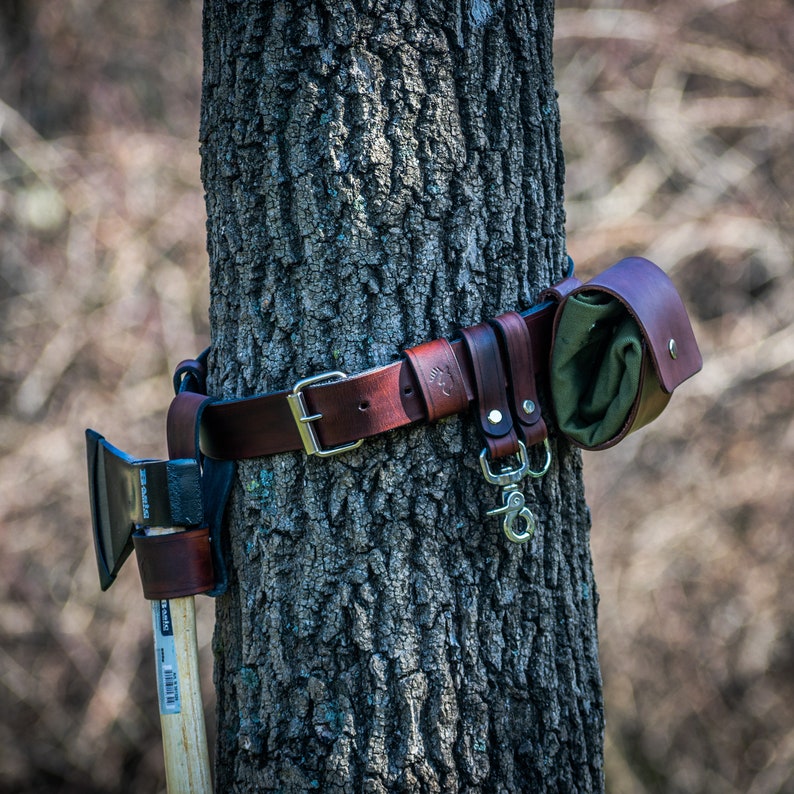 Give this handmade leather bushcraft belt to the aspiring outdoorsman on your list! There's a spot for everything they need to carry with them on adventures, plus it can be personalized!
Organic Irish Wool Aran Half-Zip Sweater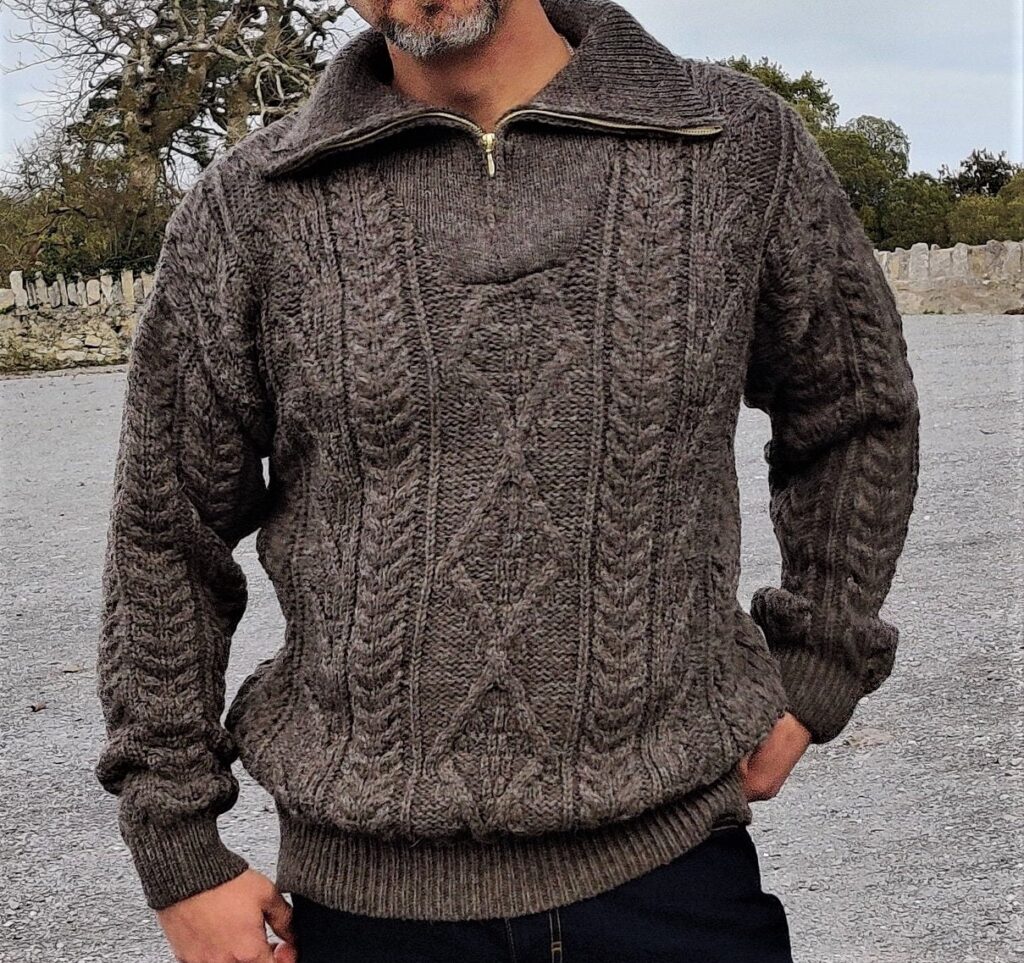 Hand-knit in Ireland, this 100% Organic Wool Aran Sweater from Ring of Kerry Crafts is the real deal! Cozy yet rugged, this heirloom quality find can handle the workload of an outdoorsman, yet rise to the style standards of the more refined type.
The Pendleton Guide to Campfire Cooking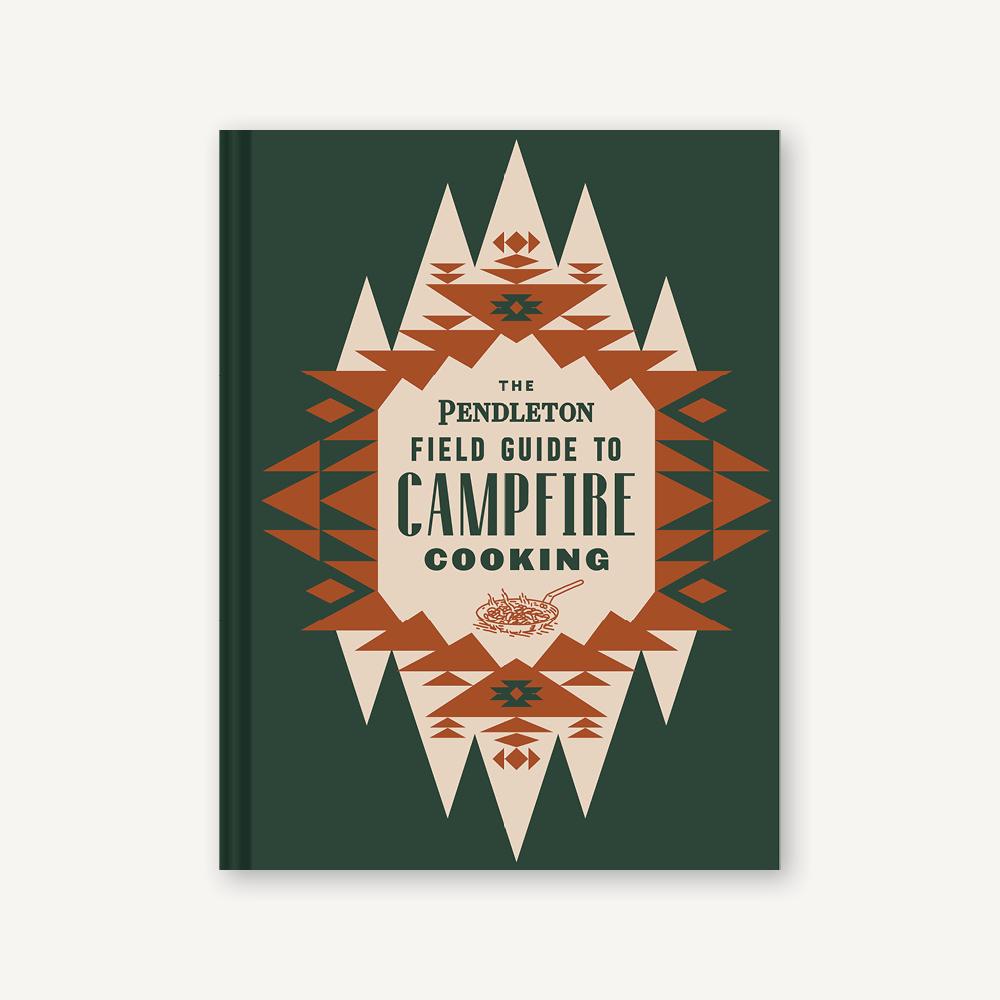 A complete guide to everything cooking outdoors from one of America's favorite heritage brands. From campfire grilled pizza to snickerdoodle s'mores, this book is packed with recipes your favorite happy camper will be dying to try!
Enamelware Mug Set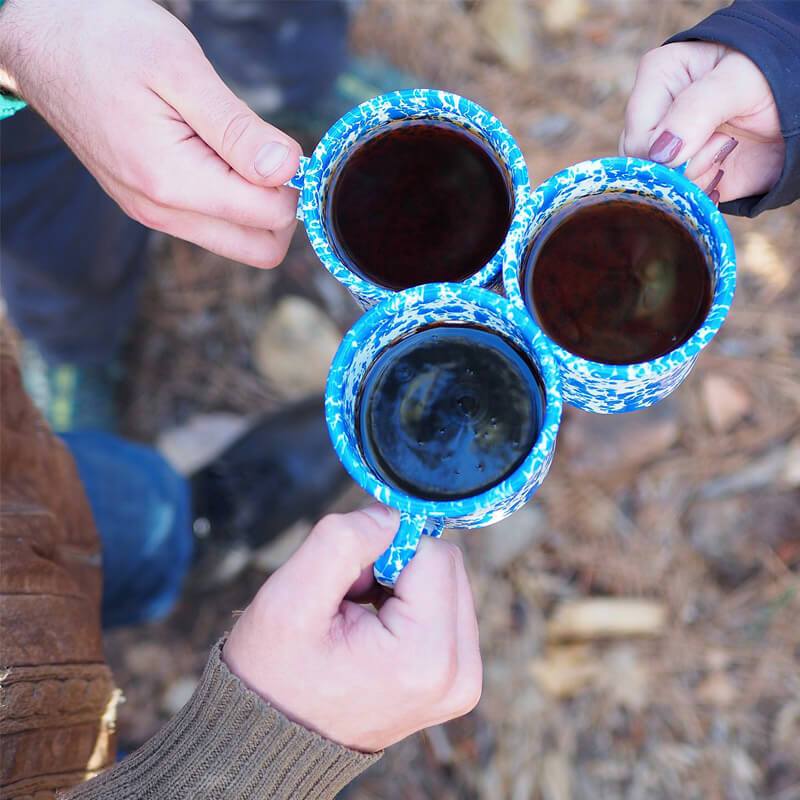 The coffee mug for camping, campfire cooking, backpacking, or someone on your list with classic sensibilities. This set of four Splatterware Mugs from Rove & Swig also comes in turquoise, gray, pink, and red! I personally think it's a great gift for an RV-er or glamper because it's so cute to have a color-coordinated mug set to go with their color scheme!
Hand-Knit "The Wave" Fair Isle Beanie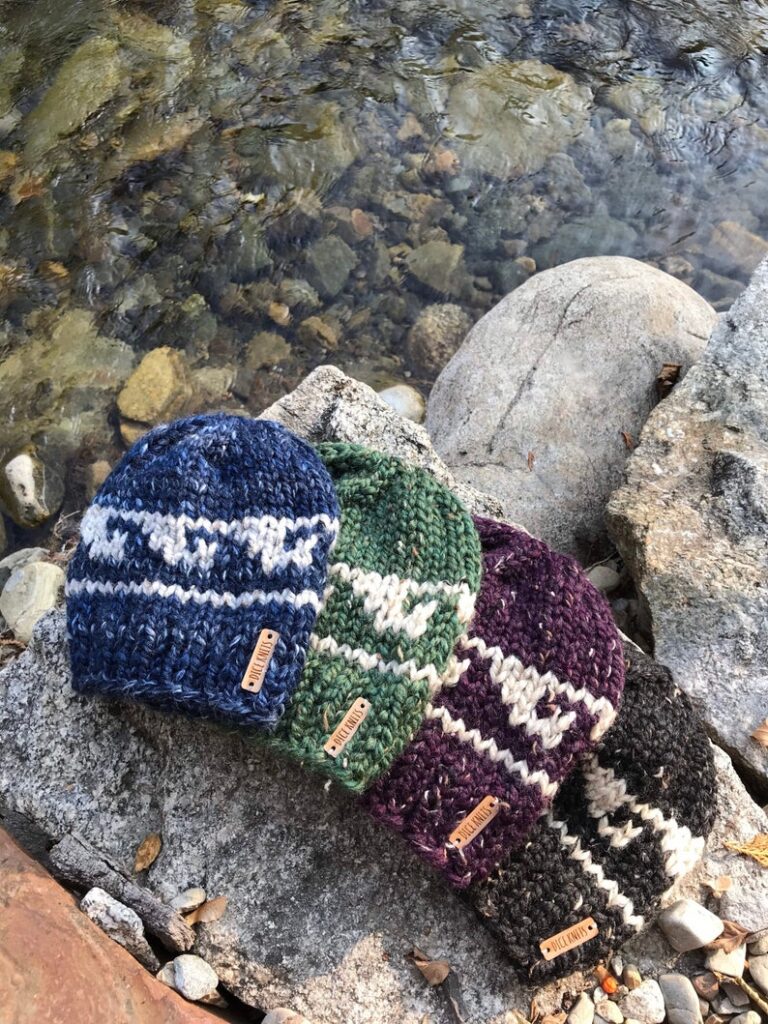 This warm and chunky hand-knit hat is a classic Fair Isle pattern with a wavy twist! Dice Knit's shop also has a pattern for this hat, if you're more into DIY-ing your gifts!
Wild Mushrooms: A Cookbook & Foraging Guide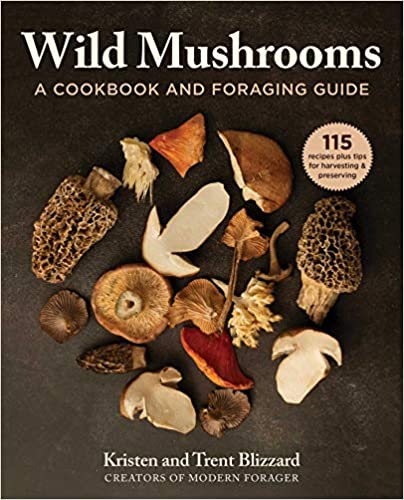 Learn to both forage and cook one of nature's earthy-yet-mysterious delicacies with this outstanding book. A must-have for the outdoorsy or the epicure.
Bushcraft Spice Kit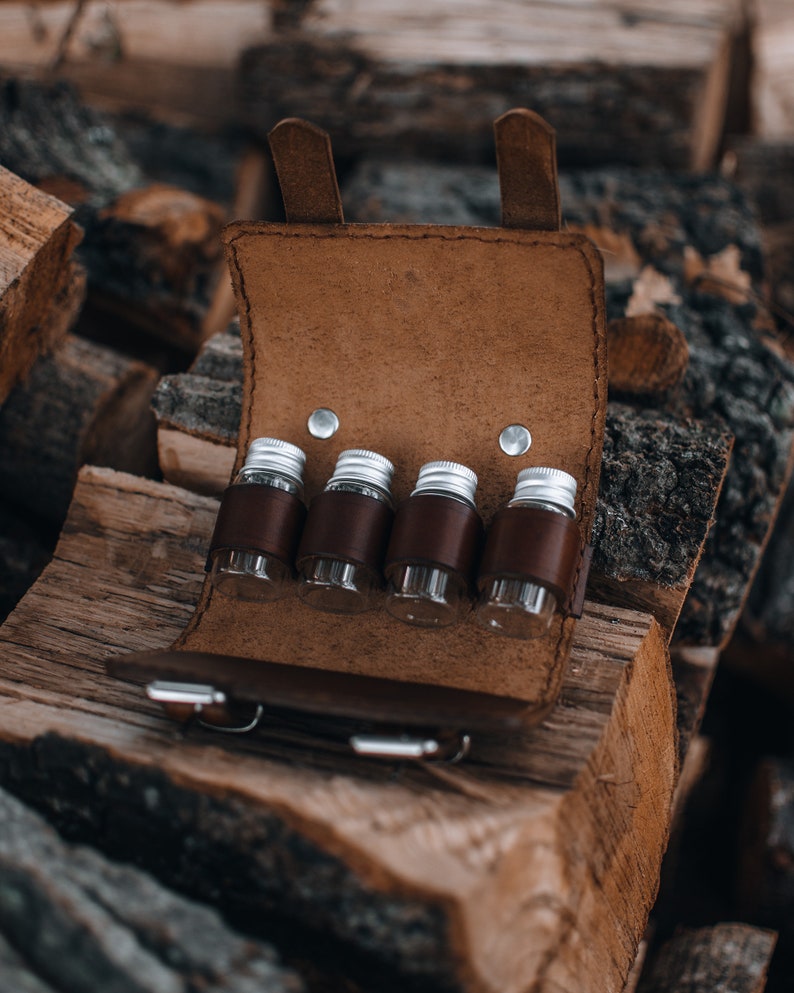 Every campfire connoisseur needs a little flavor boost! Gift them this handcrafted leather spice kit from The Wild Buck and make their day!
One Man's Wilderness: An Alaskan Odyssey by Sam Keith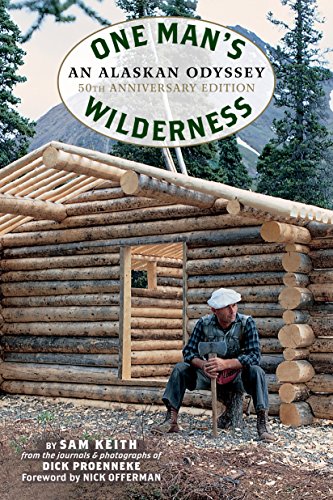 The incredible true story of a man forging his own way in the Alaskan Wilderness. Truly inspiring, get this book for anyone with an independent spirit!
Handmade Leather Blanket Straps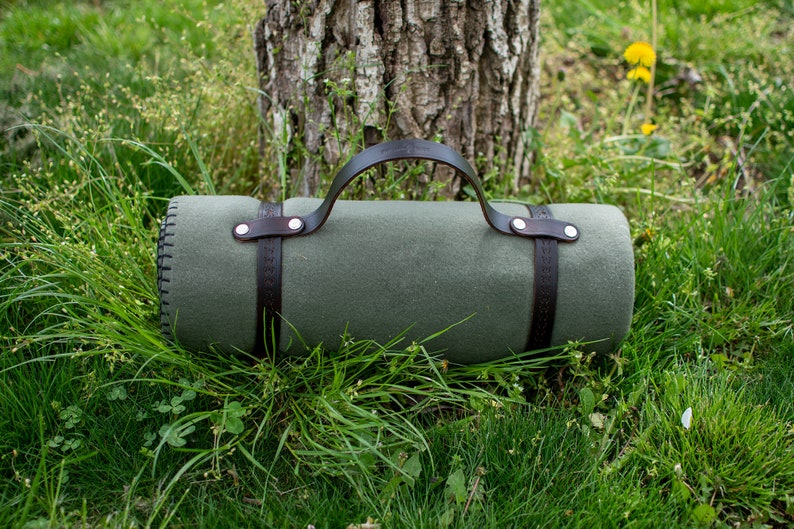 Keep it together with these rugged blanket straps. With your choice of leather color and free personalization available, this is a very individualized gift for the camper, hiker, or even the avid picnicker!
For Dogs and Lovers of Dogs
Needle-Felted Embroidered Pet Portraits
A creative take on the pet portrait, this 6″ needle-felted embroidered art by The Faithful Thread will be treasured by the pet-lover on your list!
Handwoven Basket Bed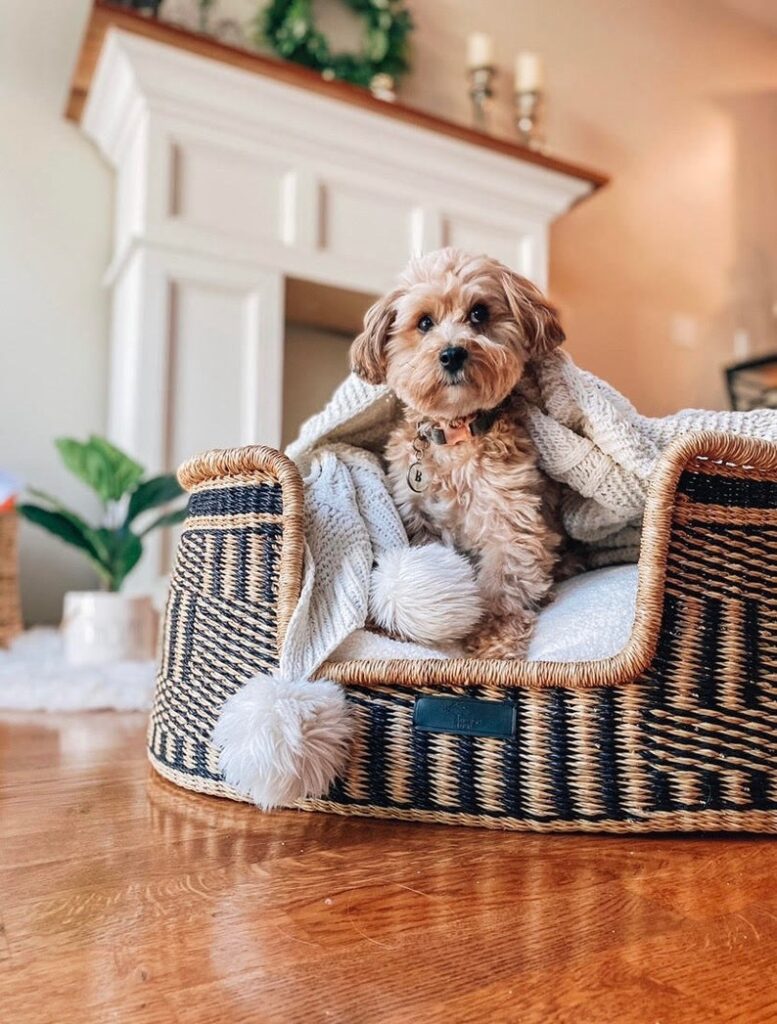 The craftsmanship of Design DUA's woven Basket Pet Beds is wonderful! This one has high sides so your pup (or cat!) feels cozy and secure. And have you ever seen a pet bed that actually adds style to a home? A stunner!
Yellow Doggie Raincoat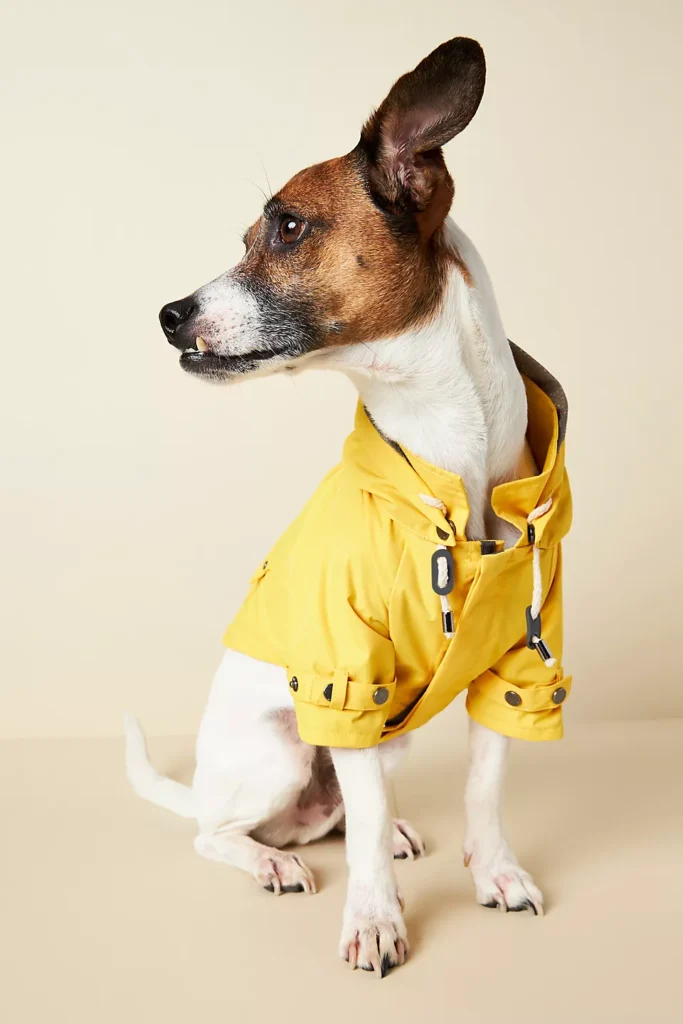 Your pup will look dapper when it's drizzling in this yellow raincoat made just for him!
Engraved Velvet Collar
Soft velvet, plus lovely engraving on the buckle (quiet! yay!) make this collar a luxurious gift for the furry friend in your life.
Leather & Brass Collar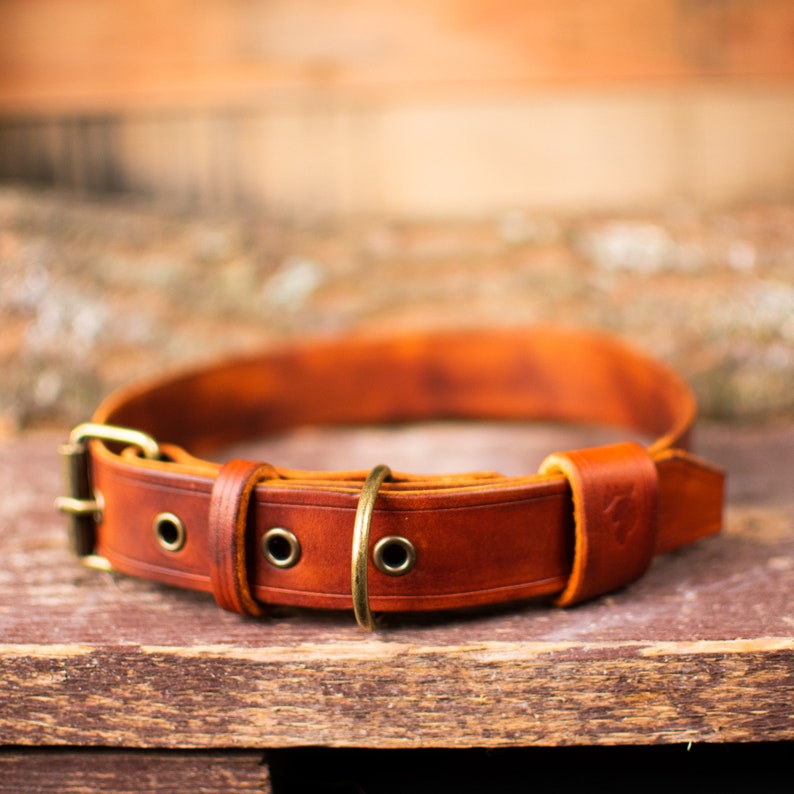 Prefer rugged leather for the classic, no-nonsense hound? Here's a gorgeous cognac leather collar to make him merry!
Custom Needle-Felted Pet Sculptures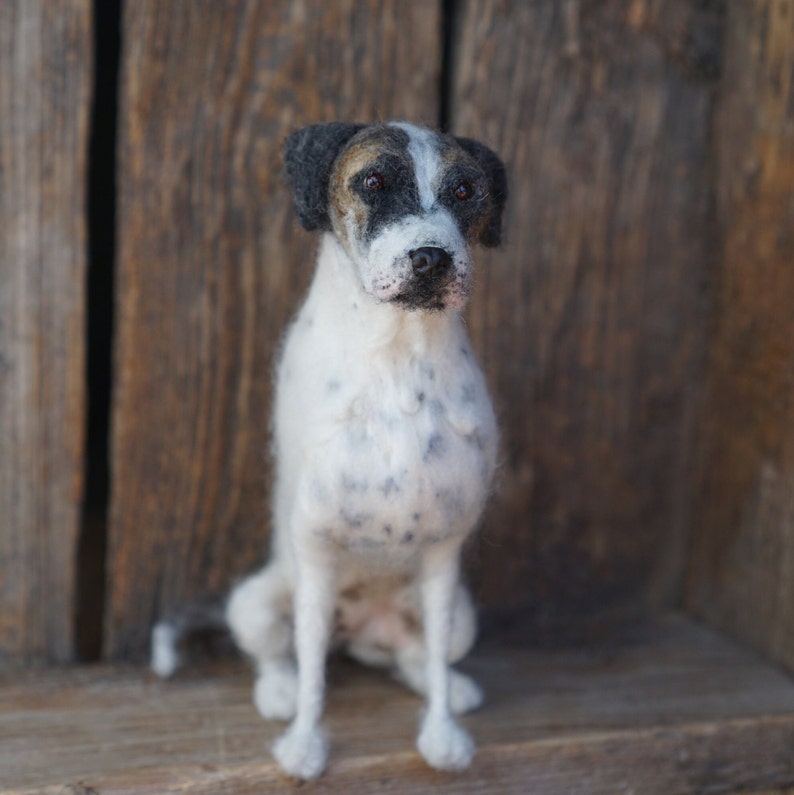 Can you even believe the life-likeness of this needle felted pooch? I know there's a dog mom on your list who would be floored to receive an incredible felted replica of their fur-baby!
Handmade Recycled Cotton Rope Toy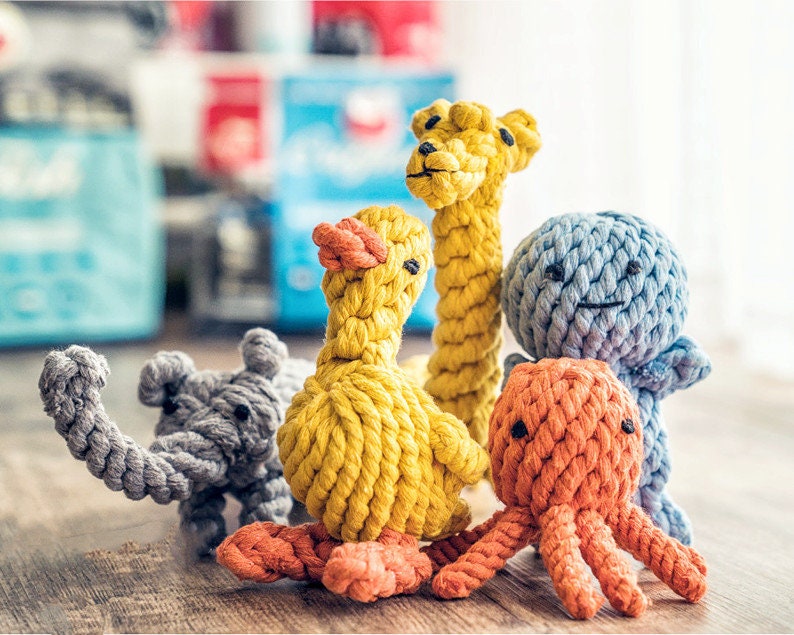 Cute and cuddley, just like your pup! If he's been extra good this year, maybe this whole menagerie of toys would be the perfect gift!
Ombre Rope Leash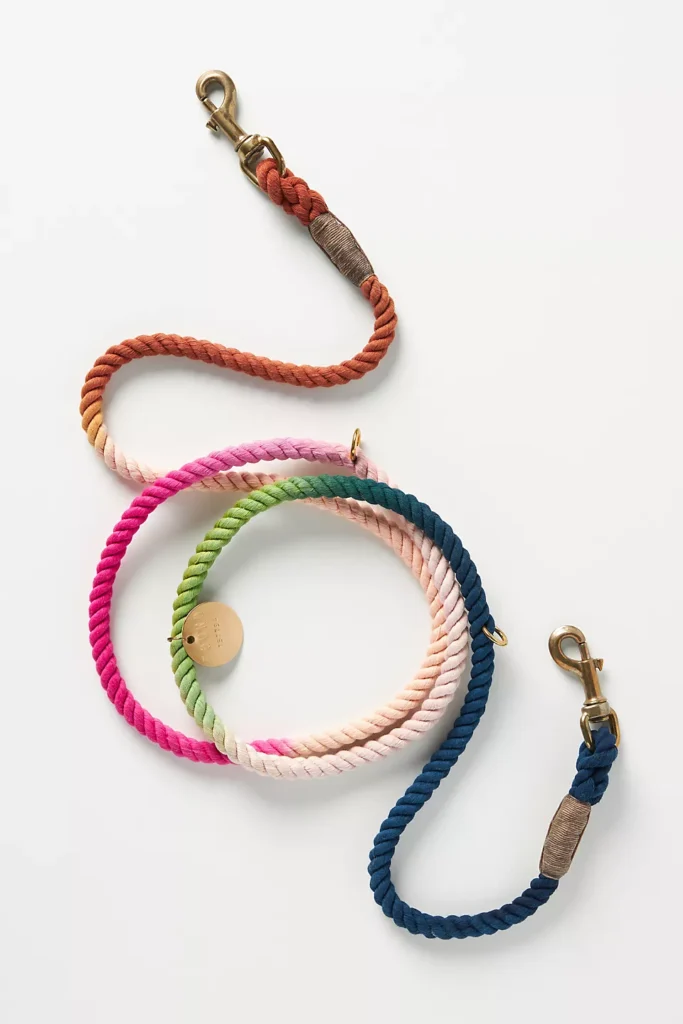 Keep it playful with this fun ombre rope leash!
African Mudcloth Pet Bed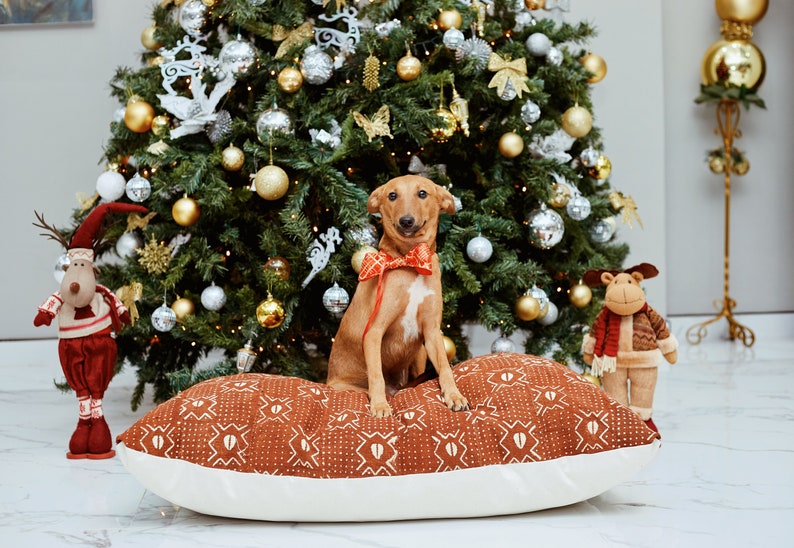 Your dog might just be cooler than you if you get him this handmade mudcloth bed. Don't let that stop you, though, because you'll get to enjoy the gorgeousness of that fabric while he's snoozing off the Christmas rush.
Mindful Gifts for the Home
Cast Iron Cookware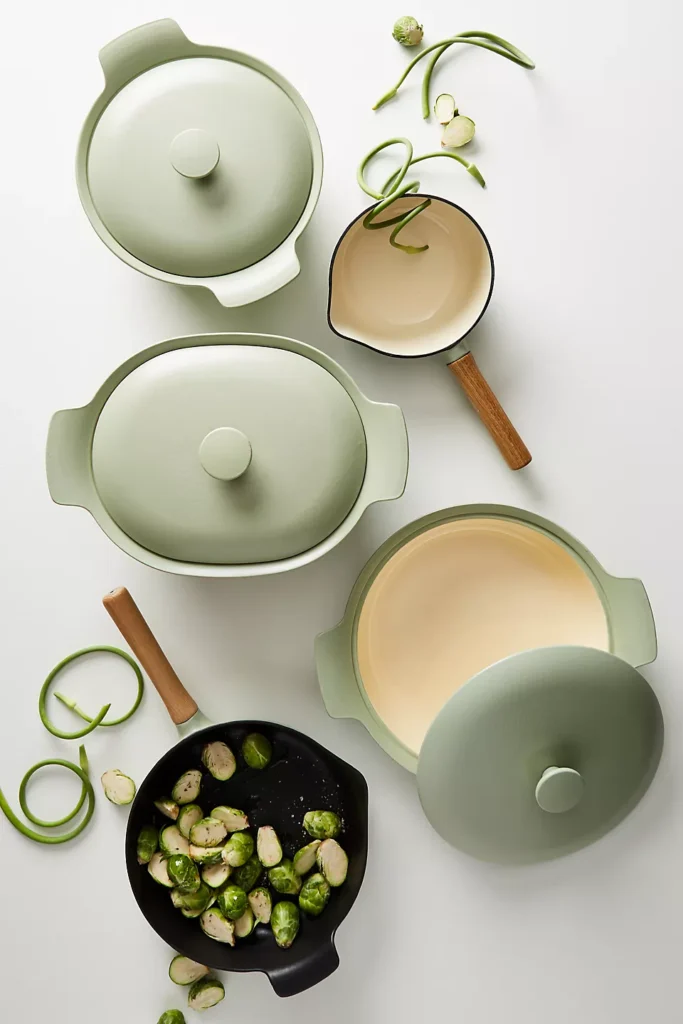 The timeless quality of cast iron makes every home chef happy! Give the cooking enthusiast on your list the merriest of Christmases with this peaceful green 8-piece Cast Iron Cookware Set by BergHOFF Ron.
Skillet Love by Anne Byrn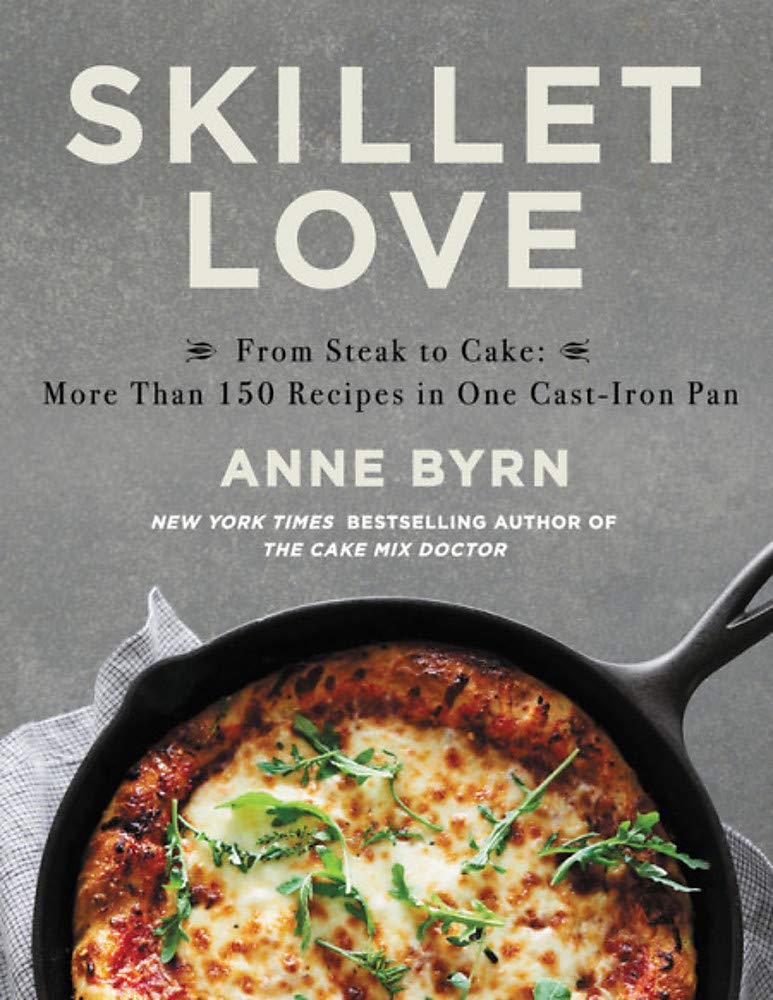 In that same cast iron vein, include a copy of Anne Byrn's book, Skillet Love, for a ton of tasty meal ideas!
Enamelware Sheet Pan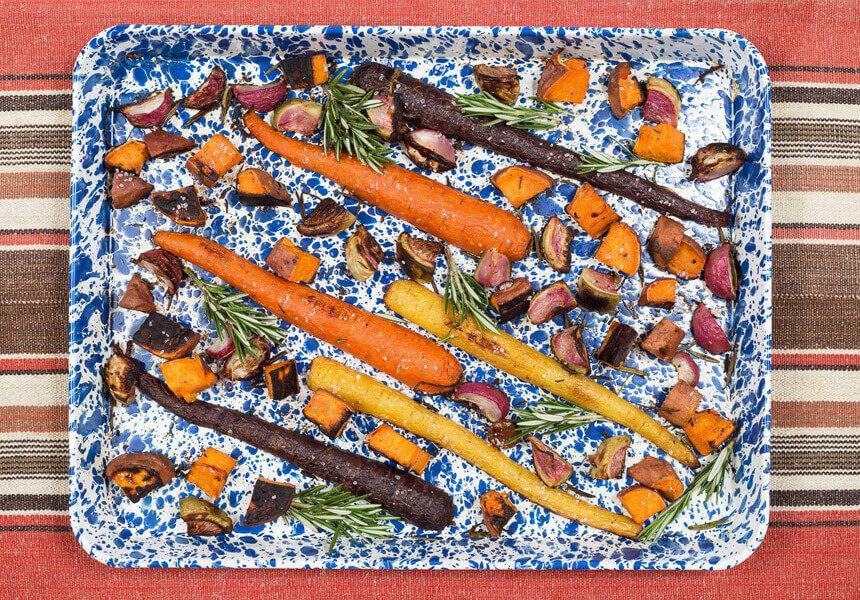 Got a fan of sheet pan dinners on your list? Elevate their meals with this 16″X12.5″ Enamelware Splatterware Sheet Pan from Rove & Swig. It also comes in turquoise, red, and gray!
Peace In This Place Wall Art Print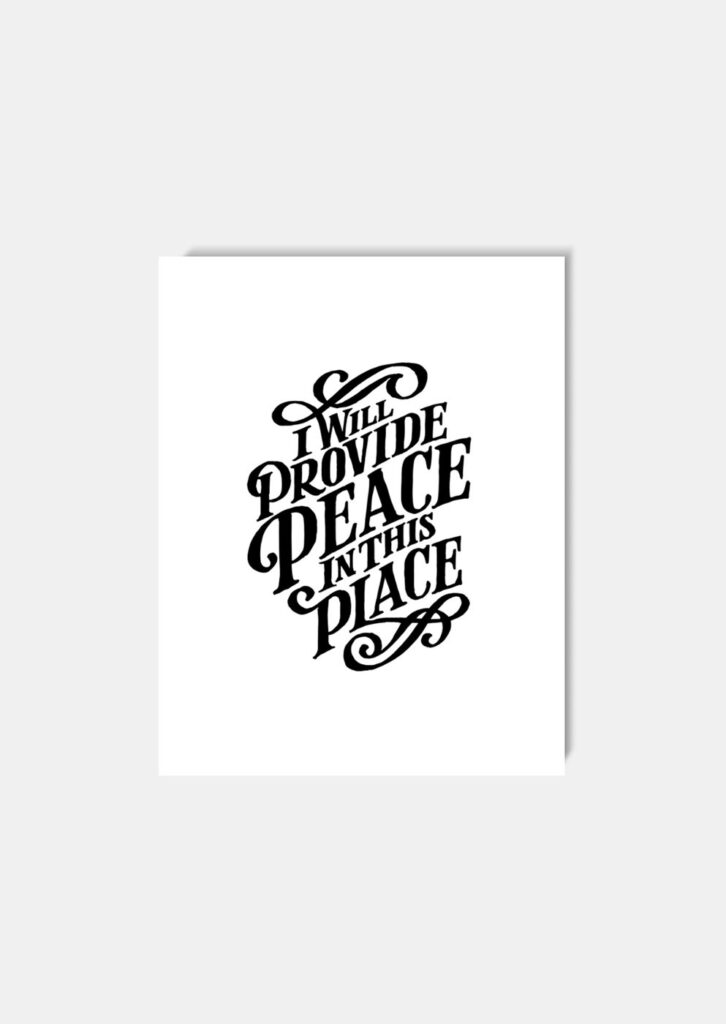 Put peace under the tree this year with this grounding wall art print form She Reads Truth. Inspire someone with this welcomed reminder!
Leather Portable Turntable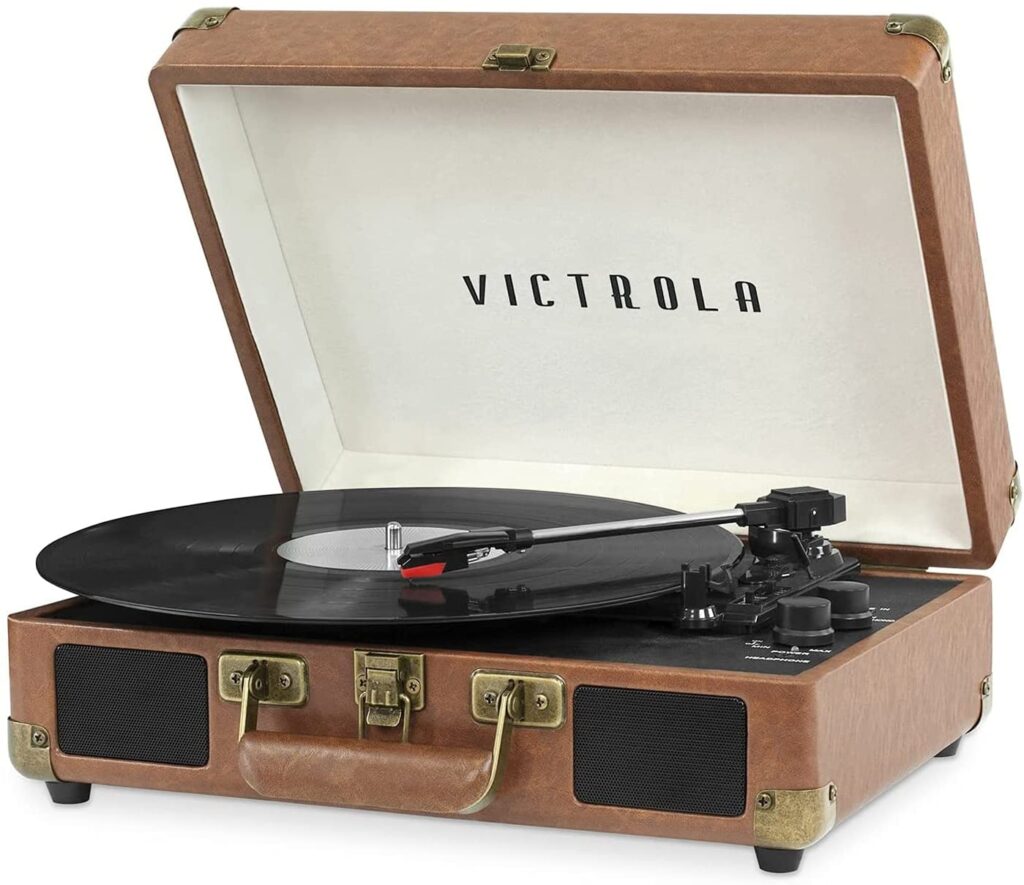 One thing that slows down time a little is analog music. Not messing with a phone or streaming service is paramount for a peaceful night in, and this leather portable turntable by Victrola is just the thing to help someone on your list relax.
Linen Bedding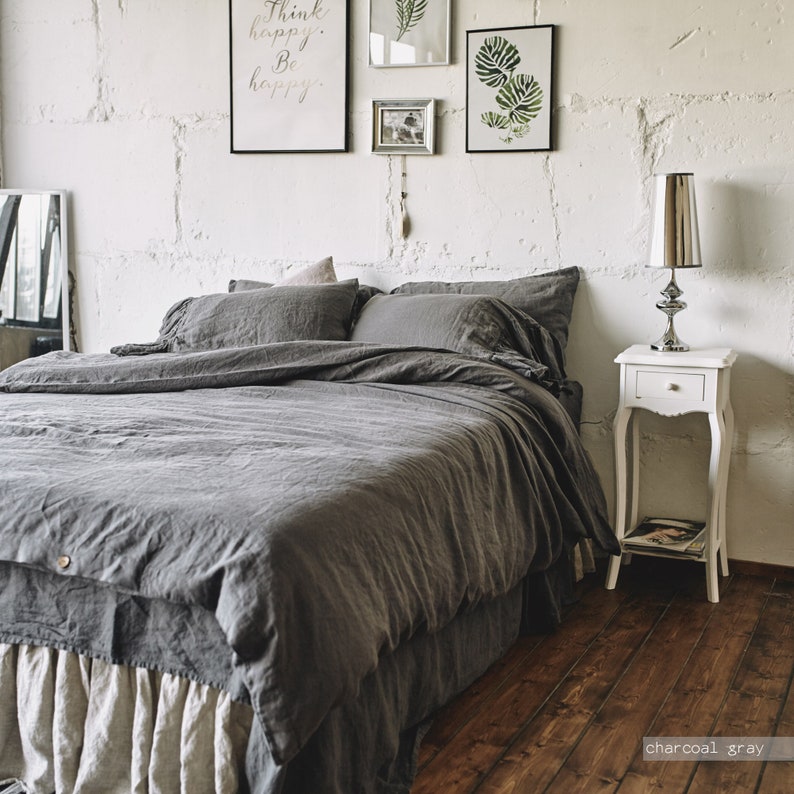 Deliciously soft and cozy, make someone's Christmas merry with a beautiful duvet or luxurious set of sheets from Lin -ok Linen. The shop owner is so kind and offered a coupon code for you all! 25% off her entire shop is at your fingertips with the code "SALEFORYOU" upon checkout. You guys, she is the sweetest!
This is Home by Natalie Walton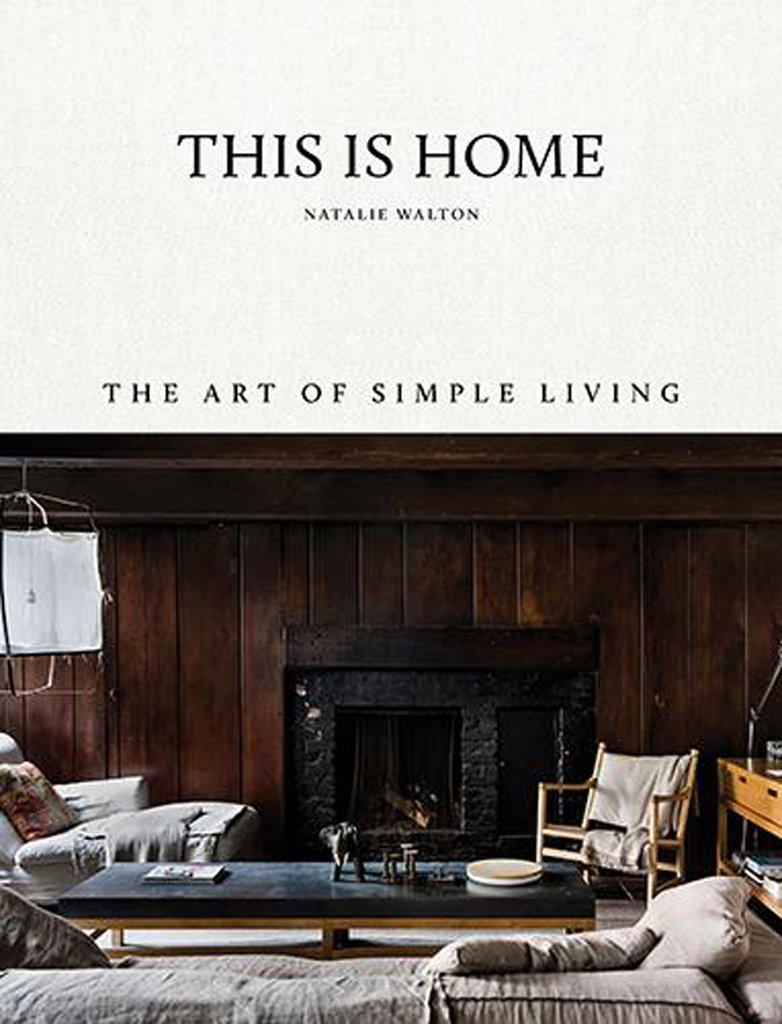 A little bit minimalist, a lot meaningful, This is Home takes a look at fifteen homes that are authentically molded to the simple needs of their dwellers.
Mexican Mortar & Pestle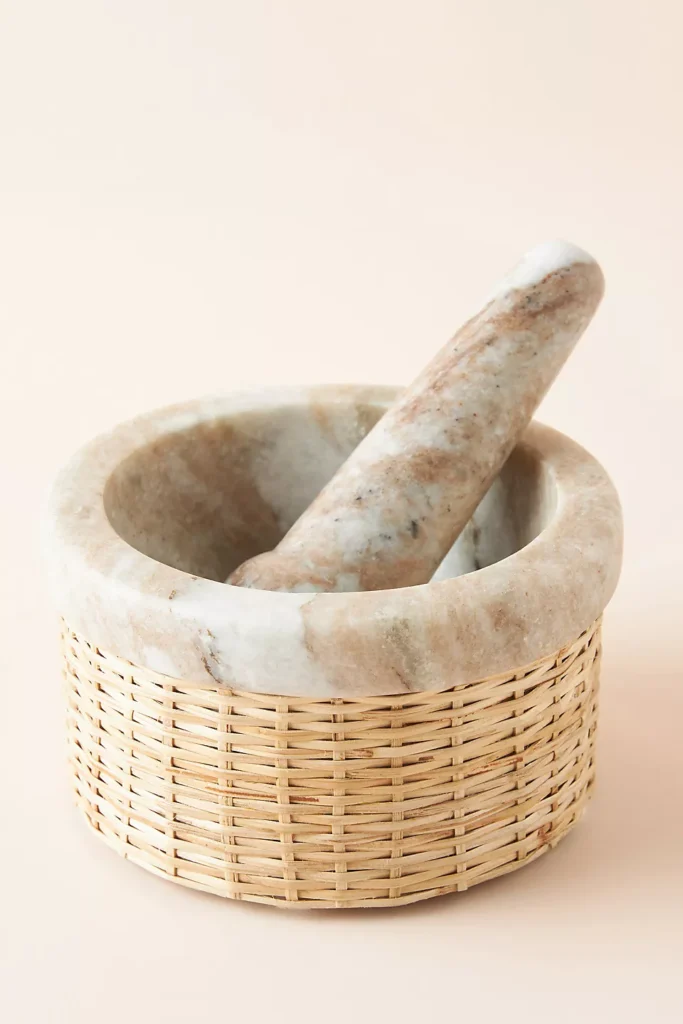 The traditional Mexican version of a mortar & pestle, this Bonita Molcajete Bowl from Anthropologie is prefect for the home chef who has everything! They will be able to make authentic guacamole, salsa, or grind their own spices, thanks to you.
Wooden Photo Ledge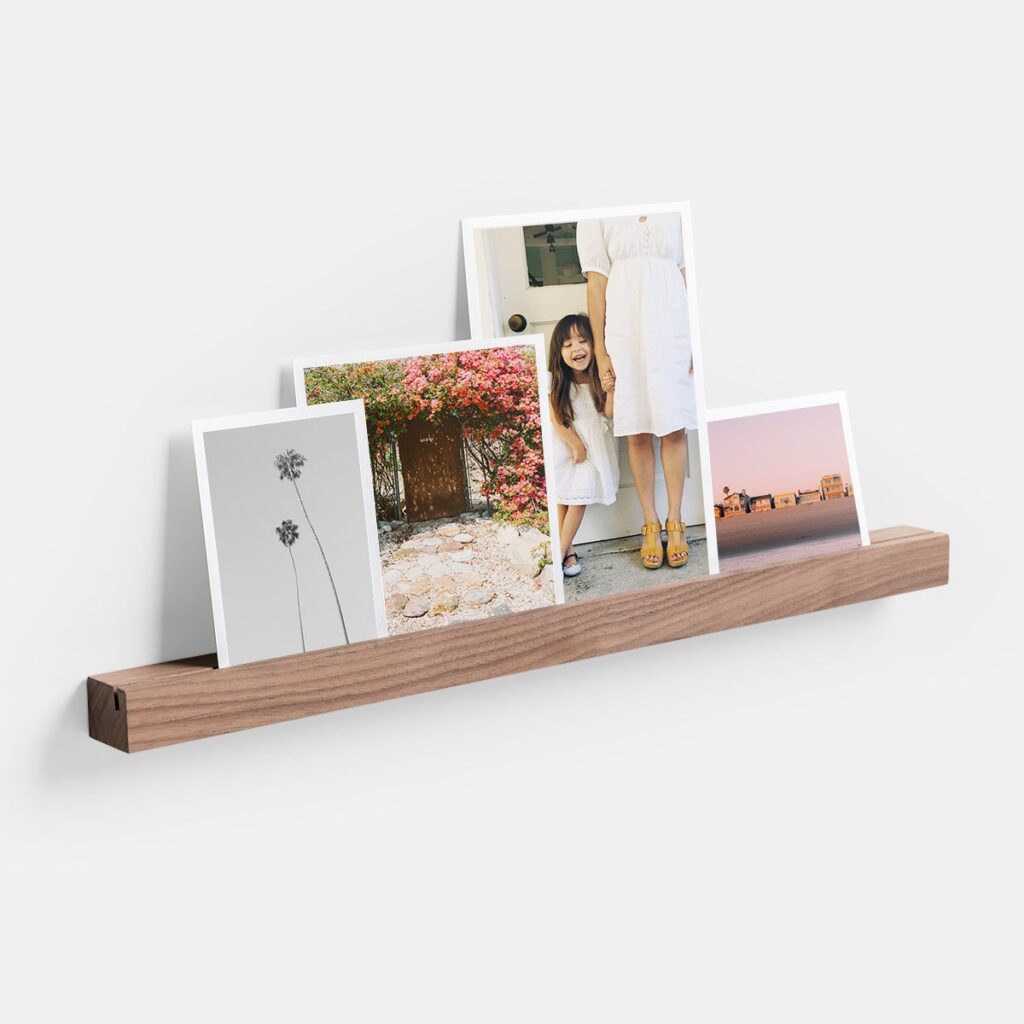 A gift that celebrates displaying memories, this sleek wooden Photo Ledge from Artifact Uprising fits into any décor
Linen Bento Bag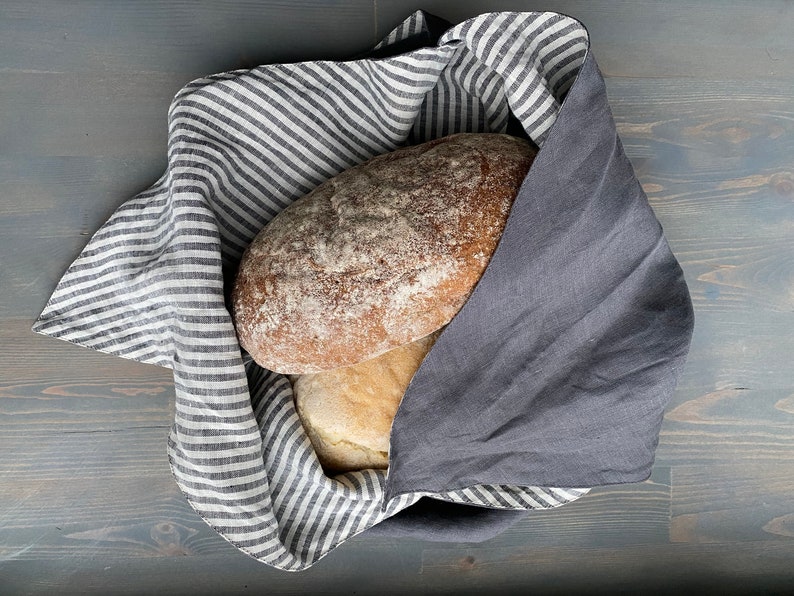 For the busy mom or commuter, this linen bento bag will help them wrap up their lunch in style! The sweet shop owner at Lin-Ok Linen is offering a coupon code for you, too! Type "SALEFORYOU" during checkout to receive 25% off of her entire shop!
Reclaimed Teak Cutting Board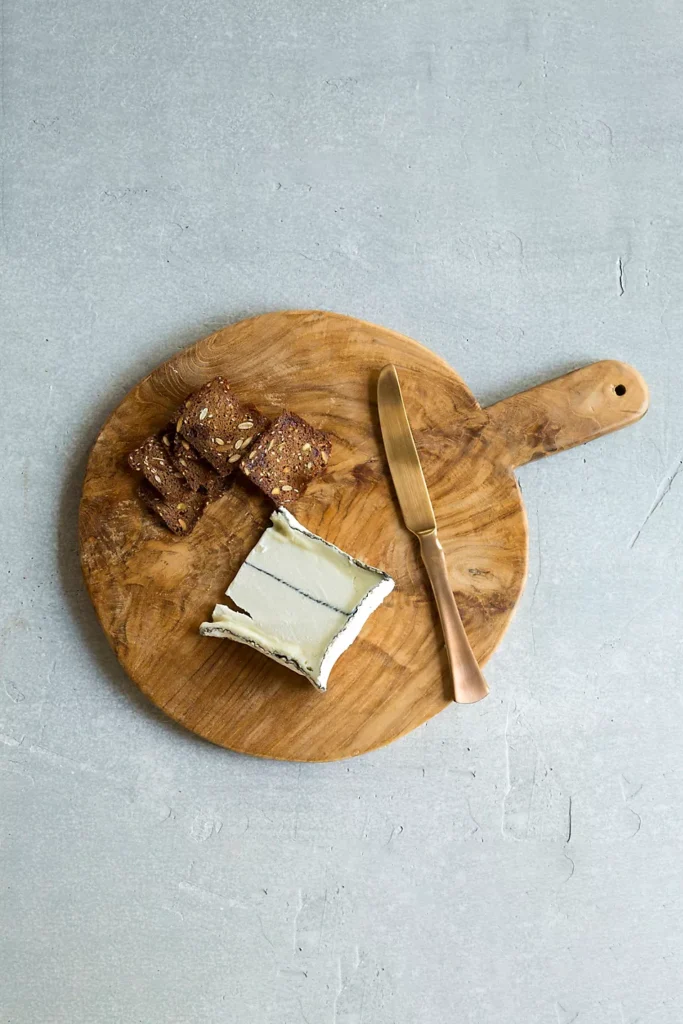 A beautiful Reclaimed Teak Cutting Board is perfect for everything from chopping to cheese display. And of course, it will look gorgeous propped against the backsplash.
The Cheese Board Deck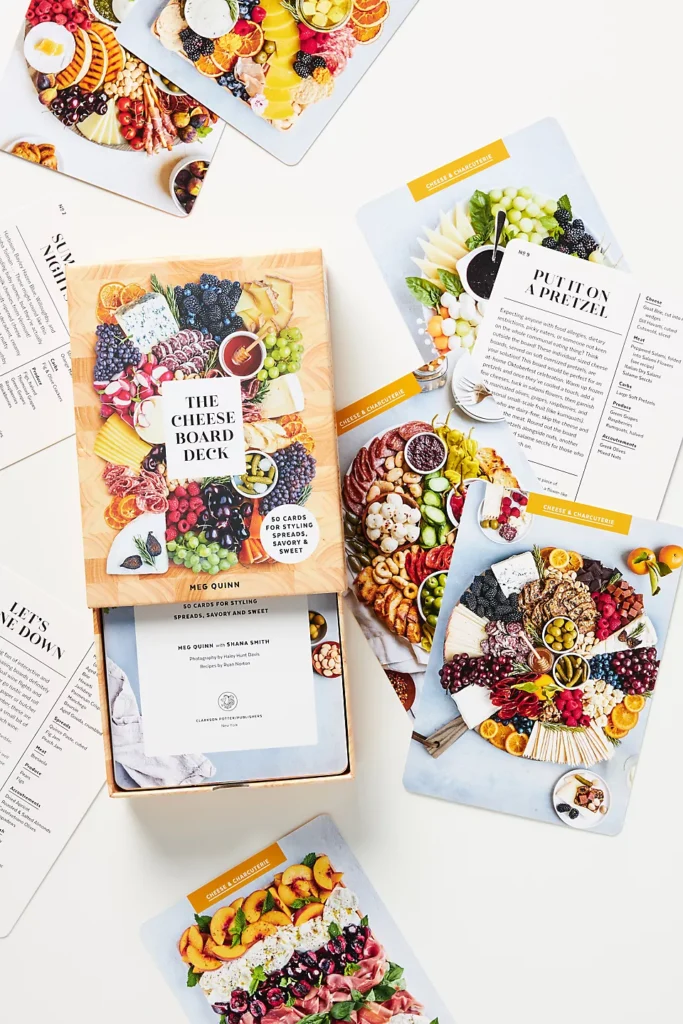 And to go with that gorgeous board, grab a set of these fun cheese board cards! They're packed full of gorgeous photos and creative ideas for endless board inspiration.
The New Southern Style by Harry N. Abrams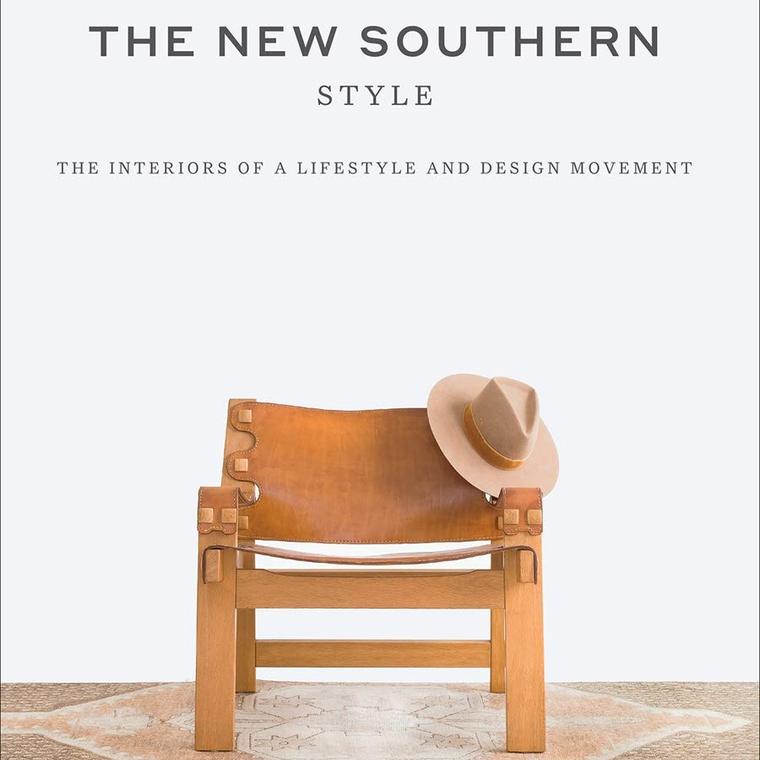 Clean, fresh, and full of Southern soul, this book is a must read for the interiors enthusiast, or anyone in love with their Southern lifestyle.
Compact Hand-Forged Iron Fireplace Keeping Set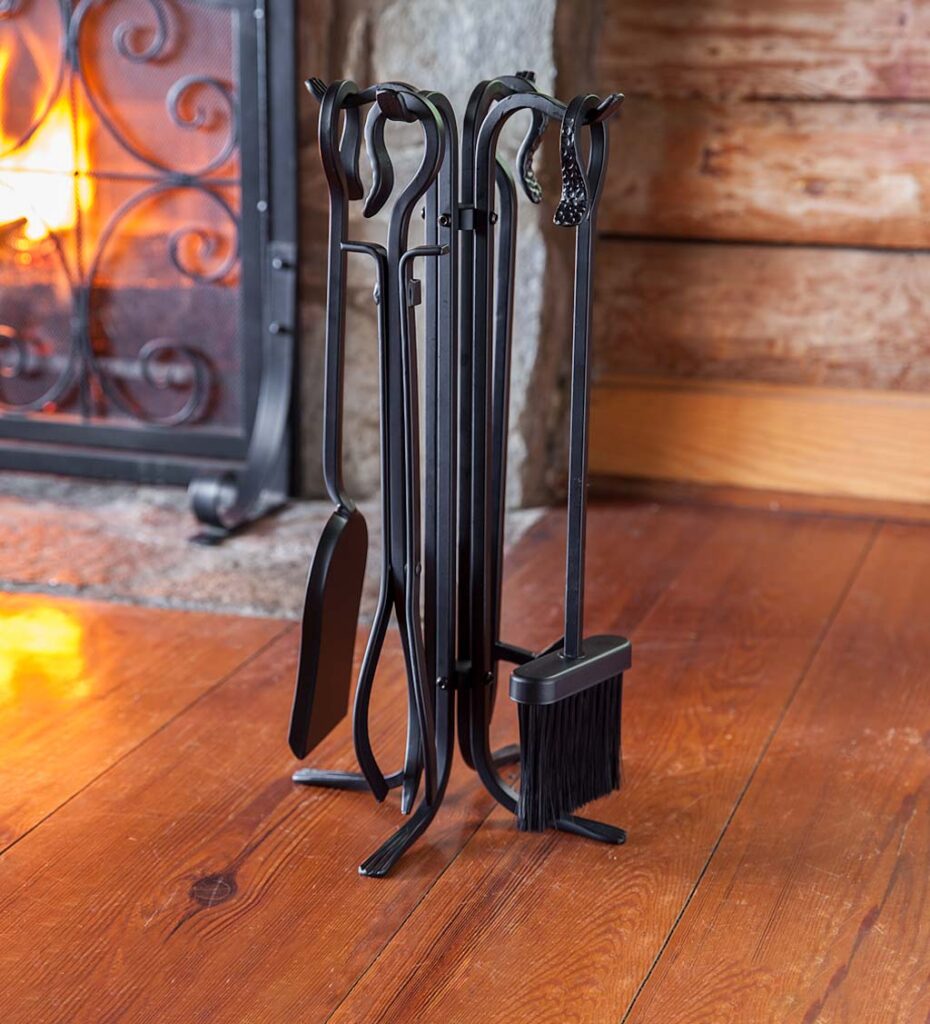 A clean-lined, sturdy little set of hand-forged fireplace tools for someone who loves curling up by a blazing fire.
Copper Plant Mister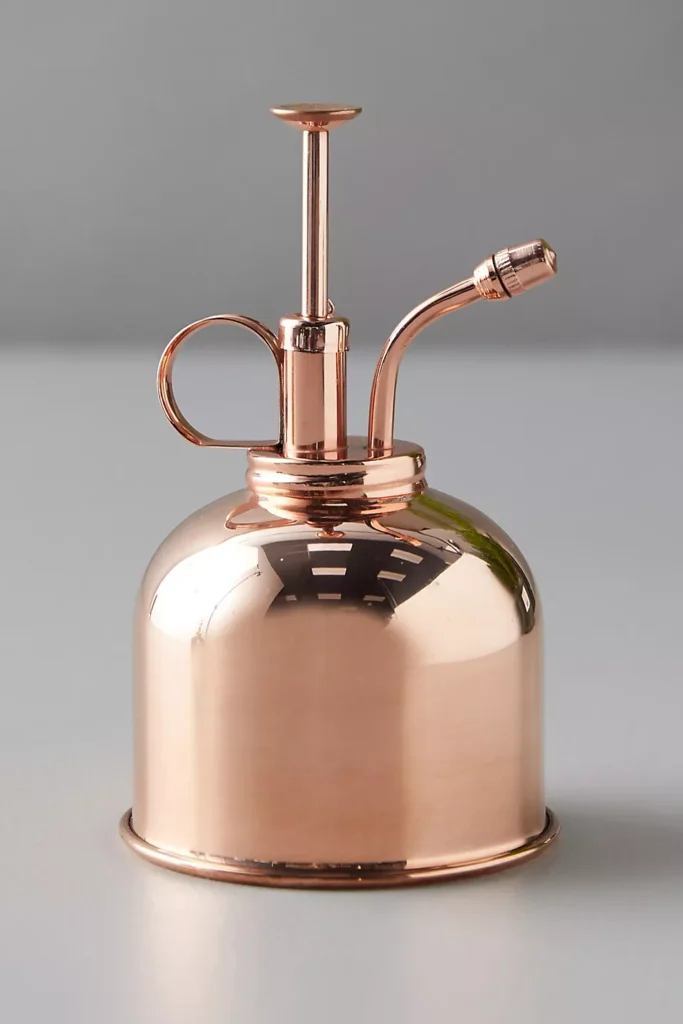 Chic and simple, give the houseplant parent on your list this beautiful copper mister and elevate their plant-care forever.
Enamelware Cake Stand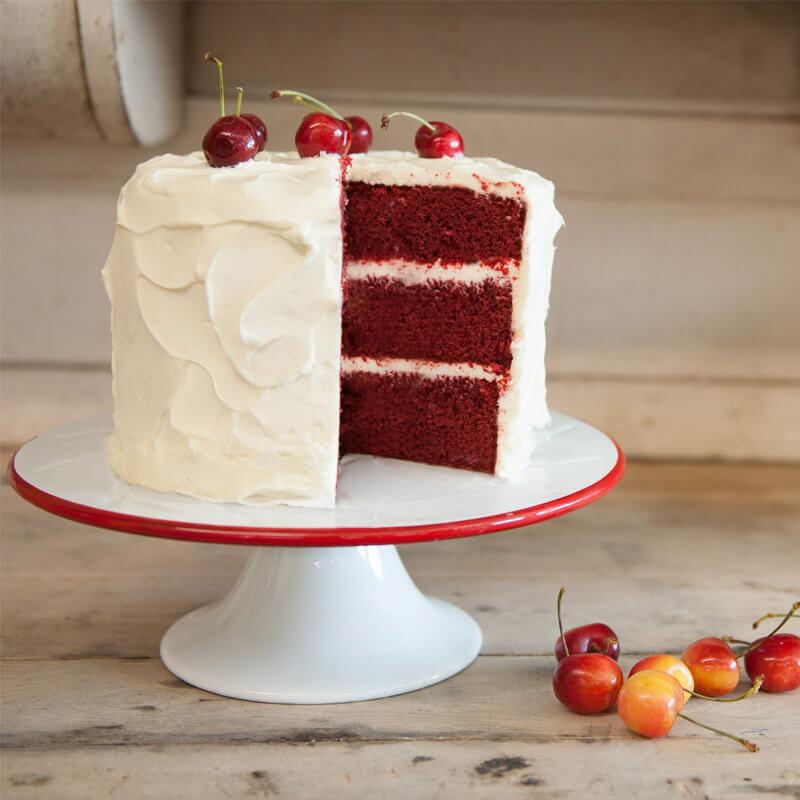 For a baker who loves vintage or farmhouse style, this Enamelware Cake Stand will be the icing on the cake! Looks great in use or sitting on the shelf awaiting their next sweet creation.
Down to Earth by Lauren Liess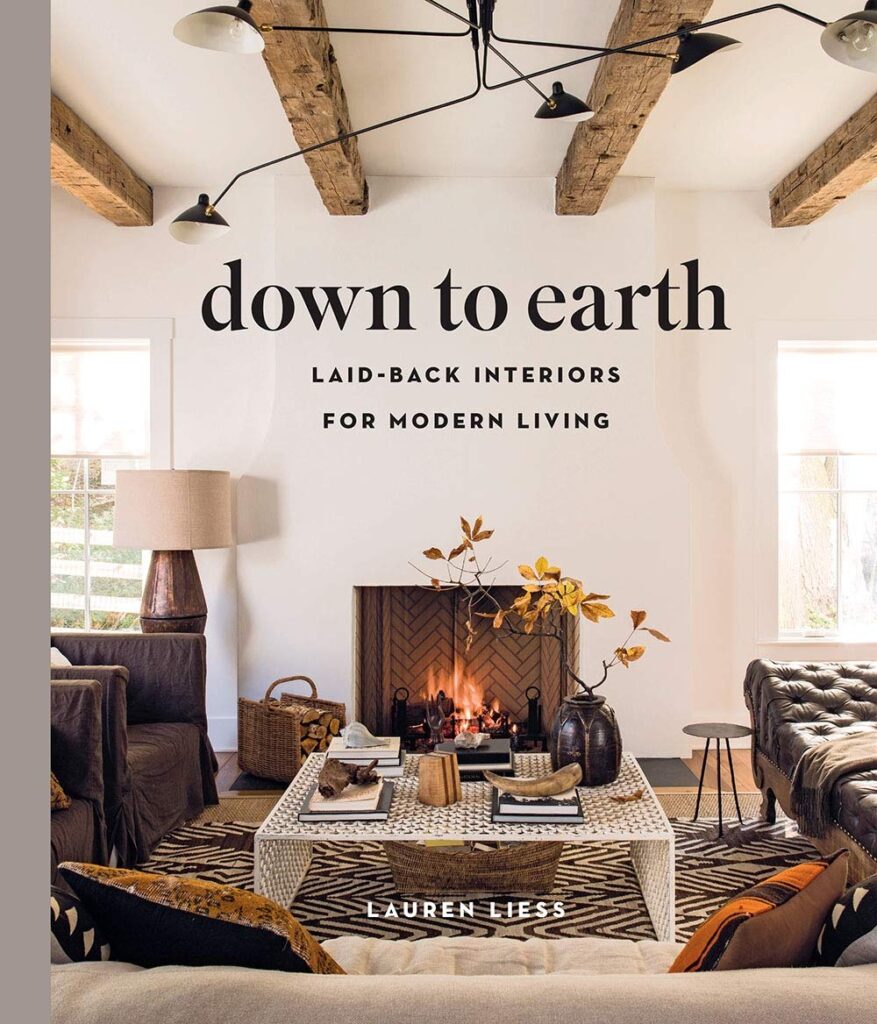 A drool-worthy book of refined organic interiors. The clean neutrals and natural elements in these hard-working homes will inspire anyone who is looking to create a restful sanctuary in their own home.
---
And there you go, friends! I hope you are excited to shop for your people and still feel the peace of the Christmas season. Have so much fun!
All images property of credited persons or businesses. Used with permission. This post may contain affiliate links. This is not a sponsored post.
ultimate holiday gift guide ultimate holiday gift guide ultimate holiday gift guide gift guide ultimate holiday gift guide ultimate holiday gift guide ultimate holiday gift guide ultimate holiday gift guide gift guide ultimate holiday gift guide ultimate holiday gift guide ultimate holiday gift guide ultimate holiday gift guide gift guide ultimate holiday gift guide