No pool? No problem! 5 Watery Ways to Beat the Heat
In the South we know a thing or two about hot weather! As the temps climb into the high nineties this week, priority number one is keeping cool. If you're out and about and looking for some chill, try one of these (pool-free) watery ways to beat the heat!
1. River Tubing, a Classic American Pastime
Is there anything more carefree than an afternoon spent floating down a river? Whether you're near cold mountain waters or a lazy river winding through farmland, grabbing a tube and heading downstream is the perfect way to spend a summer day. Kids (and sometimes dogs!) love tubing so it's a fun get-the-whole-family-together outing!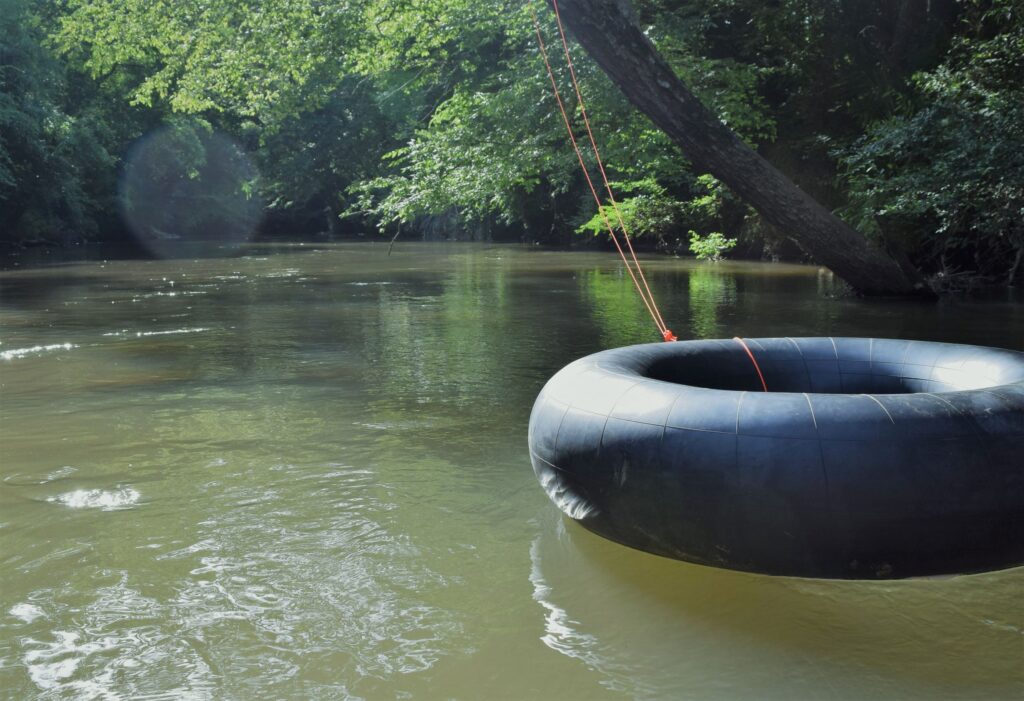 In Georgia we have a ton of River Outfitters that offer tube rental. It's an easy way to enjoy the river because the Outpost will offer shuttle service to the put-in, life jackets, lockers for your keys, changing rooms, push-sticks, and "cooler tubes" for drinks.
Find a Tube Rental Outpost Near You!
Or Try the DIY Route
Maybe you'd like more of a choose-your-own-adventure tubing experience? Google the public access points along your chosen river and plan out as long or short of a trip as you'd like. Depending on the flow of the river, you could be floating along at .5 miles per hour to 1.5 miles per hour. Check the water level ahead of time to make sure the river is safe for tubing at that time (too high and the current could be moving too quickly). And don't forget to allow extra time to hop out of your tube for lunch or swimming (where allowed, of course)!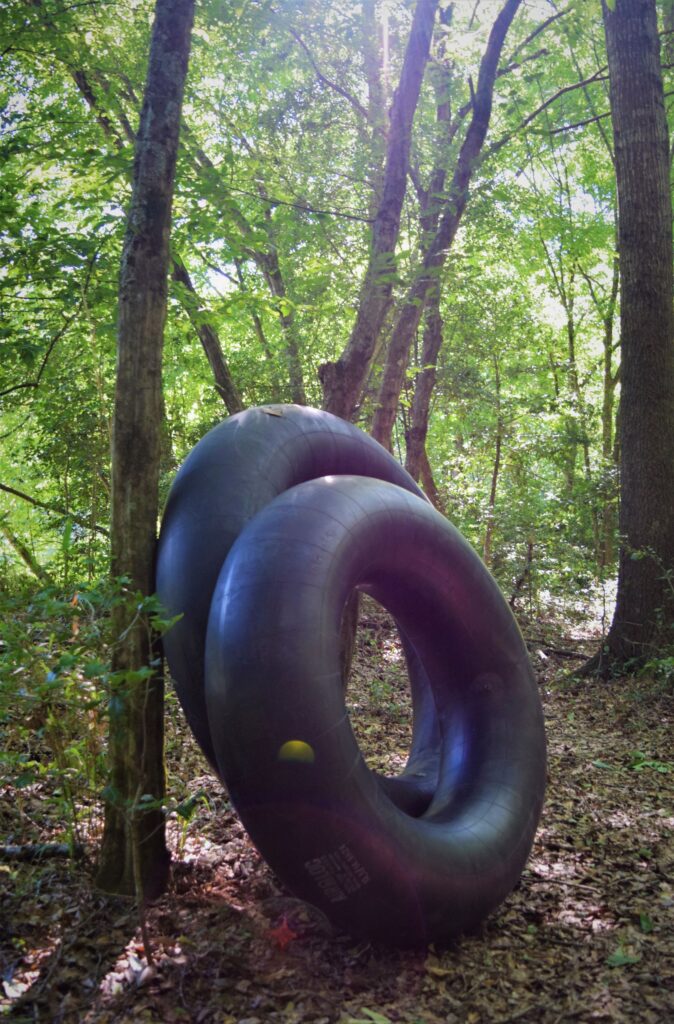 You can buy river-style inner tubes online, but I prefer tire tubes! They come in more sizes (little-kid size to HUGE) and are more durable than regular river tubes. Even if you pop one, tire tubes can be patched! If you want to make river tubing a tradition, tire tubes are yours for life!
Time to get your group together! Coordinate with some friends or family to have two vehicles (large enough to transport your tubes and your people) available. Drop one at the take-out point of your route, then pile into the second vehicle and drive upriver to the put-in. Bring a couple ropes to tie some of the tubes together if you're worried about losing a kid along the way. Then float the day away!
With either option- rental company or DIY- make sure to wear water shoes, pack a change of clothes, and have fun! For more tips on planning your perfect river day tap here!
2. Wild Swimming
From the secret swimming hole you grew up visiting to a river access on state-owned land, there are tons of opportunities to jump into wilderness waters! "Wild swimming" is merely taking a dip in non-groomed, non-publicized bodies of water. Not only does it feel wonderfully connected to nature to swim in an organic place, you'll also get an up-close view of local wildlife! Around here we frequently spot great blue herons, wood ducks, all sorts of fish, and huge dragonflies while we go wild swimming!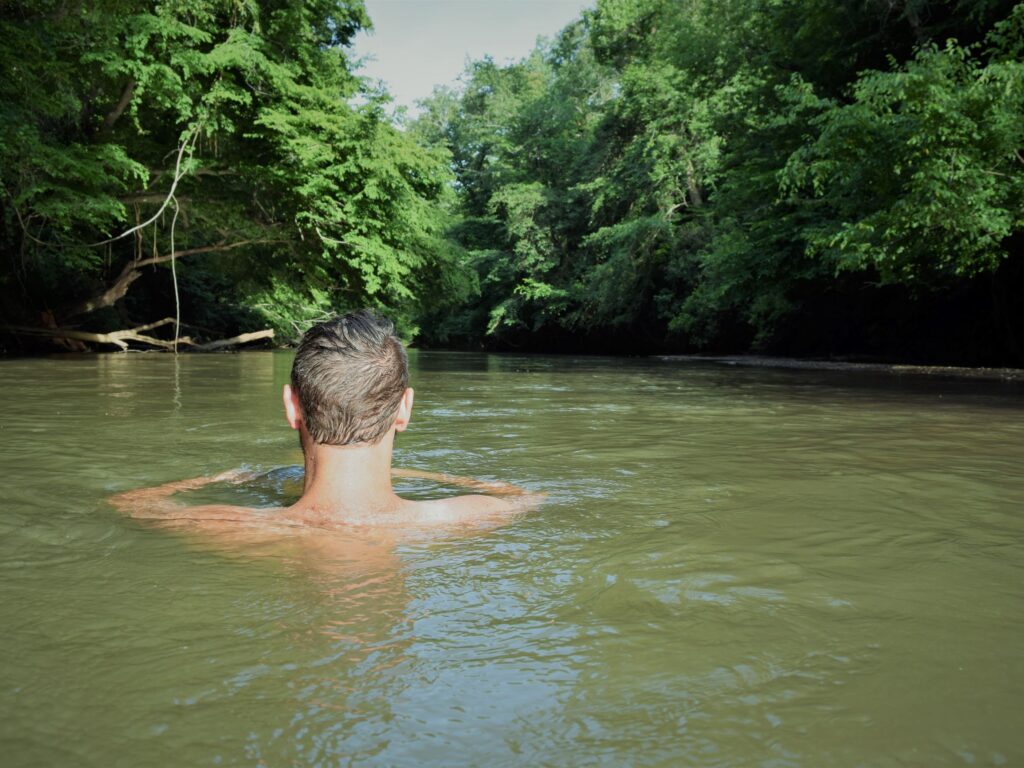 Used to swimming in a well-maintained neighborhood pool? Wild swimming might sound fun to you, but maybe also a bit risky. Don't worry! A little preparation goes a long way in keeping everyone safe and having a good time. Here is a list of safety guideline from wildswimming.co.uk to help you think ahead:
1. Never swim in canals, urban rivers, stagnant lakes or reedy shallows.

2. Never swim in flood water and be cautious of water quality during droughts.

3. Keep cuts and wounds covered with bandages if you are concerned.

4. Never swim alone and keep a constant watch on weak swimmers.

5. Never jump into water you have not thoroughly checked for depth and obstructions.

6. Always make sure you know how you will get out before you get in.

7. Don't get too cold – warm up with exercise and warm clothes before and after a swim.

8. Wear footwear if you can.

9. Watch out for boats on any navigable river. Wear a colored swim hat so you can be seen.
I would also add bring a first aid kit to that list, just in case. For info on how to find a great wild swimming spot tap here.
3. Fishing for Fun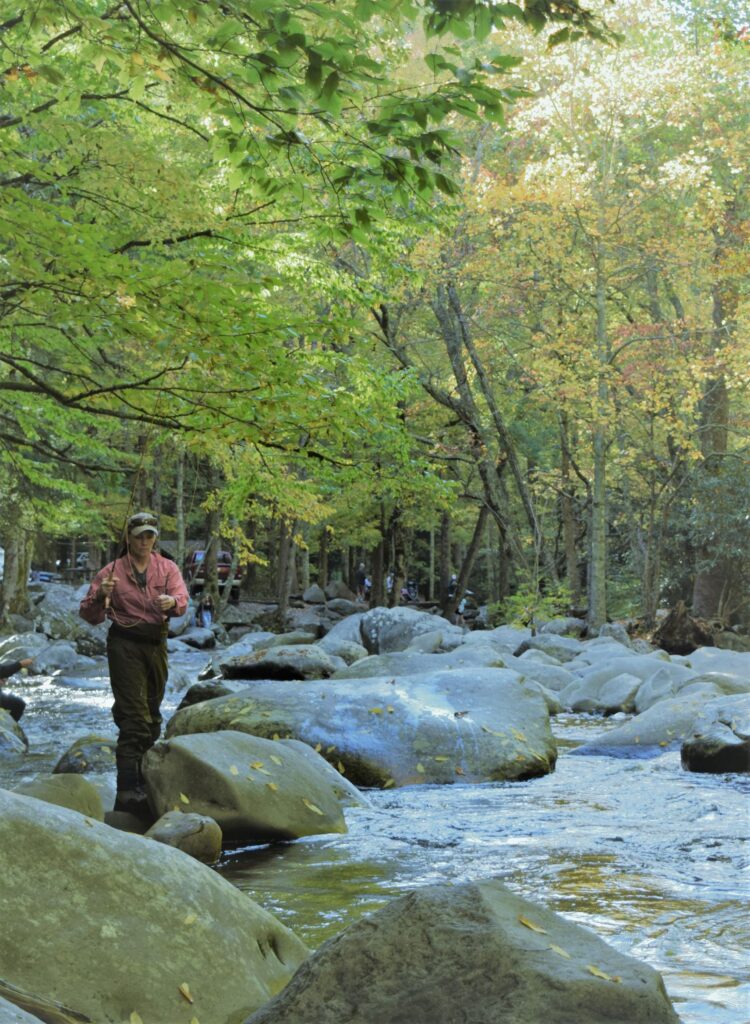 Fly-fishing is catching like wildfire in the Southern states. There's just something about a cold rushing river, the meditative rhythm of casting, and the clean, wild taste of mountain trout that has people all over the region jumping into waders to try their hand. And the inspiring outdoor women's group, Sisters on the Fly, has shown females that this sport isn't men's only! Check out these "ladies who lunch"- after they catch it, of course! Want to give this graceful sport a go? Here's how to get started!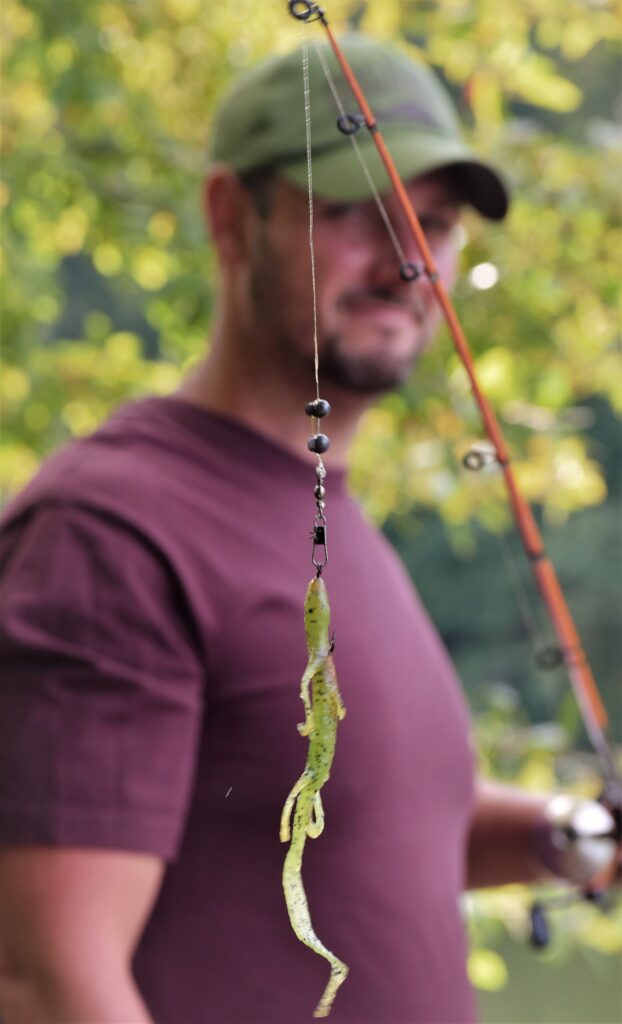 If fly-fishing doesn't lure you (oh my gosh I really just said that…groan), simple, old-fashioned "regular" fishing is a carefree way to spend the afternoon. Pack a picnic, grab a friend, and set up an old lawn chair on the nearest lakeshore. Sip on a lemonade and wade around in the shallows to cool off. You might scare a few fish away, but the perfect afternoon doesn't mean you necessarily have to catch your dinner! Bonus points if you make your own cane fishing pole! I can hear somebody whistling "Mayberry" in the distance…
4. Dock-Diving. It's not what you think!
Nope, dock-diving not even close to your mental image of a serene lake with an old weathered wooden runway jutting out over the surface, children readying themselves for a big leap into freedom. Instead, think cheering crowds, wild splashes, and the passionate intensity of a water-loving dog mid-flight… yes, leaping off the end of a dock-like structure.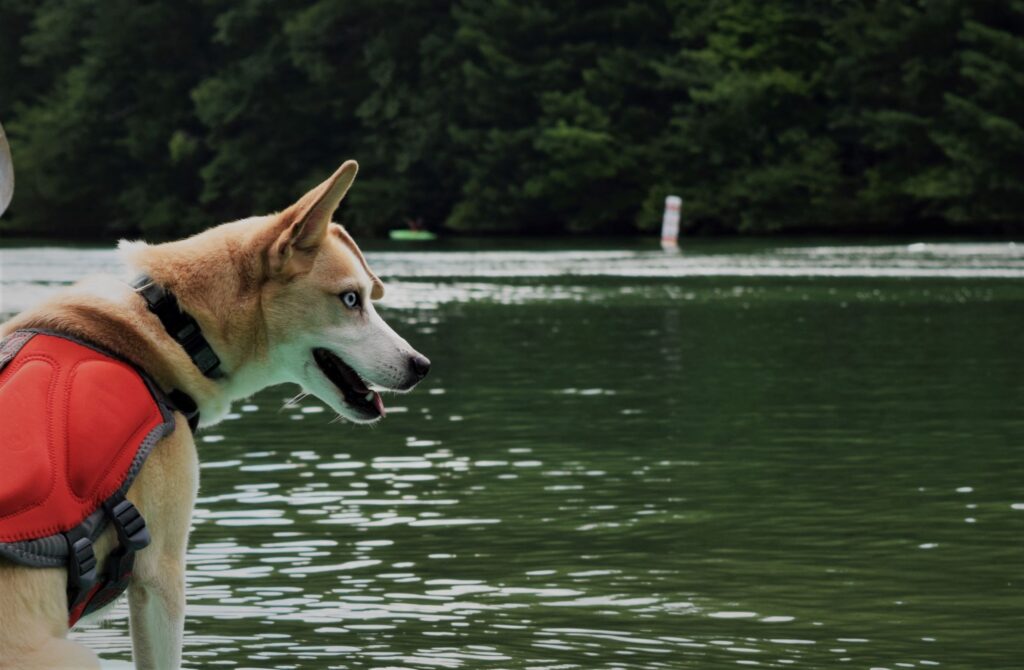 Dock-diving is an energetic canine competition where dogs of all shapes and sizes launch into the water after a beloved toy. The distance is measured and the farthest jump wins! It's a joyful sport to watch, and if you stand close to the pool you'll get a refreshing splash! To find a competition in your neck of the woods, check out the events page of the North America Diving Dogs website. Looking for an active way to bond with your dog? Find a beginner's guide on how to train your fur-baby to dock-dive here!
5. Kayaking to Paddle Your Cares Away
Ten-ish years ago kayaks were only for the serious outdoorsman. The river rats searching for thrills in churning rapids. The athletes who confronted claustrophobia and donned spray skirts that locked them into their boats as they flipped under water again and again. No thanks, the rest of us thought. But something changed a little while back. We learned that a quiet lake is just as kayak-able as a suicide stream. And that a river with just a little current provides a Tom Sawyer-style escape enjoyable for all, 'tween to retiree! Lake, river, even a pond, all are fun to paddle in your own personal boat!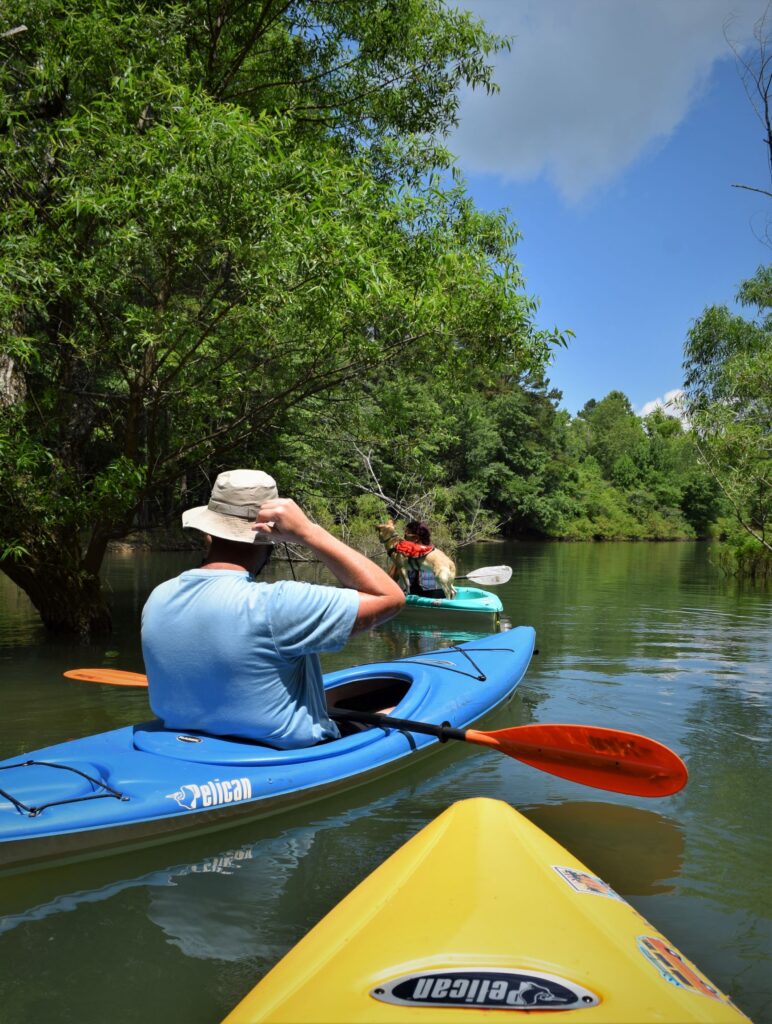 Dip your toe in the water by renting a kayak at your local River Outfitter or lakeside State Park. But if you're ready to have water access whenever the mood strikes, jump in and get yourself your own smart little watercraft! Don't know if you prefer a sit-on-top or sit-in? Trying to figure out if you have space for a traditional boat, or need a space-saving inflatable? Even with the different lengths there's so much to consider! Here's a very thorough guide that will help you choose your perfect kayak!
However you choose to stay cool this season, have fun and enjoy your summer! For more ideas on how to do just that, check out this post!
ways to beat the heat, ways to beat the heat, ways to beat the heat, ways to beat the heat, ways to beat the heat,