What to Do with Your Life in August
Happy August! We've officially entered the dog days of summer! It's a weird month, really. For those of us in Georgia it's the hottest time of the year, yet everyone has returned to school. There's more structure to most peoples' day, naturally, but we still want to celebrate all the sunny season has to offer! It's time to get intentional. This far into the season most of us are weary of coming up with activities to occupy our overheated existence, so here's a little help! Read on for summery ideas about what to do with your life in August!
Visit a Roadside Produce Stand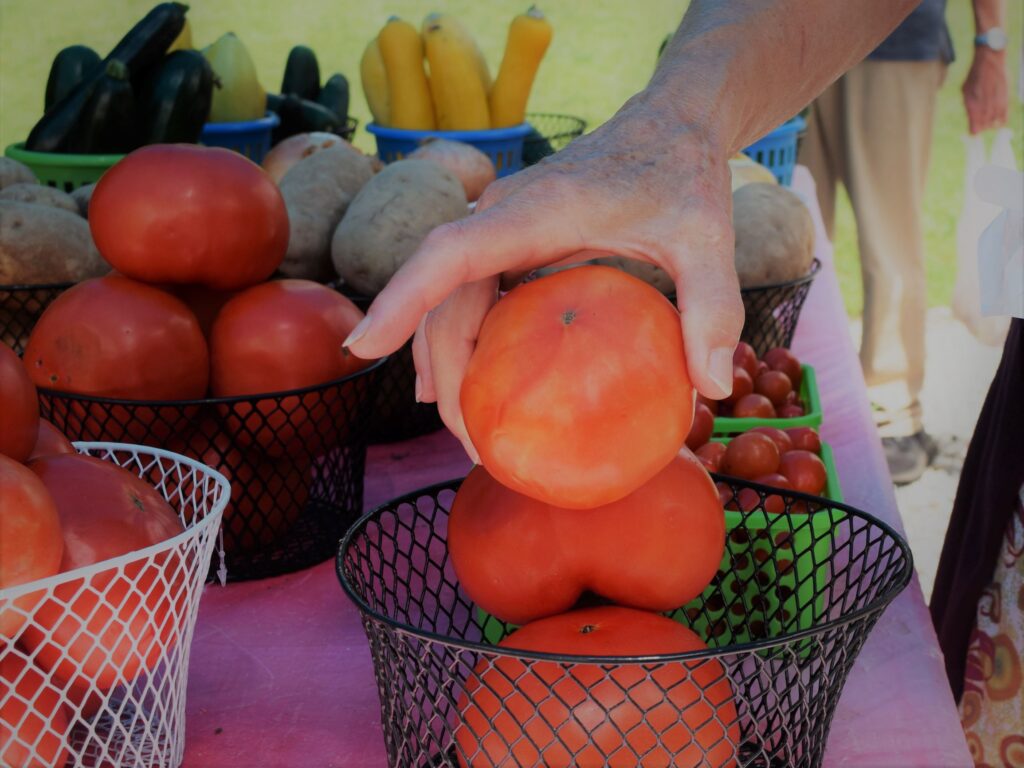 August is the absolute best time to stop by your local roadside produce stand! I always get in the mood for farm stands and farmer's markets in April when few things have really come into season yet. But right now the tables are full of a colorful bounty! In addition to gorgeously rustic heirloom tomatoes and pepper varieties you won't see in grocery stores, you'll find an abundance of sweet potatoes, peaches, watermelons, Silver Queen corn, green beans, herbs, and cantaloupe!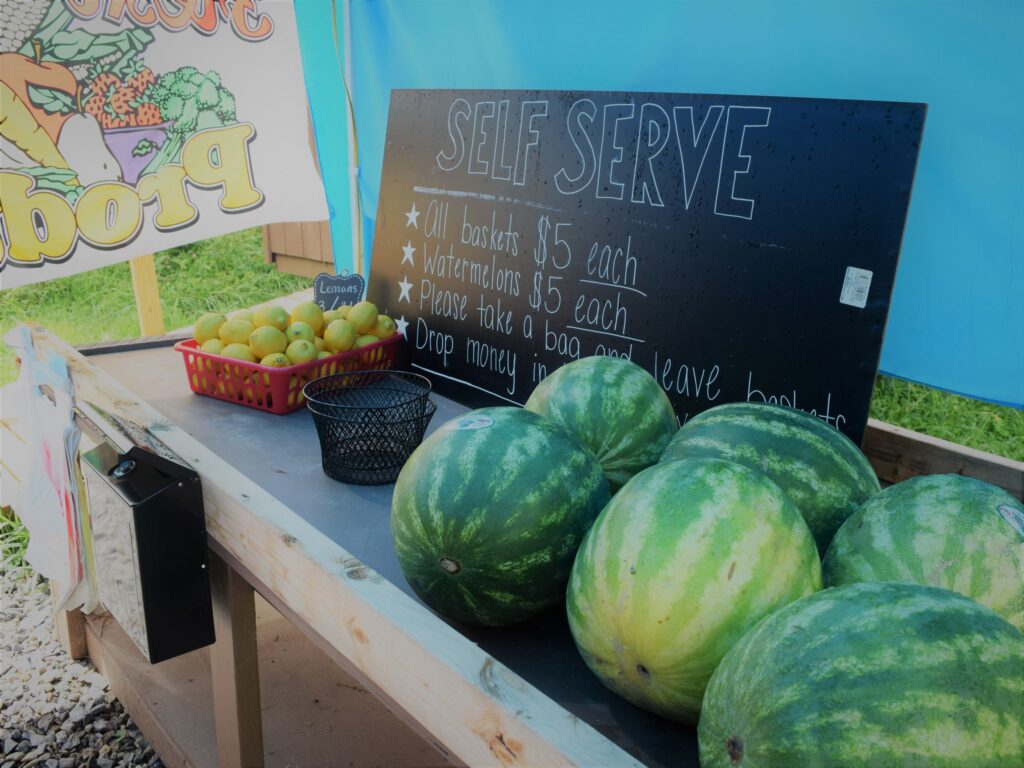 Some spots operate on the honor system and as you drop your dollars in the box you'll get the warm-and-fuzzies about old-fashioned values and faith in your fellow man. Or maybe the stand closest to you has a cheerful face behind the table, ready for a neighborly chat! Make sure to ask the grower what they like to cook with their fruit and veg. I've gotten some remarkably delicious meal ideas from the people who know their food best! Either way, you'll liven up your day and your dinner by stopping by a produce stand and supporting local!
Take a Spontaneous Road Trip
Think you don't have time for one more vacation before pumpkin spice season descends on us all? You do if you don't spend time planning it! Most of the effort and busyness surrounding a trip is actually the planning part- the itineraries, research, lists, reservations… But you can travel without all that!
You need three things to make an awesome spontaneous road trip happen:
Transportation- Pile into whatever reliable vehicle you have, rent a pickup truck, or even take a passenger train! Use what you have access to at short notice.
Destination- Any small town, campground, National Park, or big city is fair game. If you have one night off it's a good idea to choose a map dot within a three hour's drive, but if you have a couple nights you'll have the freedom to pick a place further afield.
Provisions- Don't go all Oregon Trail on me. A backpack with a couple changes of clothes, an extra pair of shoes, and one warm outer layer is plenty. As far as food goes, pack some snacks and water, but eating at just-discovered places along your route is half the fun!
A couple days away will rejuvenate as much as a week if you don't strive for perfection and just let serendipity take the wheel. Embrace an explorer's mindset and go squeeze in a few more summer vacation memories!
Cook Over a Campfire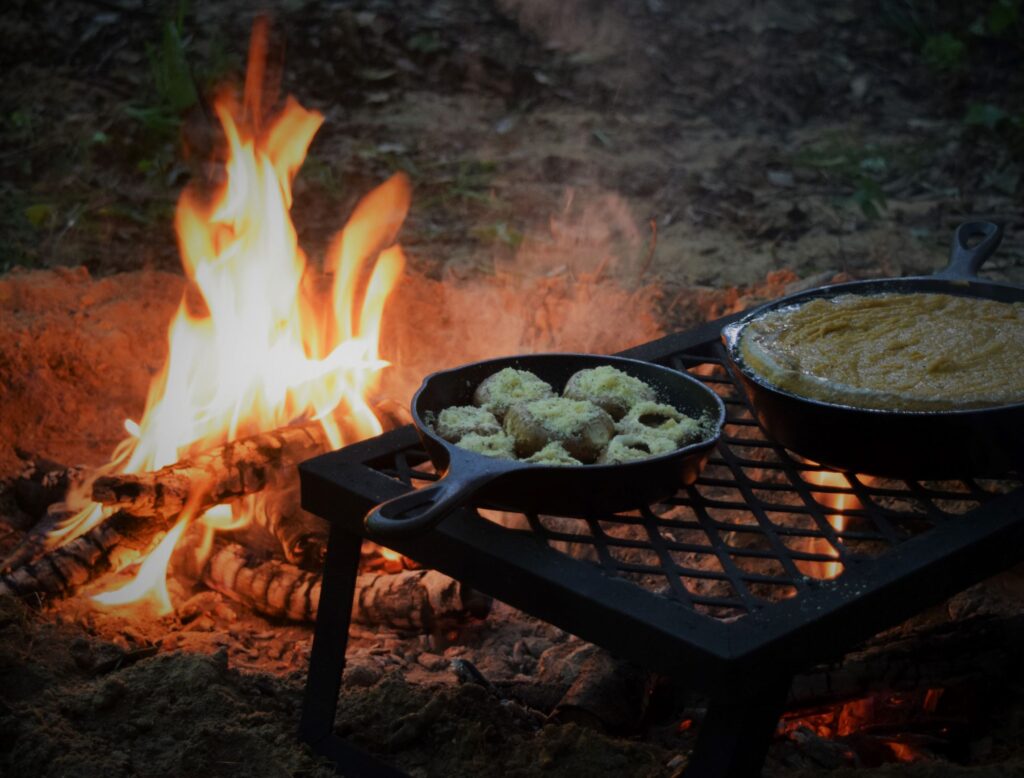 Nothing smells as good as a meal cooked over a campfire- no tent needed! (Although yay for you if you're going camping soon!) Build a little woodfire in the backyard and gather your lawn chairs. You could get fancy and try making campfire tacos or dutch oven cobbler. For an easier evening, just skewer a few hotdogs to hold over your firepit! Follow up with s'mores for dessert and you've got a lovely summer night's entertainment! Doesn't everything just taste better eaten outside?
Get Crafty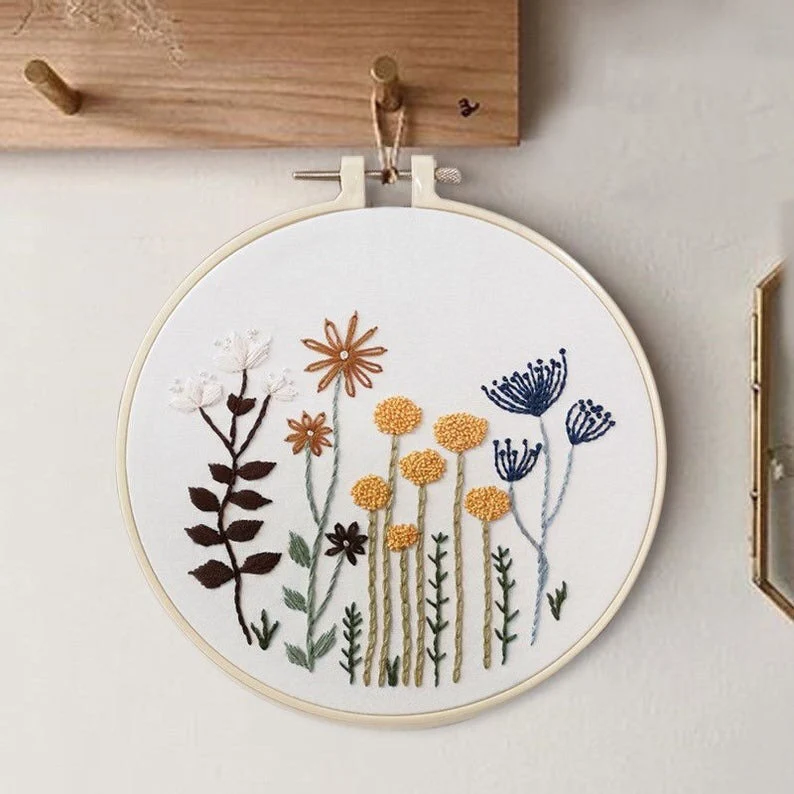 Sometimes you need a break from the heat and I'm saying August is that time. When temps are in the 90's and the humidity is unbearable there's no shame in escaping into the A/C! Set aside a few indoor hours and declare a Crafternoon! Dust off a craft kit you ordered months ago but then life got too busy and you forgot about it. (The lovely embroidery kit shown above can be found here.) Or grab some tie-dye supplies and a pack of white tee shirts or pillowcase for some retro fun! Try Sun-printing if you're looking for a simple project that also yields super cool indigo-colored art to hang on your wall.
If you can't think of anything that inspires you, jump on Country Living Magazine's craft page and I guarantee you'll find a project that piques your interest! Press play on an energetic music mix and let the creativity flow!
Be a Tourist in Your Own Town
When you're on vacation do love checking out cute lunch spots? Do you like to visit local history museums, or spend an afternoon playing miniature golf? Maybe you always grab a coffee and browse little indie boutiques in the Historic District? Ok, perfect. I know an outstanding travel destination for you! It's your hometown!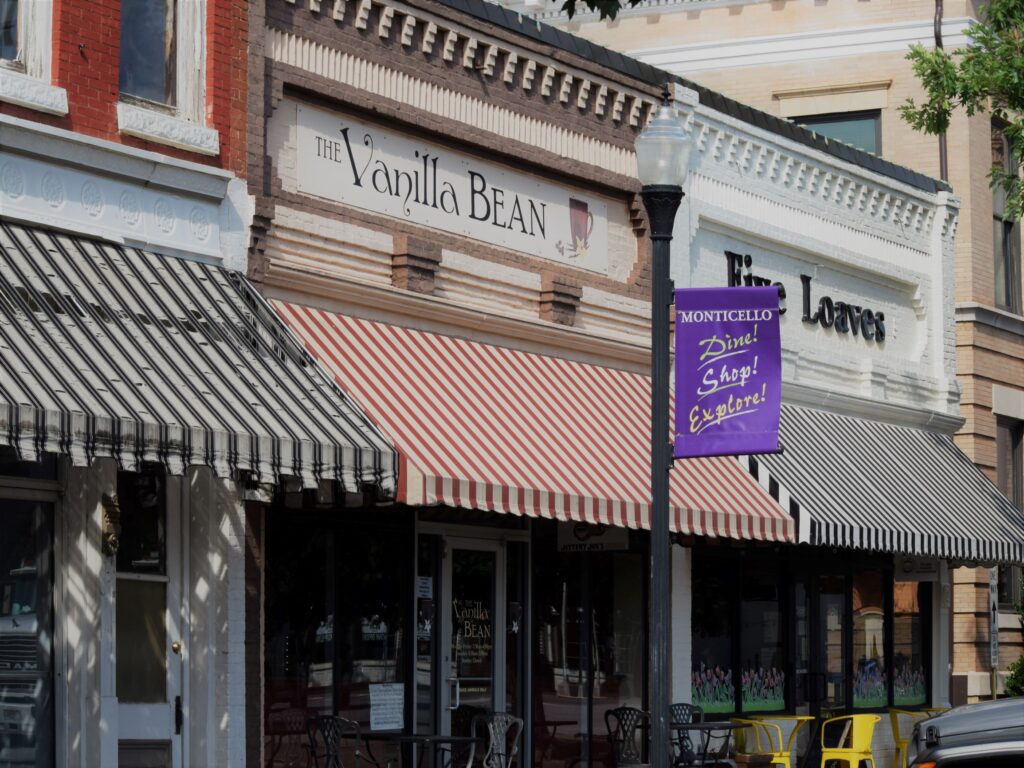 You might see your hometown every single day, but how often do you explore it? We live in a small town that most people drive through to get to "real" places. Honestly that's what I do, too. And then, stuck in traffic one day, I started noticing the cute shop windows. The adorable Main Street. I discovered that we have fantastic shops right here! And fresh restaurants! A quick google search revealed a new ice cream parlor, a local history museum, and a well-tended farmer's market. Here? Who knew!
So park in town, wander around (like you're on vacation) and stumble upon your own local gems! Shop the boutiques for "souvenirs". Eat lunch at the sandwich shop merely because it's cute. Take a few photos of your "trip" and make some memories! Vacation is a mindset. And now you don't have to travel very far to get there!
---
Enjoy your August, friends! Let's soak up the last drops of glorious summer! For more ideas hop over to this post or this post!
What to Do with Your Life, What to Do with Your Life, What to Do with Your Life, What to Do with Your Life, What to Do with Your Life