A Fresh DIY Farmhouse Foyer Renovation
Before
The house had been sitting vacant for a decade.

When the listing popped up on whatever real estate site I was on, the photos showed privet growing up to the roof. And where there wasn't a privet jungle there were rotting windows. Now here's the thing. I like things a little dismantled, a little overgrown. Not for forever. But the abandoned look of the house is what really hooked me.

I had to see it! So we did!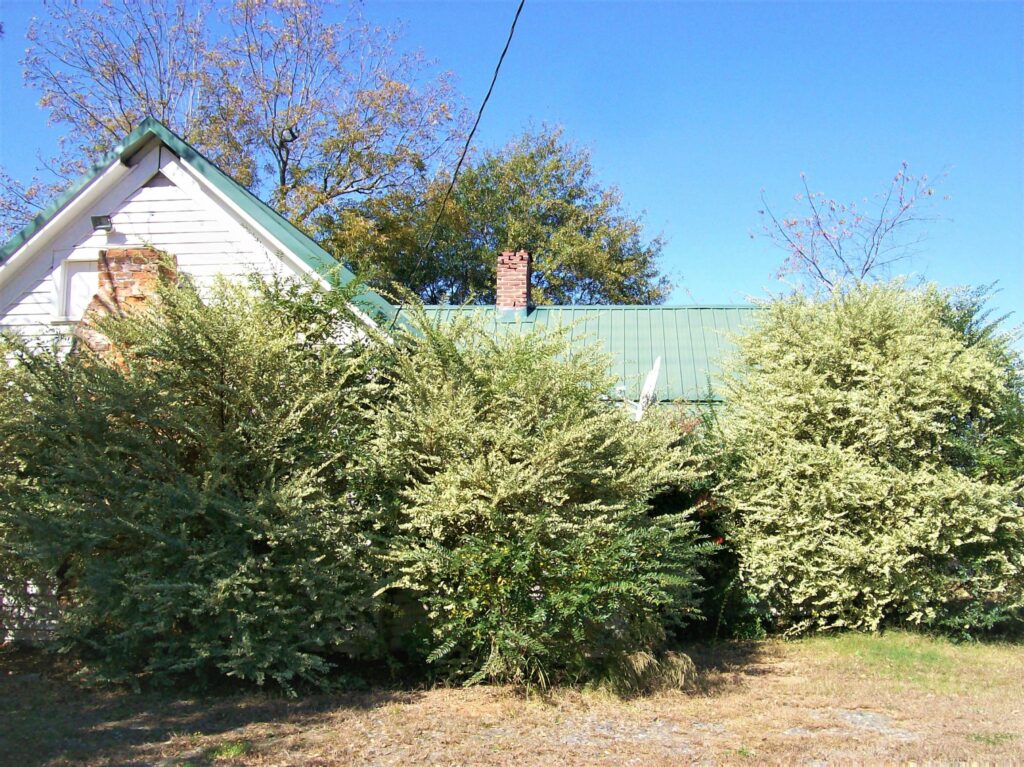 Pulling in the driveway you could see the photos hadn't flattered. It was a scruffy, simple white farmhouse. Little. And in need of a little love. Honestly, walking up on the porch I fully expected to go through the door and promptly fall through floorboards like in the Tom Hanks movie The Money Pit. But the porch sure was sturdy…huh!

We stepped through the front door into the foyer.

Wow.
I had never felt more at home in my life.

Now I'm not a person who believes in love at first sight. I'm not a romantic (although nostalgia is a form of romanticism, I suppose). Most people don't see indoor/outdoor carpet, Americana wallpaper, and 80's brass fixtures and think, "This is The One".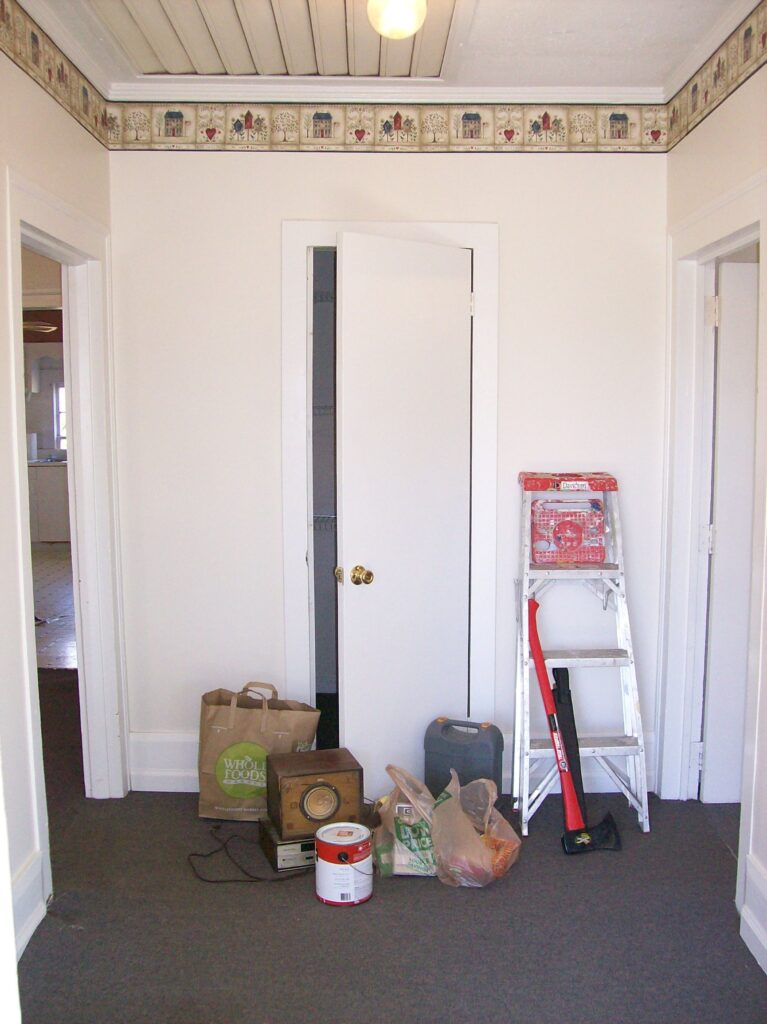 Oh but I did!
I was 100% smitten. And it wasn't about how it looked, it was how it felt.

It felt like home.

Finding home all started in the foyer. And this is why the entryway is one of the most pivotal areas in your home. When you walk through the door after a long day of work, the foyer transitions you back into the person you really are. It welcomes you back into your private space to just be you.

Maybe you've brought your babies home into this space (or puppies, if you're like us). You've most certainly welcomed your loved ones into your home right here in the foyer. And it's made an impression on them, too. It's set the tone for their time with you and made them feel welcomed into the warmth of your hospitality.

Sure the normal renovation targets are big ticket items like kitchens and bathrooms. The foyer is often overlooked. But the foyer matters.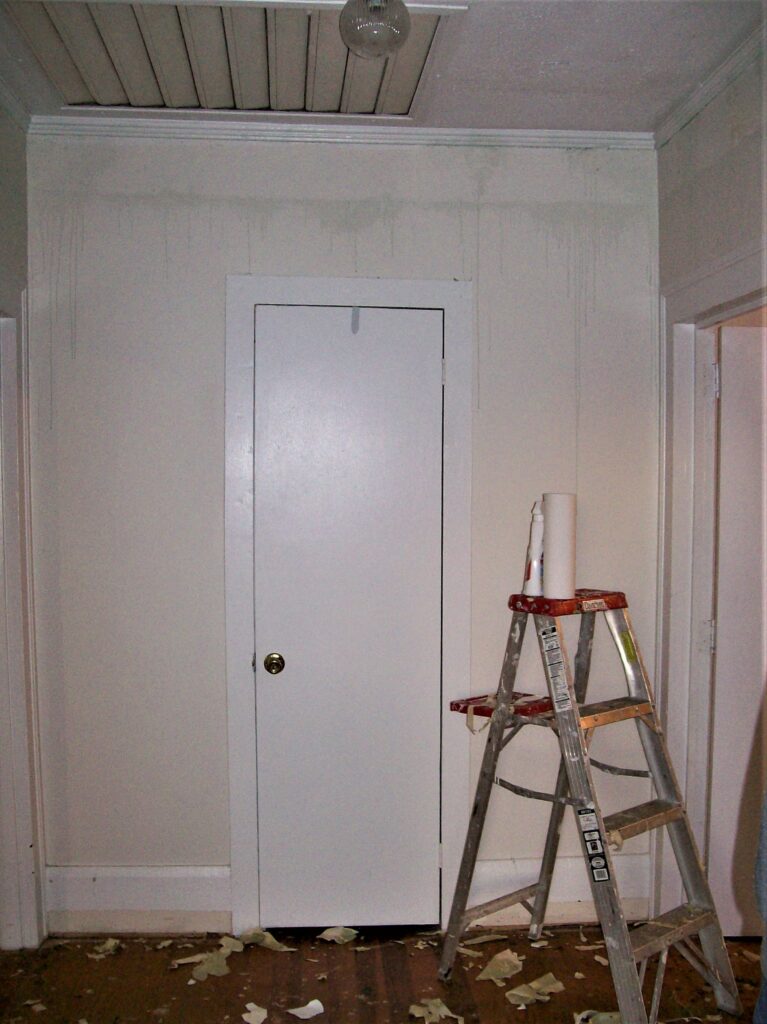 Now our foyer had already worked its magic on me when I first stepped in the door. But that didn't mean I wanted to keep the look. I wanted it to feel the same, just be welcoming to the eye as well. I was looking for two words: "fresh" and "character".
And so we got to work!
After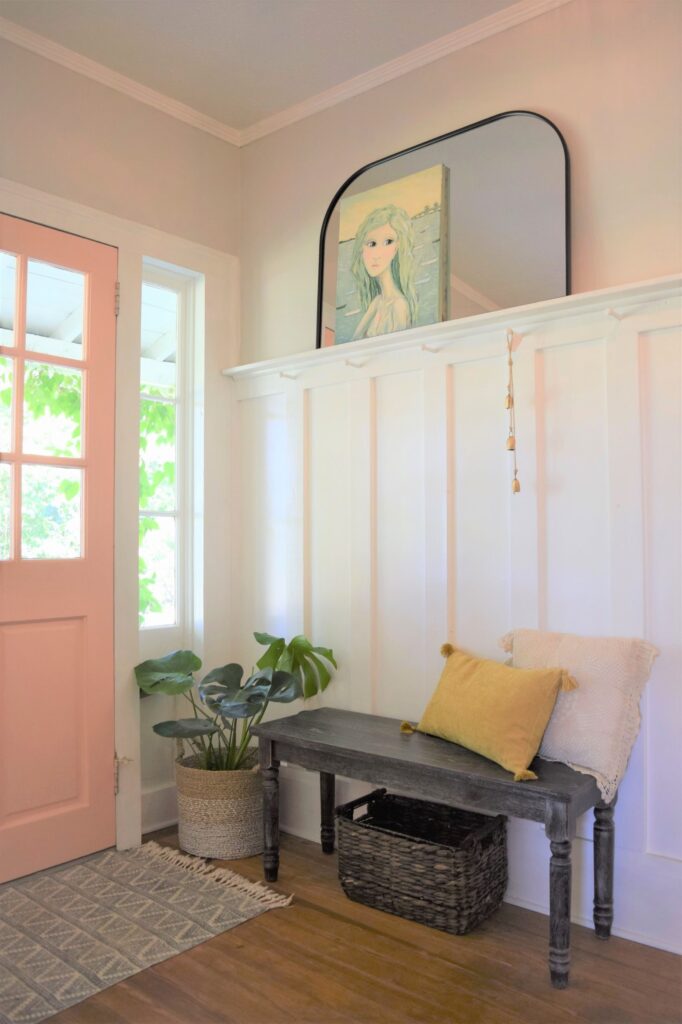 The main components of our foyer renovation are budget-friendly and simple. Yes, it was work! But keep in mind you always have to spend either time or money. Pick which option fits your family and jump in!
Read on for the breakdown!
1. Charming Floors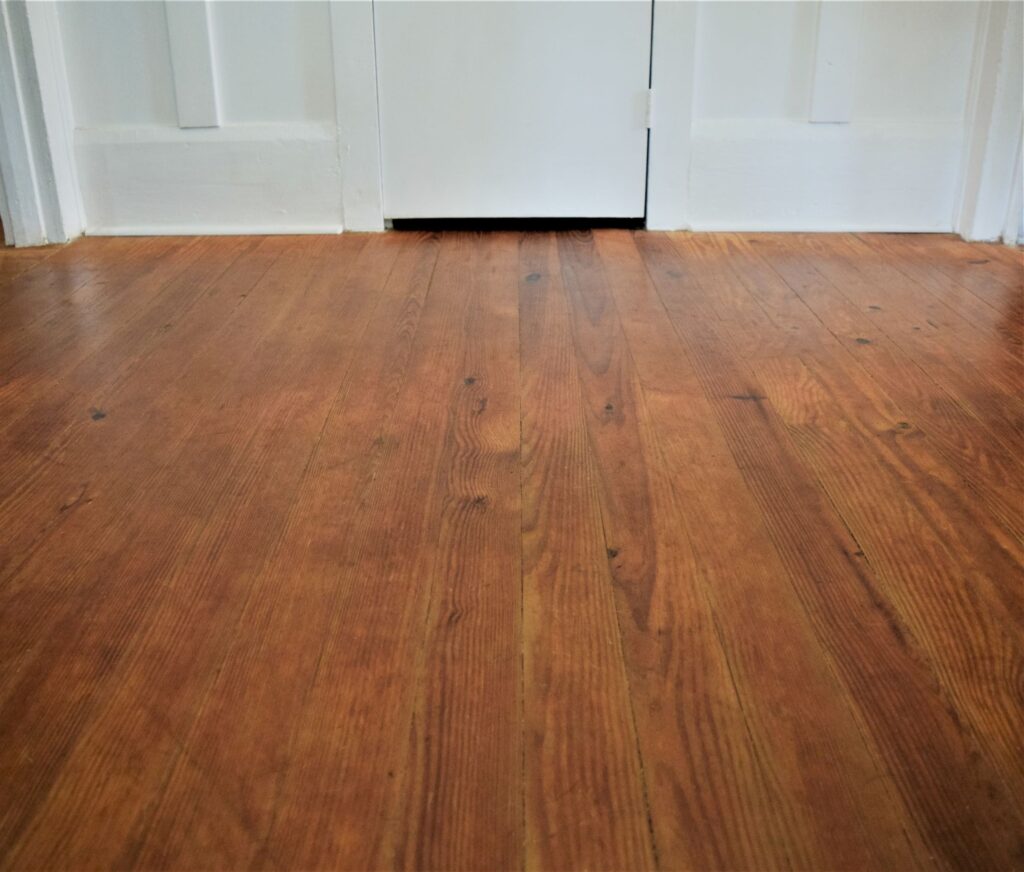 Because the house was built in 1861 the flooring underneath the carpet was gorgeous old-growth heart-of-pine. Although the first incarnation with these floors was painting them white for a cottage look, we eventually ended up stripping them, sanding them, and finishing them with Hempseed Oil. (I highly recommend this method! Hempseed Oil protects beautifully, it's not harmful to breathe so you can sleep in your house during the process and not worry about kids or pets, and if they get scratched you can sand the area and re-oil that one spot. Easy-peasy!)
2. Board & Batten Walls with Peg Rail Picture Ledge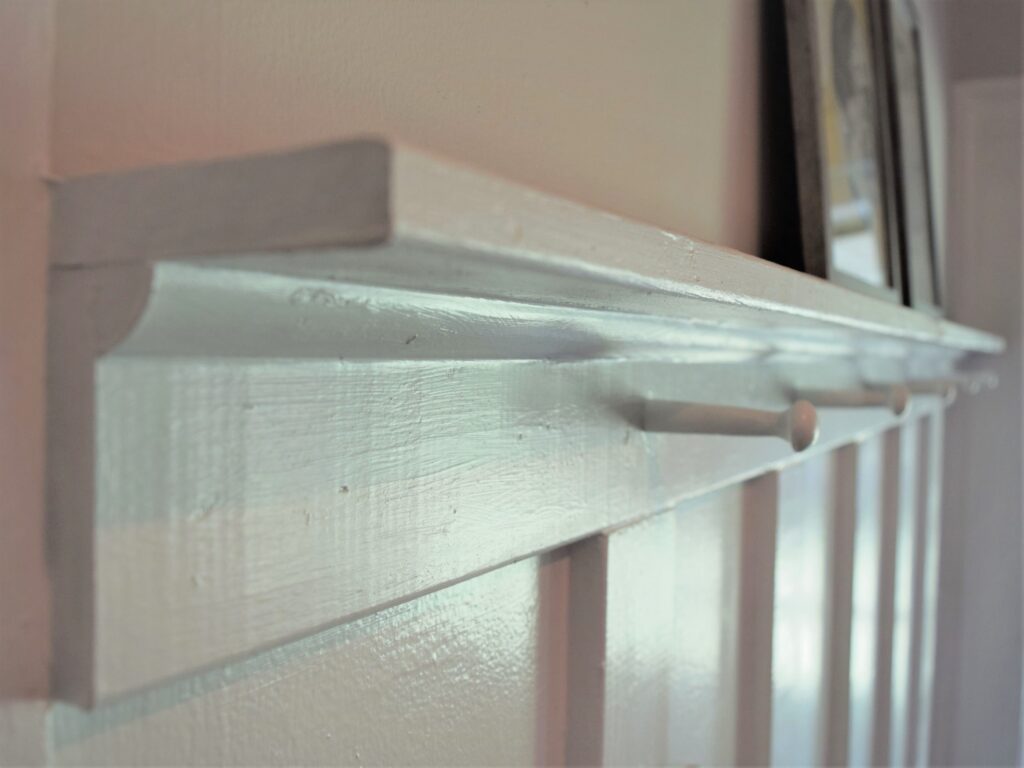 My husband is marvelous. He has learned to be quite handy over the eight years we've owned our home and he made quick work of this project. Armed with a circular saw and a brad nailer (we swear by Rigid brand), he literally cut and attached all the wood and made the peg rail in six hours. With my help, of course! Two tubes of caulk and two coats of white semi-gloss later and the foyer has tons of character and plenty of flexible display space (because the artwork revolves so often I prefer to prop it and not hang it up).
3. Doors with Personality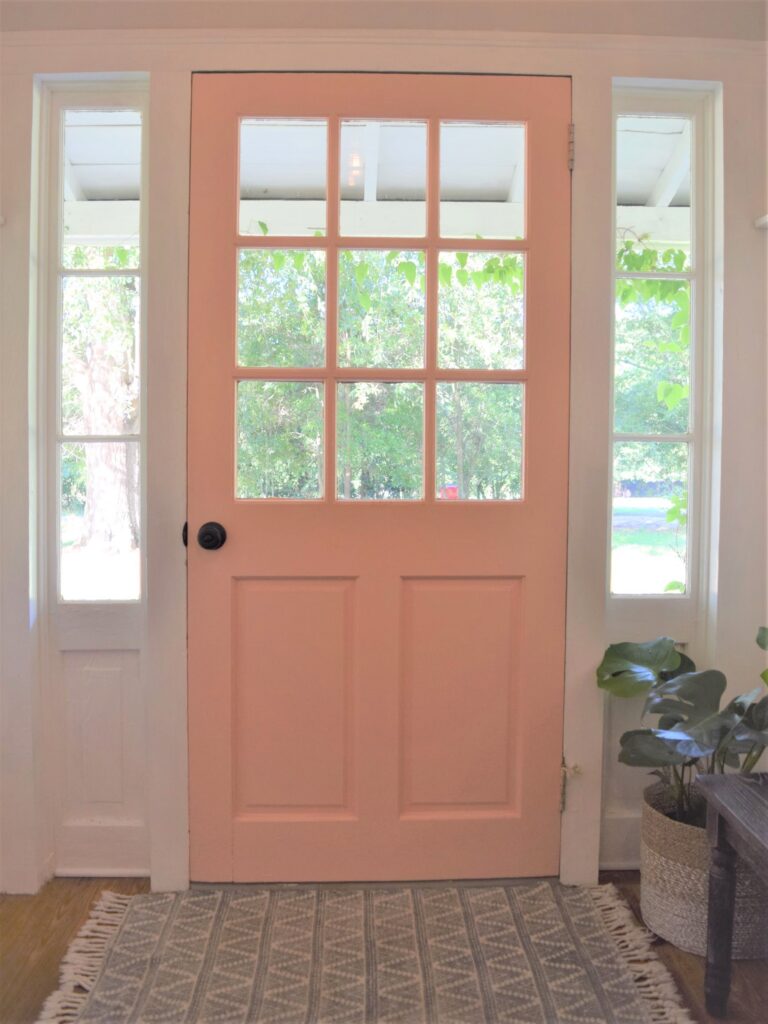 Two fun things here. First, we painted the front door a peachy-pink. It is such a charmer! (This is the same "Coral Bells" color on the little pink garden shed. Read about that project here.)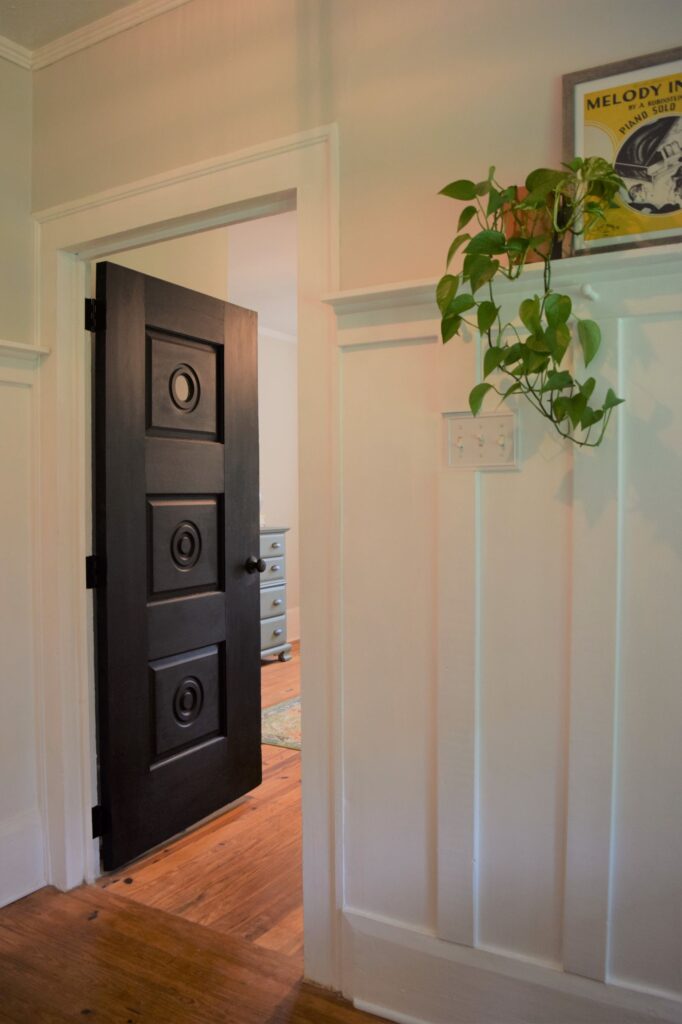 Second, we switched out the flat hollow-core bedroom door (it opens from the foyer) for an antique three-paneled door I painted matte black (plus a coat of Annie Sloan Dark Wax). Now, normally when you think "old house" you think old moldings, doors, door knobs, etc. Our house had the fat baseboards but none of the doors were old! So over the years I've been bringing back character by switching them out for antiques. This has happened over time. The process has been nice and chill that way, layering in the old things while figuring out what suits us.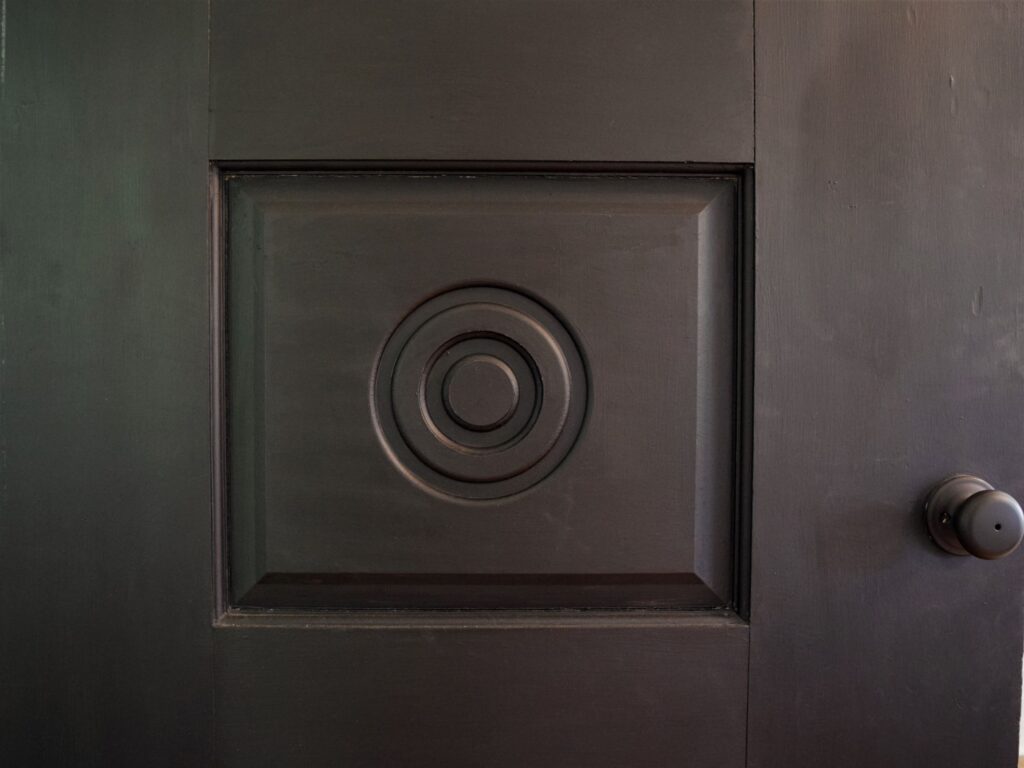 4. Practical Pieces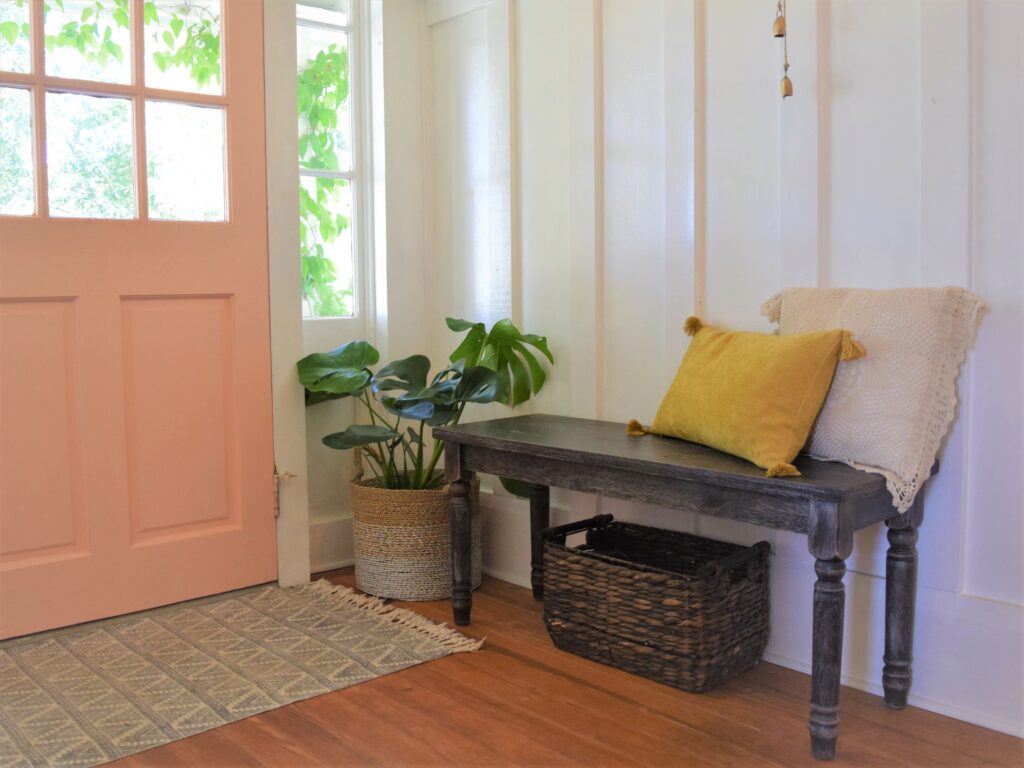 It goes without saying that the entryway needs to be a highly functional space. But it still should be pretty! Make sure there's a bin or basket to contain the shoes. Add a bench or chair so you can sit down to put on said shoes. If a console table or shelf would serve you as a spot to drop keys, add it. Maybe a mirror to check yourself on the way out. The peg rail is also highly functional. You can hang a market bag or scarf over the pegs to be ready for grab-and-go ease.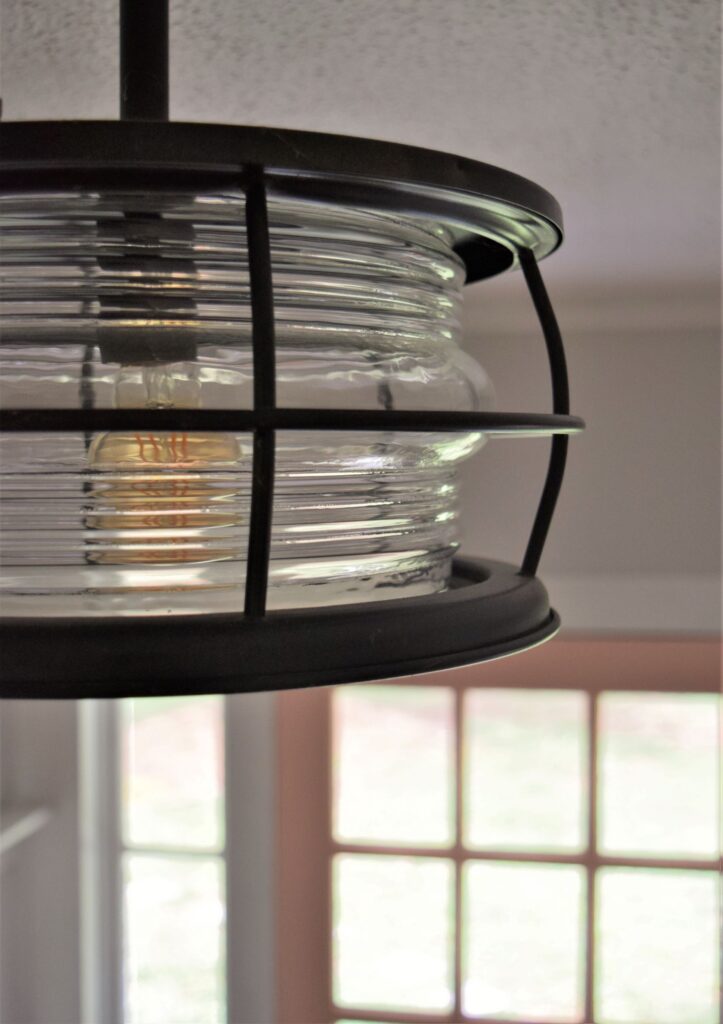 Outdoor light fixtures frequently have cleaner lines and a more utilitarian look than indoor fixtures. Because the front door color skews cute, I balanced that out with a more straight-forward lighting option. And if it only comes in brown metal, you can bet I'm going to spray paint it matte black! (This was back before the black fixture trend exploded. You can find similar fixtures everywhere now!)
5. Meaningful Décor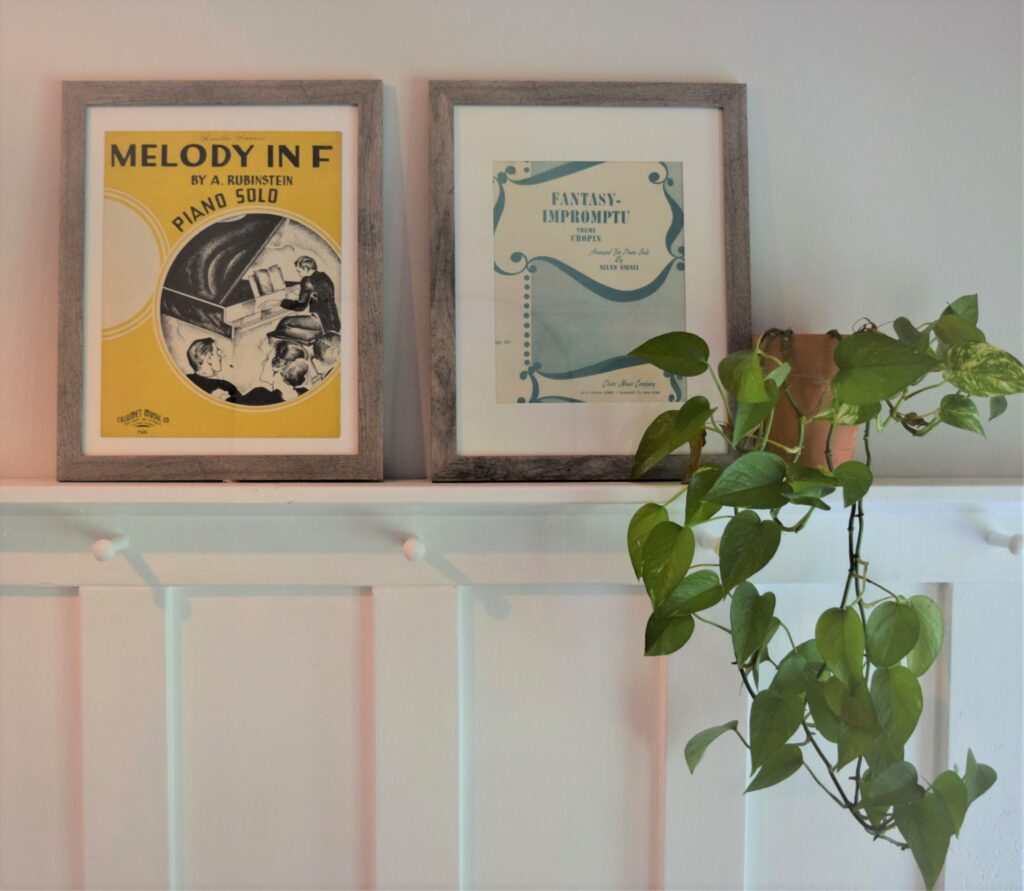 It has to be personal. Don't go grab whatever is trending at Target and chunk it up there on your wall. This is what welcomes you home every day! You deserve more than big-box "art"!
What artwork will make you smile every time you see it? Have you made something yourself that could be displayed here? Do you have any hobbies you'd like to give a nod to? For us, having framed sheet music displayed is meaningful because my husband and I are musicians. I also throw whatever I've most recently painted on the ledge because….personal . (for a few more ideas for your walls check out this post.)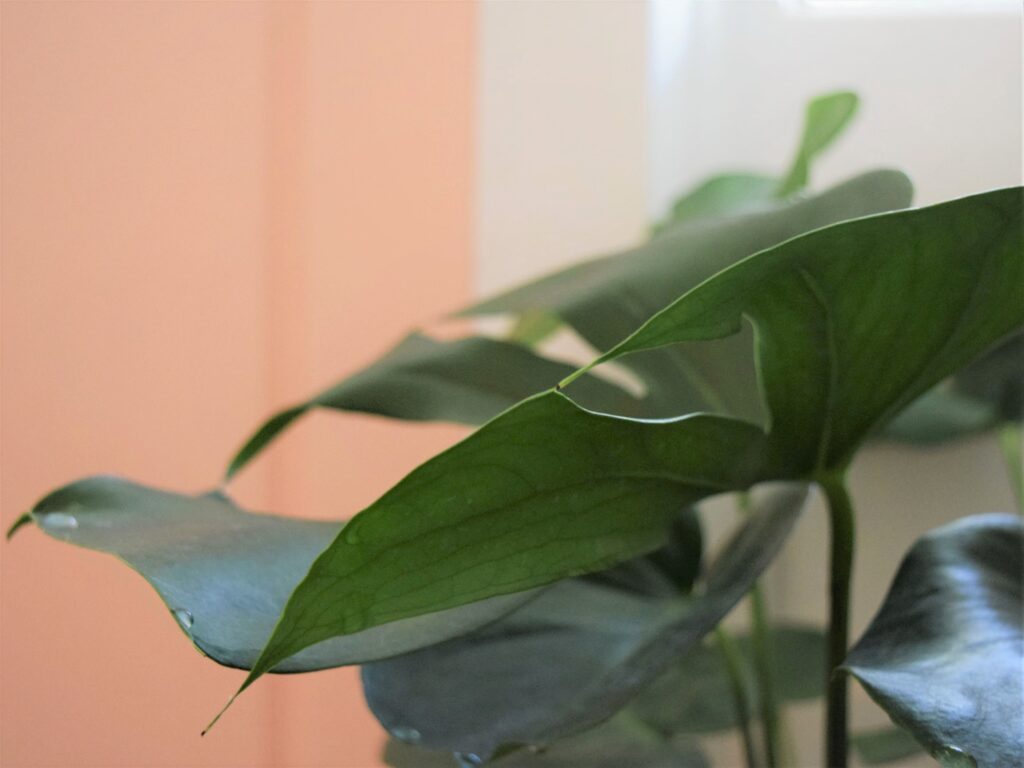 A plant always breathes freshness into a space! Because it's summer I like the tropical foliage of Monstera. But you could switch this out with evergreen branches in the winter or a pot of tulips in the spring. You can never go wrong with adding a bit of life to the mix!!
These five things made our foyer suit us to a T! Let me know in the comments what suits your family!

I hope you take some time to freshen up your foyer! Make it current to the season you're living right now, in your life and in the year. Make it meaningful and you'll be smiling every time you walk through your door.

Ah, welcome home!
*This post may contain affiliate links. I only recommend things purchased with my own money. This is not a sponsored post.
fresh diy farmhouse foyer fresh diy farmhouse foyer fresh diy farmhouse foyer fresh diy farmhouse foyer fresh diy farmhouse foyer